NBA: The 5 Most Disappointing Players This Season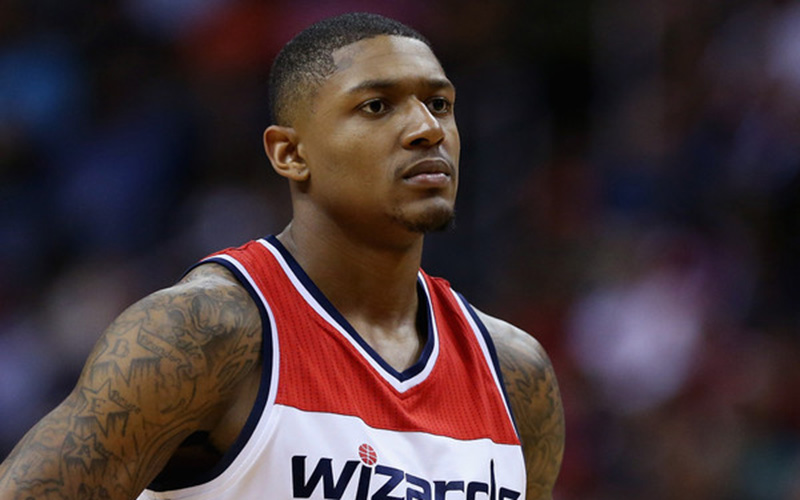 With the 2015-16 NBA season entering its stretch run toward the playoffs, we all have a pretty good idea of which players are undoubtedly valuable to their respective teams. Steph Curry, Kawhi Leonard, LeBron James, Kevin Durant, and Russell Westbrook own the top spots in the race for the league's MVP, unsurprisingly, as they captivated us with their unreal athleticism on a nightly basis. Lucky for us, we will get to see those guys compete for an NBA title in the coming months.
On the other end of the spectrum, however, are those players who have disappointed not only the fans, but the teams they play for as well. With heavy preseason expectations for themselves and/or their clubs, this pressure caused a lost season (of sorts) for several high-paid NBA athletes. Those disappointing players are our focus today, as we have the top — or bottom, rather — five in the race for NBA MDP (Most Disappointing Player) this season.
5. Bradley Beal
Bradley Beal's disappointing season with the Washington Wizards isn't entirely on his shoulders. For much of the season, the fourth-year pro out of Florida has dealt with lingering issues that caused him to miss significant action. In fact, Beal has played in just 44 of the Wizards' 69 games (and has started just 24) this season, which really hurt their current position in the Eastern Conference (10th place and a game-and-a-half out of the playoff picture).
Statistically speaking, Beal is actually having a career season with 17.6 points per game. However, if Washington misses the postseason one season after making it to the conference semifinals, Beal — as the second option behind team leader John Wall — may feel largely responsible due to his inability to stay healthy. Despite the disappointment, he could salvage things if he can make a late-season playoff push for the Wizards; something other players on this list simply can't say.
4. Michael Carter-Williams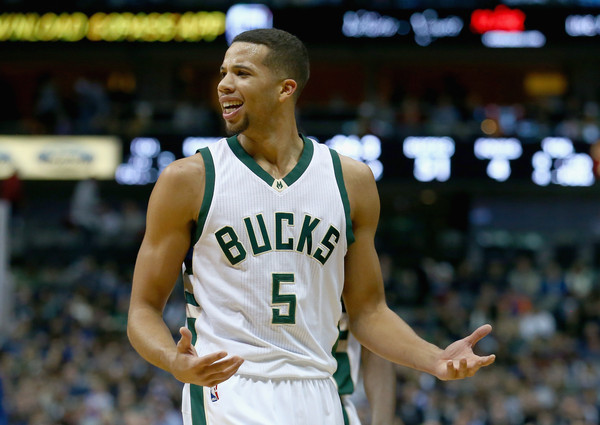 A lot of people expected big things out of the Milwaukee Bucks this season. They had a nice showing in the postseason last year and with a young core of talented players, they were supposed to be a team on the rise. Instead, they have floundered to 11th in the East and are all but dead in the race for the playoffs. One of their most important pieces is Michael Carter-Williams, who has failed to deliver for much of the season, partly due to injuries.
In just his third NBA season, Carter-Williams has scored a career-low 11.5 points per game in 54 games for Milwaukee. He's also dished out fewer assists than ever, with just 5.2 per night. To make matters worse, Carter-Williams was shut down for the remainder of the campaign thanks to a hip injury earlier this month. For the former Rookie of the Year, he'll have to rebound and consider 2015-16 a hiccup in an otherwise solid start to his professional career.
3. Wesley Matthews
Wesley Matthews received a four-year, $70 million contract from the Dallas Mavericks last offseason, coming off a solid five-year stint with the Portland Trailblazers. In Portland, Matthews shot a solid average from three (about 39%), scored a decent amount alongside Damian Lillard and LaMarcus Aldridge (about 15 per game), and played good defense. However, after suffering a torn Achilles late last season, Matthews hasn't been the same player for the Mavericks in 2015-16 — and he certainly hasn't lived up to the big free-agent deal.
All of Matthews' numbers dropped significantly this season. He's shooting only 34% from three-point range, scoring just about 12 points per game, and has seen his player efficiency rating drop to just 10.42 (which ranks 279th in the NBA). That production hasn't exactly helped Dallas, as they are clinging to a playoff spot in the competitive Western Conference. Even though Matthews has stayed healthy and started almost every game this season for the Mavs, they certainly expected more out of their offseason prize.
2. Kevin Martin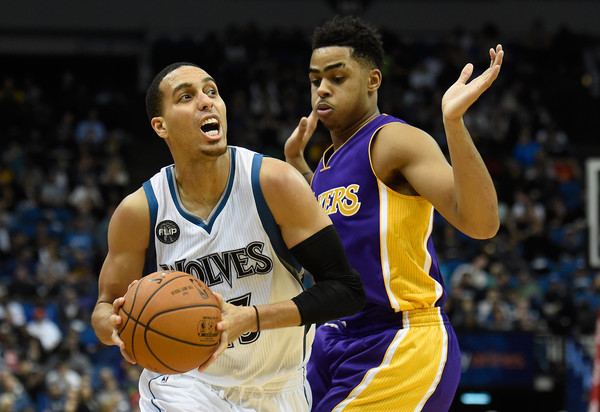 For the better part of his 11-year NBA career, Kevin Martin has been a productive scorer for whichever team he has suited up for. The 33-year-old has a career average of 17.5 points per game, typically a guy who teams can rely on. However, despite scoring an even 20 points per game (in 39 games) for the Minnesota Timberwolves last season, the veteran has suddenly fallen off this season and now finds himself deep on the bench for the San Antonio Spurs.
On a team loaded with young talent like Andrew Wiggins and Karl-Anthony Towns, Martin played the same amount of games for Minnesota this season as he did in 2014-15, but his scoring production was cut in half to about 10 points per game.
Since joining the Spurs, Martin hasn't seen his numbers improve in five games, as he has failed to get into the rotation and is averaging just 3.6 points in less than 10 minutes per game. Time will tell if he can have a positive impact on a potential championship team, but the drop-off for such an effective scorer is stunning to say the least.
1. Ty Lawson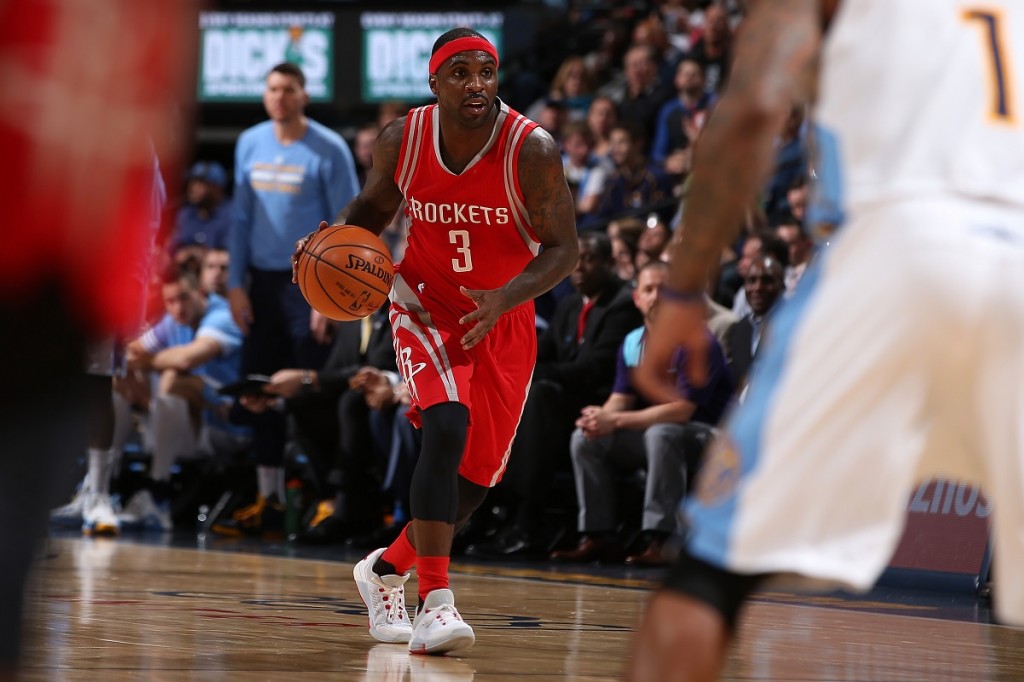 Ty Lawson takes the award for league "MDP" this season — the race wasn't even that close. The speedy point guard from North Carolina had a pretty good six-season stint for the Denver Nuggets to begin his career, averaging upwards of 16 points and nearly 10 assists just last season. In the offseason, Lawson changed ships to the Houston Rockets and was supposed to be a quality backcourt mate alongside James Harden.
However, after playing poorly to begin the season, Lawson was benched after just 11 games and has played the worst basketball of his life from that point on. Recently, Lawson became a free agent and was picked up by the Indiana Pacers, where he has yet to find the floor. Maybe he can turn his season around for a playoff club, but his time in Houston was an utter atrocity.
He scored just 5.8 points and dished out just 3.4 assists per night in 53 games, ranking as one of the worst point guards in the league in plus-minus. Whether it's because of off-court behavior or something else entirely, it seems unlikely that Lawson will ever regain control of his once promising career.
Statistics courtesy of ESPN.com, Basketball-Reference.com, and Rotoworld.com.