NBA: The 5 Most Underrated Players in the League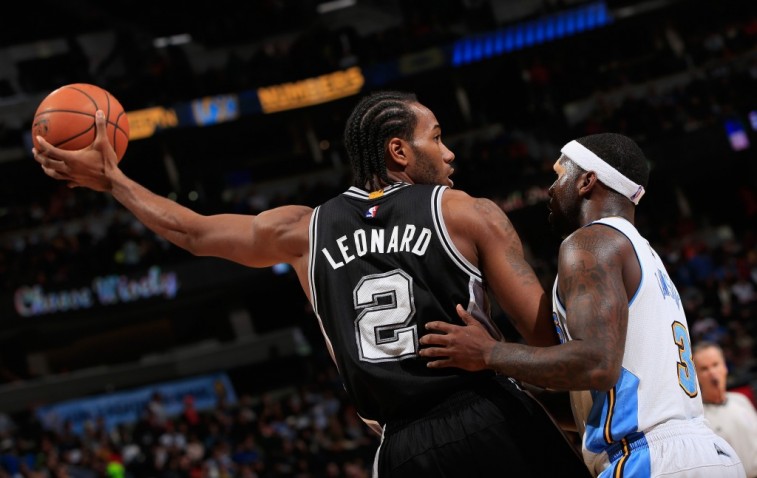 A few big-name players dominate the NBA. Whether it's LeBron James, Kevin Durant, Kobe Bryant (not for much longer), or (more recently) Stephen Curry, headlines usually go to a few players, whose extreme talent can't be underestimated. However, when their fame results in story after story about non-basketball-related activities, both fans and players can feel frustrated; there are others in the league doing amazing things on the basketball court too. Here are five of the most underrated and under-recognized players in the NBA today.
5. Kawhi Leonard
Kawhi Leonard might be the best player on this list, but in terms of underrated players, it's tough to say that he tops the list. Regardless, the Spurs small forward has turned into a force to be reckoned with over the course of his four-year career. Drafted out of San Diego State in 2011, Leonard is a stud on the defensive end, averaging nearly 1 block, 2 steals, and 6 rebounds per game throughout his career. He often gets the assignment of covering the other team's top player, which is one of the most honorable assignments in the league. There's a reason he's the reigning Defensive Player of the Year.
On offense, Leonard has improved his point-per-game total each season, from just under 8 per game in his rookie campaign to nearly 22 this season. He shoots the three well, makes a high percentage of his free throws, and has plenty of athleticism around the basket. Really, there isn't much Leonard doesn't do well, even if most people don't realize it. He's in for a long career in the NBA, probably entirely with the Spurs (they did sign him to a nice contract in the offseason).
4. Kyle Lowry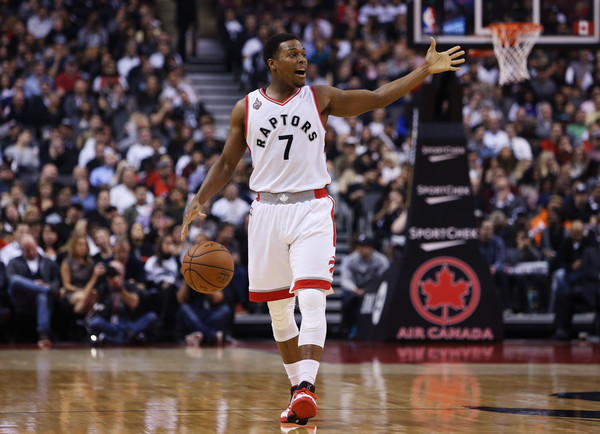 Playing in Toronto seems to make people forget about you (on some level, at least). Furthermore, when you play a position that is as deep as the point guard position, it's easy for others to overlook your play. While that may be the case, it's about time that Kyle Lowry gets some notice for what he does with the Toronto Raptors.
Leading a team that is currently in first place in their division, Lowry is at the top of several major statistical categories for the Raptors. He is scoring 22.2 points per game through 23 games played so far this season — good enough for 10th in the NBA. He dishes out more than 6 assists per game and shows his defensive ability with 2.6 steals per contest. Those statistics are All-Star worthy, a distinction Lowry has only earned once in his career.
3. Jeff Teague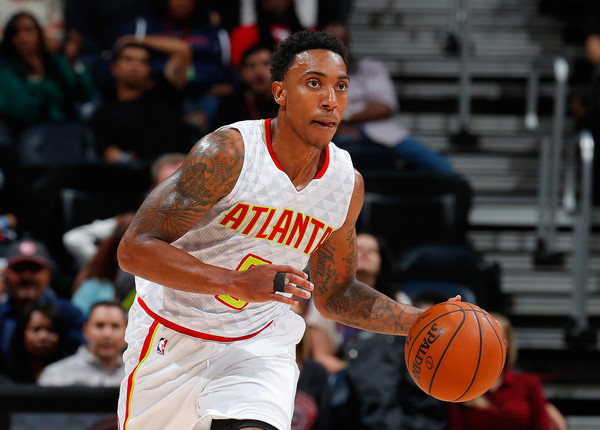 Jeff Teague is all play and no talk, which is one of the reasons he doesn't receive much attention from the media. His numbers with the Atlanta Hawks aren't flashy, but they are solid. Teague averages 16 points per game, 6.4 assists, and a little more than 1 steal. He shoots the ball pretty well from all areas of the floor. But what really makes Teague a valuable player goes beyond his numbers.
The Hawks are a team that loves to share the ball, which led them to a 60-win season a year ago, along with a trip to the Eastern Conference Finals. Teague is the perfect fit at point guard for this style of play. While his assist numbers may not be huge, he sets up plays for the Hawks and gets his teammates in position to succeed. Having Teague at the helm worked for the Hawks last season, and they have a great opportunity to find success again this season.
2. Eric Bledsoe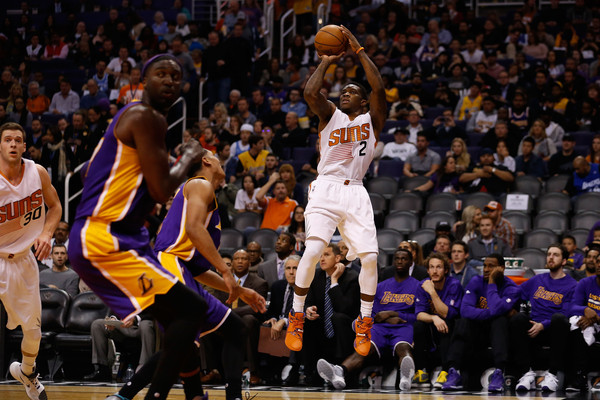 Eric Bledsoe is the definition of a hard player to figure out. He seems to have the talent to qualify him as an All-Star-caliber player, yet he has never been the go-to guy on any team he's played on in the NBA. However, the Phoenix Suns saw Bledsoe step up this season (at least so far), as he showcased his scoring ability and put up numbers in other facets of the game as well. He is averaging 21.9 points per game to go along with 2 steals and an impressive 6.3 assists, which could be a career high if he keeps it up.
Teaming up with another capable scorer in Brandon Knight, Bledsoe looks like he's ready to break out this season. He's never averaged more than 17.7 points per game in any of his previous five seasons, so if he keeps his production going he could be among the most improved players in the league. Bledsoe has never been firmly on anyone's radar, but as of right know, he deserves some recognition for his solid play.
1. Andre Drummond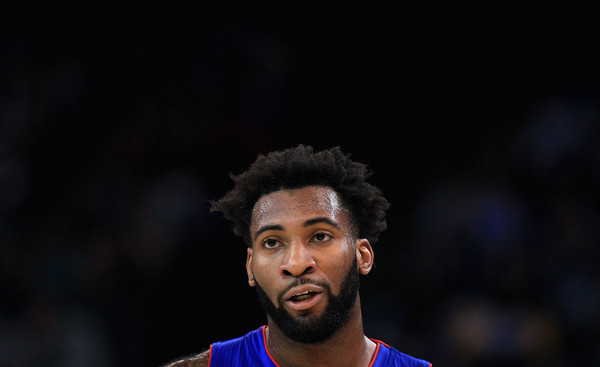 It's early in the NBA season, but no player has made a larger leap in production than the Detroit Pistons' Andre Drummond. In his fourth season out of Connecticut, Drummond is grabbing 16.5 boards per game to go along with 18 points, 1.4 blocks, and nearly 2 steals. The reason he receives less recognition than he should (although he's been gaining more lately) is likely because of the team he plays for.
Detroit hasn't been good since the days of Chauncey Billups and Rasheed Wallace, which seems like an eternity ago. Despite that, there is no doubt that Drummond is having one of the most sensational seasons of any player in the league. If he keeps it up, he will assert himself as the best center in the league and garner some serious attention for awards at the end of the season.
All statistics courtesy of ESPN.go.com and Basketball-Reference.com.