NBA: The 5 Players Who Shoot the Most Free Throws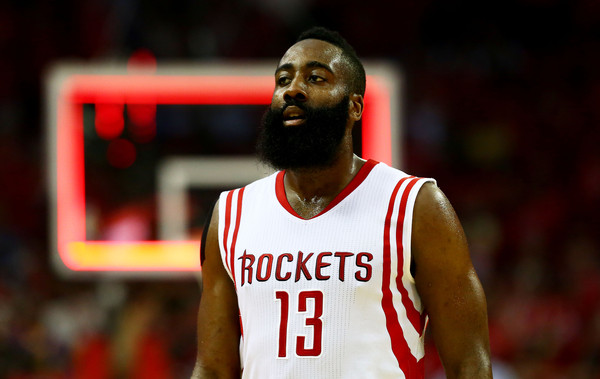 Free throw shooting is one of the more pedestrian, yet undervalued arts in the game of basketball. The seemingly simple task can cost teams in big-time situations and haunt otherwise dominant players (Shaquille O'Neal, Dwight Howard, etc.) throughout their entire playing career. The presence of horrid shooters from the charity stripe like Detroit Pistons center Andre Drummond has caused a frustrating increase in the strategy to "Hack-a-Shaq" in NBA contests so much, that many have lobbied for the tactic to be outlawed completely.
The players who go to the line most often per game today represent a diverse mix of back court studs who use their athletic drives to their advantage, big men who bully their way down low to draw and-one opportunities time after time, and some who are popular targets of the Hack-a-Shaq play. Here are the five players who have shot the most free throws per contest during the 2015-16 regular season, with statistics current as of Tuesday night.
5. DeAndre Jordan, Los Angeles Clippers
Los Angeles Clippers center DeAndre Jordan is a freakishly talented athlete who is capable of having a significant impact on a game's outcome both on the offensive and defensive end of the floor. His one flaw? Free throw shooting. Along with Howard and Drummond, Jordan is probably the most utilized player in the Hack-a-Shaq method, and despite being in the league for eight years now, he's failed to get any better in this area. Of the five players on this countdown, No. 6 is the lone one to shoot under 70% from the line, and he isn't even close to that mark.
Jordan takes an even eight free throws per contest, yet makes only an average of 3.5 each outing. Of his 481 total attempts on the season, he's stunningly made only 208 of them, good for a putrid 43.2% success rate. Hey, at least he's not the worst one out there this season.
4. Danilo Gallinari, Denver Nuggets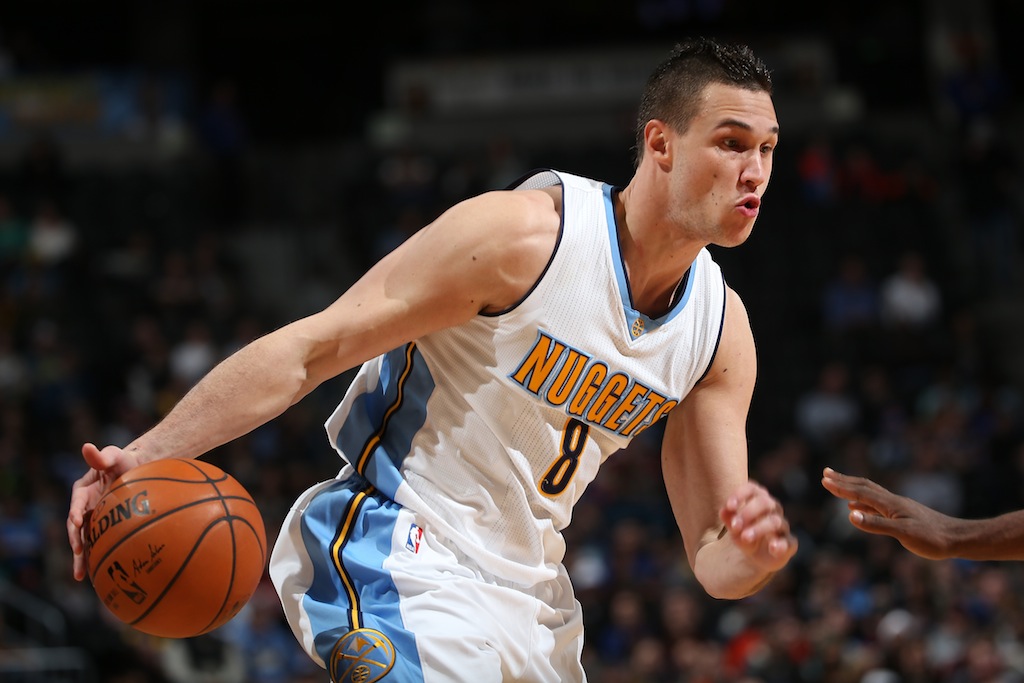 Easily the biggest surprise to make the top five is Denver Nuggets forward Danilo Gallinari, who has attempted 8.2 free throws per game this season. Gallinari signed a two-year extension with Denver in the off-season, and the oft-injured Italian had been paying dividends for the squad through his first 53 games of the year. Before tearing two lateral ligaments in his right ankle at the end of February, Gallinari was averaging career-bests nearly across the board (34.7 MPG, 5.3 RPG, 19.5 PPG). The injury could cause him to miss most of the remaining regular season games and could keep him out of the running for most free throws per game in the end.
Still, the 27-year-old is converting 7.1 free throws per game and has made 375 out of his 432 total attempts, making him an 86.8% shooter (the best of the top five). His free throw percentage puts him inside the top 20, and hopefully he can return sooner rather than later to stay eligible for that ranking.
3. DeMar DeRozan, Toronto Raptors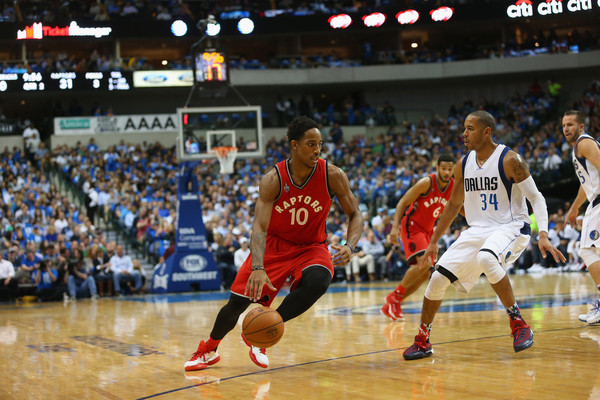 If the Toronto Raptors want to make a deep run in the Eastern Conference playoffs this spring, they'll need shooting guard DeMar DeRozan to carry over his All-Star regular season effort. The USC product has posted nearly eight field goals, four assists, and more than 23 points per game so far, all of which would be career-highs. His 8.6 free throw attempts and 7.2 makes per contest would also be the best marks in his seven seasons, as he has teamed up with Kyle Lowry to form one of the most electric back courts in the league.
Of his 525 tries at the line, DeRozan has made 442 of them, good for a sparkling 84.2%. No. 10 utilizes his athletic frame and terrific quickness to frequently drive by defenders and before throwing down a ferocious slam or nifty layup, so opponents are often forced to hack him as a last-ditch effort at stopping him. That has led to the impressive display from the line for DeRozan.
2. DeMarcus Cousins, Sacramento Kings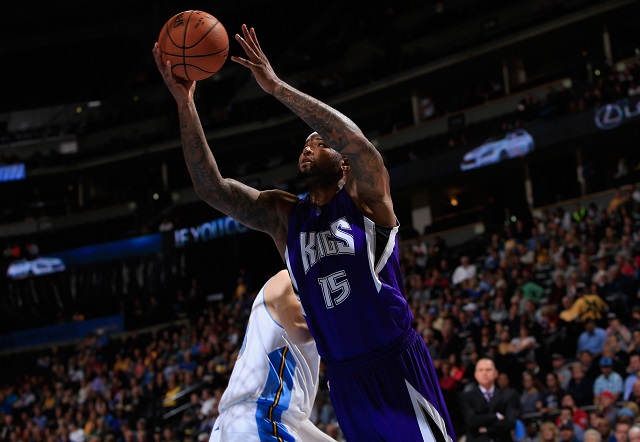 Sacramento Kings center DeMarcus Cousins's scoring numbers have steadily increased over his past three seasons, topping out at a monster 27.3 points per game in 2015-2016. "Boogie" can credit his fourth place scoring rank in part to his ability to get a good position under the basket and draw foul after foul. In fact, over one-quarter of Cousins's points per game total come from the free throw line alone, where he's making 7.4 of his 10.3 attempts per contest.
Not only is he second in attempts per game, but also in makes per game and total attempts, where he's taken 547 shots in only 53 games. He's converted 392 of those free throw tries, giving him a respectable 71.7% success rate. Now, if only Cousins could get some help in his year-after-year push for the playoffs.
1. James Harden, Houston Rockets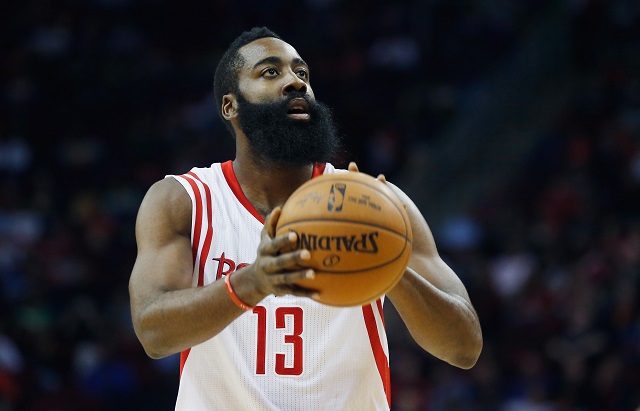 Since being traded from the Oklahoma City Thunder in October 2012, Houston Rockets shooting guard James Harden has completely owned the free throw line. His transition to becoming a full-time starter as opposed to merely a sixth man, has resulted in season after season of dominance on the freebies. He led the league in attempts per game in 2012-2013, was second in 2013-2014, and again was No. 1 in 2014-2015. This year he's upped his game even more, taking an average of 10.6 shots per outing and making an average of 9.1 of them (both of which would be career-highs).
Harden's 575 makes from the line and his 665 attempts both lead the association by a wide margin, and his 86.5% success rate puts him just behind Gallinari at 19th. When you narrow the field to just shooting guards, Harden is the seventh-best free throw shooter, and he's taken more than double the amount of shots as each of the guys in front of him. Still in his prime, Harden should continue to feast on the almost automatic points for years to come.
Statistics courtesy of Basketball-Reference.com and ESPN.com.
Follow Victor on Twitter @vbarbosa1127.