The 5 NBA Teams With the Most Loyal Fan Bases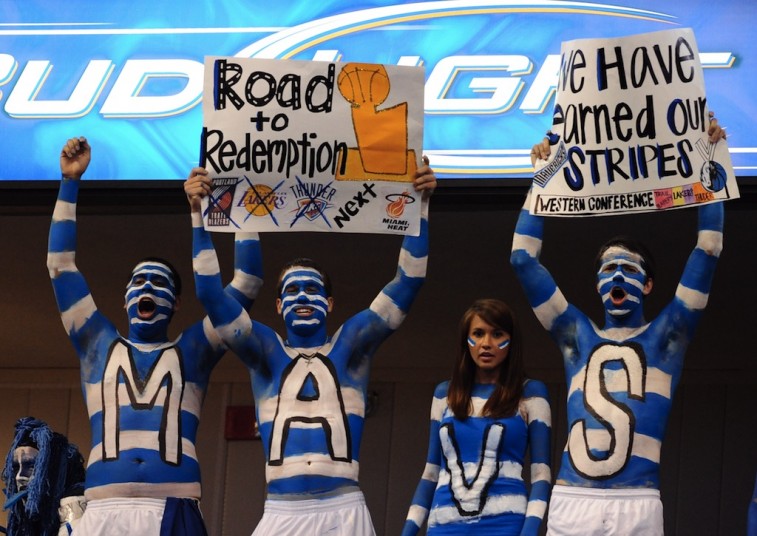 Is it possible to calculate a fan's loyalty to a particular team? You might not think so. After all, loyalty and devotion to an organization is more a feeling and a show of commitment than anything else. However, if commitment is at least somewhat rooted in actually showing up, then perhaps there is a way to accurately quantify an individual's loyalty. Fortunately for us, someone actually took the time to figure this out with regard to fan bases of the National Basketball Association.
Bleacher Report's Adam Fromal believed the only way to remain objective — to an extent — when figuring out the loyalty of NBA fans, was to determine the difference between an organization's actual home attendance, and the attendance a team was expected to reach. How did he go about doing this? Per Fromal's description:
First, we have a team's actual attendance figures at home from the turn of the century through the end of the 2014-15 campaign. We're not worried about crowd noise, social-media presence or anything of that ilk, but rather how many fans bother to shell out the dollars necessary to actually attend a contest for their favorite team.

Second, we have expected home attendance, which is based entirely on a team's record during the regular season. After looking at actual attendance and win percentage during each of the last 15 seasons, we found a best-fit line that allows us to see what a team's crowd should look like during any given season.

Exceed those expectations consistently, and your loyalty looks good. Fail to meet them, and you're falling down in the ranks.
It's definitely an interesting way of trying to gauge overall fan loyalty. And one we're certain will not only start an interesting debate, but also cause some varying levels of outrage. Just remember, we didn't break down the data from the past 15 years, we're merely the messengers. With that in mind, here's a look at the five NBA teams with the most loyal fan bases
5. Los Angeles Lakers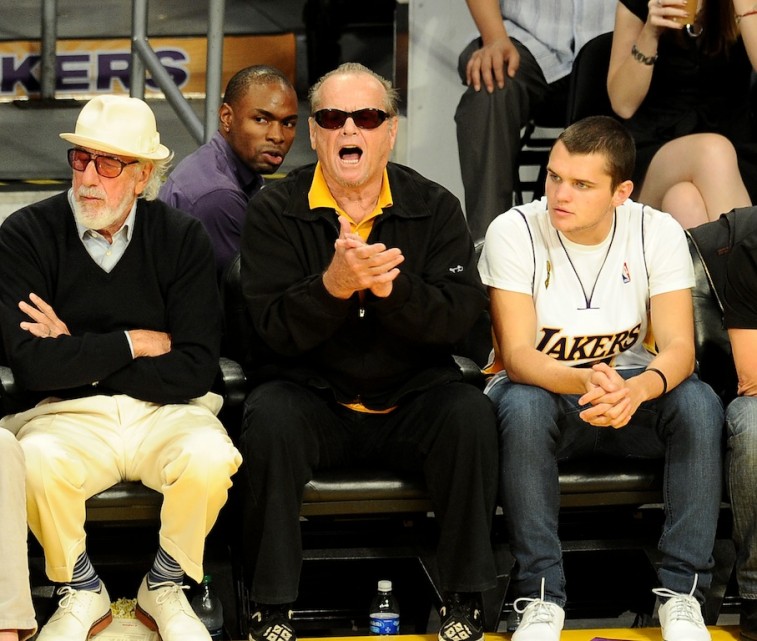 Actual Home Attendance

: 98.9%

Expected Home Attendance

: 93.2%
It's one thing to be supportive when a team is winning titles, it's another thing to stay true when you're squad can't seem to get their act together. According to the calculations from Bleacher Report, Los Angeles Lakers lovers are certainly not fair-weather fans.
Despite going 21-61 in the 2014-15 season, attendance at Lakers games was still expected to reach 80.6%. In actuality, the Staples Center saw an average attendance of 98.3%. It would appear diehard fan Jack Nicholson isn't the only one who values the experience of attending a Lakers game. Whether the purple and gold were winning or losing, Lakers Nation remained devoted to its favorite basketball organization.
4. San Antonio Spurs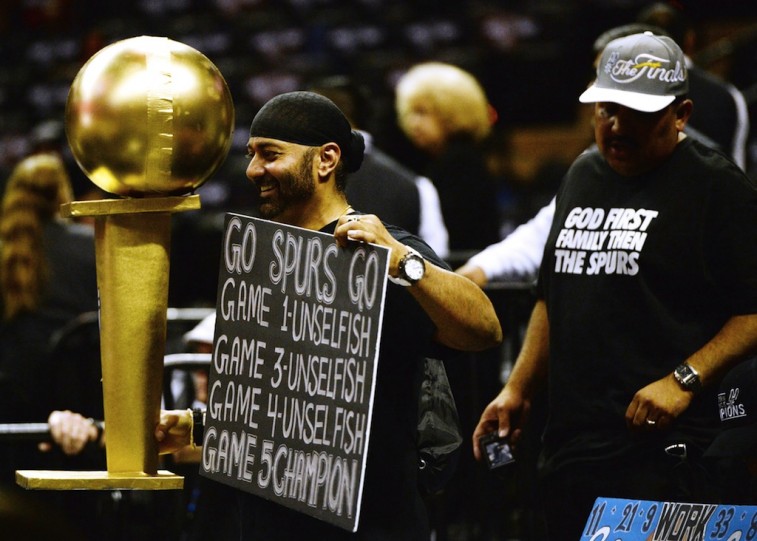 Actual Home Attendance

: 100.1%

Expected Home Attendance

: 97.9%
When judging the loyalty of NBA fan bases, Fromal managed to remain objective by following a specific formula. However, we decided to throw this out the window when looking at the San Antonio Spurs faithful. If you were to find the difference between the club's actual home attendance and what the home attendance was projected to be, it would put these fans toward the bottom of the barrel. In fact, they would hit No. 16 on the list. Considering this franchise's success over the past 15 years, according to Bleacher Report, that didn't seem right.
You can't fault a fan base for remaining loyal to a team that continues to set the NBA-standard for consistency. Even if this examination is based on exceeding expectations, it's noted that the Spurs are only one of two organizations that have an actual home attendance in the triple digits. On top of that, San Antonio has the highest expected attendance of any team in the National Basketball Association. Bleacher Report made sure to throw four asterisks at the Spurs organization to note its outlier status within this experiment. Still, to say Spurs fans aren't loyal, would be doing this whole analysis a disservice.
3. Dallas Mavericks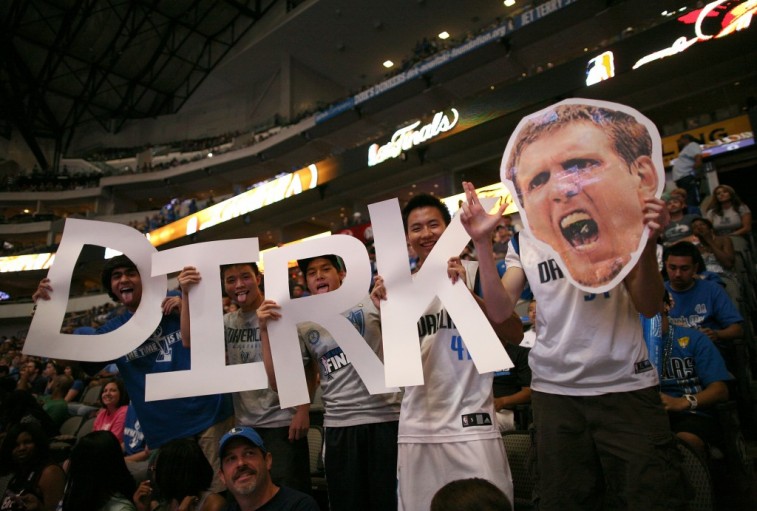 Actual Home Attendance

: 103.3%

Expected Home Attendance

: 95.9%
With an expected home attendance of 95.9%, the Dallas Mavericks sit one rung below that of the San Antonio Spurs. And yet, according to Bleacher Report, the Mavs hold the highest attendance numbers of any NBA franchise since 2001.
Per Bobby Karalla of Mavs.com, Dallas has the longest active sellout streak in American sports, at 618 games. If you include the postseason, this would be around 15 straight seasons worth of sellouts.
No matter the figures, the Dallas Mavericks fan base continues to exceed expectations. To have an actual home attendance of 103.3% over the past 15 years, is definitely something worth celebrating.
2. Chicago Bulls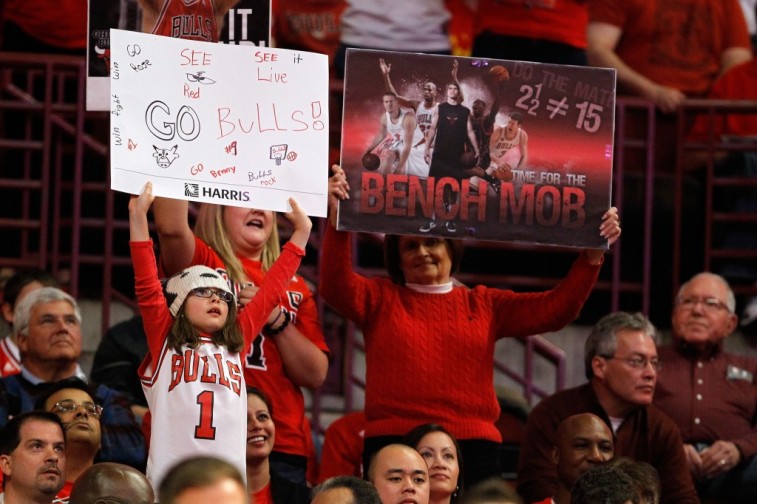 Actual Home Attendance

: 98.6%

Expected Home Attendance

: 89.6%
The current Chicago Bulls have not reached the same level of success as the teams led by Michael Jordan and Scottie Pippen. And we're not expecting that to ever happen. Those squads were among the best teams in NBA history. Yet, according to Bleacher Report, only during the 2001-02 season did the actual home attendance drop below 90%. For the past 15 years, Bulls fans have continued to show up and support their guys — 9% more than expected. With numbers like that, it's no wonder the Chicago faithful hold firm as the No. 2 most loyal fan base in the NBA.
1. New York Knicks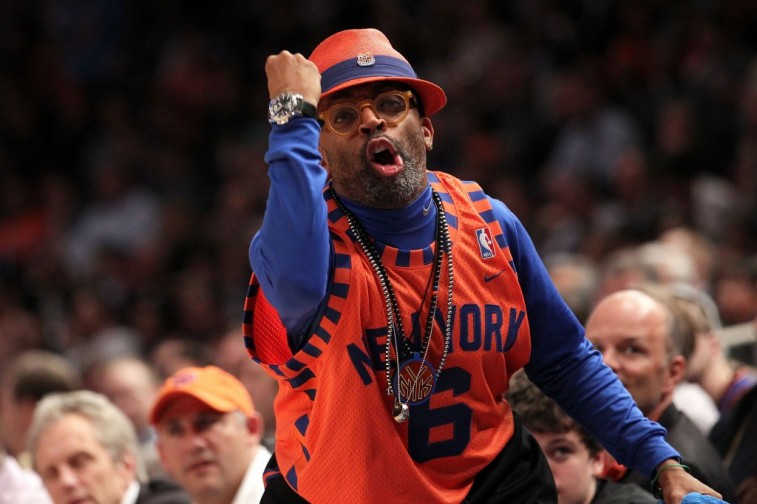 Actual Home Attendance

: 99.3%

Expected Home Attendance

: 87%
To put it nicely, the New York Knicks are far from the most competitive team in the National Basketball Association. Yet, the fans continue to come out in droves to show their support. Based on Bleacher Report's calculations, Madison Square Garden has had 99.3% of its seats filled since the 2000-01 season. This gives the Knicks the fourth highest home attendance among all the teams in the league.
What distinguishes New York from the pack, is their lousy showing on the court. Based on their regular-season records over the past 15 years, Knicks home attendance was expected to be 87%. By exceeding those figures by 12.3%, it's apparent that basketball at this storied arena goes beyond wins and losses. For that, New York Knicks find themselves with the most loyal fan base in the NBA.
All statistics courtesy of Basketball-Reference; Attendance data provided by ESPN.
To see the complete list of the most loyal NBA fan bases, according to Bleacher Report, click here.