NBA: The 6 Best Free Agent Bargains for 2016
In recent years so-called super teams and small ball basketball have dominated the NBA landscape, but perhaps nothing has been more important to the game than the explosion of the salary cap, leaping from $70 million to more than $100 million, between 2016 and 2018 due to a recent collective bargaining agreement and $24 billion television deal. For this offseason, it was Kevin Durant, who sent shockwaves through the market, after agreeing to terms upon a two-year, $54.3 million deal with Golden State.
In some cases, the arms race at the top of the market has cleared the way for savvy general managers to pick up particular assets on the cheap. One-dimensional players, athletes coming off severe injuries, and over-the-hill veterans chasing rings are always waiting by the phone and available for pennies on the dollar. The five best free agent bargains for 2016 combine limited downside financial risk against strong potential for the player to outperform his contract, or even emerge as the missing piece through a 2016-2017 championship run.
6. Dion Waiters —  2 years/$6 million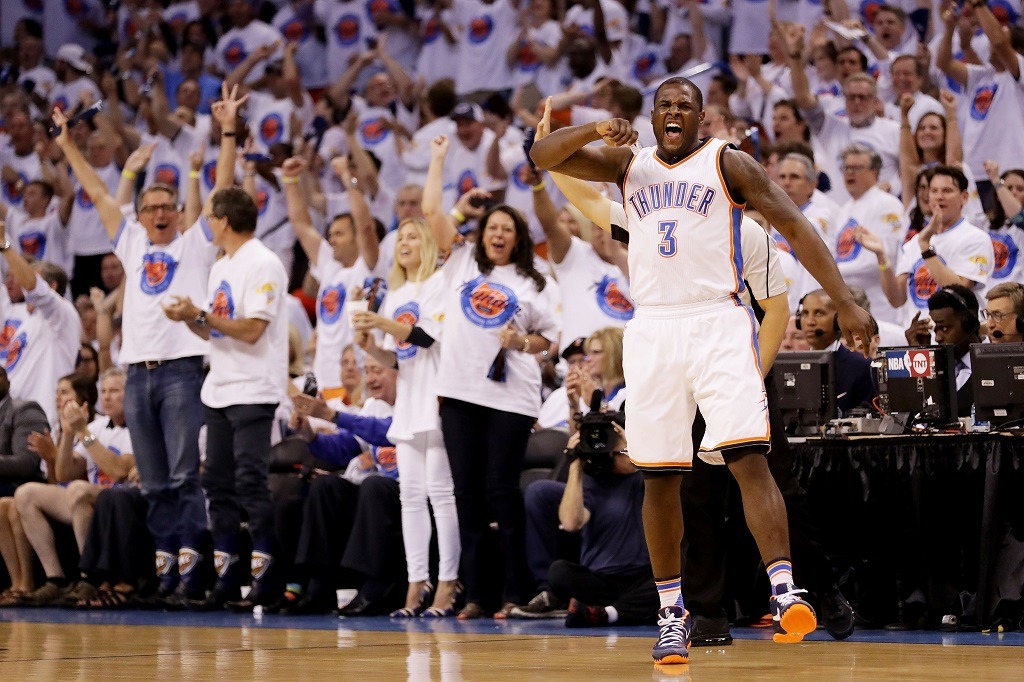 Dion Waiters's new deal is half his own fault, half a casualty of the Kevin Durant sweepstakes. To recap: in June, the Thunder traded Serge Ibaka to the Orlando Magic, in exchange for Victor Oladipo, Ersan Ilyasova, and the draft rights to eleventh overall pick Domantas Sabonis. This move was supposed to send a message to Durant: that Oklahoma City was ready and committed to winning now. Still, KD went on to spurn the Thunder for the Golden State Warriors, who had gone 73-9 in the regular season and bested the Thunder in the Conference Finals.
Making the move for Oladipo wound up making Waiters expendable, and the Thunder rescinded a one-year, $6.7 million deal that they had previously extended to the Syracuse product. By waiting to ink a new deal, Waiters was temporarily left teamless until he found a home with the Miami Heat — who were themselves reeling after losing franchise icon Dwyane Wade to the Chicago Bulls.
For his career, Waiters has put up 13 points, three rebounds, and three assists per game, while often times frustrating coaching staffs with his poor conditioning and bizarre decision-making. Still, he's only 24, and has all the raw tools to emerge as one of the better pure scorers in the game. If anything, a locked-in Dion Waiters can serve as trade bait, to help Pat Riley bring his next headline act to South Beach. For $3 million a year, Waiters is well worth the risk.
5. Jeremy Lin — 3 years/$36 million

If nothing else, Jeremy Lin's return to New York (or, if you must, Brooklyn) will help generate some buzz for one of the league's least-successful franchises. It's easy to forget, but it was only four short years ago, when Linsanity took New York City and the  former D-League product lit up the competition for 27 points and nine assists per contest through an electric six-game stretch, including an eye-opening sequence where Lin torched Kobe Bryant and the Lakers for 38 points. In all, the Knicks won seven straight games to kick off Lin's run as lead guard within Mike D'Antoni's freewheeling offense, and proved to be a bright spot in an otherwise dim Knicks season.
Things didn't go so swimmingly for Lin after that (or for the rest of that season), and after signing with the Houston Rockets that 2012 offseason he was often left to float around the perimeter while James Harden pounded the ball. After a two-year stint in Houston, Jeremy Lin was dealt to the Lakers for pennies on the dollar, only to defer to Kobe and beg for scraps out of Byron Scott's doghouse.
Jeremy Lin did not get his mojo back until moving on to Charlotte last season. There were shades of his time with New York as he operated as instant offense off the bench, and even went off for 35 points last December against the Toronto Raptors. For the playoffs, Lin put up a solid 12 points, two rebounds, and three assists per game as the Hornets took Miami to seven.
Brooklyn will get a capable floor general with star power and the ability to score clutch points at $12 million per year. That might seem like a lot for a player who is most marked for inconsistency, but consider that Matthew Dellavedova, a career backup, recently signed a four-year, $38.5 million deal with the Milwaukee Bucks, and the Lin deal looks a whole lot better,
4. Festus Ezeli  — 2 years/$14.7 million

As soon as Kevin Durant became a potential free agent, role players and reserves around the league were dealing with a serious lack of bargaining power, and even the championship-caliber squad in the Bay Area was angling to land the dynamite small forward. As soon as it became a possibility to bring in Durant, the Dubs' management embarked upon a full-scale salary dump in order to clear out cap space and make way for KD, and Festus Ezeli was a casualty, leaving the Warriors to sign with the Portland Trailblazers on the cheap. Provided he can stay healthy,  Ezeli is one of the more intriguing young centers in the game of basketball.
Last year ,he averaged seven points, six boards, and one block per game. While these numbers may appear nondescript, it's worth noting that Ezeli only saw an average of 17 minutes per game — sitting behind Andrew Bogut and, later in the season, Draymond Green on the depth chart. As anyone who knows anything about basketball stats knows, doubling his minutes probably won't double his production, (no one expects Ezili's numbers to  hit 14 points, 12 rebounds, two assists, and two blocks per game if he stays on the floor for 36 minutes), but it's worth noting that another backup center, Bismack Biyombo just signed a four-year, $72 million deal with Orlando.
The Portland Trailblazers can now flank the most productive backcourt (featuring Damian Lillard and C.J. McCollum) outside of the Bay Area with impressive depth at the four and five. At center, Ezeli will compete alongside Mason Plumlee for the starting spot, and the Blazers can also go small, with Maurice Harkless, Ed Davis and Al-Farouq Aminu being versatile frontcourt athletes.
3. Marreese Speights — 2 years/$2.8 million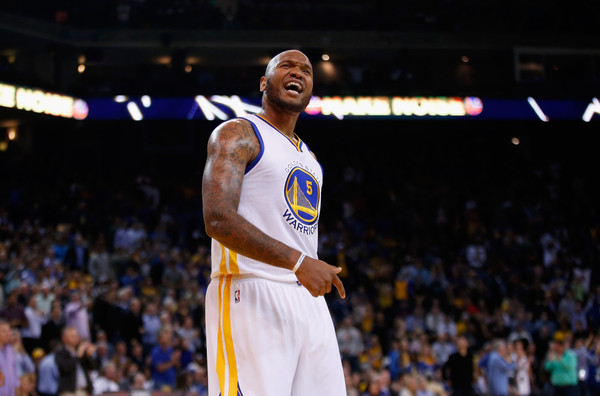 Another byproduct of the Kevin Durant sweepstakes, Marreese Speights departed the Warriors for the Los Angeles Clippers this offseason, signing a two years, $.2.8 million dollar deal that could wind up being the best of the entire summer. The Clippers have emerged as one of the Warriors' most consistent rivals, have always loomed large as a match-up nightmare for the Western Conference Champs, and they have just addressed on of their most glaring weaknesses: bench scoring and productivity, beyond Jamal Crawford.
While last season's Lance Stephenson experiment was an unmitigated disaster, with the volatile swingman posting near career lows in every statistic, before being shipped off to Memphis (where he immediately flourished), Mo Buckets is a big who does not need to dominate the ball, in order to thrive.
Consider: last season Speights put up seven points per game through less than 12 minutes of action — including a notable game in March, when he lit up the Suns for 25 points in just 18 minutes of playing time. As a pure scorer, Speights can wheel and deal in the post, or even step out beyond the arc, where he shot 39% of his attempts last year. The Clips do now operate with a newfound flexibility in the frontcourt, where they can mix-and-match situational lineups featuring Speights, DeAndre Jordan, and Blake Griffin.
1. (tie) David West — 1 year/$1.5 million
1. (tie) Zaza Pachulia – -1 year/$2.9 million

With the salary cap blowing up, one thing remains true: The rich get richer. The 2015-2016 Golden State Warriors went 73-9, before outlasting the Oklahoma City Thunder through seven games in the Western Conference Finals. In the Finals, the Warriors lost to LeBron James's Cleveland Cavaliers (with a shout out to Kyrie Irving, who played out of his mind in that series). The Larry O'Brien trophy just slipped out of Golden State's grasp, after slogging through nagging injuries to Stephen Curry, one infamous Draymond Green suspension, The Block, and The Shot. Still, the GSW will come back reloaded with Kevin Durant, who is a seven-foot scoring machine tailor made for pace-and-space small ball.
To make room for Durant, Golden State had to part ways with Harrison Barnes, Leandro Barbosa, Festus Ezeli, Maureese Speights, and Andrew Bogut. From the start, it was obvious that Durant, Klay Thompson, and Andre Iguodala would take up the majority of minutes at wing. Still, this latest Curry-Durant-Thompson Super Team appeared remarkably thin.
Enter David West and Zaza Pachulia, who both signed on with Golden State at the eleventh hour this offseason. Odds are Pachulia will start at center, while rugged veteran David West will provide frontcourt depth. For two years running, West has signed for the league minimum, in quest of a championship. Meanwhile, Andrew Bogut is set to collect upon his three-year, $36 million contract, in Dallas next year. GSW brass has somehow managed to upgrade their bigs, while also saving themselves several millions of dollars in cap space. The Warriors, according to owner (and decidedly biased source) Joseph Lacob, are light years ahead of the competition.
Statistics courtesy of ESPN and Basketball-Reference.