NBA: The All-Star Game's Biggest Snubs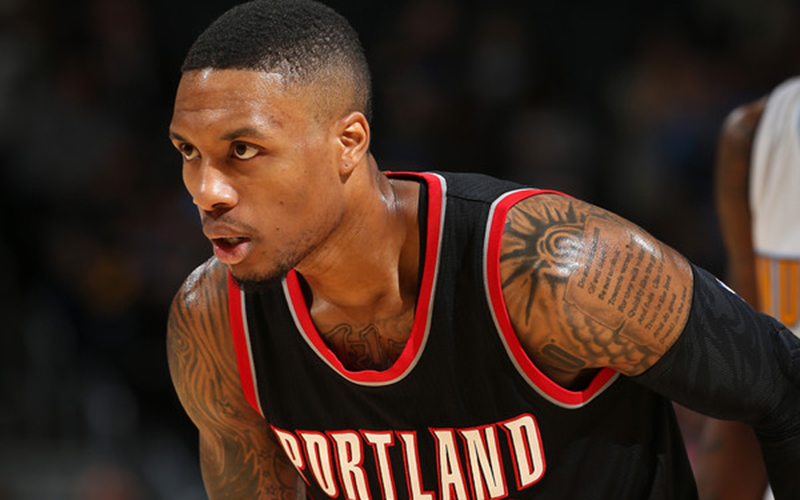 Picking just 12 players in each NBA conference for the league's annual All-Star game is a difficult task. There are so many talented individuals across the league that, when you have to only select 24 of them, it's nearly impossible to not leave a deserving candidate off of the final roster.
With that being said, sometimes it is utterly painful to see certain players that have put together great seasons be left off the team. The All-Star game is something players generally enjoy being a part of, and it is an honor they work hard at earning. To see that work go unrecognized has to leave a sting.
This season, as usual, there was no shortage of All-Star snubs, but with the full roster announcement on Thursday night, here are the four we believe were most deserving of the honor.
1. Damian Lillard
Lillard has become accustomed to being an All-Star snub, as it is something he's dealt with multiple times during his NBA career. Still, the disappointment he has to feel about being left off this year's team is probably even worse. The fourth-year pro is sixth in the league in scoring at 24.3 points per game and is also dishing out 7.1 assists per contest — good for seventh in the NBA. Those numbers alone should have gotten Lillard into the game, but the fact that he also kept the Portland Trail Blazers competitive in the West is more than noteworthy.
Usually, it is difficult to pick a player that you would take off the All-Star roster in order to make room for a sub, but in the case of Lillard, it isn't that much of a challenge. Kobe Bryant, who deserves respect in his final season, does not belong on the roster over a guy like Lillard, plain and simple.
2. LaMarcus Aldridge
There's certainly a case to be made against Aldridge, who's numbers this season aren't spectacular by any means. When you consider the fact that he is the second best player on the second best team in the NBA though, it seems ridiculous to not have Aldridge in the game. The San Antonio Spurs only got one All-Star this season — that being Kawhi Leonard — which simply isn't right (especially when you consider teams like the Miami Heat got two players in). On merit of that reason alone, Aldridge should be in — he's also second on the Spurs in scoring and leads the team in rebounding.
Who should be off the West's roster in favor of Aldridge? Again, as in the case of Lillard, you can point to Kobe's numbers, which simply aren't All-Star worthy. After Bryant though, it becomes difficult to take anybody off the West's roster — such is the conundrum for All-Star voters.
3. Reggie Jackson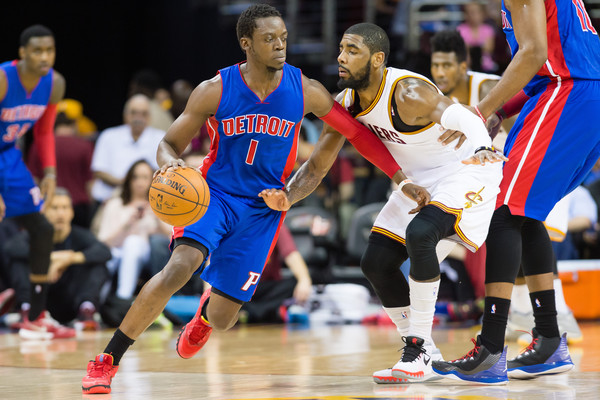 The Detroit Pistons are back to their competing ways in the East, as they are firmly in position to make the playoffs for the first time since the 2008-09 season. A big reason why the Pistons are competing is thanks to the sensational season by big man Andre Drummond, who did earn his first All-Star selection. Another key to Detroit's success comes in the form of point guard Reggie Jackson, who was not as fortunate as his teammate. Jackson, who the Pistons really took a gamble on, has come up with a very strong season, averaging 19.3 points per game to go along with 6.5 assists per night. His player efficiency rating is also impressive at 21.16.
Jackson is only in his first full season with the Pistons, so it makes sense that he was left off the East's roster. However, it's still disappointing that his improvement has gone a bit unnoticed. It'd be tough to take anyone off the East's All-Star team, but Jackson still has a case.
4. Hassan Whiteside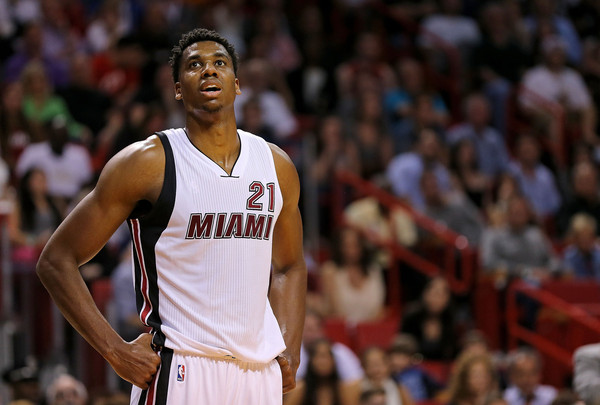 Many would probably say that Whiteside is most certainly not deserving of an All-Star selection, which he did not receive. However, when you really dig into his numbers and impact for the Miami Heat, the fourth-year center has a resume that might make you think twice. Whiteside has a player efficiency rating that is 12th highest in the NBA at 23.55, proving that he is making a positive impact on a nightly basis. Further, he is averaging a double-double with about 12 points and 11 rebounds per night, which is something most players cannot say. Whiteside also leads the league in blocks by a wide-margin, as he is nearing four swats per contest.
In years to come, Whiteside has the feel of a player that will be making All-Star appearances on a regular basis. For this season, it does make some sense that he was left off the East's team, especially considering the fact that the Heat already have two other All-Stars (Dwyane Wade and Chris Bosh). Still, his numbers are more than All-Star worthy, so he has to be feeling at least some disappointment.
All stats courtesy of ESPN.go.com and Basketball-Reference.com, unless otherwise noted. All information is current as of January 28, 2016.