NBA: The Last 14 Players to Average 30 Points Per Game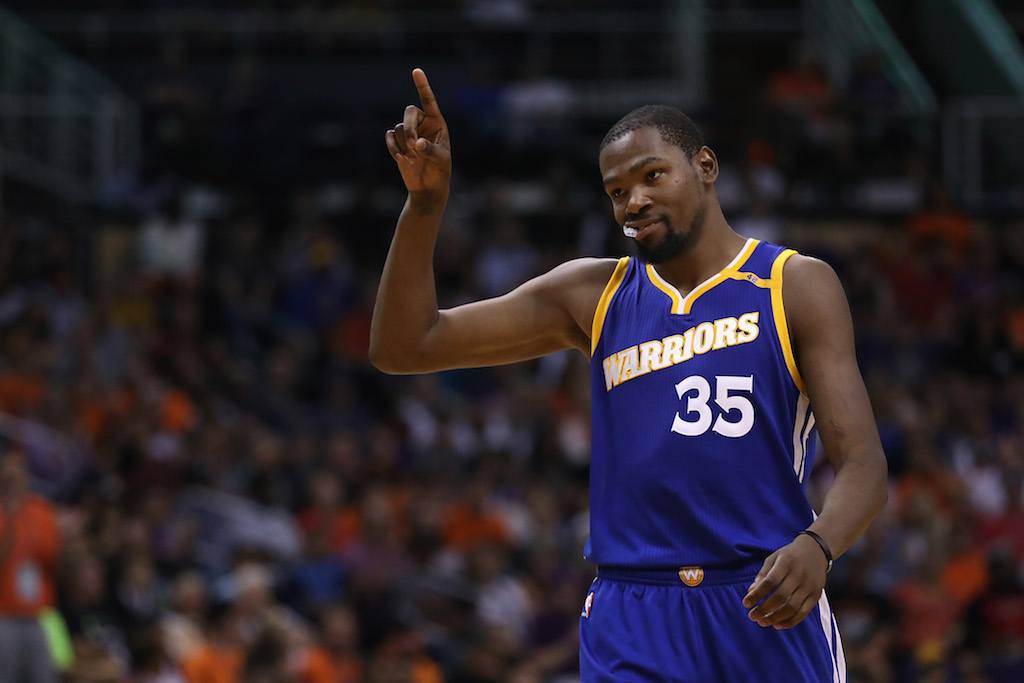 Love them or hate them, there can be no doubt that statistics are a massive part of sports. They are critical pieces to a debate over which athlete is better than the other, they allow for countless hours and hours of analysis and in-depth discussion, and sometimes, they even determine how an individual or team award is earned. Each particular game has their benchmark figures for success. Baseball has items like a .300 batting average and 20 wins for a pitcher that are popular numbers that categorize a player as elite, football has 2,000 rushing yards and 100 receptions in a single season, and basketball, among tons of other things, has the 30 points per game average.
As you might expect, the biggest reason that a 30-point seasonal average in the NBA is so impressive is owed entirely to its difficulty — if it were easy, no one would care. Some of the guys on this list were volume scorers, while others are some of the the deadliest sharpshooters the game has ever seen. At the end of the day, these 14 players had all figured out how to put the ball in the basket at a truly impressive clip.
Note: Athletes are ordered by their first recorded 30 point season, so someone who first hit this milestone in 1984 will come before someone who first achieved it in 2000.
14. World B. Free (1979–80)
14. George Gervin (1979–80, 1981–82)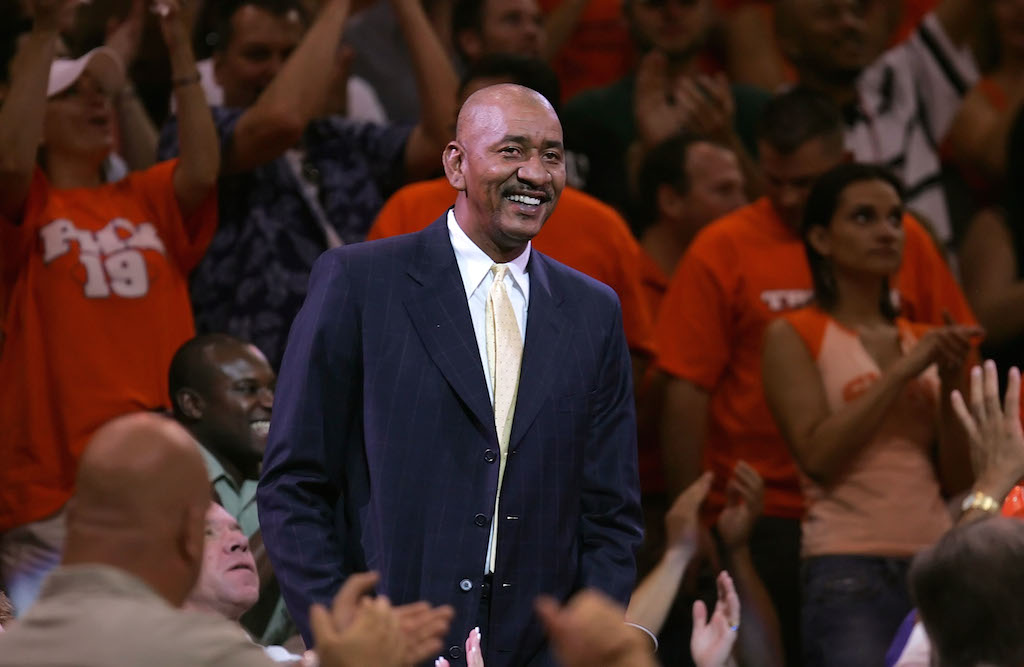 The most impressive season of World B. Free's career was 1979–80. That year, while playing with the San Diego Clippers, the legendary guard averaged 30.2 points per game, shot 47.4% from the field, and made his first and only All-Star Game appearance. As you can see, this guy was much more than just a fancy name.
Despite a phenomenal career that saw him play in 12 All-Star Games and make two All-NBA teams, George Gervin (pictured above) only averaged 30-plus points per game in two NBA seasons. In 1979–80, Iceman led the league in scoring at 33.1 points a night while shooting 52.8% from the field and knocking down 85.2% from the charity stripe, and during the 1981–82 season, Gervin put up 32.3 points per game (best in the NBA) on 50% shooting. Clearly, the man knew how to put the ball in the bucket.
13. Adrian Dantley (1980–84)
Six-time All-Star, two-time All-NBA talent, and a Hall of Famer, these are just a few of the many accomplishments of small forward Adrian Dantley. Of course, this is about players who averaged at least 30 points per game; something "The Teacher" did four years in a row. From the 1980–81 season to the 1983–84 campaign, Dantley put up at least 30.3 points a contest, bookending this sensational run with two NBA scoring titles. If today's players want to learn some sweet moves, it's safe to Dantley could "Teach" them a thing or two.
12. Moses Malone (1981–82)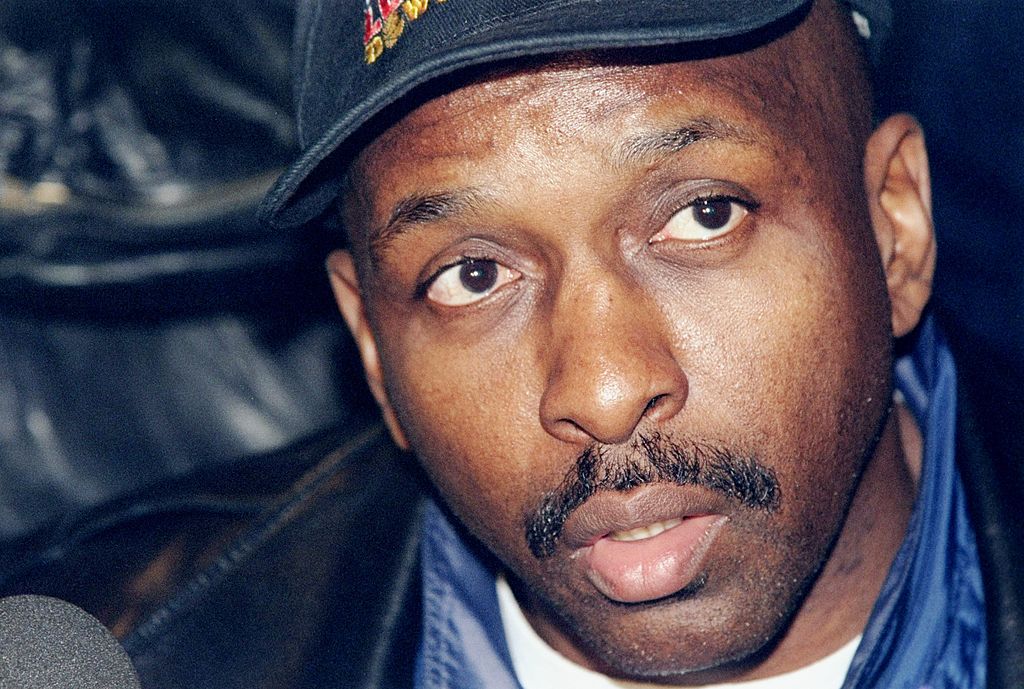 Moses Malone's bread and butter may have been his dominance on the glass, but the three-time MVP knew a thing or two about putting the ball in the bucket. In fact, in the 1981–82 season, a year in which he led the league in rebounding with 14.7 a night, the Chairman of the Boards also averaged 31.1 points per game on 51.9% shooting. Considering Malone could do it all on the basketball court, it's no wonder he was a 13-time All-Star, made the All-NBA team eight times, and was inducted into the Hall of Fame in 2001.
11. Bernard King (1984–85)
During the 1984–85 campaign, one year before a knee injury forced him to sit out an entire season, New York's Bernard King was absolutely unstoppable. In making his second consecutive All-Star Game, B shot 53% from the field, earned First-Team All-NBA honors, and led the league in scoring with 32.9 points per game. Unfortunately, because of the quality play of a little-known player named Larry Bird, King finished seventh in that year's MVP voting.
10. Dominique Wilkins (1985–86, 1987–1988)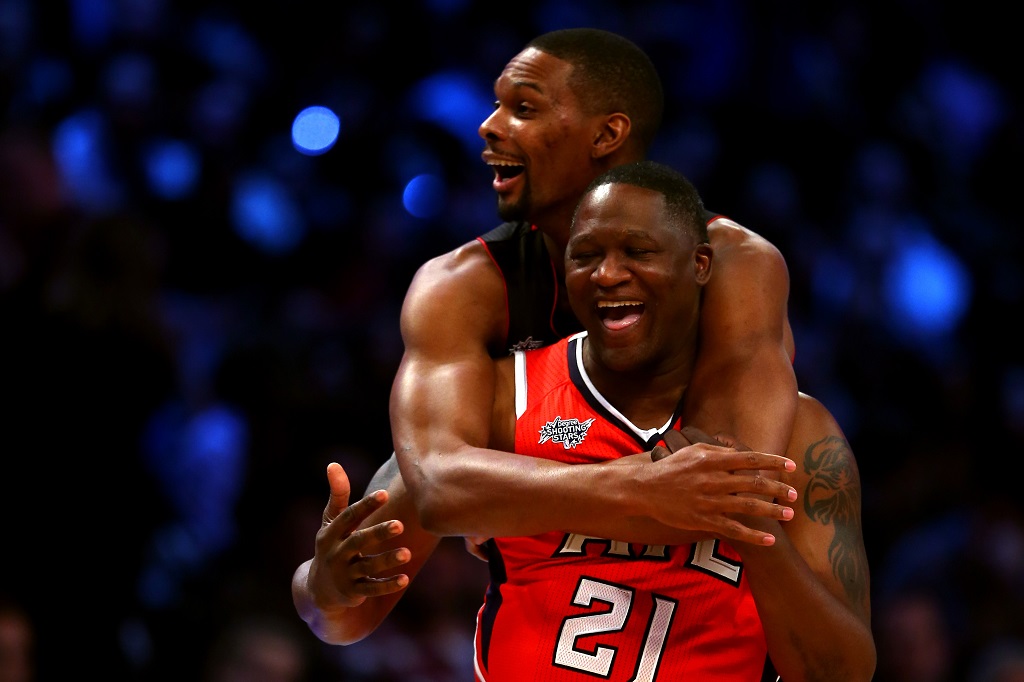 Dominique Wilkins put up just under 25 points per game for his career, yet he only averaged 30-plus points a night on two occasions — the 1985–86 season and the 1987–88 season. In the former, Nique led the NBA with 30.3 points per contest on 46.8% shooting, in the latter, he dropped 30.7 points per game and shot 46.4% from the field. In the end, however, whenever we think of the Human Highlight Film, we remember moments like these.
9. Michael Jordan (1986–93, 1995–96)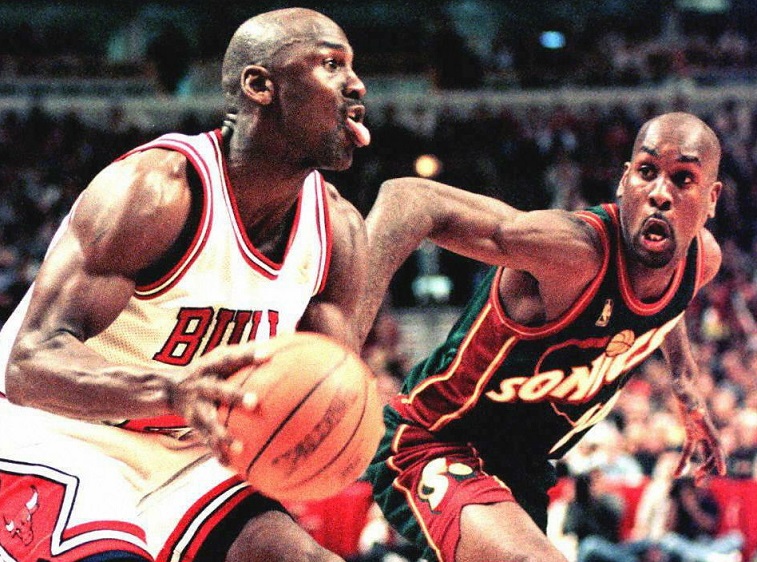 Michael Jordan is the greatest basketball player of all time for many reasons. One of those, of course, is because he was a scoring machine. Prior to skipping the 1993–94 season to try his luck at baseball (and give others an opportunity to win), His Airness posted 30 or more points per game in seven consecutive seasons. When he finally decided to grace the hardwood with his presence once again, Jordan would average 30-plus points a game one more time in his career; in the 1995–96 season, when he dropped a measly 30.4 points per contest. Oh, to be the best — and hold a career scoring average of 30.1 points a game.
8. Karl Malone (1989–90)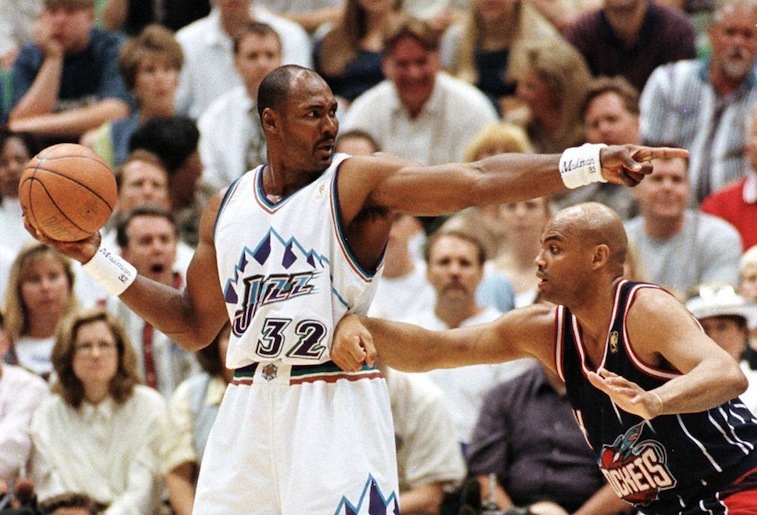 In a Hall of Fame career that spanned 19 seasons, Karl Malone won two MVP awards, made 14 All-Star Games, and earned All-NBA honors 14 times. He also averaged 30-plus points per game once; in 1989–90, when The Mailman dropped 31 points a night on the opposition. It's safe to say he "delivered" during that particular campaign.
7. Allen Iverson (2000–02, 2004–06)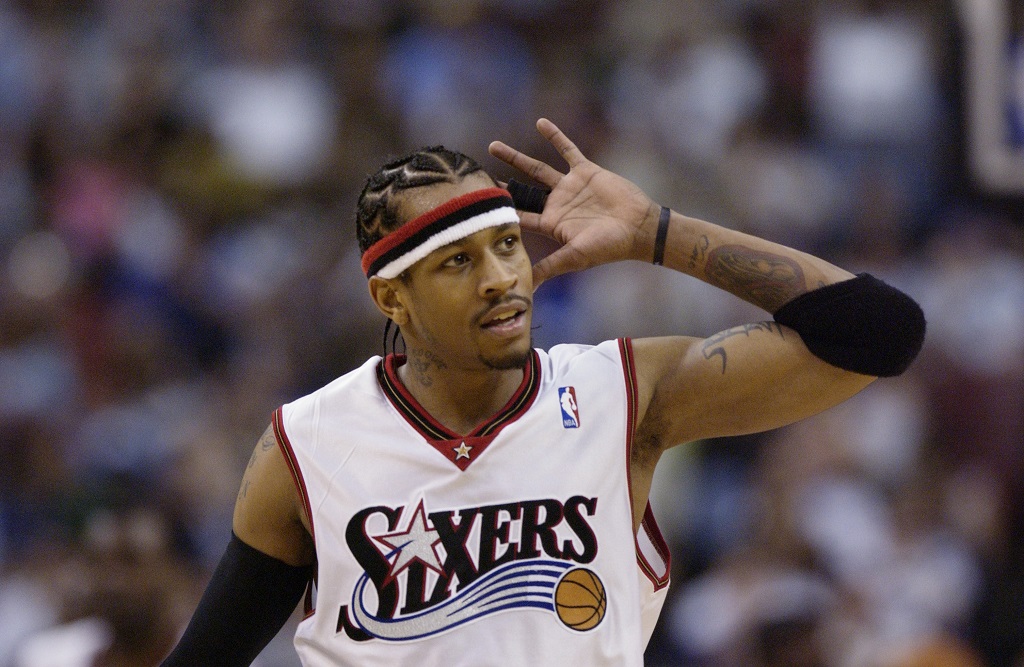 In our humble opinion, Allen Iverson is easily one of the greatest pound-for-pound players to ever live. The guy was pure heart and determination, and he gave his all each and every time he stepped on the floor. And in four separate NBA seasons, that "all" meant exploding for over 30 points per contest. Which is why, whenever Philadelphia fan had a question, Iverson was "The Answer."
6. Tracy McGrady (2002–03)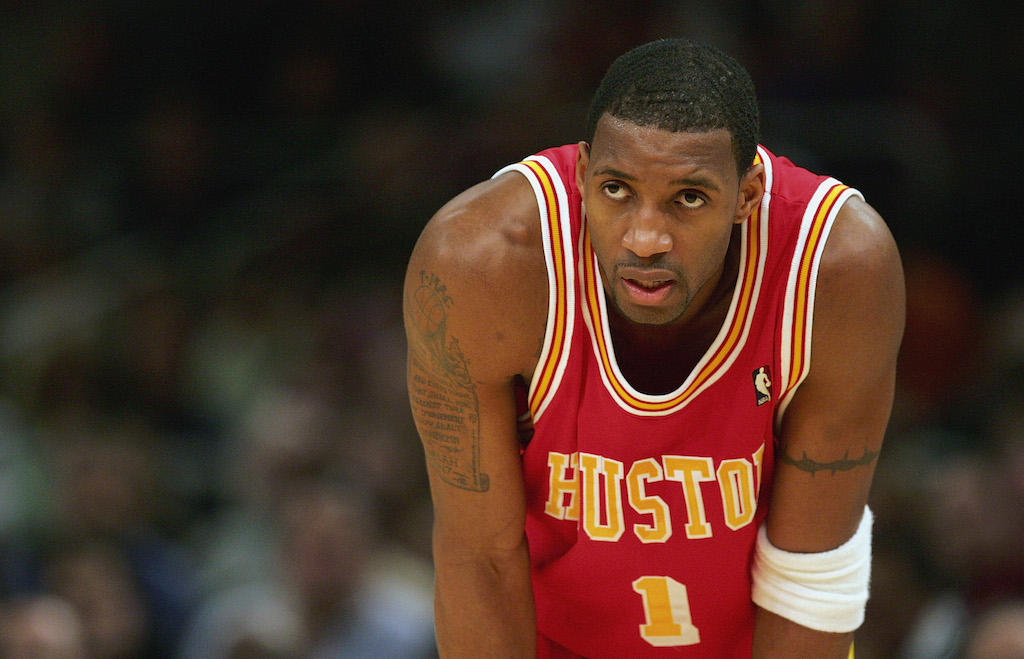 Unfortunately, due to a career plagued with one injury after another, we never got to see Tracy McGrady reach his full potential. That being said, the seven-time All-Star was absolutely dominant during the 2002–03 season. At just 23 years old, T-Mac shot 45.7% from the field, averaged 6.5 rebounds and 5.5 assists per night, and dropped a league-leading 32.1 points a contest. The only thing more impressive than those figures, was this moment.
5. Kobe Bryant (2002–03, 2005–07)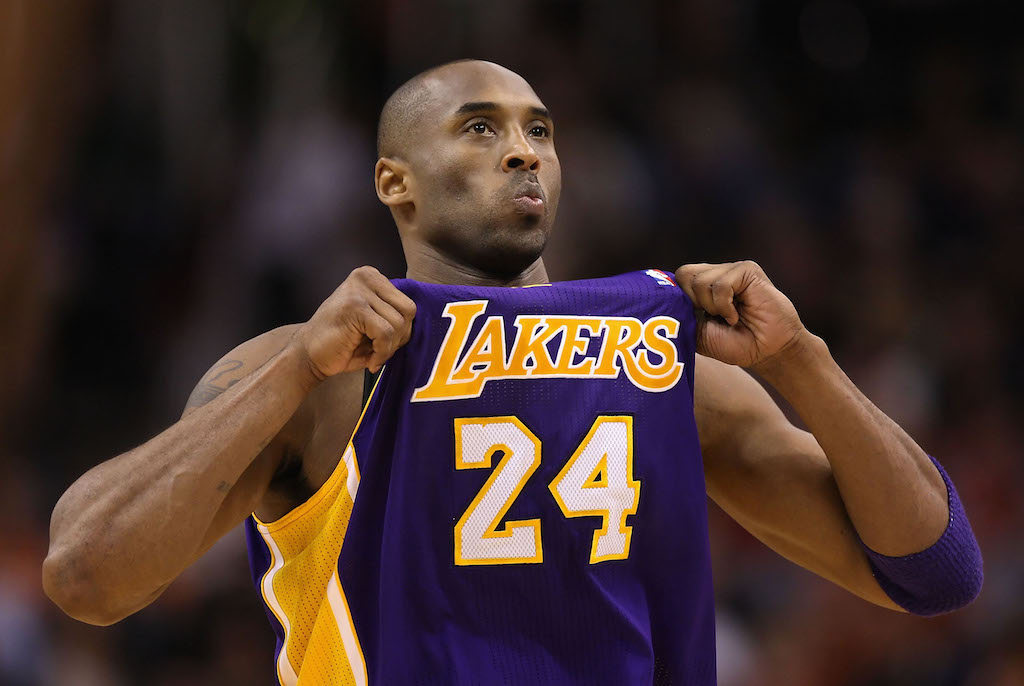 Everyone and their mother knows Kobe Bryant was a scoring machine. His legendary performances will be talked about for years to come. But what's even more impressive, is how consistently he put up big numbers. On top of averaging 25 points per game for his career, the Mamba scored over 30 points per night on three separate occasions, including leading the NBA in scoring in two of those seasons. Man, we're going to miss that guy.
4. LeBron James (2007–08)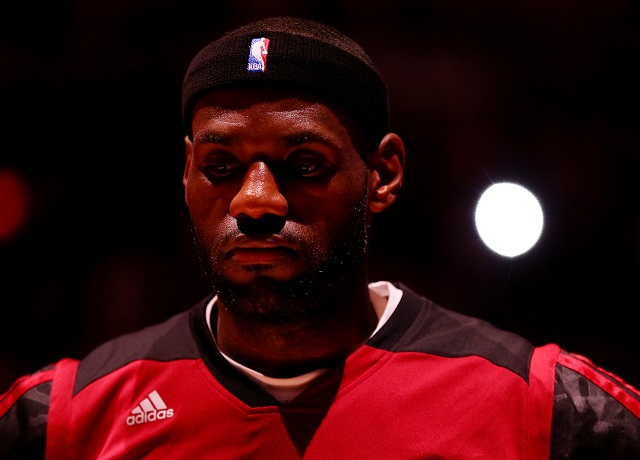 Cleveland Cavaliers small forward LeBron James has matured mightily both on and off of the court. His game has gone from eye-popping during his early days to simply phenomenal — there can be no argument that he will retire one of the game's all-time greats. No, he is not the lights out shooter that Curry is, but with his astonishing overall game and the talent that surrounds him now, he does not need to put up 30 or 40 per night (at least not yet).
Back in his fifth season at the spry age of 23, LBJ needed to be "that guy" to carry his team every game and he did so by averaging exactly 30 points per game in 2007–08. He also hoisted 21.9 field goal attempts and 10.3 free throw tries per contest that year, something he had to do with guys like Zydrunas Ilgauskas, Drew Gooden, and Sasha Pavlovic on the roster. It comes as no shock that as the players around James get better, the less he has to be scoring. He is still a master facilitator and should be the primary offensive weapon in just about any lineup, but in our mind, if No. 23 is needed to score 30-plus per night, you could be in trouble.
3. Dwyane Wade (2008–09)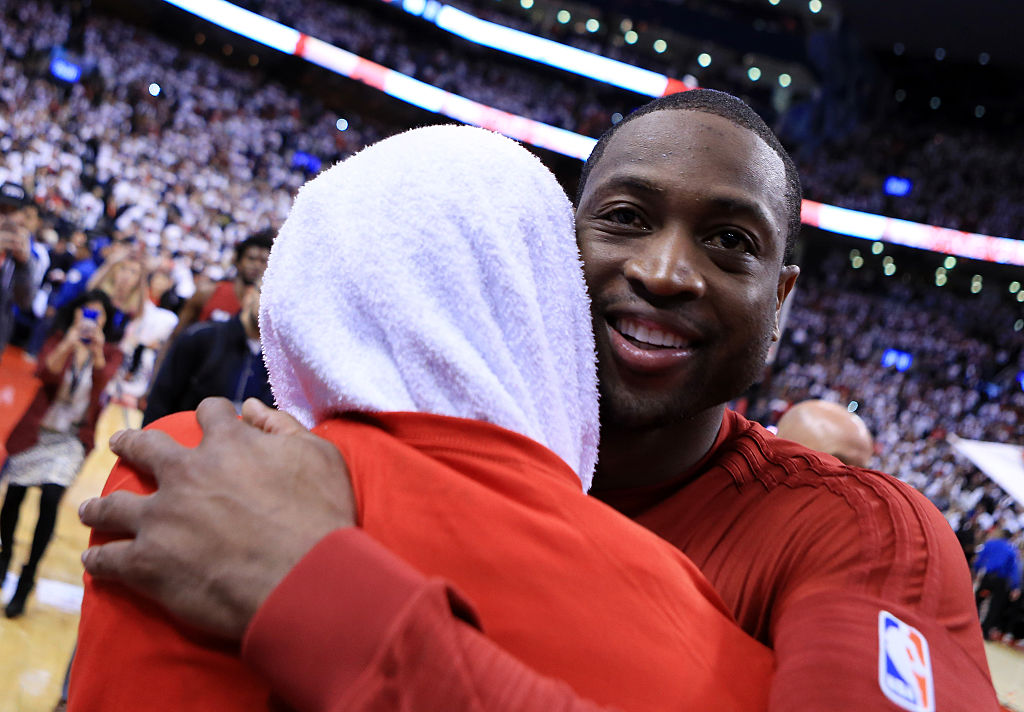 Chicago Bulls shooting guard Dwyane Wade is surely not the player that he once was, but he is still the second-most recent baller to average 30 points per game. "Flash" did it in the 2008–09 season with 30.2 per contest, just one year before KD did it for the first time. Back in his younger days, Wade stunningly made it into 79 of Miami's 82 regular season games that year (a career-high), and even averaged more minutes (38.6) than anybody else in the top five.
While D-Wade has put up a very solid 23.7 points per game over his career, the 2008–09 campaign does look like a bit of an outlier. His second-highest average was 27.4 two seasons before, and since 2011–12 (the second year of the Big Three), he has not reached above 22.1. Still, in his prime, No. 3 was certainly classified as a top-notch scorer.
2. Kevin Durant (2009–10, 2013–14)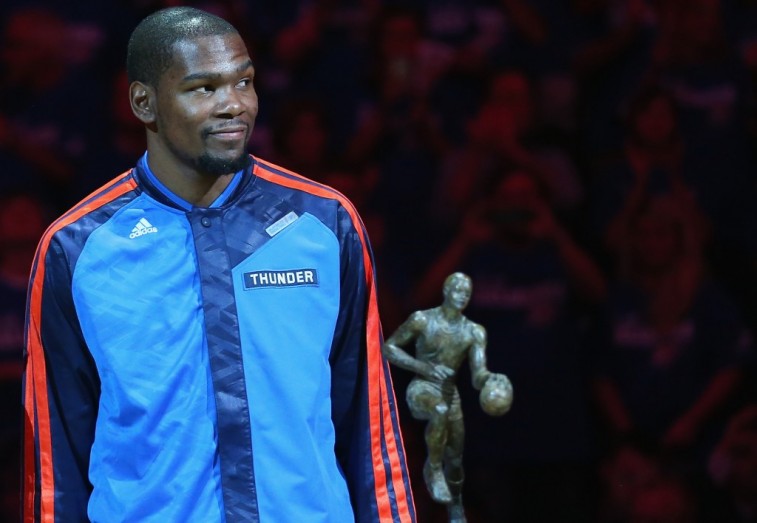 Golden State Warriors small forward Kevin Durant is the most recent player to put up at least 30 per contest and he has done it twice in his career. In fact, the two seasons in which he surpassed the mark are the most recent among all players, proving just how much of a lethal scorer KD can be when healthy. He first did it in the 2009-10 campaign – which was his third NBA season – posting a 30.1 average to pace the association.
Then four years later, No. 35 did it again to the tune of a monster 32-point average even. Making the feats more impressive are the facts that Durant played in all 82 games in 2009-10 and made it into 81 of them three seasons ago. It is no surprise that after his amazing 2013-14 season, he was awarded the NBA MVP.
1. Stephen Curry (2015–16)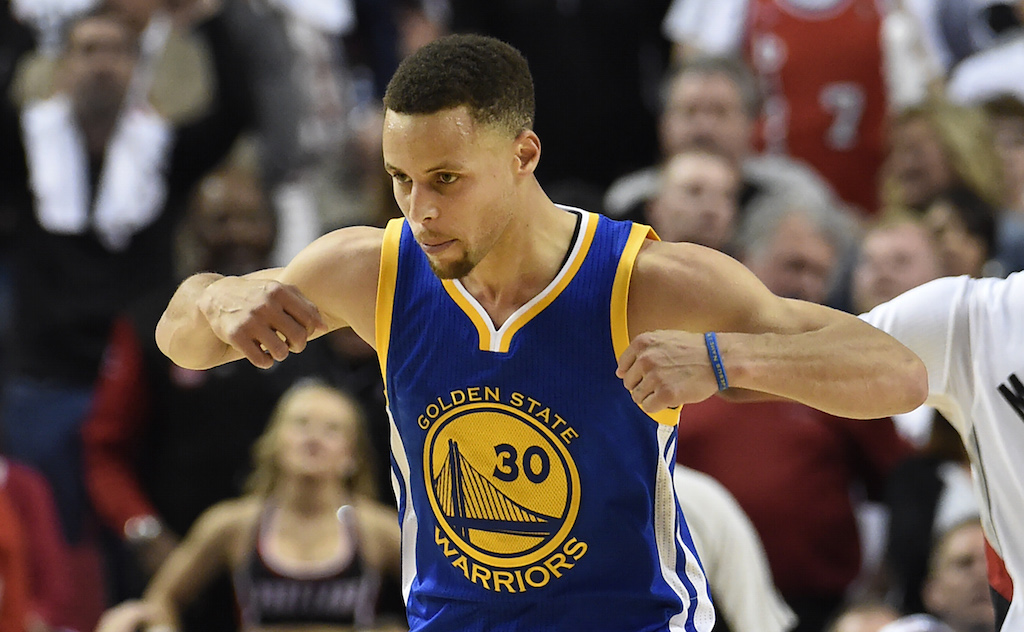 There is a reasonable explanation for why Stephen Curry became the first-ever unanimous NBA MVP in the 2015–16 season — he was just that good. In 34.2 minutes, the Baby-Faced Assassin scored 30.1 points per game (best in the league), shot 90.8% from the charity stripe (best in the league), shot 50.4% from the field, and drilled 45.4% of his shots from behind the arc. Those are some scary numbers And at 27 years old, he is just now entering the prime of his career. It must suck to be one of those teams who passed on up on the Chef.
Statistics courtesy of Basketball-Reference and ESPN.