NBA: The Most Interesting Names Involved in the Knicks' Coaching Search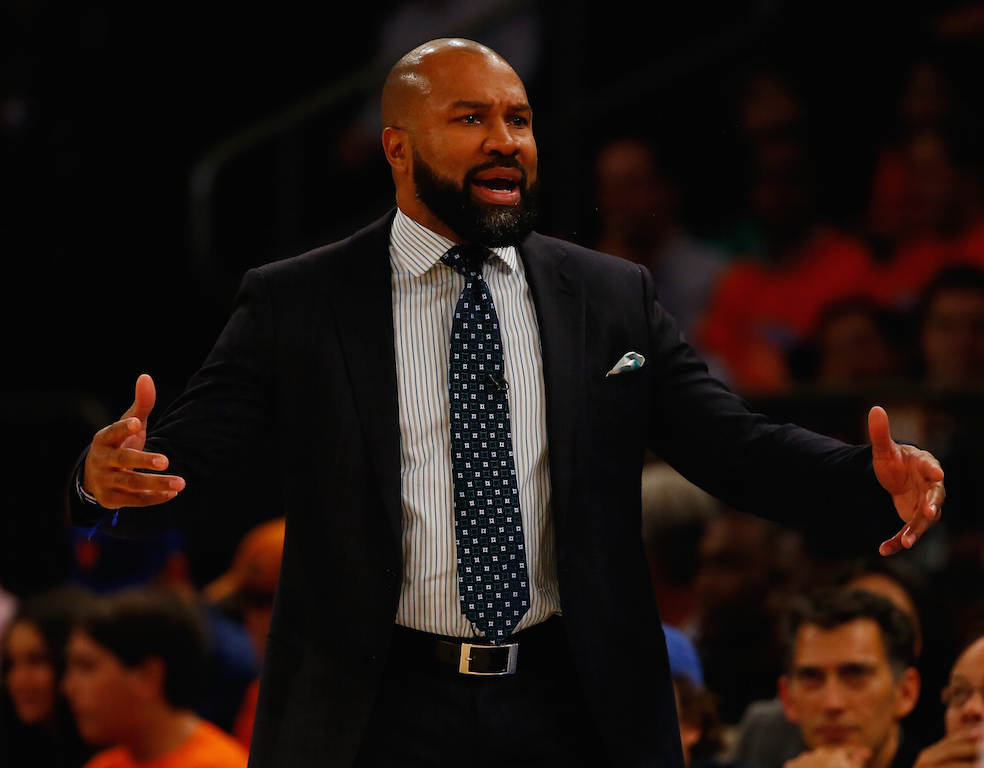 The New York Knicks are heading into a big offseason concerning the development of their team. While half the league prepares for playoff matchups and fights to move into the next round, the other half is planning out their offseason strategy or a big coaching hire. The Knicks fall into the latter category, but their issues run a bit deeper than that in New York.
Team President Phil Jackson is entering his third offseason in charge of the team and will hire his second head coach after whiffing on Steve Kerr in 2014 and ending up with Derek Fisher. New York also has an aging star in Carmelo Anthony, who will be 32 years old next season and already shows some signs of deterioration. However, they added some young talent around Anthony with promising players such as Jerian Grant, Langston Galloway, and Kristaps Porzingis.
The Knicks showed some incremental progress under Jackson, upping their win total from 17 in 2014-15 to 32 this season. But the correct coaching hire will determine their success for the long-term future. It's Jackson's second chance to get the right coach to lead their young squad, and this time he can't miss. So who might the Knicks consider for their vacant coaching position?
Kurt Rambis
Kurt Rambis took over for Fisher when he was dismissed this season, and the reviews were pretty tepid. Rambis led the team to a 9-19 record, but the Knicks did look livelier down the stretch than they had earlier in the season. With the Chicago Bulls needing every possible victory late in the year to grab a playoff spot, the Knicks went into Chicago and demoralized the Bulls before returning to New York and beating them a second time in unusual back-to-back wins.
Rambis is best known for his stint leading the Los Angeles Lakers right before — oh, isn't this interesting — he was let go and Phil Jackson was brought in as the new head coach, leading the team to five championships in the early part of the new millennium. It's not that Rambis is a bad coach, but there are better candidates out there.
Patrick Ewing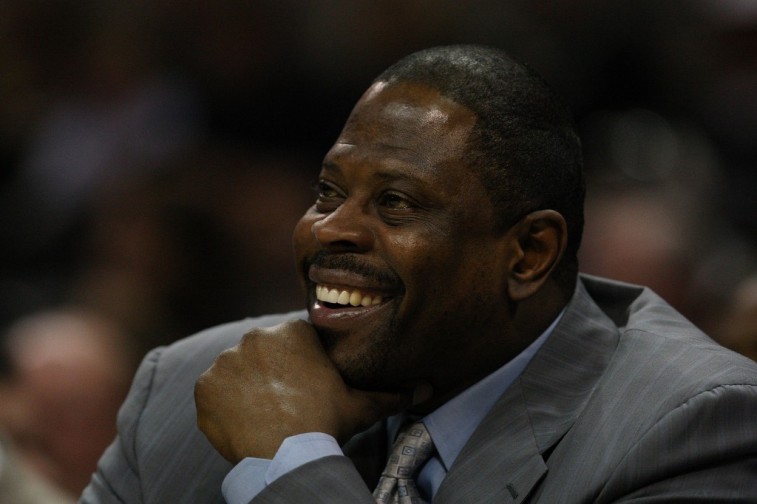 Patrick Ewing will always be remembered for his greatness in a Knicks uniform, but he's also well-known in league circles for being one of the best assistant coaches in the game. He started his career as an assistant pretty much immediately after his playing days ended, joining Michael Jordan's Washington Wizards as an assistant in 2002.
Ewing also coached the Houston Rockets and Orlando Magic on his way to Charlotte, N.C., where he was hired as one of Steve Clifford's assistants back in 2013. Ewing has expressed interest in becoming a head coach and is particularly interested in the Knicks job for obvious reasons.
But his name may not be on this list for too long, as there are rumors that he'll be hired as the replacement for George Karl out in Sacramento. Whether Ewing finally gets his dream job leading the Knicks or not, at least it appears like he'll get a chance to be a head coach in the NBA.
Tom Thibodeau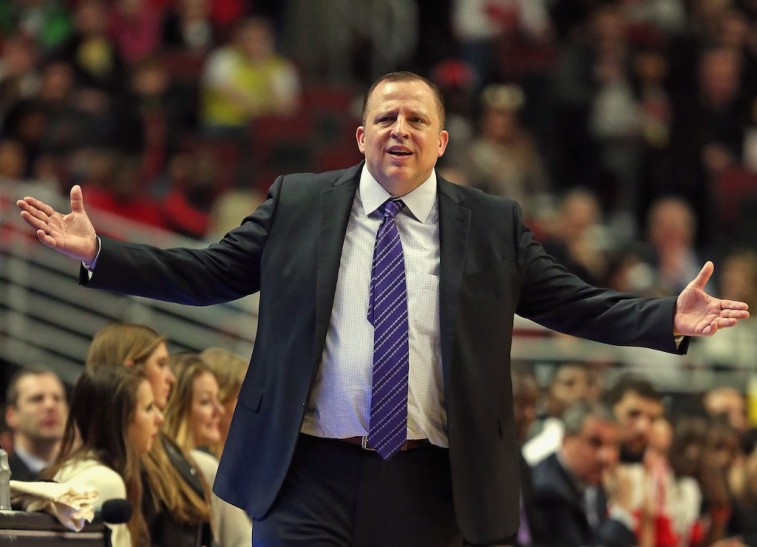 He will likely be a popular coaching candidate this offseason — and with good reason. Tom Thibodeau was fired from the Chicago Bulls after years of rumors about his poor relationship with John Paxson and Gar Forman in the front office. Many around the league believed that the Bulls' injury woes and inability to get past LeBron James in the playoffs were directly related to Thibodeau's style of working players intensely hard during the regular season.
But last season, after the Bulls foolishly returned with almost the same exact roster, they still had injury issues and dropped from 50 wins to just 42, turning what was a No. 3 seed in the East into a lottery team. Anthony loves Thibodeau and would like him to be the choice, and it's hard to argue against the defensive savant. There are likely other teams that will be interested as well.
Luke Walton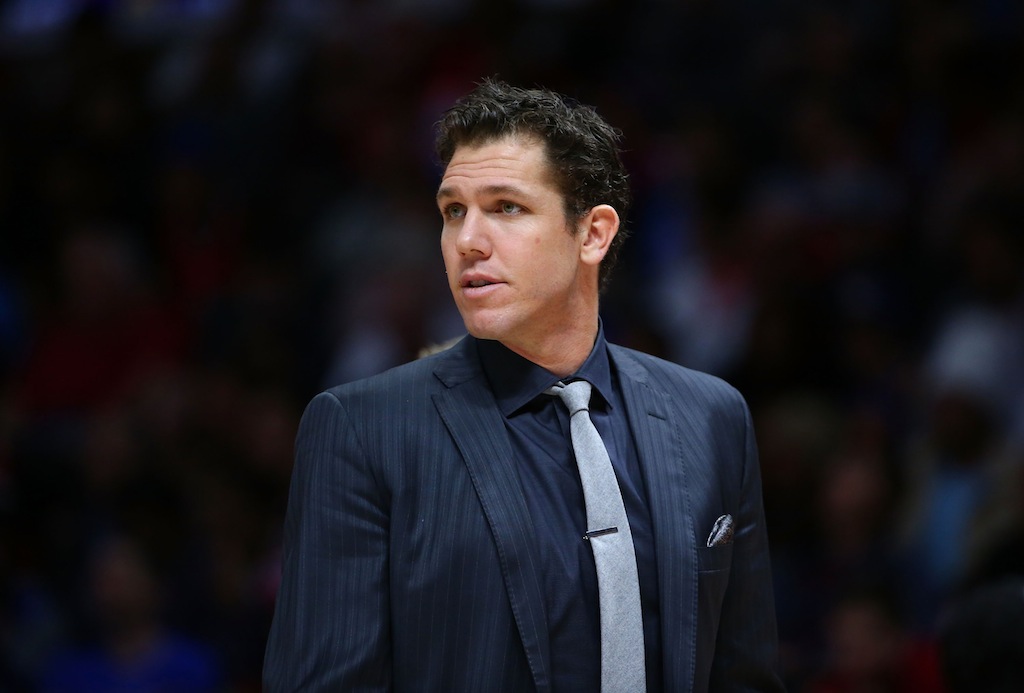 Luke Walton, you'll remember, is the lead assistant for Steve Kerr's Golden State Warriors. This year, when Kerr needed to miss the first few months of the season following back surgery, Walton stepped in, took the reigns, and drew up the X's and O's for the Warriors. The conclusion of his story? Walton led the team to a 39-4 start to a historic 73-9 regular season.
We know the Knicks are interested because Jackson already spoke with Walton. It seems like a good fit — although we don't all agree — especially if the Knicks want to bring in someone with quality experience coaching a team with a high level of success. It doesn't hurt that Walton has learned under Kerr, who is already one of the best in the league in his second year of coaching. Walton has operated the modern day version of the "Princeton offense," which doesn't hurt his case either.
There are other candidates who may receive consideration. Surprisingly, David Blatt has popped up as a potential candidate in some circles around the league, but after the way his team turned against him in Cleveland and the whole situation flamed out, it's hard to see him being seriously considered when compared to heavy favorites such as Walton and Thibodeau.
Follow Ryan on Twitter @RyanDavisBP
Statistics courtesy of Basketball-Reference.com.