NBA: The Philadelphia 76ers' 5 Best First-Round Picks of All Time
Life can be dangerous for Philadelphia 76ers first-round draft picks. Rewind to the 1977 NBA Finals when the Portland Trailblazers returned from a two-game deficit to beat the 76ers. In Game 2, the late Darryl Dawkins (a first-round pick in 1975) came down with a rebound alongside the head of Portland's Bob Gross. Tempers flared and the official Trailblazers enforcer, Mo Lucas, squared off with Chocolate Thunder. Attempting to make peace, Doug Collins, the No. 1 overall pick in the 1973 draft, got in between the combatants and got socked in the kisser for his troubles.
Along with Collins, these are the five best first-round picks for the 76ers. We wish them luck in the upcoming 2017 NBA Draft.
1. Doug Collins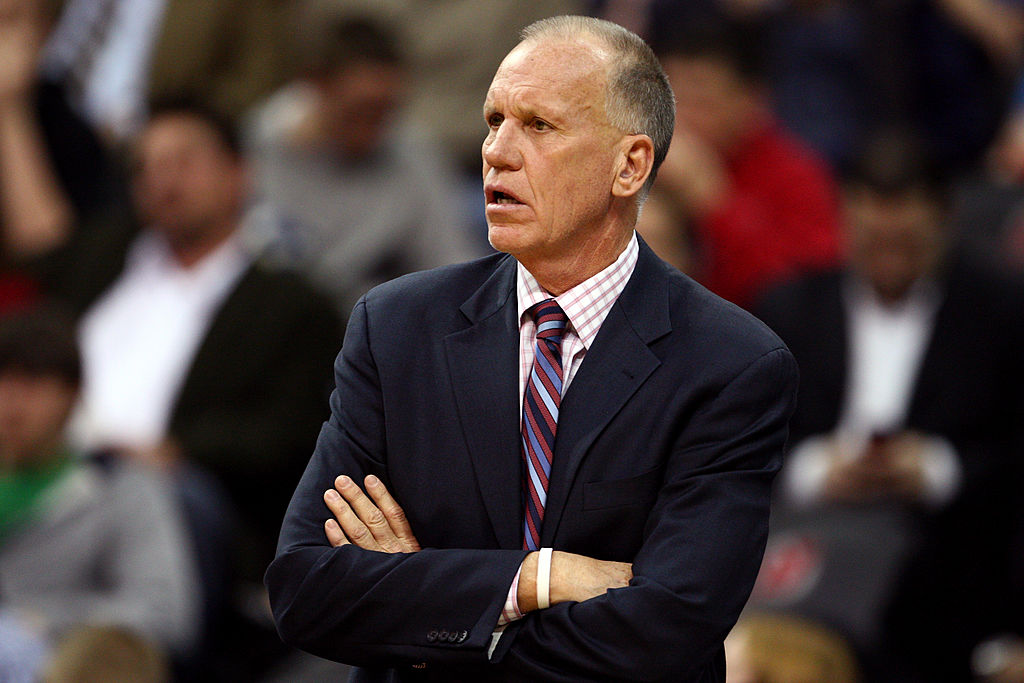 An Illinois State star, Collins ended a dry spell for the Sixers in terms of productive first-round picks. The lineup of Bud Ogden (1969), Al Henry (1970), Dana Lewis (1971), and Fred Boyd (1972) didn't elevate the team to greatness, so Collins represented a step in the right direction. He later coached the Chicago Bulls, Pistons, Wizards, and even the 76ers.
Originally, Collins played for eight seasons in the NBA before retiring in 1981 due to knee and foot injuries. For his career, the shooting guard averaged 17.9 points per game. Collin's son, Chris, played in Europe before becoming an assistant coach for the WNBA's Detroit Shock. He later became head coach at Northwestern.
2. Andrew Toney

The Sixers selected Southwest Louisiana's (now University of Louisiana-Lafayette) Andrew Toney with the eighth pick in the 1980 draft. He became an integral part of the great, early '80s Sixers teams, including the championship team of 1982–83. Along with Dr. J, Maurice Cheeks, and Moses Malone, Toney's great outside shooting helped dominate such rivals as the Boston Celtics. He had a knack for elevating his game against the Celtics. In the 1982 Eastern Conference Finals, he scored 30 or more points in back-to-back games against Boston.
Averaging close to 16 points per game over his career, Toney's playing days were cut short due to severe foot pain. But everyone from opponents to teammates felt his impact. Hall of Famer Charles Barkley said that Toney was one of the best players he ever played with, and would have made the Hall of Fame had it not been for his injuries.
3. Billy Cunningham

Billy Cunningham, aka "Kangaroo Kid," was the Sixers' top pick in 1965 out of North Carolina. Selected No. 5 in the draft, the forward with amazing hops started off as a sixth man before settling into the lineup as a forward on the 1967 NBA Championship team, which included Wilt Chamberlain and Hal Greer.
Amassing more than 13,000 points in his NBA career (averaging more than 20 a game), Cunningham is in both the professional and college basketball halls of fame. Interesting sidenote: He jumped to the American Basketball Association's Carolina for the 1972–73 and 1973–74 seasons.
After the 1974 season, Cunningham returned to Philadelphia. Sadly, a career-ending injury brought his basketball days to a halt after the 1975–76 season. The Brooklyn, New York native went on to become one of the most successful NBA coaches in history. He won 105 games while taking the Sixers to a championship in 1982–83.
4. Allen Iverson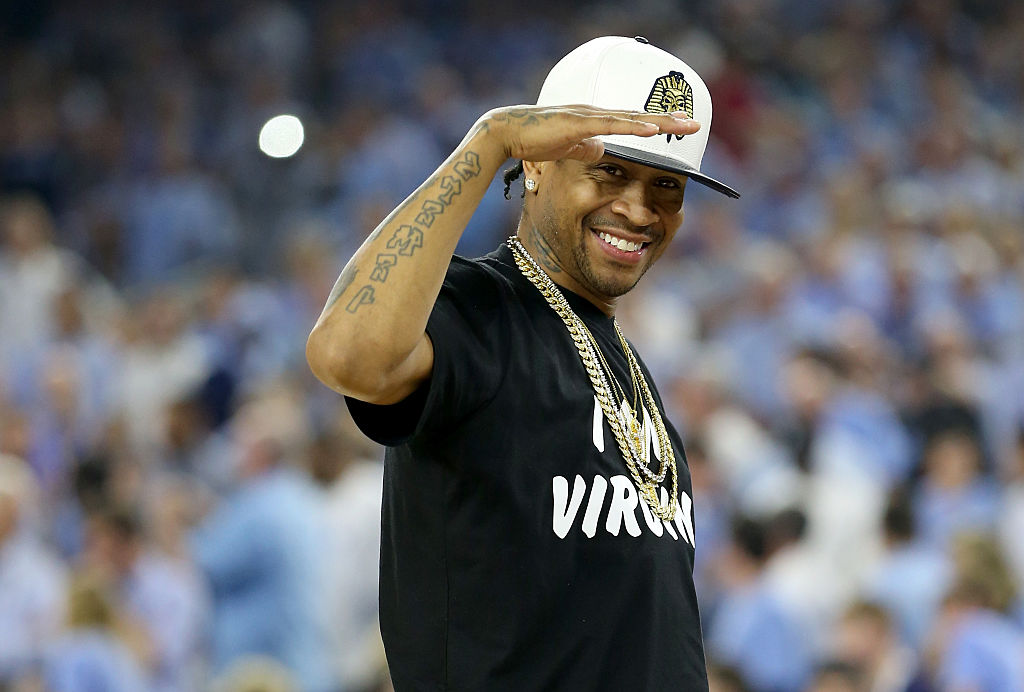 Putting his off-court histrionics and well-documented struggles aside, Allen Iverson will go down as perhaps the best Sixers first-round pick of the 20th century. Taken with the No. 1 pick in 1996, the Georgetown point guard was the NBA MVP in 2001 and was named to the All-Star game 11 times.
Iverson had a knack of making his teammates better, forging up and down the court with inspiring, near-reckless abandon. A four-time NBA scoring leader, No. 3 had his jersey number retired after his playing days ended. Iverson's career stats include 24, 368 points (26.7 average) and 6.2 steals per game average.
His career was clouded by a series of legal issues that began during a bowling alley fight in his high school days in Hampton, Virginia. During his time in the NBA, Iverson was arrested for drug and gun possession, running into constant trouble at New Jersey casinos where the NBA legend was finally barred from entry.
5. Jahlil Okafor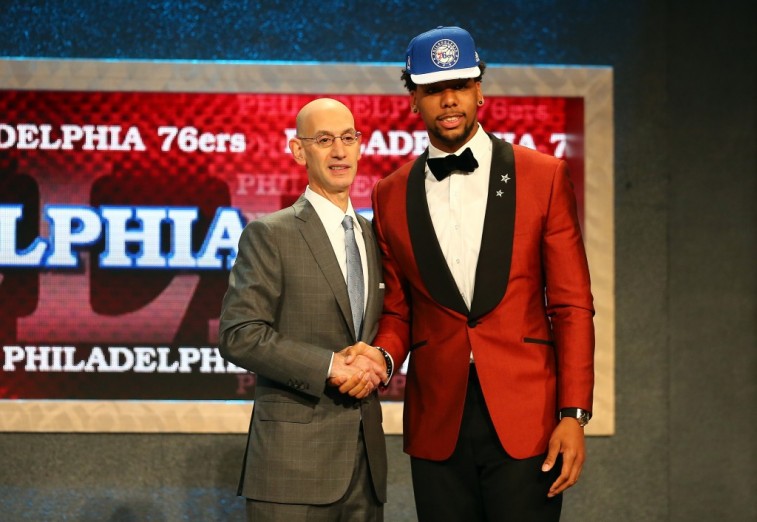 It may be a bit early to declare Jahlil Okafar, the Sixers' first-round pick in 2015, a success. However, in light of the team's previous top picks — Joel Embid and Elfred Payton (2014), Michael Carter-Williams (2013), and Maurice Harkless (2012) — at least Okafar gives the team someone to build around.
The 6-foot-11 center from Duke, taken with the third pick, averaged more than 17 points per game in his rookie season and made the All-Rookie team. In a trait common to Sixers players, Okafar ran afoul with the law, including issues with assault and speeding.
On June 23, thanks to a lottery ball, the Philadelphia 76ers have first pick in this year's NBA draft. Whether the team trades its selection or takes another Dukie in forward Brandon Ingram or perhaps LSU's Ben Simmons, the team will have to go a long way to top some of its bonehead picks of the past.
How would you like to have a starting lineup of Mark McNamara, Leo Rautins, Christian Welp, Speedy Claxton, and Petteri Koponen? Yes, all first-round Sixers picks. Doesn't get any worse than that squad.
Statistics courtesy of ESPN and Basketball-Reference.