NBA: The Top 3 NBA Finals Matchups for the Cavaliers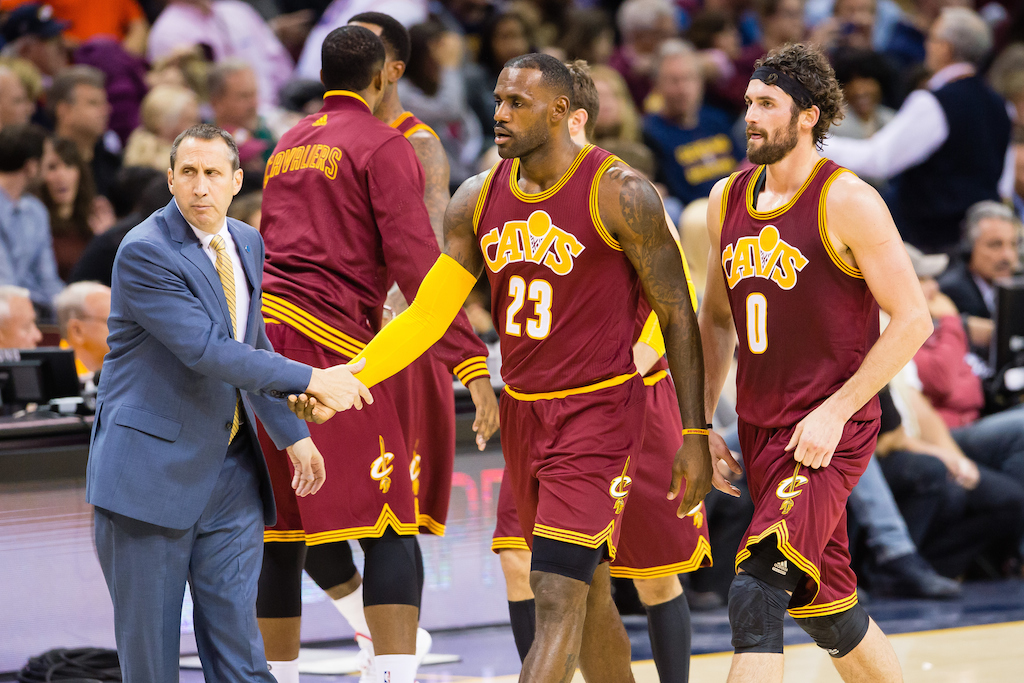 This piece may offend Toronto Raptors, Miami Heat, or Atlanta Hawks fans. No, Kyle Lowry followers, Dwyane Wade fanatics, and Jeff Teague-jersey wearers will not like what we have to say next, but we believe it is true: The Cleveland Cavaliers are headed back to the NBA Finals. Despite an up-and-down season (by their standards) and some pressure within the conference, LeBron James and company should be the easy favorites to represent the East in June.
The notion that the Cavs have not played their best basketball (a theory born out of their Thursday night lost to the lowly Brooklyn Nets) and are still at the top of the conference with a 51-21 record should scare their opponents. We could see some pretty competitive playoff basketball this spring for Tyronn Lue's crew, but as long as they do not suffer catastrophic injuries to some of their best players again, LBJ should have a shot at his third ring.
With that in mind, which teams from the Western Conference would create the most buzz and anticipation if they faced off against Cleveland? Which series would send ratings through the roof? Here are the top three NBA Finals matchups for the Cavaliers, ranked from least to most exciting.
3. San Antonio Spurs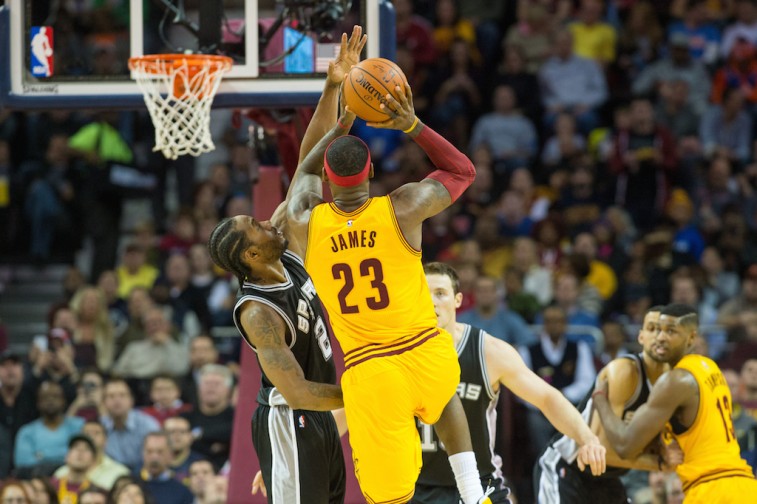 Why Cavs/Spurs would be awesome: Who wouldn't want to see the fastest rising superstar small forward in the game right now, Kawhi Leonard, get a shot at taking down the king in the Finals (again)? Not only would a showdown with the San Antonio Spurs provide that juicy head-to-head affair, but we would also get to witness Kevin Love, Timofey Mozgov, and Tristan Thompson attempt to slow down LaMarcus Aldridge, Tim Duncan, and David West in the front court.
We could see if veteran Tony Parker can keep up with Kyrie Irving in the back court. And a nice battle for Australian supremacy would take place between backup point guards Matthew Dellavedova and Patty Mills. From the bench, it would be the rookie (Lue) versus the legend (Gregg Popovich).
Why Cavs/Spurs could be boring: James is extremely familiar with San Antonio by now, as he has squared off against Duncan and company in three of his six Finals appearances. While one of those series was a classic (anybody remember Ray Allen's shot?), the other two were significantly less thrilling. While the other two teams coming up on this countdown are youthful and just now gaining an elite status, the Spurs have been there forever. We happen to disagree with this sentiment, but maybe, some are finding San Antonio's annual success and championship contention a bit boring?
2. Golden State Warriors
Why Cavs/Warriors would be awesome: We will call this dream encounter between the Cavaliers and Golden State Warriors "The One That Could Have Been." Obviously, injuries decimated Cleveland's chances at stopping Stephen Curry and his bunch last June, but this time around — barring any big injuries — we could see the two best overall players in the business competing in an all-time great one.
If Curry versus James is not enough to glue you to the television, how about the bounty of other salivating plot lines? If the Dubs set the new regular-season wins mark and cap it off with another championship, will the 2015-16 Golden State team be the best ever? Should they be considered a dynasty already? And of course, James' ensuing free agency and pursuit for yet another title would probably garner some media coverage.
Why Cavs/Warriors could be boring: Are the Warriors, plain and simple, unbeatable this year? If back-to-back championships is their destiny for 2016, then there may not be anything that even LBJ can do about it. The nightly dominance from this terrific team leaves the possibility of a NBA Finals sweep or five-game dinker. Head coach Steve Kerr looks like he will never get anything but love at home, as the team is possibly on their way to an undefeated record at Oracle Arena. If this continues through to the final round, the Cavs could be in for some long nights.
1. Oklahoma City Thunder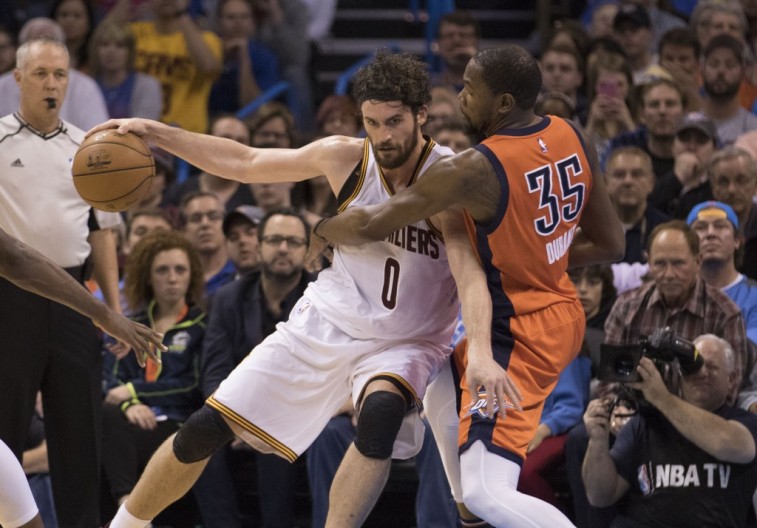 Why Cavs/Thunder would be awesome: In this instance, we would get the best pair of individual matchups possible, with James against Kevin Durant and Irving versus Russell Westbrook. Even the Love/Serge Ibaka head-to-head would be interesting. This potential Finals matchup would also include not just one rookie head coach in Lue, but two, with Oklahoma City Thunder leader Billy Donovan. Lastly, this championship encounter would perhaps be KD's last handful of contests with OKC (unless he re-signs in the offseason). Might we see a similar kind of following after LBJ's first "decision" to leave the team that drafted him? Only time will tell.
Why Cavs/Thunder could be boring: There is nothing not to love about the Cavs versus the Thunder. The only thing we can think of that would lessen the hype would be injuries to any of the big three members for each squad. As long as James and Durant are going against each other though, we firmly believe that this possible showcase takes the cake in terms of most exciting title round for the Cavaliers.
Follow Victor on Twitter @vbarbosa1127
Statistics courtesy of NBA.com, Basketball-Reference.com, and ESPN.com.