NBA: This 1 Diet Technique Helped Dwight Howard Lose 40 Pounds
Dwight Howard is flourishing in his new role as a depth center for the Los Angeles Lakers. Howard's contract with the Lakers was conditional, based on both his performance and his ability to mesh with the locker room. Los Angeles's gamble has paid off to date as the big man has caused no trouble off the court and has been a solid contributor on it with seven points, 7.7 rebounds, and 1.6 blocks per game coming off of the bench.
In addition to having an improved attitude, Dwight Howard also has an extremely improved physique this season. Howard dropped 40 pounds this offseason in an effort to get leaner and healthier, and the results have clearly shown up on the court. Here's a look at the technique Howard used to shed the pounds.
Dwight Howard limited himself to one meal a day
Dwight Howard chatted with ESPN Los Angeles's Mason and Ireland about the diet that he used to lose all of that weight in such a short period of time. For 30 days, he limited himself to only one healthy meal a day, all while continuing a running, workout, and weight training regimen.
"It was really good, it was something that really just tested my mind and my body," Howard said on the show. "Fasting is not easy, and when you only have one meal a day — especially how I was training — it's like, 'Man, what am I doing?' But it really just helped me get over a lot of mental barriers that were in the way of me getting to where I needed to get to as a person."
Howard told Graham Bensinger that he would usually eat his one meal a day around 7:45 or 8:00 p.m. In between meals, he would supplement his diet with green apples, which he was told helped flush toxins out of the body.
Howard used to love candy and fast food
In his conversation with Graham Bensinger, Dwight Howard went into detail on what used to be his go-to pregame meal.
"My routine one season was McDonald's before every game," Howard said with his signature smile. "I would get two double cheeseburgers, a large fry, a small fry, a strawberry-chocolate milkshake, and a large coke."
More recently, Dwight Howard's vices have been Chick-Fil-A and candy. He talked about how he used to eat as many as 12 candy bars a day, and used to keep a pantry full of candy. "I used to have a big pantry full of candy from Sam's Club," Howard explained. "We would get tootsie rolls, lollypops, Skittles, Starbursts, Twix, Snickers, every candy you could think of. It was like a gas station at my house!"
How Dwight Howard's new physique allows him to keep up with today's game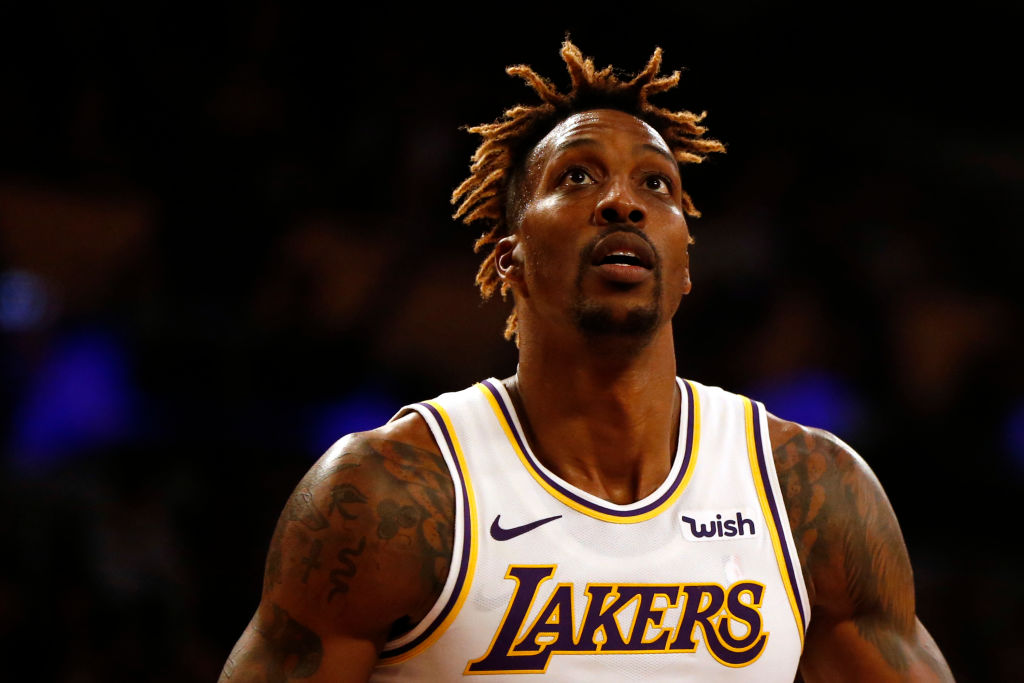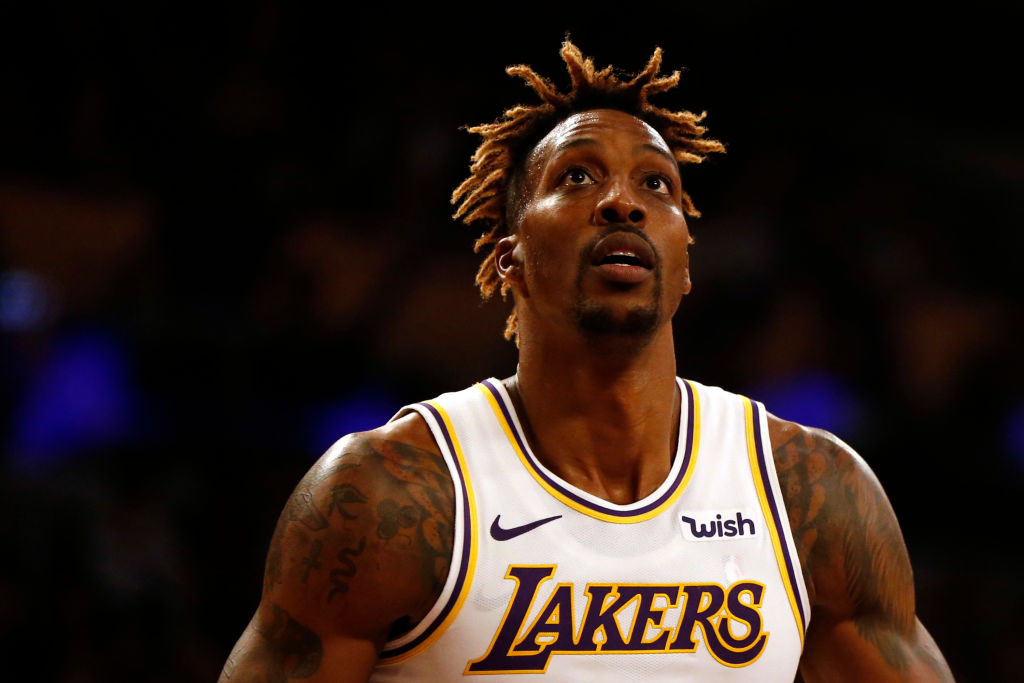 Dwight Howard used to have a playing weight of 265 pounds. With the Los Angeles Lakers, his 6'11 frame is carrying only 225 to 230 pounds.
The change makes him less dominant of a force down low. But it also allows him to run up and down the court, a necessary trait for big men in today's NBA, which favors fast breaks to the set plays that used to be more common. He feels healthier on the inside, and carrying less weight should help him to avoid the injuries that have plagued him throughout his career.
Eating one meal a day might be too extreme for many of us, but we could all benefit from swapping a few candy bars and fast food trips out for some healthy green apples.