5 NBA Players Who Make Less Money Than You'd Think
With this season's NBA salary cap jumping due to its new television contract with ESPN, players are getting unprecedented contracts with dollar amounts never seen before. Raptors guard DeMar Derozan just signed the second biggest contract in NBA history, behind only the contract extension Damian Lillard signed with the Portland Trail Blazers last season.
While some teams are giving out contracts that make no sense and spending money freely, there are others with strong players signed to extremely reasonable, even cheap, deals. Here are the five NBA players who make less money than you'd think, ranked from least to most surprising.
5. Russell Westbrook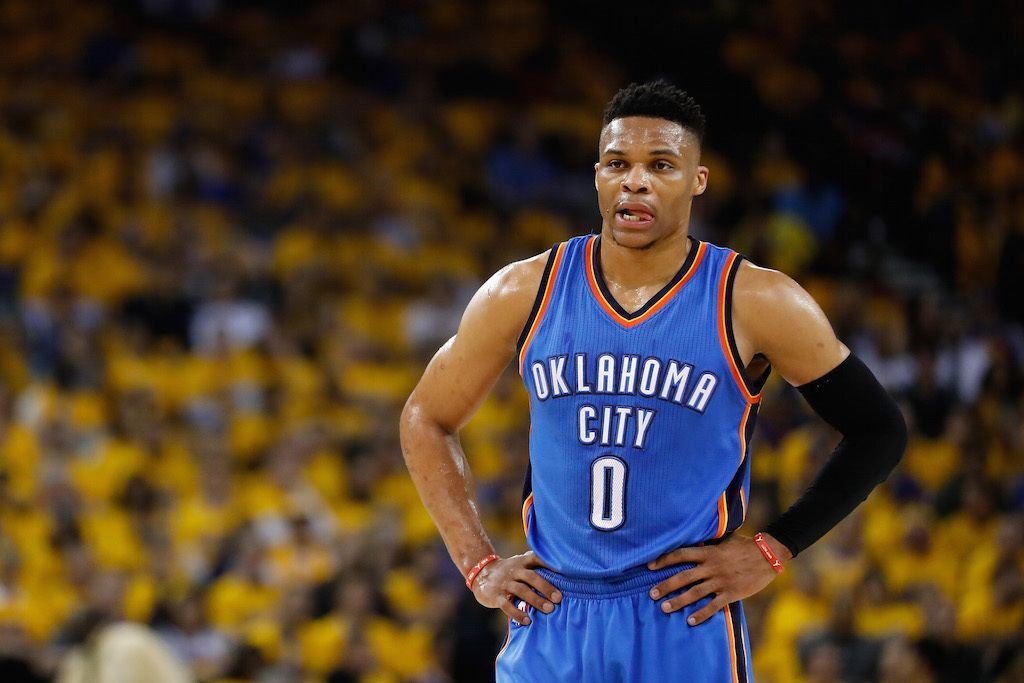 Hear us out on this one. People think of Russell Westbrook and the fact that he's a superstar — one of the top five or 10 best players in the game — and they assume he makes a ton of money. Well, he does. Westbrook made $16.7 million in 2015–16 and will make $17.7 million from the Oklahoma City Thunder next season, and by all accounts that's a fortune.
But when you consider that Joakim Noah will make $18 million on average over the next four seasons, you realize that Westbrook isn't paid anywhere near his market value in the NBA. In fact, because of maximum dollar amounts on contracts, it's likely that Westbrook won't even be paid his actual value, which is an insanely high, approximate $344 million.
Now that Kevin Durant signed with the Golden State Warriors, there are rumors that Westbrook will leave the Thunder next offseason in search for a big payday and a place where he can contend for a championship. Plenty of suitors will line up to give him as much money as they can, then we'll have to take him off our list of NBA players who make less money than you'd think.
4. Isaiah Thomas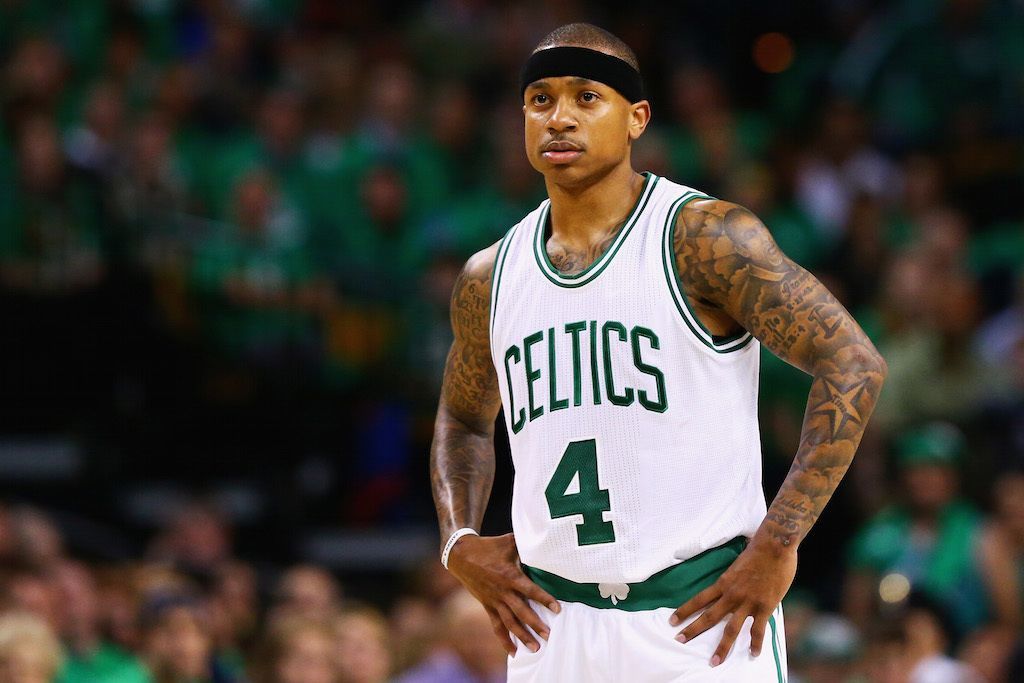 The Boston Celtics guard had a fantastic season last year, averaging 22.2 points and 6.2 assists on an impressive, young team gearing up to make a splash in free agency. While the Celtics didn't land Durant like they hoped, they did well in picking up center Al Horford to pair with Isaiah Thomas. They may not contend with the Cleveland Cavaliers in the Eastern Conference, but they're about as close as anyone is at the moment.
Thomas's salary, however, is a big part of why Boston was able to chase big free agents in the first place. Compared to his production, Thomas has always been relatively underpaid. He made less than a million dollars in each of his first three seasons and will make just $12.8 million combined over the next two seasons in Boston.
His career earnings to date — in five seasons — is roughly $16.4 million, which is about the same amount of money as Timofey Mozgov will make next season alone.
3. Dirk Nowitzki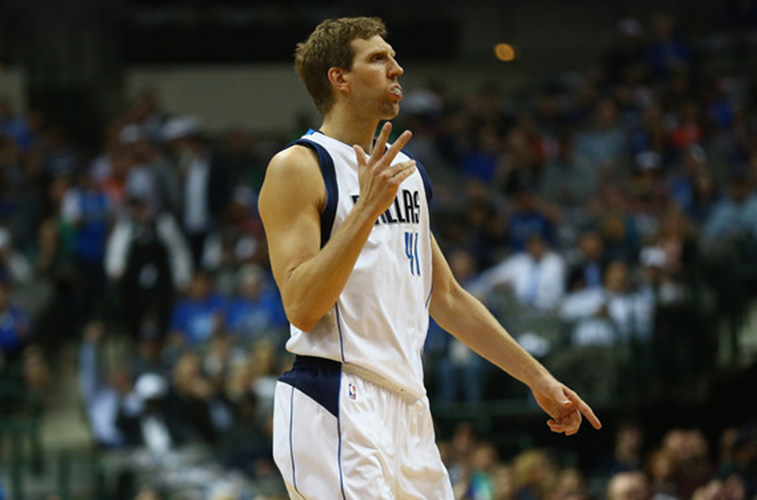 Dirk Nowitzki has experienced a Hall of Fame career, winning an MVP award, a Finals MVP award, and an NBA championship in his 18 years in the league. He helped transform the position of power forward with his excellent shooting skills and ability to score in the post and rebound.
Even at 37 years old, Nowitzki is still productive, averaging 18.3 points and 6.5 rebounds in 31.5 minutes per game. His career totals sit at 22.0 points, 7.9 rebounds, and 38.1% shooting from three-point range, and he's knocked down an average of about 97 threes per season. But it may shock you to know that Nowitzki only made $8.3 million last season.
As he winds down his career in Dallas, Nowitzki wanted to take less money the last few seasons in order to help the Mavericks have more financial flexibility to build a contender around him. So he signed a three-year, $25 million contract in the summer of 2014 with a player option for the 2016–17 season, which he declined, making him a free agent.
Nowitzki did, however, receive a nice pay raise recently. He signed a two-year, $40 million contract with the Mavs to likely seal his chance of finishing his career with the only team he's ever played for. But, yet again, when you see the money tossed around to players such as Noah, Mozgov, and Kent Bazemore, even just $20 million a year for Nowitzki seems like a bargain.
2. Tim Duncan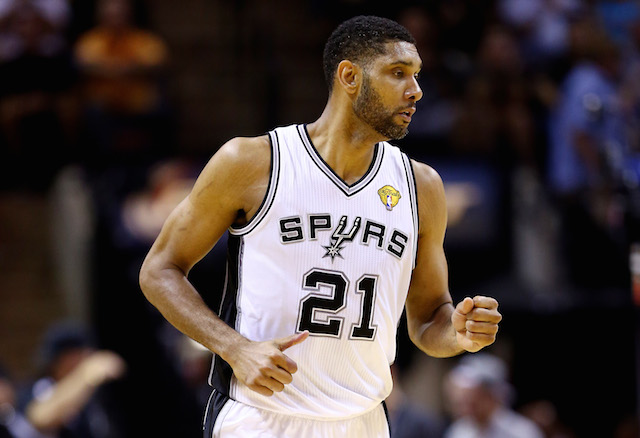 Tim Duncan may be heavily leaning toward retiring from basketball after 19 seasons. If he does, he'll do so as a sure-fire Hall of Famer and one of the best ever at his position. The younger generation of NBA fans may not fully be aware of just how great Duncan once was, mostly because he's been merely "good" for the last six seasons.
But in his prime, Duncan averaged 23 points, 12 rebounds, and nearly three blocks in close to 40 minutes per game. The awards go on forever for Duncan, too. He played in 15 All-Star games, including his rookie year in 1998. He was a Rookie of the Year, All-Star game MVP, a two-time league MVP, and a three-time Finals MVP who earned five NBA championships.
So how much is Duncan's NBA salary? Well, like Nowitzki, Duncan took a pay cut to help the Spurs stay competitive. In 2015–16, Duncan's salary was a mere $5 million. He had a player option for 2016–17 for $5.5 million, but he opted out at the outset of free agency and, should he choose to return next season, will likely make more than that.
1. Stephen Curry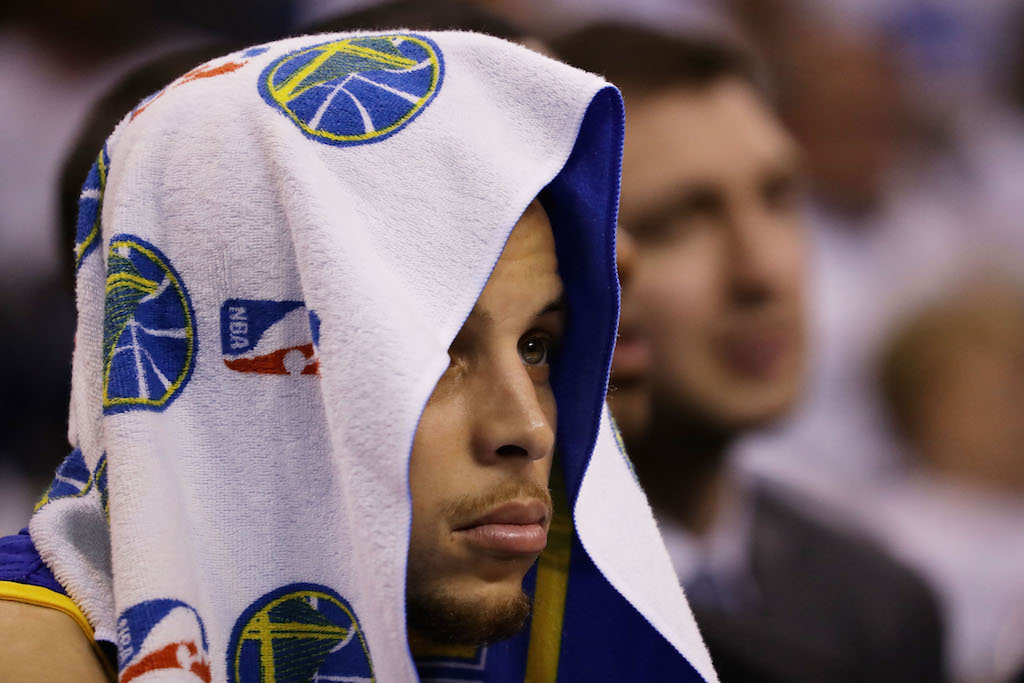 There are few things that have been left unsaid about Warriors guard Stephen Curry. He's an NBA champion, an innovator of the point guard position, one of the best players in the game, and one of the best — if not the best — shooter to ever step onto an NBA court.
He was the league's first unanimous MVP this season, averaging 30.1 points, 6.7 assists, and 2.1 steals. Curry shattered his own league record in made three-pointers, knocking down 402. Of course, he did all this while being massively underpaid for his performance.
Just prior to the beginning of the 2012–13 season, which was his fourth year in the league, Curry signed a four-year, $44 million contract extension to begin the following season. This placed his pay at just $11.3 million in 2015–16 and $12.1 million in 2016–17 at a time when Matthew Dellavedova will make $9.5 million a year.
Curry seems content as a Warrior, especially given their efforts to add Durant to a team that won 73 regular-season games and made it all the way to Game 7 of the NBA Finals. There's no doubt he'll eventually sign a max contract to stay and compete for championships, but until then he'll keep falling further down the list of highest-paid stars in the NBA.
Follow Ryan on Twitter @RyanDavisBP
Statistics courtesy of ESPN.com and Basketball-Reference.com.