NBA Trade Deadline: 3 Mistakes the Lakers Should Avoid as They Try to Save Their Season
Below .500 with four games to go in the mathematical first half of the NBA season was not what the Los Angeles Lakers expected. The Lakers went all-in on veteran additions last summer. They retained just three players from last season's 42–30 play-in team that lost in the first round to the Phoenix Suns. The NBA trade deadline is roughly five weeks away on Feb. 10. But general manager Rob Pelinka will have to thread a tiny needle to make any substantive changes to the roster he assembled.
At 18–19, LA is seventh in the Western Conference, a game behind their Staples Center Crypto.com Arena roommates, the Clippers, for the last guaranteed playoff berth. The Lakers are already a luxury taxpayer and have little to work in the way of moveable salaries. The salary-cap situation is the primary hindrance for Pelinka. Given that reality, here are three mistakes the Lakers can't afford to make.
The Lakers can't gut the roster at the NBA trade deadline
With Russell Westbrook ($44.2 million), LeBron James ($41.2 million), and Anthony Davis ($35.4 million), the Lakers have 75% of their salary tied up in three players and are $20.4 million over the luxury tax threshold.
LA has nothing but minimum-salary players on the roster after Talen Horton-Tucker ($9.5 million) and Kendrick Nunn ($5 million). You read that correctly. Of the 15 Lakers' players, 10 are on minimum deals. Nine of those are veterans' minimum cap hits ($1.7 million). The other is undrafted rookie Austin Reaves ($925,000).
The Lakers can't add Horton-Tucker to a trade until Jan. 15 because he was a Bird rights signing.
But as an example, the math to add a player such as inactive Philadelphia 76ers star Ben Simmons at the NBA trade deadline doesn't work for LA.
Not only would the Lakers have to surrender just about the only young assets they have in Horton-Tucker and Nunn, but they'd also have to send out seven of the veterans James so carefully recruited.
That will demolish what depth the club has. Any thoughts of John Wall would require even more roster churn, given Wall's $44.3 million cap figure compared to Simmons' $33 million number.
Gutting the future even more severely is a nuclear option for the franchise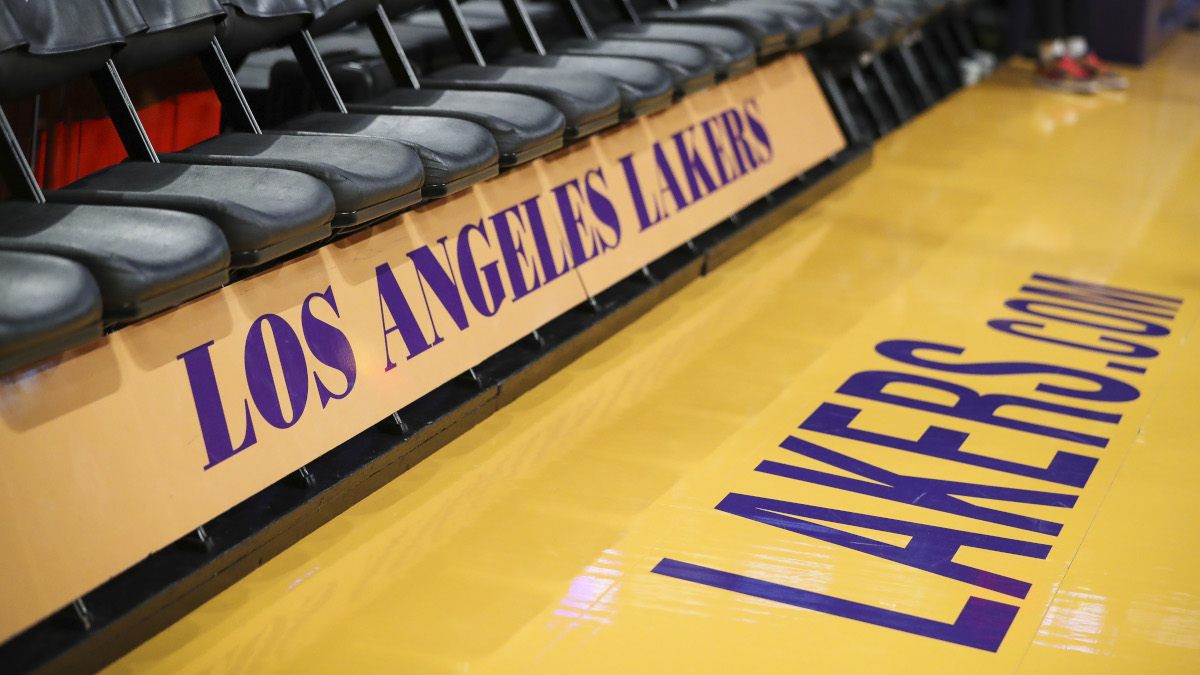 The Lakers gave up three first-round picks to get Davis. They also surrendered swap rights to the New Orleans Pelicans in 2023. Because New Orleans can choose either LA's 2024 or 2025 first-round pick, their selection in 2026 is off the table because of the Stepien Rule (teams can't trade first-round picks in consecutive years).
The earliest first-round pick the Lakers can trade is 2027; they could also include their 2028 selection in a potential deal at the NBA trade deadline.
Not to put too fine a point on it, but by the 2028 draft, James will be 43, Westbrook 39, and Davis 34. That scenario has a lot of that rebuilding stench coming off it.
There is a need to maximize what's left of James' remarkably long prime. But giving away the rest of the future to win now could make the five years Lakers fans experienced from 2013–18 seem like the good old days by comparison.
The Lakers must avoid further complicating their luxury tax problem
As mentioned previously, the Lakers are a taxpaying team this season. LA projects to be in the tax again with only five players under contract for 2022–23. Westbrook has a $47.1 million player option for next season, while Nunn has one for $5.25 million. LA holds a $1.6 million option on undrafted free agent rookie Austin Reaves.
The working assumption is that James (whose contract expires in 2023) and Davis (currently injured and for whom the future was already mortgaged) are off the table in trade discussions.
Westbrook's case is more complicated. His raw numbers are down, from 22.2 points, 11.5 rebounds, and 11.7 assists with the Washington Wizards in 2020–21 to 19.5, 8.2, and 8.4, respectively. He still can't make 3s, and he's a poor free-throw shooter, particularly for a point guard. Throw in his declining value as a defender, and the odds he declines his option are minuscule.
That leaves LA looking at a second consecutive season with three players consuming three-quarters of their cap sheet. And that's before any potential moves at the NBA trade deadline.
There are proverbial landmines in every direction for Pelinka as he contemplates his options to improve his struggling club from the outside. Perhaps the only solace he can take is that much like Mitch Kupchak roughly a decade ago; it will end up being the next guy's problem if it goes sideways.
Statistics courtesy of Basketball Reference. Contract information courtesy of Spotrac.
Like Sportscasting on Facebook. Follow us on Twitter @sportscasting19.