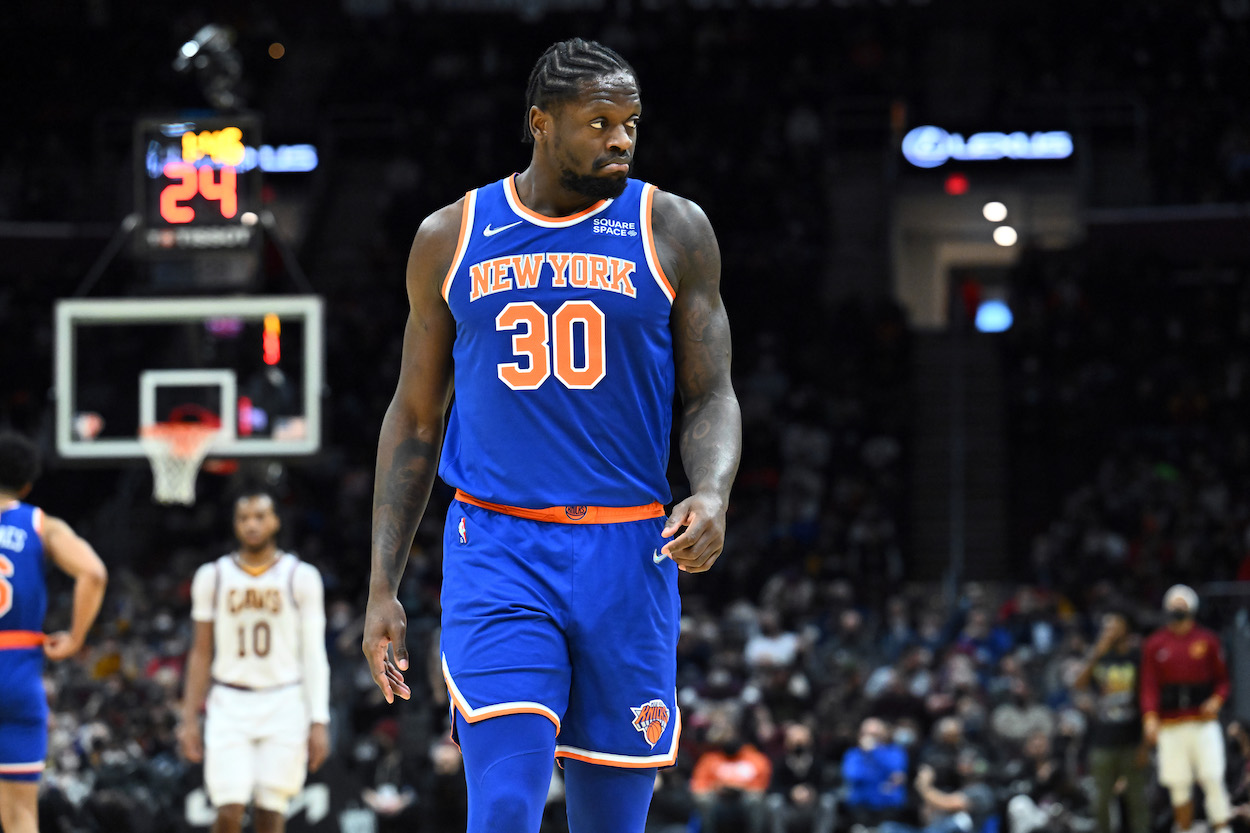 NBA Trade Deadline: 3 Moves the Reeling New York Knicks Need to Consider to Regain Their Balance
The New York Knicks could decide to be buyers or sellers at the NBA trade deadline this month, but which path should they choose?
The New York Knicks seemed to be on the come up after a strong 2021 season in which they reached the playoffs for the first time since 2013. Tom Thibodeau was named the Coach of the Year, Julius Randle made his first All-Star Game and looked to be turning into a franchise cornerstone moving forward, and young players such as RJ Barrett and Mitchell Robinson started to show real promise.
But that success hasn't carried over to 2022. At 24-28, the Knicks currently sit in 12th place in the Eastern Conference standings more than halfway through the season. With the NBA trade deadline just a week away, New York has to be feeling pressured to make a move and turn its disappointing season around.
1. Trade Julius Randle for De'Aaron Fox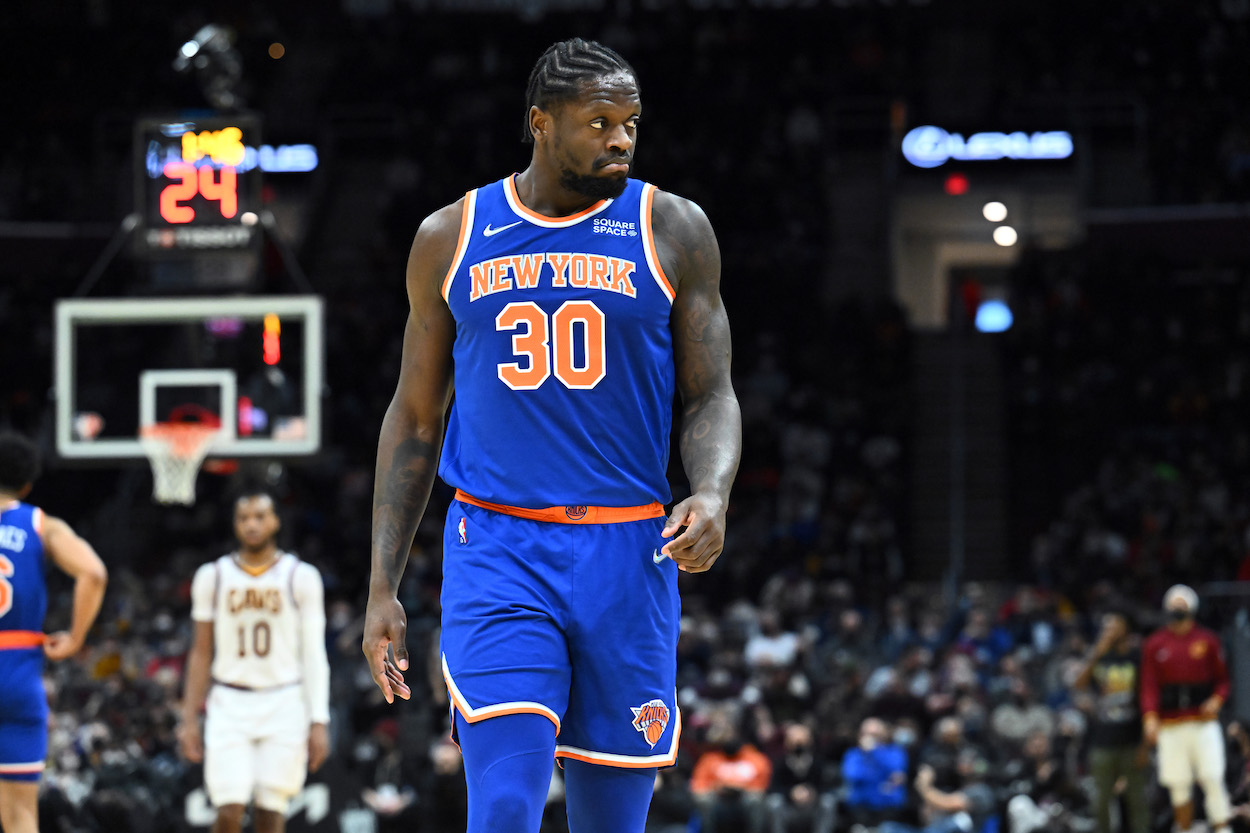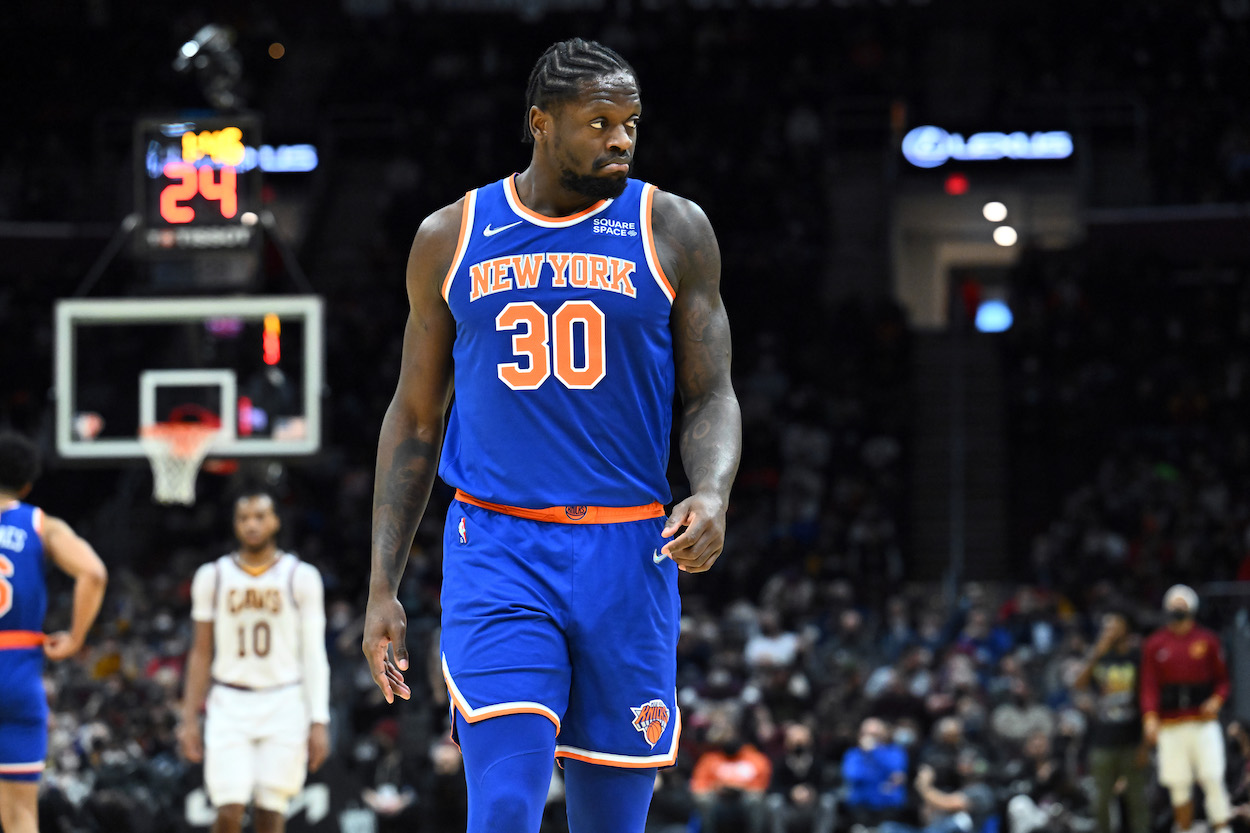 Randle enjoyed the best statistical season of his career in 2021. He set career-highs in points per game (24.1), rebounds per game (10.2), assists per game (6.0), and 3-point field goal percentage (41.1%) en route to his first All-Star nod.
But 2022 has been a different story.
In 50 starts this season, Randle is averaging just 18.5 points per game, and his shooting percentage of 41.4% is the worst mark of his eight-year career. Aside from his statistical regression, Randle just doesn't possess the same fire on a night-to-night basis that he did last year, and the Knicks have struggled to stay afloat as a result.
Brian Windhorst of ESPN said on a recent episode of The Hoop Collective podcast (via RealGM) that New York has shown interest in trading for Sacramento Kings point guard De'Aaron Fox. The Knicks would have to add an extra contract or two to a Fox deal, but Randle would be the perfect centerpiece.
2. Trade Kemba Walker for a reliable scorer
Kemba Walker's first season with the Knicks hasn't gone as smoothly as he probably hoped. After signing a two-year, $18 million deal with New York in the offseason, Walker has struggled to find a consistent role with his new team, and he was even benched by Thibodeau for a few weeks earlier in the year.
The Knicks will likely be interested in moving on from their disappointing offseason signing before the NBA trade deadline, but who should they target in a possible deal?
Houston Rockets forward Christian Wood has been on the trading block seemingly all season, and he would immediately become a go-to scorer in New York's lackluster offense. The Knicks could also give the Indiana Pacers a call and inquire about Domantas Sabonis or Myles Turner.
And what about a point guard swap between Walker and Russell Westbrook? Neither player has looked the same since joining their newest teams, and a change of scenery could easily benefit them both.
3. Make an aggressive push for Damian Lillard
The Knicks are tired of being labeled as a middling franchise in the Eastern Conference. They finally tasted a bit of success last season, but this team isn't going to make any real noise until they land a superstar via trade or free agency.
Enter Damian Lillard.
The Portland Trail Blazers seem to be giving up on the season after trading away Norman Powell and Robert Covington to the Los Angeles Clippers for peanuts, so this could be the perfect time to strike. If Lillard is serious about competing for a championship, he needs to force his way out of Portland sooner than later.
And what would be more satisfying than reviving the world-famous Knicks in the mecca of basketball?
Like Sportscasting on Facebook. Follow us on Twitter @sportscasting19.