NBA Trade Deadline: 4 Biggest Winners
The 2016 NBA trade deadline started off slower than we're used to seeing, but it finished with some big splashes. While multiple teams truly needed to trade in order to bolster their playoffs chances this season, many of those teams decided against making moves. The end result? They stood pat, while other teams decided to up their game and make moves that could help them out immediately. As a matter of fact, the four teams listed below all have a great chance of making the playoffs, and they bolstered those chances before the buzzer sounded.
4. Charlotte Hornets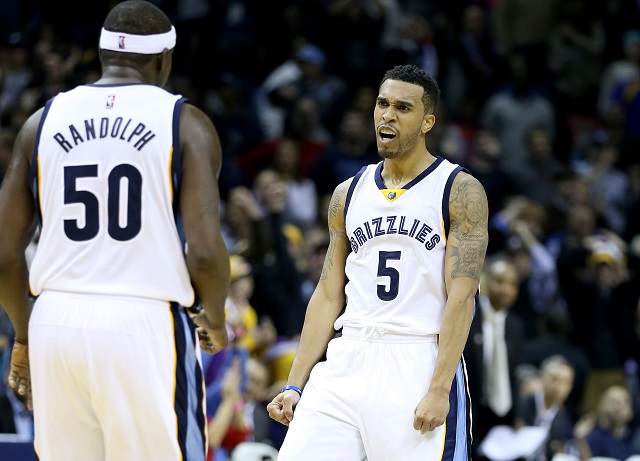 The Hornets' decision to make a move likely had to do with the fact that Michael Kidd-Gilchrist is out for the year after shoulder surgery. They brought in Courtney Lee to fill the void as part of a three-team deal. In return, the Hornets gave up P.J. Hairston, Brian Roberts, and two second-round picks. Basically, it's not a lot to give up for an outside shooter who will immediately step into their starting lineup. The Hornets badly need outside shooting right now from their two-guard, and Lee will be a nice addition to that role. With Al Jefferson healthy and ready to return, the Hornets look poised to make a push and get into the postseason this year.
3. Cleveland Cavaliers
There was a massive push for many NBA teams to land Channing Frye. In the end, it was the Cavaliers that landed the deal to bring Frye to town. It took a three-team trade for the deal to go down, but it featured the Magic originally getting Anderson Varejao and Jared Cunningham, as well as a second-round pick from Cleveland. Then, Varejao went to the Portland Trail Blazers for a conditional first-round pick from Cleveland.
That pick won't be used until 2018 at the earliest and is top-10 protected for two years, according to Ricky O'Donnell of SB Nation. While that was one of the more confusing trades to break down, it gives LeBron James and company a power forward who can step up and knock down shots, which is something the team badly needs at this point. It'll be interesting to see how he fits alongside of James, Kyrie Irving, and Kevin Love.
2. Detroit Pistons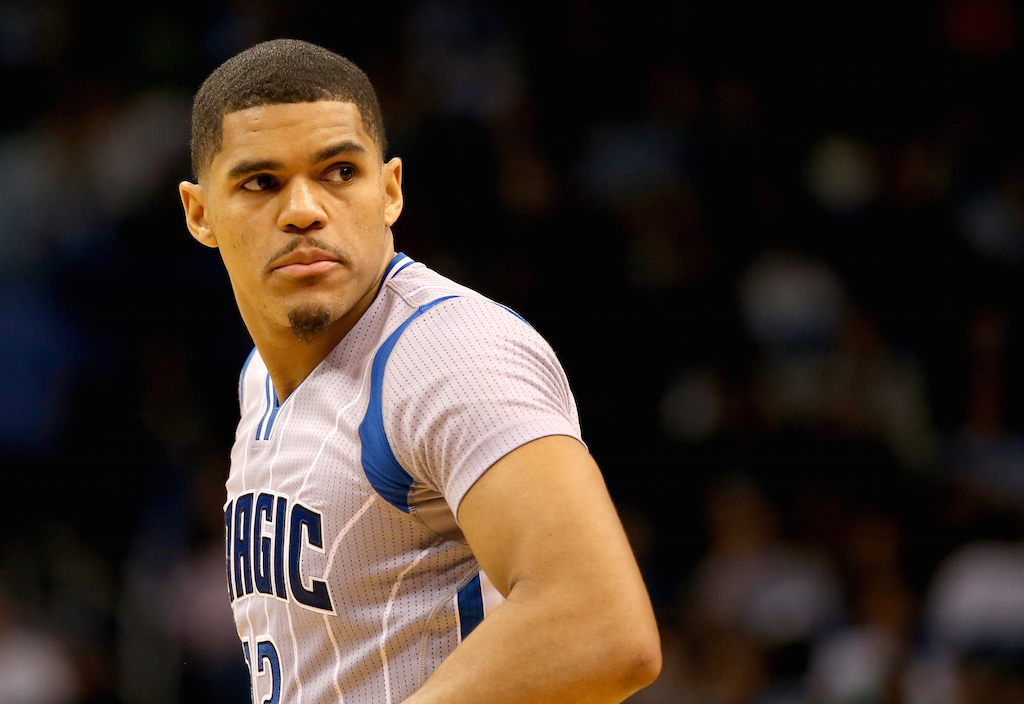 In one of the more interesting trades of the deadline, the Magic also decided to move Tobias Harris, who signed a four-year, $64 million deal this past offseason. Harris was a strong part of their young core, but they sent him to Detroit in return for Brandon Jennings and Ersan Ilyasova. Both Jennings and Ilyasova will be interesting players to watch in Orlando, but it's Harris who is the potential steal in this trade.
While Harris has been solid during his four-year stint in Orlando, his scoring numbers had decreased from last year to this year. He averaged 17.1 points and 6.3 rebounds per game last season, but is averaging just 13.7 points and seven rebounds per game this year. They aren't drastic drop-offs, and it's obvious that the upside of Harris was a great addition for the Pistons.
1. Washington Wizards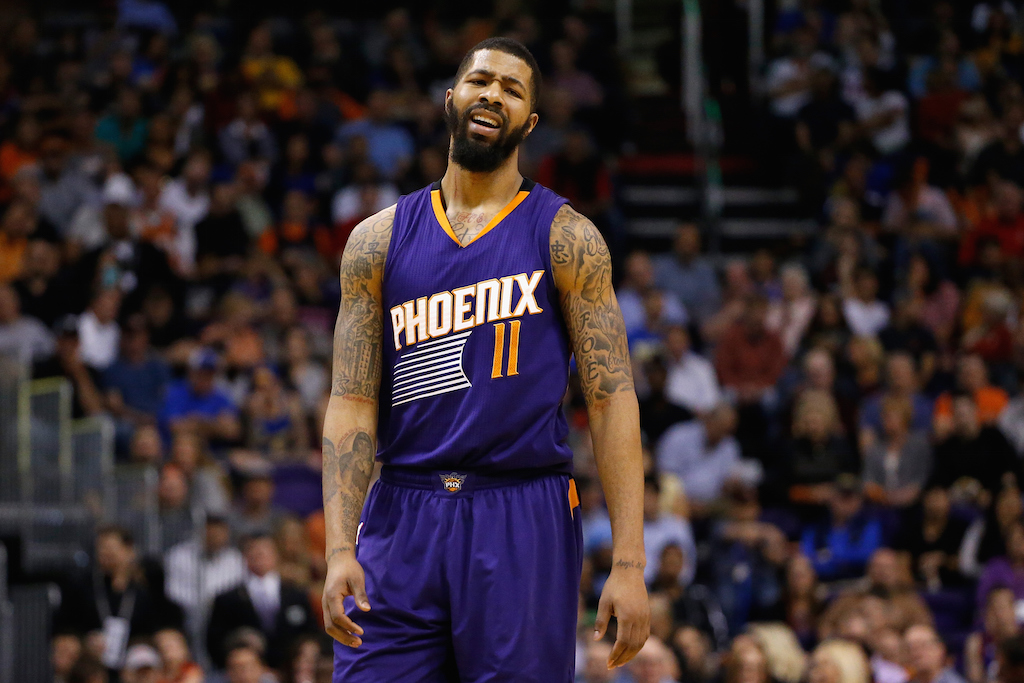 Our big winner of the trade deadline? The Wizards, who have been desperately searching for the right fit at power forward. While the combination of Nene Hilario, Dejuan Blair, and Kris Humphries provides some depth, none of the three were stepping up and filling in the void the way that the team would have liked. So, the Wizards made a move, and it was a pretty big one. They traded away Blair, Humphries, and a top-nine protected first-round pick for the Phoenix Suns' Markieff Morris, who was a solid piece for the Suns last year, averaging 15.3 points, 6.2 rebounds, and 2.3 assists.
Unfortunately, he fell out of favor this year and has averaged just 11.6 points, 5.2 rebounds, and 2.4 assists while playing almost seven fewer minutes per game. Just before the All-Star break though, Morris began to thrive for the Suns. Over a five-game span in February, he averaged 34.8 minutes, 20.6 points, 7.6 rebounds, and 4.6 assists. It's obvious that Morris has a ton of talent, and the Wizards finally get a big man to pair with Marcin Gortat inside, as well as another option for John Wall to dish the ball off to.
Statistics courtesy of ESPN.com.
Follow Jeff Smith on Twitter @JSM8ith