NBA Trade Deadline: 4 Players the Cleveland Cavaliers Should Consider Acquiring
The Cleveland Cavaliers have been a welcome surprise this season. Their young stars have propelled them into the top portion of the Eastern Conference and have proved they can compete with the best of the best in the NBA, becoming the first non-LeBron James team to do so in over 20 years.
But they do have a glaring hole they must address if they want to contend come postseason time. So, since the Cavs have already proven they are no longer looking to tank by trading for Rajon Rondo, we took a look at four players they should consider acquiring before the 2022 NBA Trade Deadline on Feb. 10.
Spoiler alert: This is very backcourt-heavy, as the Cavaliers already have an assortment of bigs, and Darius Garland has become the team's only scoring guard after the season-ending injuries to Ricky Rubio and Collin Sexton.
The following players listed also aren't placed here in order of importance, and it's unlikely that the Cavaliers can acquire all of them. This is just making a case for each star.
Ben Simmons, Philadelphia 76ers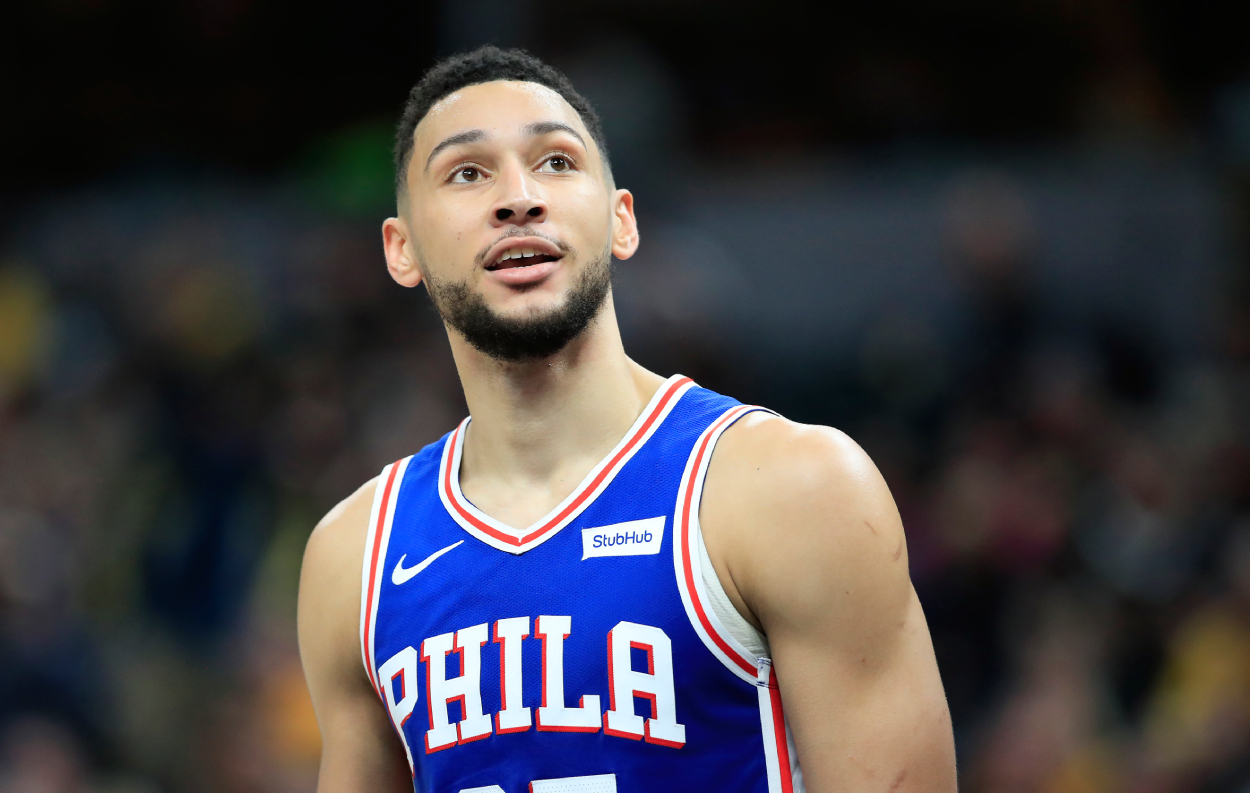 It's no secret that Ben Simmons wants out of Philadelphia, as he hasn't played a single second for the 76ers this season due to his desire to be traded from the team. The Cleveland Cavaliers have also reportedly had an interest in him, which means the possibility of this deal happening is actually somewhat serious.
Simmons would give the Cavs that backcourt scoring threat they need. Although he isn't much of a shooter, he can still be a high-volume scorer when he wants to, averaging 15.9 points for his career. Simmons would also fit nicely with the Cavs roster. His facilitating abilities would work perfectly in pick-and-roll opportunities with the team's star big men Jarrett Allen and Evan Mobley, and the 6-foot-11 guard would give them another high-level defender. Cleveland currently ranks third in the entire NBA with a 105.4 defensive rating.
Facing a team with four starters taller than 6-10 would also be terrifying for any of the Cavs' opponents.
Caris LeVert, Indiana Pacers
The Indiana Pacers are reportedly looking to sell some of their stars. So, if they move on from Caris LeVert before the trade deadline, he would be a great fit with the Cavs.
LeVert is averaging 17.8 points at shooting guard for the Pacers this year and just recorded 20.2 per game last season for them and the Brooklyn Nets. He has proven he can be a threat along the perimeter and even more so from mid-range, as over 45% of his shot attempts come from 3 to 16 feet.
The Cavs reportedly like LeVert, and the fact that he is from Ohio would help make him feel right at home in Cleveland.
Buddy Hield, Sacramento Kings
Cleveland is just a middle-of-the-pack 3-point shooting team, but Buddy Hield would help them go toe-to-toe with some of the top squads in the NBA.
Hield is a career 40.3% shooter from long range and is averaging close to 16.0 points per game this year, proving his ability to score along the perimeter. The guard even averaged as many as 20.7 points in 2018-19.
It's unclear whether Sacramento Kings are eager to move on from the Oklahoma product or not, but he was reportedly on his way to the Los Angeles Lakers this past offseason before LA chose to trade for Russell Westbrook instead. It wouldn't be surprising if Hield is one of the hottest names in the league a little closer to the NBA Trade Deadline.
Brandon Ingram, New Orleans Pelicans
OK, this one is more of a long shot, as the New Orleans Pelicans haven't shown any interest in dealing Brandon Ingram. But with the team starting 13-25 this season, who knows what could happen.
Ingram has proven he is one of the best scorers in the NBA, averaging over 22.0 points in each of the last three seasons. And he has also been a solid 3-point shooter in the past, making over 38% of his long-range shots last season and the year before.
However, the biggest issue with this move would be that the Duke product would likely have to play out of position for the Cavaliers. The Cavs start three big men in Lauri Markkanen, Evan Mobley, and Jarrett Allen, with Markkannen playing the three, and they have found quite a bit of success doing it. So, if the 6-foot-8 Ingram were to go to Cleveland, he would likely have play at the two-guard spot.
All in all, though, any of these moves would help the Cavaliers. They need one more scoring option in the backcourt, and each of the aforementioned players would help them in that department. The next question, though, would be how much they would have to give up. The Cavs have some assets they could move, but who knows how much teams plan to ask for in return.
No matter what happens within the next month or so, the Cleveland Cavaliers could be busy at the 2022 NBA Trade Deadline.
Stats courtesy of Basketball Reference