NBA Trade Deadline: 5 Teams That Need to Make a Move Now
The 2016 NBA trade deadline is nearly here. For a few teams who have hopes of getting to the NBA Finals this season, they're going to need to make one or two key additions. While teams like the Cleveland Cavaliers may be looking to actively trade, and others like the Golden State Warriors don't actually need to trade, the five teams below need to make crucial moves in order to get a real shot at contending this year.
1. Boston Celtics
The Celtics are right there — like truly, right there. They are currently No. 3 in the Eastern Conference with a strong 32-23 record, but they need a consistent inside presence to pair with their many talented backcourt players. The Celtics could very well wind up being one of the more interesting teams to watch when the playoffs roll around. However, unless they can find a big man to add to their current group, they won't be able to beat the likes of the Cavaliers or Toronto Raptors in a seven-game series. The good news for Boston fans? With a core of Isaiah Thomas, Avery Bradley, Evan Turner, and Marcus Smart, they have plenty of talented, young players who could be involved in trades in the near future.
2. Miami Heat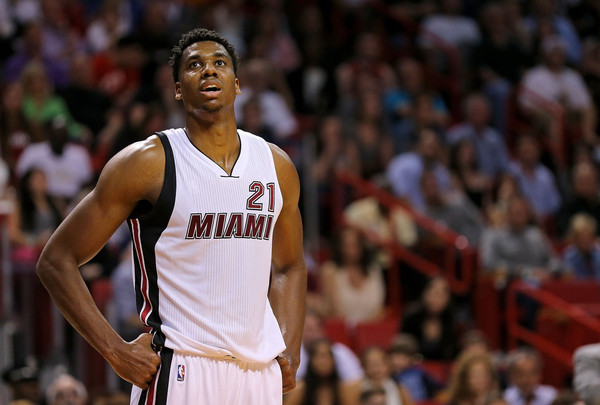 Whether they need to just move Hassan Whiteside, or try to find a playmaking point guard who would work well with Dwayne Wade, something needs to be done. Not only are the Heat just 29-24 right now, but as Adrian Wojnarowski of Yahoo Sports explains, Chris Bosh is in the process of figuring out how serious the blood-clotting fears are concerning his left calf. If Bosh is out for any extended time — potentially even the whole season — it will really hurt the Heat's chances of making a potential run this postseason. Without Bosh, who knows if this team can hold on to their current No. 5 seed in the East.
3. Memphis Grizzlies
While the Grizzlies don't seem poised to make any big moves at this point, the news of Marc Gasol's broken foot could seriously impact how this team does moving forward in the season. While they have played well enough to be 31-22 and No. 5 in the tough Western Conference, there are literally four teams breathing down their necks right now. All of those teams are within five games of them, meaning that we could see a massive shakeup at any point when looking at the bottom of the Western Conference playoff picture. It'd be interesting to see the Grizzlies make a big move, but even though they could use another big man, don't expect them to do much at the deadline.
4. Dallas Mavericks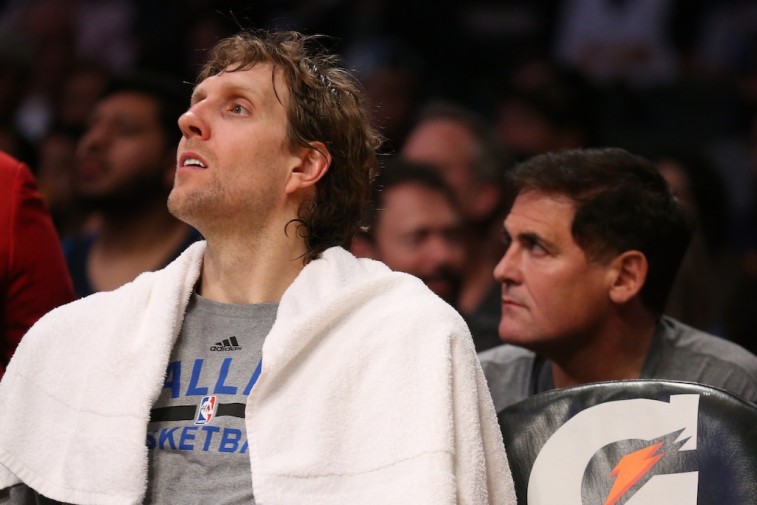 We have no idea whether or not the Mavericks believe some combination of Deron Williams, Devin Harris, and J.J. Barea is the answer at point guard, but it's probably not. While Williams still has talent, he hasn't been the same dominant offensive player since back in 2012 with the Brooklyn Nets, when he averaged 18.9 points and 7.7 assists. This season, he's averaged 14.1 points and 5.4 assists, numbers that obviously need to improve.
The Mavericks have some intriguing players to pair with Dirk Nowitzki, but this team isn't talented enough to do any playoff damage, at least not right now. If they could swing a trade for a point guard to pair up with Nowitzki, Chandler Parsons, Wesley Matthews and Zaza Pachulia, then they may have the NBA's attention. Until then, even with a 29-26 record, which has them at No. 6 in the West, they aren't the most dangerous team out there. Expect the Mavericks to make a move or two, but nothing earth-shattering.
5. Houston Rockets
Whether the Rockets just need to move Dwight Howard or find an option to pair alongside him, James Harden, and Trevor Ariza, something just isn't working. At the 2016 All-Star break, this team is 27-28 and currently on the outside of the playoff picture looking in. That's pretty shocking to think about considering the fact that both Howard and Harden are ridiculously talented players.
In order to improve this season, the best situation would be for the Rockets to move Howard and bring in a power forward who they can rely on, with a point guard who can get the ball to Harden and the rest of the team with open looks. If they choose not to move Howard, then simply adding another presence inside, or a point guard who can get Howard the ball more consistently and help Harden out a bit, would be great moves.
Statistics courtesy of ESPN.com.
Follow Jeff Smith on Twitter @JSM8ith