NBA Trade Deadline: The Defending Champion Milwaukee Bucks Face a Struggle Making Any Significant Moves
The Milwaukee Bucks didn't script their title defense this way. The NBA champions passed their halfway point with a Jan. 8 loss at Charlotte, leaving them at 26–16, fourth in the Eastern Conference. While they are only three games behind the East-leading Chicago Bulls, the Bucks have lost three of four games. The recent release of DeMarcus Cousins opened a roster spot in Milwaukee, but can general manager Jon Horst realistically make any moves to help the Bucks before the NBA trade deadline on Feb. 10?
The Los Angeles Lakers are this season's poster child for lack of roster flexibility with three enormous contracts and many minimum-salary players. But Milwaukee isn't far behind LA in terms of an unbalanced salary-cap sheet. Horst almost certainly wants to make a move — otherwise, there's no reason to cut Cousins, who was playing well — but there are limits on what he can do.
How the Milwaukee Bucks got here
The Milwaukee Bucks emerged from the third seed in the Eastern Conference Playoffs to win the NBA title last season. They lost P.J. Tucker, a key acquisition at the NBA trade deadline, from their championship lineup when the Miami Heat offered a two-year, $14 million deal.
Because of luxury tax implications, matching Miami's offer for Tucker would have cost Milwaukee $7 million in salary. But the actual monetary cost would have been more than four times that — $29 million — because of the tax implications, according to Yossi Gozlan of HoopsHype.
Winning in the NBA invariably forces teams to flirt with — or run right through — the luxury tax apron. This season, the Bucks are more than $20 million over the tax line. Their estimated tax bill is roughly $46.2 million. Consider that Giannis Antetokounmpo's supermax pays him $39.3 million, and you get some idea of the hefty price of title contention.
Like almost every team, Milwaukee has taken heavy losses due to coronavirus (COVID-19) health and safety protocols. Pat Connaughton leads the club with 39 games played but recently entered the protocols and has missed the last three games.
Additionally, center Brook Lopez has played only 28 minutes this season. He's been out since opening night with a back problem that required surgery. All-Star Khris Middleton missed time with a knee injury. In 42 games, Milwaukee has deployed 18 starting lineups, none for more than 16 games.
If continuity is part of winning, the Bucks haven't had much of it.
A meaningful NBA trade deadline could be challenging for the Bucks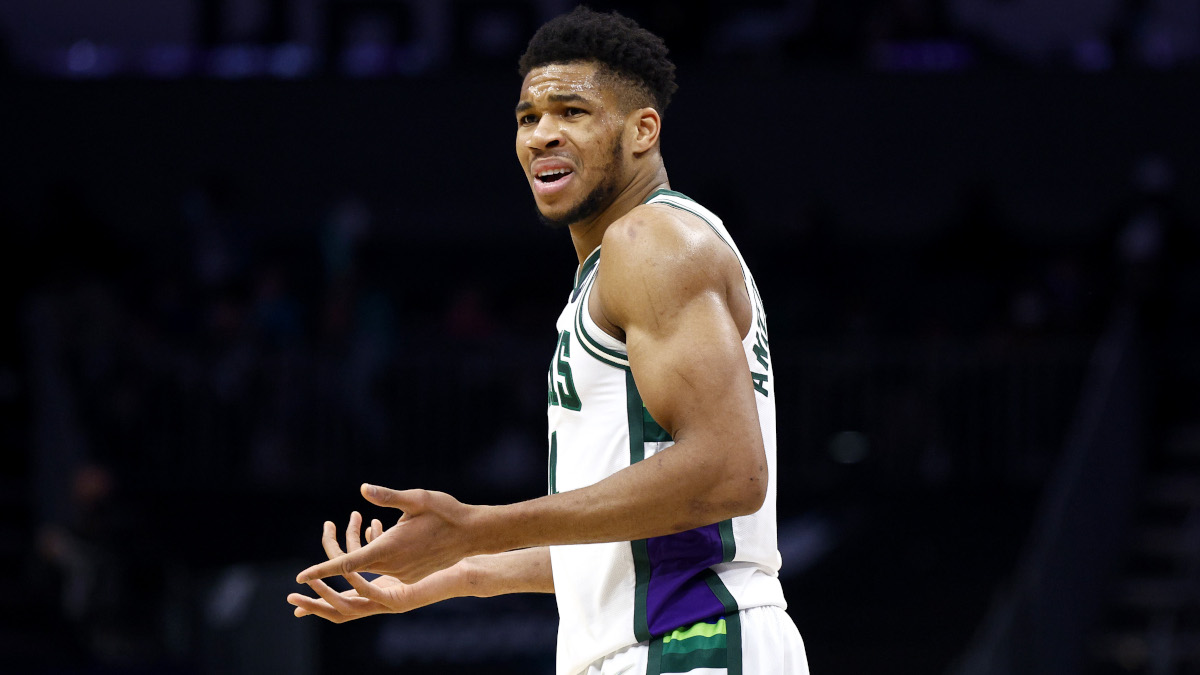 While not as extreme as the Lakers, the Milwaukee Bucks have a top-heavy payroll. That could hamper their ability to make a meaningful move at the NBA trade deadline, something that has been a staple for Horst over the last few seasons.
Last season, the Bucks picked up Tucker from the rebuilding Houston Rockets, sending two first-round picks along with rotation players D.J. Augustin and D.J. Wilson to get Tucker, Rodions Kurucs, and a pair of second-round choices. Tucker and Kurucs are no longer in Milwaukee.
Horst sat out the NBA trade deadline in 2020, a year after a three-team trade netted George Hill for the stretch run.
When a contender looks for a deal at the deadline, it wants the missing piece to push the team over the top. Tucker accomplished that for Milwaukee, even if he wasn't a star.
Finding a player to move the needle this season will be difficult. The Bucks have three big salaries in Antetokounmpo, Middleton ($35.5 million), and Jrue Holiday ($32.4 million). Perhaps their most tradeable contract belongs to Lopez. His $13.3 million deal could facilitate a significant move. But will another team want to take on the $13.9 million commitment for next season for a big man with a bad back? Not to mention one who will be 34 next season?
From there, Milwaukee has affordable contracts to facilitate a trade. But that could negatively impact depth if Horst packages two or three players to get one back. Those players include:
Connaughton ($5.3 million)
Donte DiVincenzo ($4.7 million and still not recovered from ankle surgery)
Bobby Portis ($4.3 million and a huge fan favorite)
Grayson Allen ($4.1 million)
Hill ($4 million)
From there are the minimum salaries owed to Thanasis Antetokounmpo (as close to untradable as any back of the rotation player in the NBA), Rodney Hood, Semi Ojeleye, Jordan Nwora, and Wesley Matthews.
Expectations may force the Milwaukee Bucks to make a move
The Milwaukee Bucks waived Cousins on Jan. 5. Horst told Adrian Wojnarowski of ESPN the decision had nothing to do with Cousins' play. Instead, it was the desire to open a roster spot before the Feb. 10 NBA trade deadline.
"At the end of the day, we made a strategic decision to have an open roster spot, but there's nothing that would prevent us from partnering with DeMarcus again down the road," Horst said. "He was so good for us, and hopefully, we helped him, too."
Cousins landed on his feet, at least temporarily. According to Marc Spears of The Undefeated, Cousins is heading to the Denver Nuggets to talk about a 10-day contract. Nuggets coach Mike Malone coached Cousins in Sacramento as well.
The Bucks won the title in 2021 despite coming from the No. 3 spot. The Atlanta Hawks helped by eliminating the top-seeded Philadelphia 76ers, giving Milwaukee a surprise homecourt advantage in the Eastern Conference Finals. The Bucks won Game 7 in the conference semifinals at Brooklyn to advance.
That came after Milwaukee fell short as the No. 1 seed two straight years (2019 and 2020).
The Milwaukee Bucks positioned themselves to make a splash at the deadline by opening a roster spot. But Horst will have to thread a small needle to find a difference-maker without demolishing his depth. As we've seen before, the wrong move at the NBA trade deadline can set a franchise back years.
Statistics courtesy of Basketball Reference. Contract information courtesy of Spotrac.
Like Sportscasting on Facebook. Follow us on Twitter @sportscasting19.