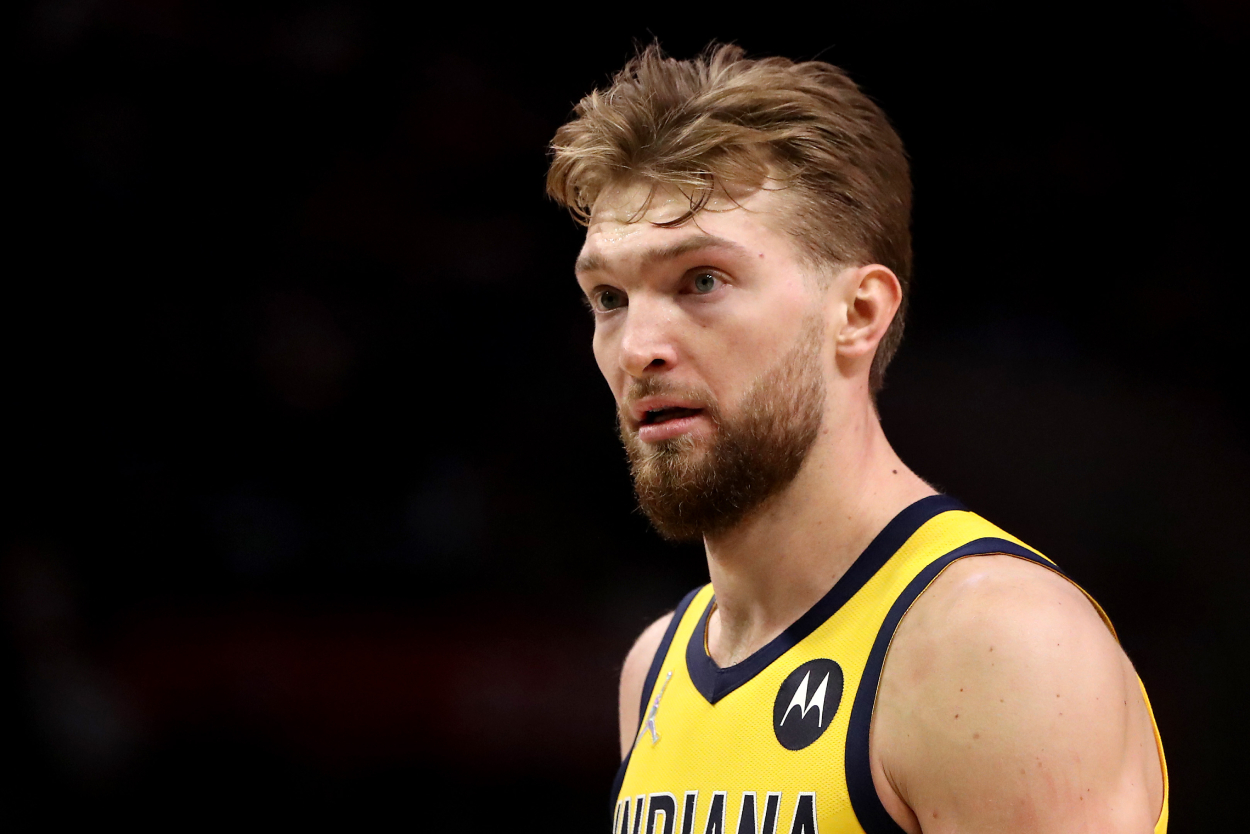 NBA Trade Deadline: Domantas Sabonis Could Be the X-Factor That Determines the Next NBA Champion
Indiana Pacers standout forward Domantas Sabonis could be the piece at the NBA Trade Deadline that determines the next NBA Champion.
When the Cleveland Cavaliers and the Indiana Pacers pulled off a deal that helped both sides on Sunday night — just four days before the NBA Trade Deadline — it opened a lot of eyes around the basketball world for a couple of reasons.
First, it was refreshing to see Cleveland — absolutely the NBA's feel-good team of the season — boldly going for it even though it likely never imagined itself here now. The Cavs are within striking distance of the top spot in the East, and with LeVert, they have the dynamic guard who can give them some straight-line driving production from the point.
Secondly, the Pacers unloading LeVert — and taking back Ricky Rubio's expiring contract and a couple of picks — signaled the likely start of a massive rebuild in Indiana. Could the departure of LeVert mean that Indiana is seriously willing to now part with big men Domantas Sabonis and Myles Turner before Thursday's NBA Trade Deadline?
Domantas Sabonis could be the piece that instantly makes a team a title contender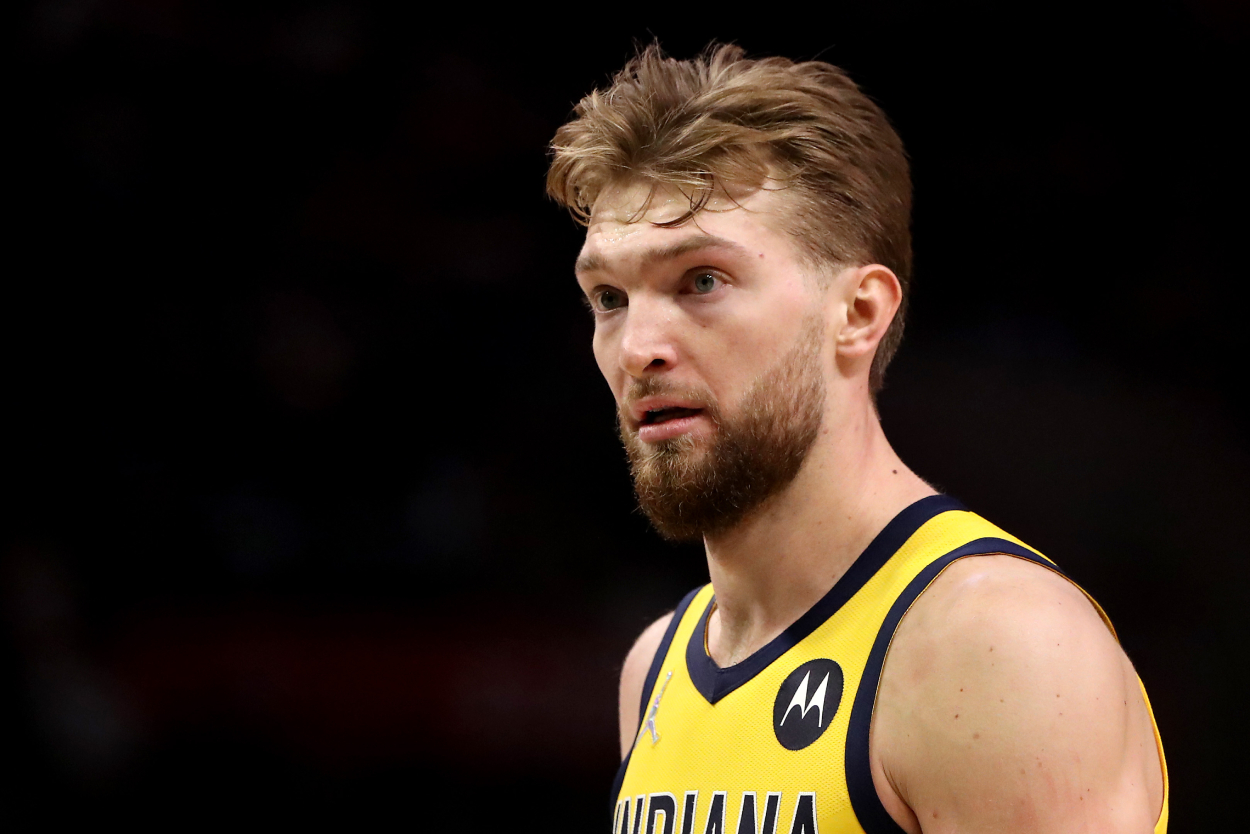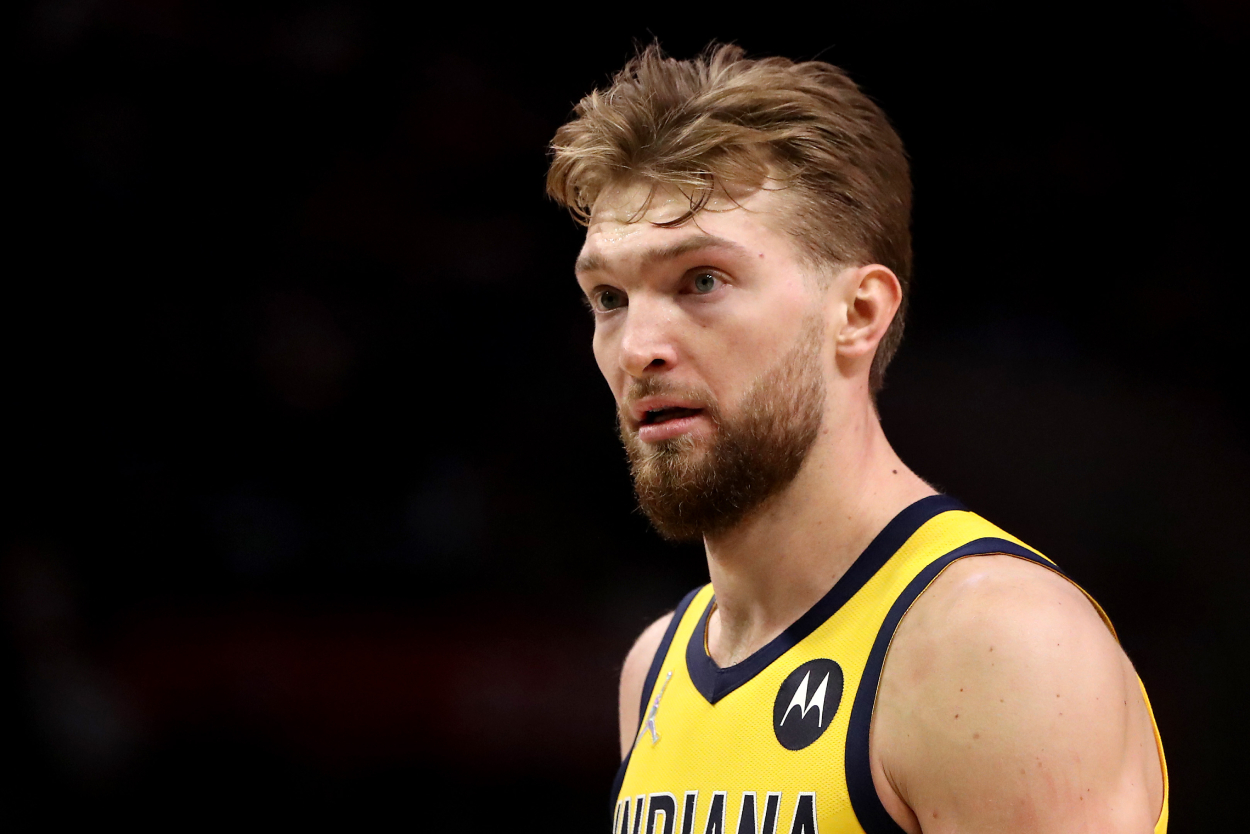 If Indiana truly is ready to start over and rebuild, trading away a superstar forward like Domantas Sabonis would likely give them the most young players and future draft picks in return. Undoubtedly, it will take that sort of package to pry away one of the NBA's most versatile and fundamentally sound big men.
In terms of production, Sabonis is a superstar-level player. He leads the Pacers in scoring (18.9 PPG) and rebounding (12.1 RPG) while also handing out 5.0 assists a night. In his sixth NBA season, the 6-foot-11, 240-pound Sabonis has 34 double-doubles and five triple-doubles.
Unlike in years prior, when Sabonis' production was usually enough to get Indiana to the playoffs, the team has tanked this season under new coach Rick Carlisle. Injuries, poor outside shooting, and a dismal record in close games have doomed the Pacers. Now, a total makeover could be in the works.
In terms of players that might move at the deadline, Sabonis would likely be the third-most coveted. Only Bradley Beal and Ben Simmons would likely have a more significant impact if acquired in a trade.
Indiana Pacers might wait until the offseason to rid themselves of center Myles Turner
If healthy, center Myles Turner could help fortify several frontlines around the NBA. He is leading the NBA in shot-blocking for a second straight season at 2.8 swats a game. However, Turner's health is of serious concern right now.
The 25-year-old Turner hasn't played since Jan. 14 after the team's medical staff determined he had a stress reaction in his left foot. It's been three weeks since that diagnosis, and there is no firm timetable as to whether or not the big man will play again this season.
Turner angrily announced his desires to be traded elsewhere to be more of a featured offensive player. That might be a little ambitious for a somewhat robotic player who has exhibited few reliable low-post moves or a consistent outside jumper. In 42 games, he's averaged 12.8 points while relying primarily on lobs and cutbacks for his offensive production.
Considering the long and troubling history of big men with feet problems, the Pacers will likely be hard-pressed to get even a decent first-round pick for Turner. The franchise might be better off waiting and dealing with the center in the summer so they aren't taking back pennies on the dollar in any potential deal.
Domantas Sabonis could be the X-factor that determines which team wins it all
There are two distinct categories in terms of power forwards likely available at the NBA Trade Deadline. The first class of power forwards would include Pascal Siakam, Domantas Sabonis, Jerami Grant, and John Collins. Rumblings now suggest the Raptors have changed their thinking about dealing Siakam and will hang onto him beyond Thursday. Rumors persisted when Toronto took Scottie Barnes at No. 4 in last summer's NBA Draft that Siakam could head elsewhere. That no longer seems likely to happen.
As for the second tier of power forwards, Marvin Bagley, Harrison Barnes, and Paul Millsap are available.
The Pacers need Phoenix, Miami, and Dallas to get into a bidding war to get the maximum haul for Sabonis. A Suns franchise that nearly captured the NBA crown would become favorites to win it all with Sabonis. Would Phoenix be willing to surrender Deandre Ayton, Cam Johnson or Mikal Bridges for Indiana's big man?
Indiana would likely jump at a deal if Miami included budding star Tyler Herro, but that's not likely. Center Bam Adebayo and Sabonis would give Miami a fearsome frontline with some added scoring punch. Dallas is in tremendous need of another scorer with Luka Doncic following injuries to Tim Hardaway Jr. and Kristaps Porzingis. However, a Jalen Brunson, Dorian Finney-Smith, and contractual filler package might not be enough to entice Indiana.
Like the Pacers-Cavs trade, a deal between Indiana and Phoenix would seemingly make the most sense for both sides. Indy could get young talent and picks, and the Suns would quickly become heavy favorites to win the NBA title in June.
Sabonis is that good and could have that massive of an impact on what team wins it all. As for the Pacers, the only winning they can do now is making sure they win any trade involving Sabonis.
Statistics are courtesy of ESPN.com.