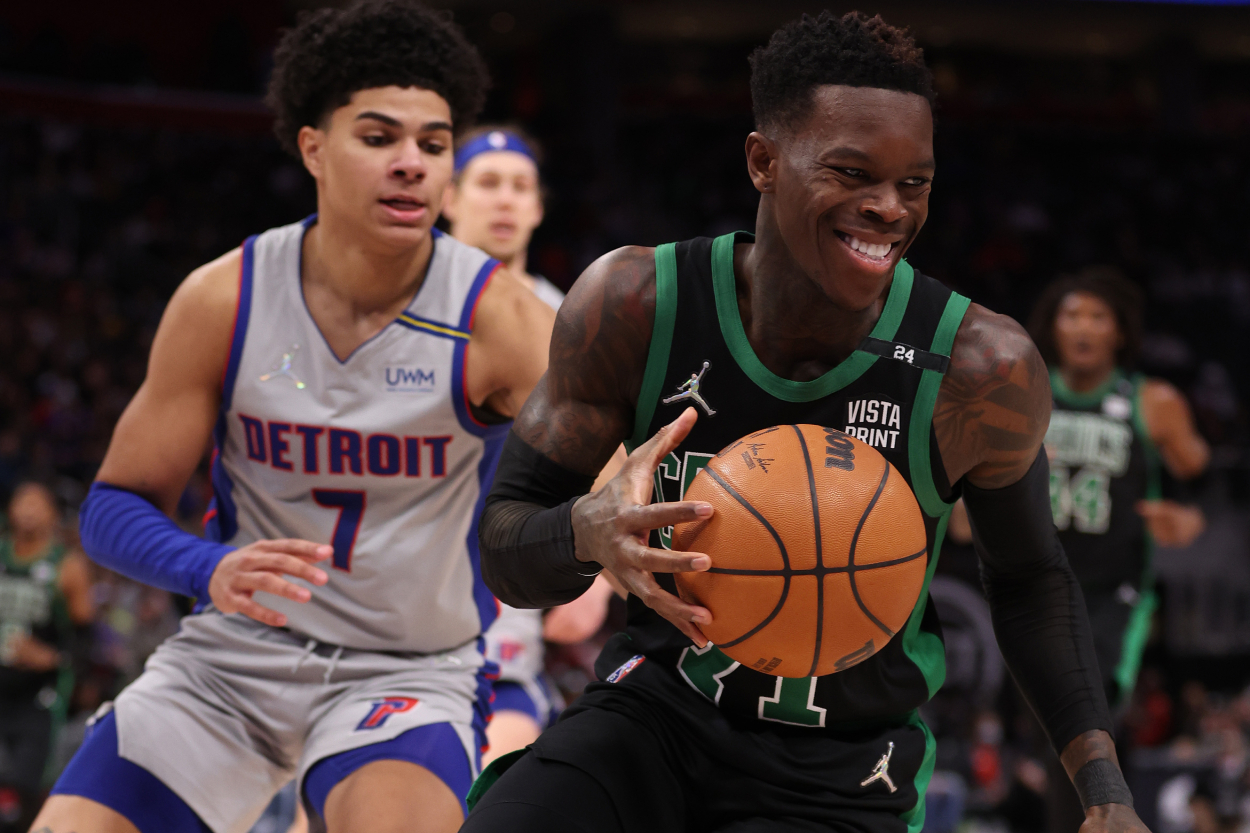 NBA Trade Deadline: Still Stung by Passing up $84 Million, Dennis Schroder's Solid Play Could Lead to Him Getting Dealt by Boston
After passing up an $84 million contract extension last year, Boston Celtics guard Dennis Schroder had to accept a deal for $5.9 million. Now, he might be playing his way out of Boston because he's playing so well.
ORLANDO, Fla. — Forgive Boston Celtics guard Dennis Schroder if he's not exactly ready to discuss all of the NBA Trade Deadline rumors floating around social media these days. Social media is often a very mean-spirited and unforgiving place — especially when you fumble away $84 million and are left scrambling for proverbial NBA crumbs.
Schroder became a national punchline when he horribly miscalculated his worth, declined a massive contract extension from the Los Angeles Lakers and then had to instead sign a one-year deal for $5.9 million with the Celtics. At the time of the contract extension offer, Schroder figured he would cash in for even greater riches following a long playoff run. Instead, the Lakers were thrashed early, Schroder played poorly in the postseason, and LA foolishly traded for Russell Westbrook.
Even though the Celtics got a downright steal in landing a scorer the quality of Schroder for their Tax-Payer Mid-Level Exception, they could be looking to move the guard before Thursday's NBA Trade Deadline. Trade rumors involving Schroder heated up in December following a report in The Athletic, and they brought back some nasty flashbacks for the German guard. 
"This summer, it couldn't have been any worse, I think," Schroder said, referring to the flogging he took over social media following his Lakers' contract fiasco. "Social media is one helluva thing with people just saying whatever. So, at the end of the day, I try not to pay attention."
Even though the Celtics are playing their best basketball, they might move Dennis Schroder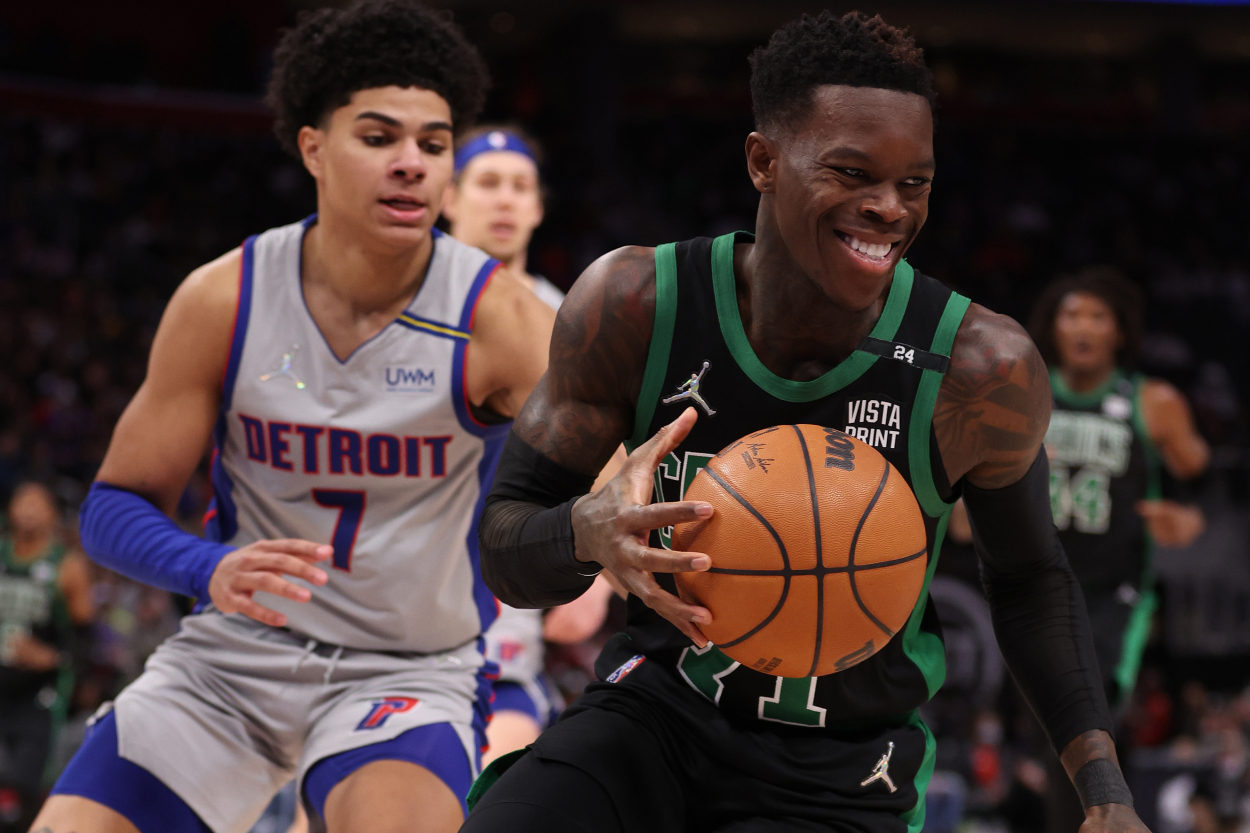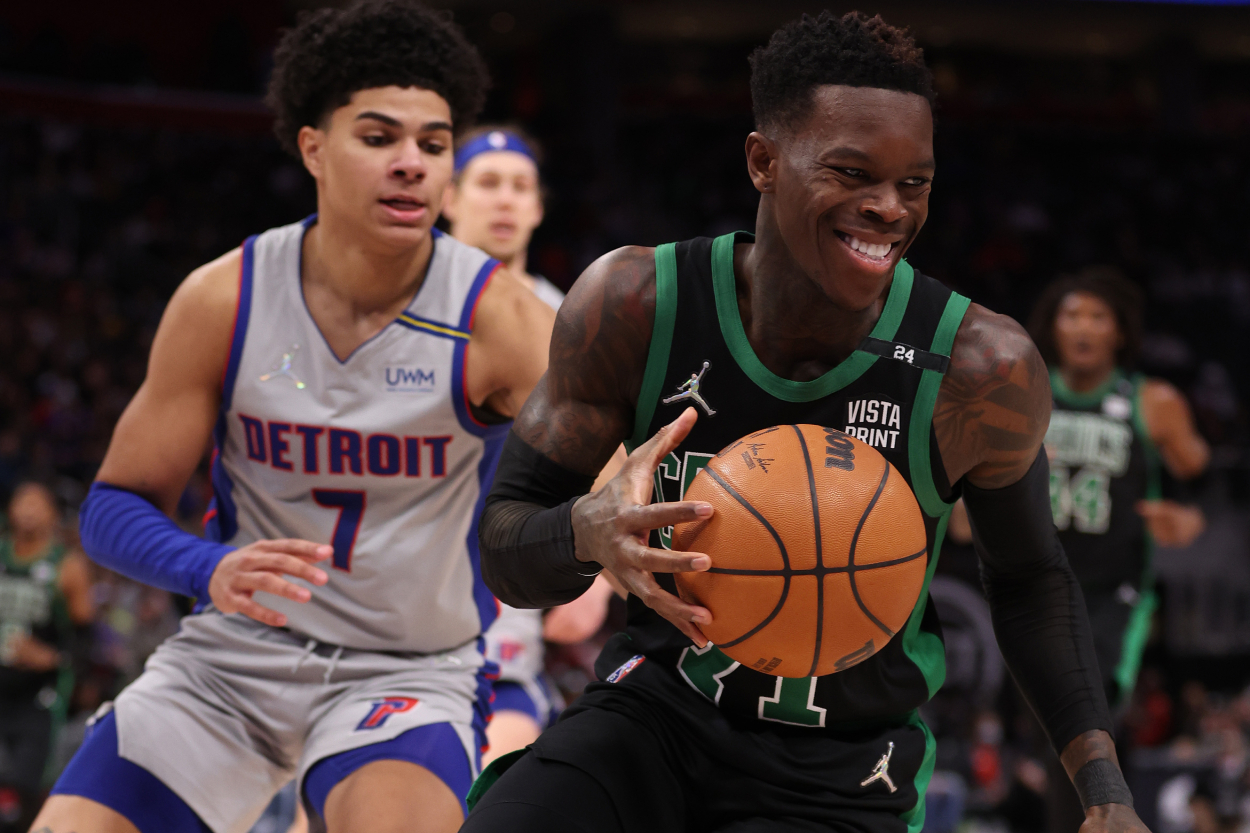 Finally healthy and whole, the Boston Celtics are playing their best basketball after months of adversity and finger-pointing. A season-best five-game winning streak has allowed them to surge into a tie for sixth place in the Eastern Conference.
So why would the Celtics tinker with their roster now? Because the future offers them little certainty with Schroder, who had 23 points and four three-pointers off the bench in Boston's win in Orlando on Sunday. 
The Celtics got just what they were hoping for upon signing Schroder, who is averaging 14.4 points, 4.4 assists, and 3.3 rebounds while splitting time as a point guard and a shooting guard. He filled in as starter while Jaylen Brown was out, and of late, he's helped to give some life to Boston's bench with his scoring punch.
Schroder has been solid and could play his way out of Boston by the NBA Trade Deadline
The irony of the situation is Schroder is likely playing so well he's playing his way out of Boston. Because the Celtics don't have the guard's "Bird Rights," they can only offer him a deal slightly more than $7 million. Schroder will almost certainly command much more and is likely to leave at the season's end. Hence, the trade rumors.
"I'm not an agent, but I know my contract is low," Schroder says. "So, at the end of the day, if you can get something out of that (in a potential trade) … . Like I say, I'm not an agent, but my agent is probably doing his job right now and talking to whoever he needs to talk to and figure it out."
Schroder is still trying to figure out what happened after losing out on $84 million
No one should shed any tears for the brash Dennis Schroder, who wrapped up a four-year, $70 million deal last season. Sure, he metaphorically turned his nose up at $84 million, but there are more paydays in his future with his ability to score points in bunches.
Even Schroder was able to poke fun at himself this past summer when he took to Instagram to fan social media's flames. Squatting between a matte black Rolls Royce and a sky-blue sports car, Schroder playfully had his head in his hands as he posted this message to fans: "I'm gonna do this ONE time! Insert your best 'fumbled the bag' joke here."
Schroder said it wouldn't be a shock to be on the move at the deadline — even though he's been a solid contributor for the Celtics. A high-usage guard who sometimes pounds the basketball as he looks for his own offense, he doesn't necessarily fit well alongside the duo of Jayson Tatum and Jaylen Brown. His fate ultimately rests in the hands of Brad Stevens, who will be going through his first trade deadline as team president after leaving the sidelines as head coach. It remains to be seen if Stevens is as calculating at the NBA Trade Deadline as his predecessor, Danny Ainge, was while running the Celtics for years.  
Two potential suitors — Cleveland and the LA Clippers — are likely off the board after acquiring guard help in recent days. Rumors continue to circulate that Chicago and Milwaukee are vying for Schroder. it certainly wouldn't be a good look for the Celtics to aid one of the teams they are trying to beat out for the Eastern Conference crown. As for Schroder, he said he is no stranger to the frenzy of rumors that circulate this time of year.
"I've been hearing this for eight years now, or nine years, sorry. This is my ninth year," Schroder said. "Whatever happens, it happens. 
"It's probably a good sign that there's a lot of people (possibly trading for him) because of my contract," Schroder added. "But it is what it is, and it's a business. I like the guys and the (Celtics) organization. So, at the end of the day, when I go somewhere else, that's how the business goes. I love the guys here (in Boston), and if I'm staying here, that will be better."
Statistics are courtesy of ESPN.com.