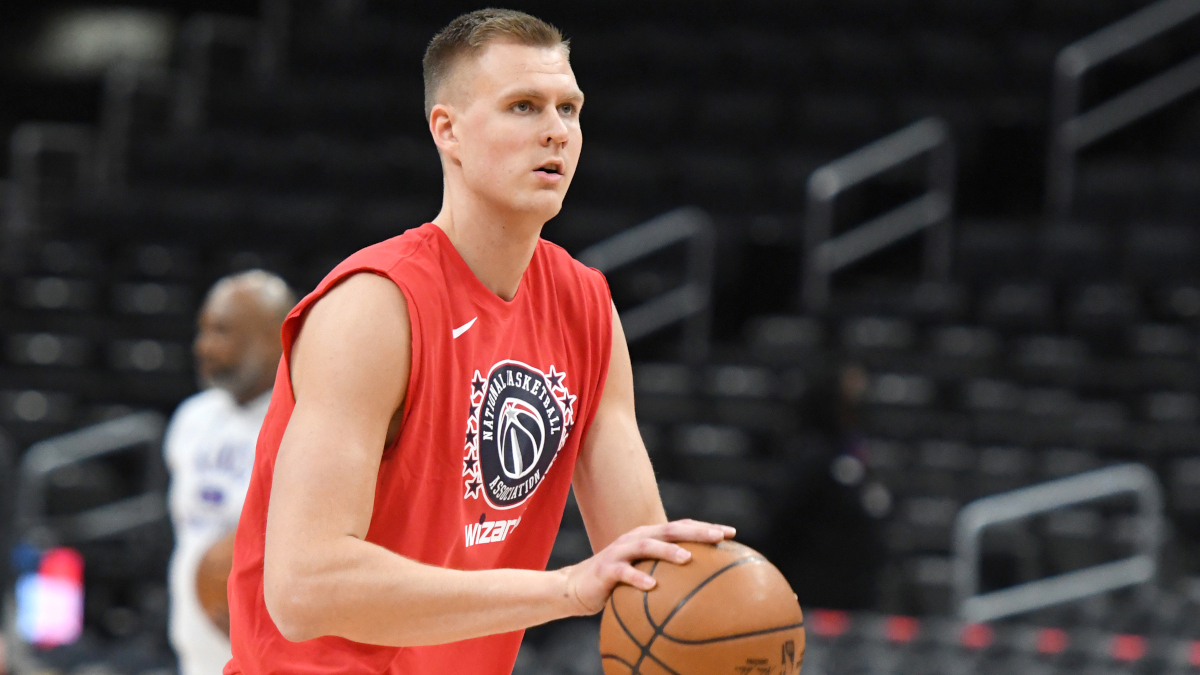 NBA Trade Deadline: Kristaps Porziņģis Can No Longer Be Called a Legitimate Superstar
From rising superstar to salary dump, it's been a long ride down for Kristaps Porziņģis from the bright lights of New York to the harsh reality of the Washington Wizards.
New York Knicks fans booed when Phil Jackson used the fourth pick in the 2015 NBA Draft to take Latvian forward Kristaps Porziņģis. But for one of the few times during his brief and turbulent tenure running the Knicks, Jackson was somewhat vindicated when Porziņģis showed potential as a rookie, played well in his second season, and had a star breakout in 2017. His star among NBA players was on the rise.
But shortly after being selected for his first NBA All-Star game, Porziņģis' career took a turn for the worse on Feb. 6, 2018. A torn left ACL sidelined him for the rest of the season and the following one. Before he returned, there was off-court controversy and a trade to the Dallas Mavericks.
Dallas pulled the ripcord on the Porziņģis-Luka Dončić experience at the trade deadline, surrendering a protected second-round draft pick to foist the big man's max contract on the Washington Wizards for two deals they wanted out of DC as soon as possible.
The conclusion from the trade is simple: Porziņģis isn't a superstar anymore. The real question is whether he ever was.
Kristaps Porziņģis and Dončić were a match made somewhere
Kristaps Porziņģis was still recovering from reconstructive knee surgery when the Knicks traded him in late January 2019 to the Mavericks in a seven-player deal. There were off-court rumors surrounding the All-Star, rumors that turned into a police investigation a couple of months later.
According to Sopan Deb of The New York Times, there were no charges.
In July 2019, Dallas owner Mark Cuban made his new acquisition Richziņģis, signing the Unicorn to a max five-year, $158.3 million contract. But the star pairing with Dončić never quite came together.
Part of the problem was that Zinger was seldom healthy. He missed 18 games in 2019–20, 29 last season, and 21 of the 55 games he was with Dallas this year. As the Brooklyn Nets learned with their ill-fated superstar trio, it isn't easy to build chemistry without playing together.
As a stretch big, Porziņģis isn't very stretchy this season, hitting just 28.3% (a career-low) on 5.1 three-point attempts per game. Worse, his defensive rebounding rate dipped every year he was in Dallas. And the stars never aligned. He and Dončić were seldom on the same page offensively.
When a couple of teams expressed interest in the 26-year-old former All-Star, the Mavericks jumped.
The Mavericks traded one bad max deal for two smaller ones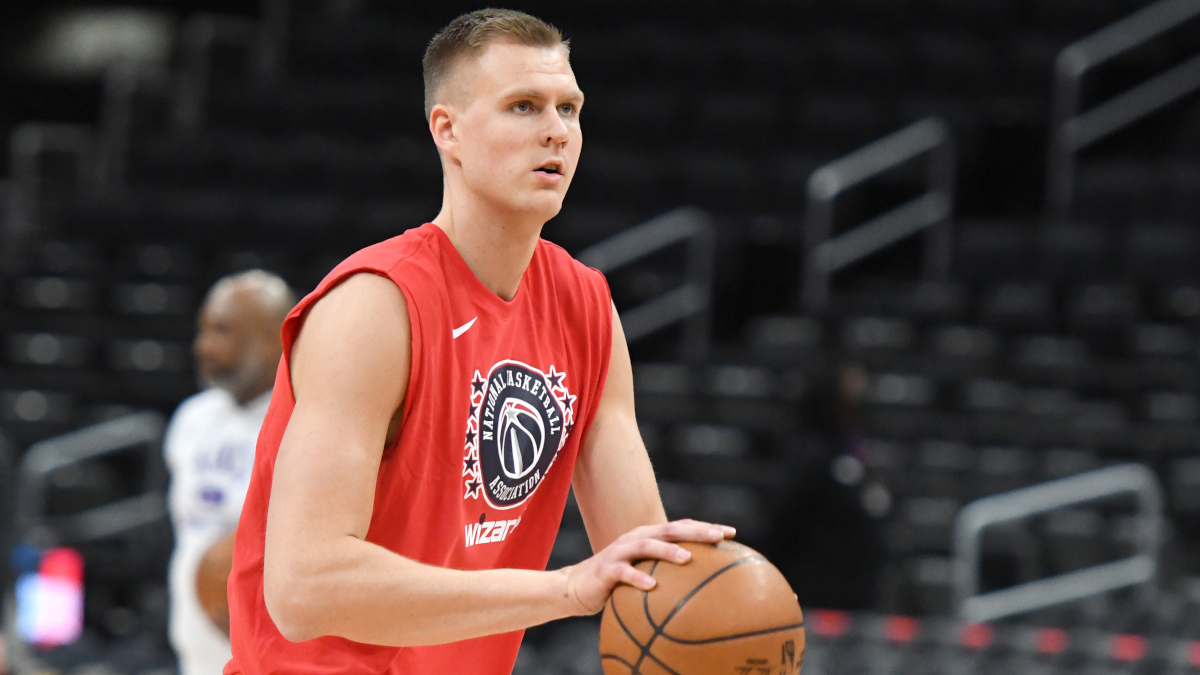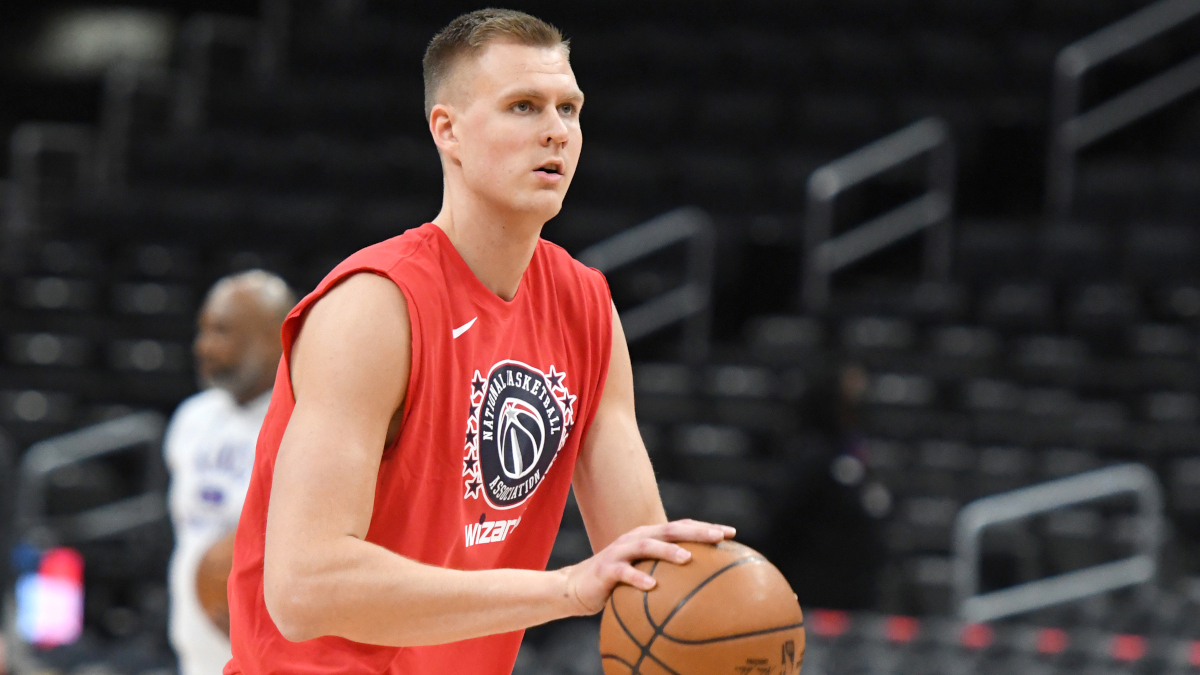 Marc Stein reported on Substack that the Mavericks had two potential suitors for Kristaps Porziņģis. One, the Toronto Raptors, went a different direction.
That left the Wizards.
The cost to get Porziņģis out of Big D was the Mavericks' 2022 second-round pick. It has top-45 protection, and the obligation disappears if the pick doesn't convey this year. That's not an extraordinarily high price for a sweetener to move off a hard-to-move contract.
To offload the remaining two years and $69.8 million on KP6's deal, which includes a $36.0 million player option for 2023–24, Dallas acquired the underperforming Spencer Dinwiddie and the really underperforming Dāvis Bertāns. The Wizards determined they had overpaid both role players. Now they get a chance to try and rehabilitate a former star.
As is often the case in a potential transaction with only one taker, the Mavericks jumped at the opportunity to turn one giant contract into two smaller ones.
Even without Kristaps Porziņģis, the Mavericks face salary cap challenges
The walls of free-agency reality were closing around the Mavericks. Jalen Brunson has been their second-best player, and according to Eric Pincus of Bleacher Report, he wants $80 million over four years when he hits the open market.
Shortly after offloading Kristaps Porziņģis, Dallas extended forward Dorian Finney-Smith, according to Adrian Wojnarowski of ESPN via Twitter. That deal is four years and $55.6 million and has a $15.4 million player option for 2025–26.
Washington acquired Dinwiddie in a sign-and-trade from the Nets last summer. The veteran guard signed a three-year, $45.1 million deal and reportedly alienated the locker room early in his DC tenure. He's owed $18 million next season and $18.9 million in 2023–24, with $10 million of the final year guaranteed.
Meanwhile, Bertāns fell out of the Wizards' rotation after his shooting touch abandoned him. Teams quickly lose patience when you're a one-trick pony, and that one trick isn't working. However, he does get a historical footnote; this is the first Latvian-for-Latvian trade in NBA history.
In November 2020, the Wizards re-signed Bertāns to a five-year, $69 million contract that includes a $16 million player option in 2024–25. When the Latvian Laser's long-range shooting cratered to 31.9% this season, it rendered him unplayable. Since he doesn't pass, rebound, or defend much, Bertāns' value is nil if the shot's not falling.
Perhaps if Kristaps Porziņģis' breakout half-season occurred in a market other than New York, the media might have waited before slapping the superstar label on the kid. But after having his salary unceremoniously dumped for two slightly less-awful contracts, that label is officially gone. At least for now.
Statistics courtesy of Basketball Reference. Contract information courtesy of Spotrac.