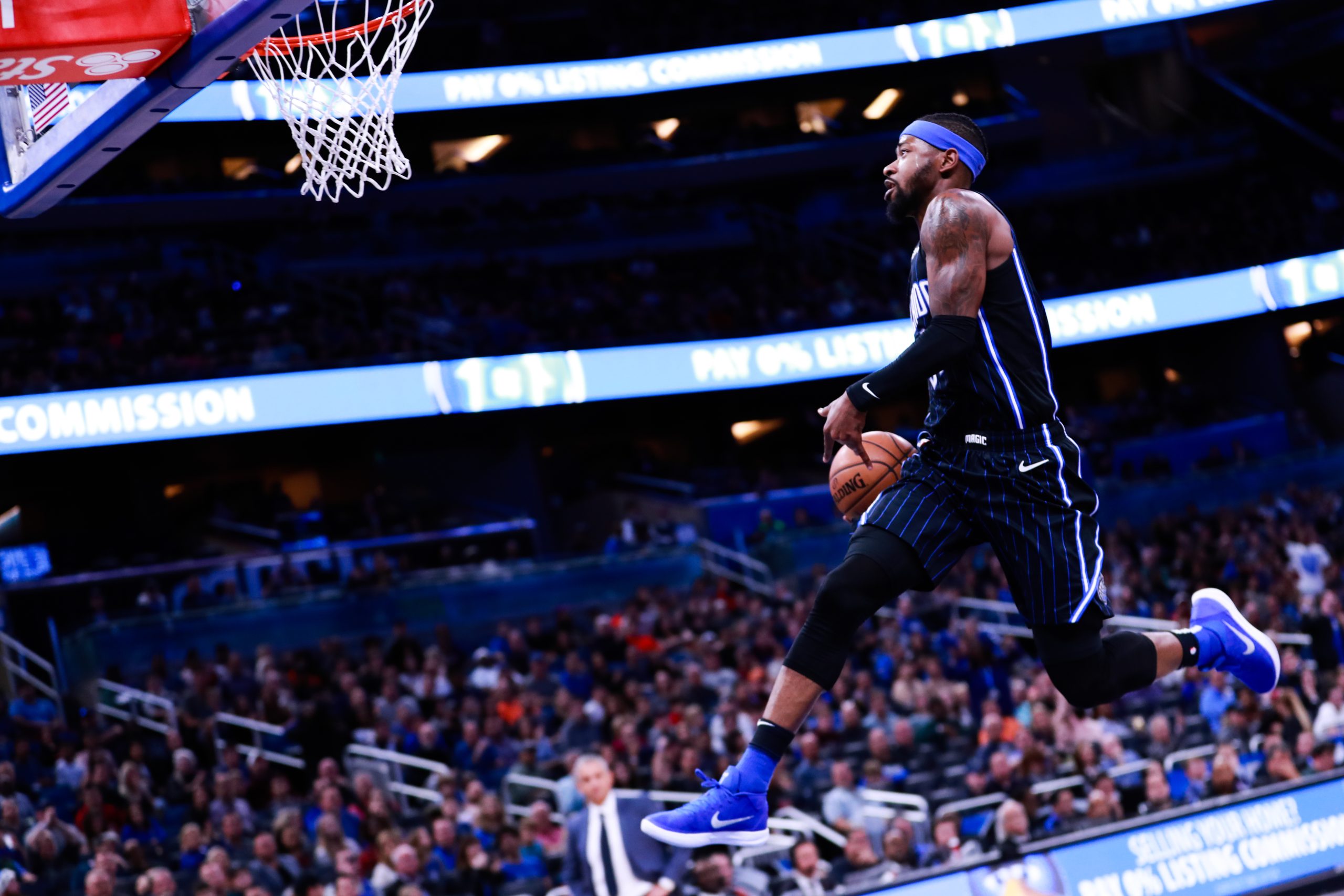 NBA Trade Deadline: The Orlando Magic Should Flip Terrence Ross or Gary Harris To Speed up Their Rebuild
The Orlando Magic have decisions to make with veteran guards Terrence Ross and Gary Harris before the NBA Trade Deadline. If they could get a first-round pick for either guard, they would be wise to move them.
The NBA executive — who I have known for nearly two decades from my 24 years of covering the league — approached with a smile and handshake. Then, there was an ask. There's always an ask.
"So, who do you like better? Terrence Ross or Gary Harris?" asked the GM, who needed anonymity in the days leading up to the NBA Trade Deadline, referring to the two Orlando Magic veteran guards. "If you were trading for one or the other, which one you want on your team?'"
The scenario I just painted often happens in the NBA, with various media types and team personnel who have developed trusting relationships over the years. In the final days before the NBA Trade Deadline, no morsel of information is insignificant, and personnel leaders are hungry for any information they can get their hands on.
"If it was me in your position," I said to the executive clearly in need of a veteran presence and some outside shooting, "I'd rather have Terrence Ross."
The Magic have decisions to make about their veterans before the NBA Trade Deadline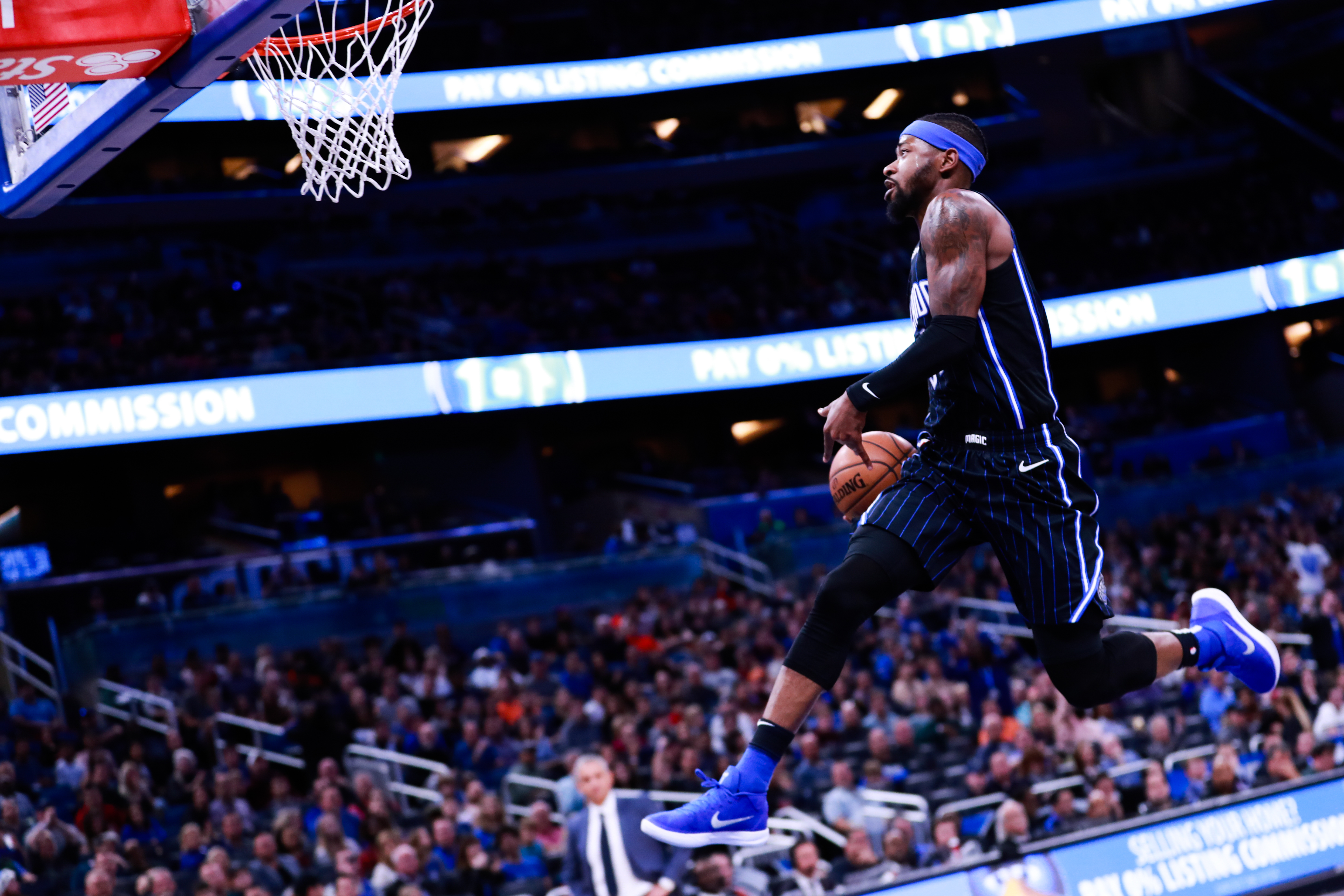 Orlando is in full-blown rebuilding mode again, just as it was late last season when it jettisoned veterans Nikola Vucevic, Evan Fournier, and Aaron Gordon. The Magic made good headway in re-tooling their roster by plucking promising rookies Jalen Suggs and Franz Wagner from last summer's NBA Draft. Teammates have taken to calling Wagner "Franz-chise" after the way he's led all NBA rookies in scoring. As for Suggs, the No. 5 pick bounced back from a slow start and a thumb injury and recently showed himself as an elite defender in smothering fellow rookie Cade Cunningham.
Soon, more youngsters will be joining a Magic roster that featured the youngest Opening Night lineup in league history. Markelle Fultz, who recently saw the one-year anniversary of his devastating knee injury pass, could soon return. Not long after, defensive ace Jonathan Isaac could play for the first time since the summer of 2020 after similarly shredding his knee.
That glut of wing players will likely force the Magic to provide an answer to the question being asked recently by the GM along press row. Terrence Ross or Gary Harris?
In Terrence Ross and Gary Harris, the Magic have two very valuable trade chips
Terrence Ross planted some real roots in Orlando and has had some of his best NBA seasons while playing for the Magic. He helped the Magic end a seven-year drought of not making the playoffs by averaging a then-career-best 15.1 points in 2018-19. Nicknamed "The Human Torch" because of his ability to heat up in a hurry, Ross became the first player in NBA history to hit at least 200 3-pointers (217) while not starting a game. 
He followed that effort with another 177 3-pointers in 2019-20 and a career-best 15.6-point scoring average in 2020-21. But when three of his closest teammates left via trades, Ross was left on a roster of youngsters and smack-dab in rebuilding. 
He poured in a season-best 33 points in Boston on Jan. 2, and he had 32 on Jan. 9 — both Magic losses. In the game against Washington, Ross conjured memories of his spectacular 51-point night from 2014 when he scored 20 consecutive points during a stretch of the second half. That tied him with Naismith Basketball Hall of Famer Tracy McGrady in Magic history.
As for Harris, he came to Orlando as its rebuild was starting. He was dealt from Denver, along with R.J. Hampton, to the Magic last spring in exchange for Gordon. 
On Wednesday, the 27-year-old Harris had one of his finest games in a Magic uniform in his native Indiana. Harris made six of 11 three-pointers and scored 22 points as the Magic rallied from 17 points down to beat the Pacers. Following a slow start to the season, Harris has come on in December (15.5 PPG, 43.9% from three-point range) and January (13.7 PPG, 39.3% from three-point range). 
Orlando should flip a guard for draft capital, especially if they can get a first-round pick
Owners of one of the NBA's worst records despite a recent stretch where they have won four of the last seven games, the Magic are guaranteed of having one of the top picks in the spring NBA Draft. But if they could pick twice in the top 10 — as they did last summer — it could potentially speed up their rebuild. 
Last spring, when the Magic traded two-time All-Star Nikola Vucevic to Chicago, they landed starter Wendell Carter Jr. and a first-round pick in return. That pick ultimately became Franz Wagner, a candidate for the NBA's Rookie of the Year award.
Undoubtedly, the Magic would love to have as many first-round picks as possible to aid in their rebuild. If Ross or Harris could land them a second first-round pick, they would be wise to jump at that trade before the Feb. 20 NBA Trade Deadline. Even if they could turn veteran big man Robin Lopez into a second-round pick, the Magic should strongly consider that move as well.
The Magic are a team in desperate need of better outside shooting and veteran leadership, but Ross and Harris have more value to them now with what they could provide Orlando in a trade.
Contenders such as Memphis, Cleveland, Dallas, Philadelphia, and the Los Angeles Lakers could use another veteran outside shooter off their benches. Harris is younger and has had the better season, but Ross would be my pick as the better asset for other teams to acquire in a trade. He's much more explosive in terms of racking up points in bunches, creating his own shot, and finishing with force at the rim.
If Ross can get the Magic another first-round pick to aid in their recovery, they would be wise to make that deal before the NBA Trade Deadline. 
Statistics are courtesy of ESPN.com.