NBA Trade Deadline: Teams Hoping for a $13 Million Windfall at the Deadline Will Shape a Lot of Outcomes
When the Portland Trail Blazers traded Norman Powell and Robert Covington to the Los Angeles Clippers, many analysts reacted this way: "What in the sam hill is Portland doin'????" However, by moving Powell and Covington for Eric Bledsoe, Justise Winslow, and Keon Johnson, Blazers interim general manager Joe Cronin accomplished something significant. Portland is no longer in the luxury tax.
NBA teams are on pace to nearly double the old record for total luxury tax payments. Last season, seven taxpayers combined for $264.1 million in levies, which broke the old mark of $157 million set by five teams in 2018-19. With the Feb. 10 NBA trade deadline approaching, teams on the cusp of escaping the tax have more incentive than ever to do so.
So while Portland's trade might not have made a lot of basketball sense, the Trail Blazers stand to gain a significant number of dollars as a result.
What's the benefit of not crossing the luxury tax line?
Since the NBA instituted a progressive luxury tax as part of the 2011 collective bargaining agreement, 53 teams crossed the line. Seven teams are the taxpayers' record, which happened in 2011–12, 2015–16, and last season.
Here are the teams that have been taxpayers, with how many times they've paid and what seasons:
Los Angeles Clippers, 5 (2013–14 through 2016–17, and 2020–21)
Oklahoma City Thunder, 5 (2014–15 and 2015–16, 2017–18 through 2019–20)
Brooklyn Nets, 4 (2012–13 through 2014–15, and 2020–21)
Cleveland Cavaliers, 4 (2014–15 through 2017–18)
Golden State Warriors, 4 (2015–16, 2017–18 and 2018–19, 2020–21)
Los Angeles Lakers, 4 (2011–12 through 2013–14, and 2020–21)
Miami Heat, 4 (2011–12 through 2013–14, and 2019–20)
Boston Celtics, 3 (2011–12 and 2012–13, 2018–19)
New York Knicks, 3 (2012–13 through 2014–15)
Chicago Bulls, 2 (2011–12 and 2012–13)
Portland Trail Blazers, 2 (2018–19 and 2019–20)
San Antonio Spurs, 2 (2011–12 and 2015–16)
Washington Wizards, 2 (2015–16 and 2017–18)
Atlanta Hawks, 1 (2011–12)
Dallas Mavericks, 1 (2011–12)
Houston Rockets, 1 (2015–16)
Memphis Grizzlies, 1 (2013–14)
Milwaukee Bucks, 1 (2020–21)
Minnesota Timberwolves, 1 (2019–20)
Philadelphia 76ers, 1 (2020–21)
Toronto Raptors, 1 (2018–19)
Utah Jazz, 1 (2020–21)
But the teams that aren't taxpayers may receive a share of the tax revenue. With eight teams projected to owe $526.2 million this season, the 22 non-paying clubs can expect roughly $13 million. That is according to Sean Deveney of Forbes.
The figure represents a great incentive to get the payroll below the tax line.
One other team is close to avoiding the luxury tax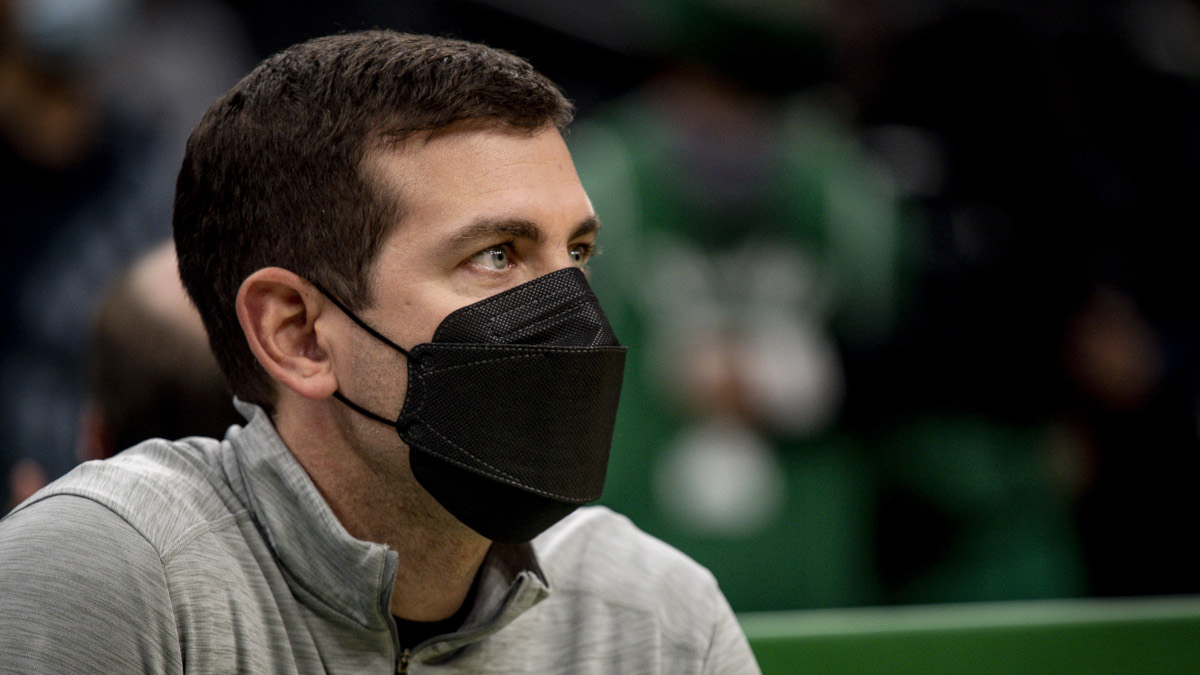 Portland's latest machinations pulled the Blazers more than $900,000 below the luxury tax threshold. Another team many analysts might expect to be a buyer at the deadline may take the same route.
The Celtics entered play on Feb. 5 with a 29–25 record, eighth in the Eastern Conference, and just a game behind the sixth-place Nets. But Boston is also only $2.8 million over the luxury tax line. Many expect president of basketball operations Brad Stevens to put a premium on shedding the necessary payroll to avoid a tax bill.
"No, they're pretty well set in how this team is being viewed," an Eastern Conference executive told Devaney. "Brad Stevens, that front office, they know what they are, and that is top five or six in the East, at best, maybe you win a playoff round, maybe you can get to the second round.
"But that is the ceiling. If they're going to build around Jaylen Brown and (Jayson) Tatum, they're going to need another major piece. They have the assets, and that piece will be out there for them, but not in the next 10 days. For now, it is, cut salary, save money, get that tax check."
Philadelphia is $6.3 million over the line. But with Joel Embiid playing at an MVP level, the 76ers are all but sure to go for broke this season to capture the franchise's first NBA championship since 1983.
No other team is within $14.9 million of the threshold. Three clubs appear poised to pay nine-figure tax bills. Last season marked the first time a team crossed that barrier when the Warriors paid $117.1 million, and Brooklyn wrote a $101.9 million check.
Who will pay what this season?
Of the eight projected taxpaying teams, Golden State leads the list. Because this is the third time the Warriors have crossed the tax line in four seasons, they are in the repeater tax. The higher levy means that $39.3 million over the line will cost them a record $170.3 million.
The Clippers aren't repeaters and face a bill of $112.9 million for being $35.8 million over the threshold. That illustrates the punitive nature of the repeater penalty.
Other projected taxpayers include:
Brooklyn: $110.4 million
Milwaukee: $46.5 million
Lakers: $43.7 million
Utah: $28.4 million
Philadelphia: $9.8 million
Boston: $4.2 million
So the difference for the Celtics is between paying $4.2 million or receiving roughly $13 million. A $17.2 million differential isn't something to dismiss lightly.
Several teams are over the salary cap and within $3 million of the tax line. That could play a role in their activity at the trade deadline. Those tap-dancing near the threshold include:
Toronto ($269,000 under)
Miami ($347,000)
Minnesota ($873,000)
Portland ($906,000)
Denver ($979,000)
Indiana Pacers ($1.4 million)
Washington ($1.7 million)
Atlanta ($2.4 million)
Chicago (just shy of $3 million)
Keep these figures in mind as you put your trade machines to work over the next several days. They will undoubtedly play a role in what moves happen — or don't — before 3 p.m. Eastern on Feb. 10.
Contract information courtesy of Spotrac.
RELATED: LeBron James May Be an Unofficial General Manager, But He's Powerless to Solve the Lakers' $19 Million Trade Deadline Problem