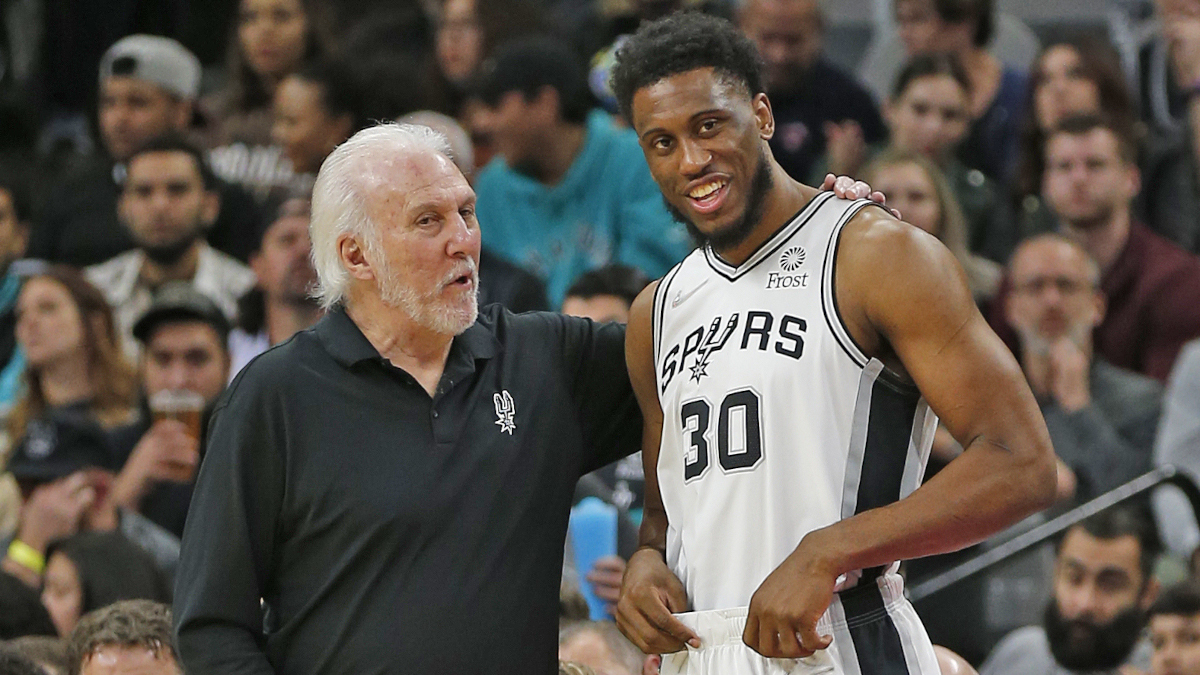 NBA Trade Deadline: The San Antonio Spurs Can Savvily Turn Their Thaddeus Young Problem Into a Future Asset
Thaddeus Young is the San Antonio Spurs most likely trade asset at the NBA trade deadline. But their roster could yield a surprise before Feb. 10.
Only because the bottom of the Western Conference is so deep can the San Antonio Spurs entertain notions of a possible play-in tournament berth. At 19–31, San Antonio is 2.5 games behind the Portland Trail Blazers for the final play-in spot. But that shouldn't be the motivator. The retooling Spurs have some pieces to build around but need to add youth. The Feb. 10 NBA trade deadline is an opportunity to do so.
One player on the roster will attract attention at the NBA trade deadline. Whether 33-year-old Thaddeus Young is worth a first-round pick is iffy at best. But the veteran is a savvy frontcourt playmaker and still knows how to defend.
Coach Gregg Popovich is 73 and in his 26th season at the helm. Someone else will likely run the bench the next time the team is in title contention. But there are attractive pieces to be had.
Teams looking for shooting must consider Doug McDermott
As hard as it might seem to believe, Doug McDermott is 30 years old. Last summer, the eighth-year pro joined the San Antonio Spurs in a sign-and-trade, inking a three-year, $41 million contract. He picked a good time for a career year with the Indiana Pacers in 2020–21 and has been solid in San Antonio.
McDermott is a shooter. He's hitting 40.6% on a career-high 5.1 deep attempts per game. That's no fluke; he's a 40.7% career marksman from the land of 3. The Creighton product starts as a stretch 4, which doesn't help the defense.
As far as one-trick ponies go, McDermott's skill is marketable. But he's better as a bench scorer than a starter. The 11th overall pick in the 2014 NBA Draft is a tempting target but comes with a "buyer beware" sticker.
In four trips to the playoffs, Dougie McBuckets has been dismal, shooting 34.8% overall and 31.3% from deep. Outside of a 7-of-13 showing for the Oklahoma City Thunder in 2017, McDermott is 3-of-19 from 3-point land in the postseason.
He's the player teams want to get but seldom keep. He was traded four times in his first seven seasons, including twice at the NBA trade deadline; his flaws tend to outweigh the value of his shooting over the long haul. That means a trade is always possible. It also indicates the return won't be franchise-defining.
Thaddeus Young is the San Antonio Spurs' best NBA trade deadline asset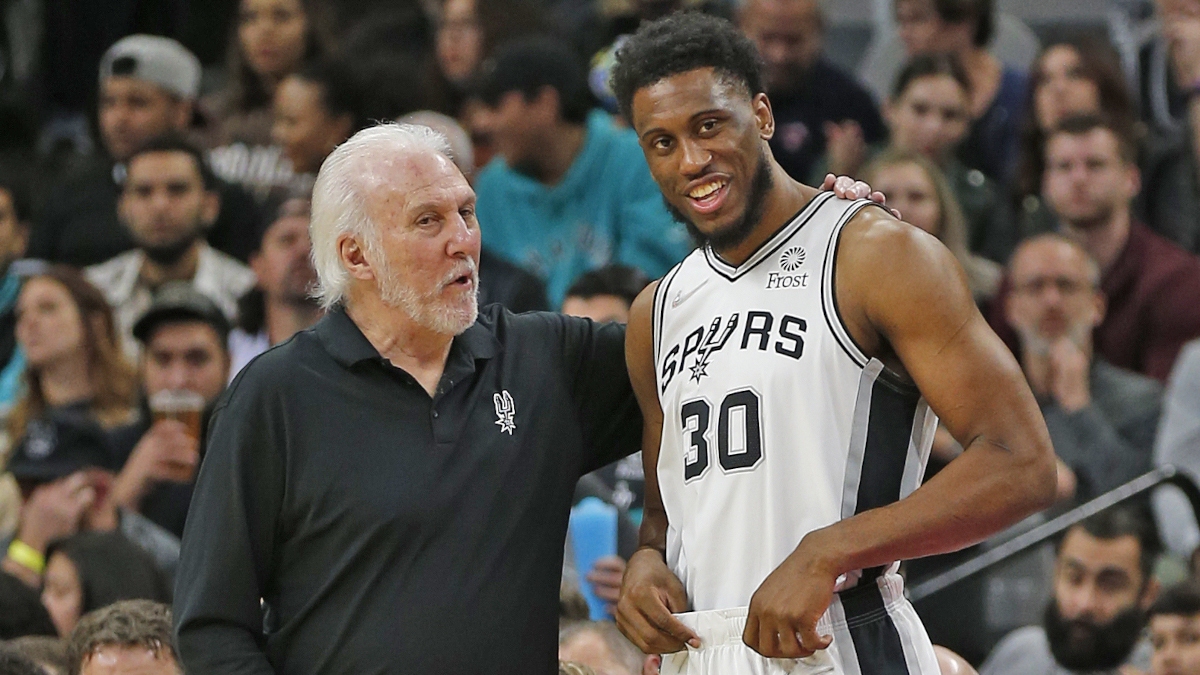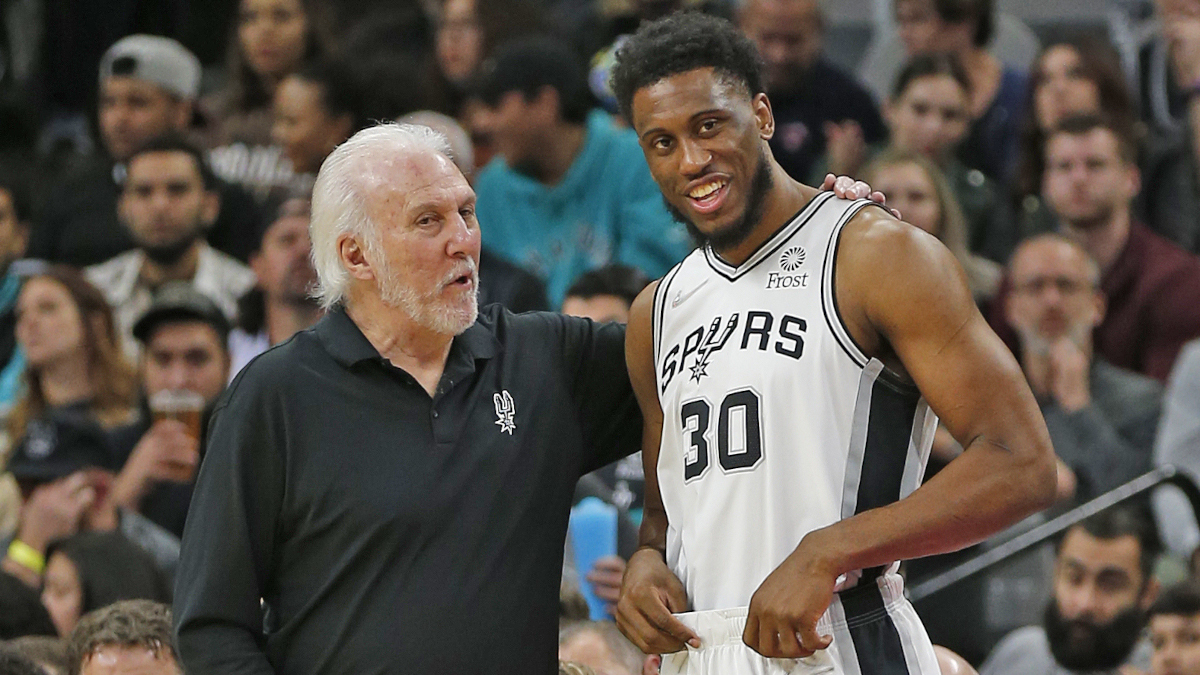 Short of flipping one of their younger players, Thaddeus Young is the key to a successful NBA trade deadline for the San Antonio Spurs. The oldest player on the roster, his minutes all but evaporated in mid-November. After averaging 22.5 minutes over a nine-game stretch from Oct. 30 to Nov. 16, the veteran has played just 14 games and 132 minutes since.
Never a great shooter, the 14-year veteran seldom fires outside of floater range at this point in his career. He's hitting 59.7% from 2-point range and is 0-of-5 from deep.
The transformation in his game over the last two seasons is as a frontcourt playmaker. Over his first 13 seasons, Young averaged 2.0 assists per 36 minutes. When he got the ball, it seldom went anywhere else.
But beginning last season under Billy Donovan with the Chicago Bulls and continuing this season, he's morphed into a point forward of sorts. This season, he's dishing 5.8 dimes per 36 and is at 6.3 the last two seasons.
A veteran big off the bench who can rebound and pass effectively is a valuable second-unit addition for a team with aspirations for a deep playoff run.
Young came to San Antonio in the DeMar DeRozan sign-and-trade in August. The Spurs want to extract some value if they can, but even a heavily protected first-round pick might likely be aiming too high.
Could an NBA trade deadline surprise be in the making?
Outside of 25-year-old Dejounte Murray and 22-year-old Olympian Keldon Johnson, it's hard to imagine anyone else on the San Antonio Spurs roster being essentially untouchable at the NBA trade deadline.
Center Jakob Poeltl is only 26 and has turned into a rugged defender and effective rim protector.
The surprise might be the Spurs moving guard Derrick White at the deadline. The 27-year-old combo guard improved his playmaking this season but isn't a great shooter. His skill set is like Murray's, allowing defenses to sag off both players. White is shooting a career-low 29.6% on 5.2 3-point attempts, well off last season's below-league-average 34.6% showing.
He's solid from floater range, though, and is hitting 47.0% from mid-range. The most significant step back this season for White is in the corners. A 48.8% marksman from the short 3-point line last season, he's hitting a dismal 19.5% this season.
Think of him as a 3-and-D player who's not so much with the 3 part of the equation. But he's a good perimeter defender, with sneaky length to block shots most guards don't get and an excellent sense of when and where to help.
As a featured part of a team, he's overmatched. But in a specific role for a contender, there is value.
If the San Antonio Spurs want to add shooting at the NBA trade deadline, White is their best option. But he also could fetch a decent return in future assets for general manager Brian Wright.
Statistics courtesy of Basketball Reference. Contract information courtesy of Spotrac.
Like Sportscasting on Facebook. Follow us on Twitter @sportscasting19.