NBA Trade Deadline: The Utah Jazz Are Running out of Time to Solidify Their Championship Credentials
Time is running out. The Utah Jazz need to make a move if they want to contend for an NBA championship this spring.
The Jazz have the talent needed to succeed in the regular season. Donovan Mitchell and Rudy Gobert are more than capable of carrying the load across an 82-game schedule.
However, they have yet to show they can win in the postseason.
So, if Utah wants to win now and keep its stars happy, the front office needs to make a move before Thursday's NBA trade deadline.
The team needs to hurry, though, because time is running out.
The Utah Jazz need to make a move before the trade deadline if they want to contend for a championship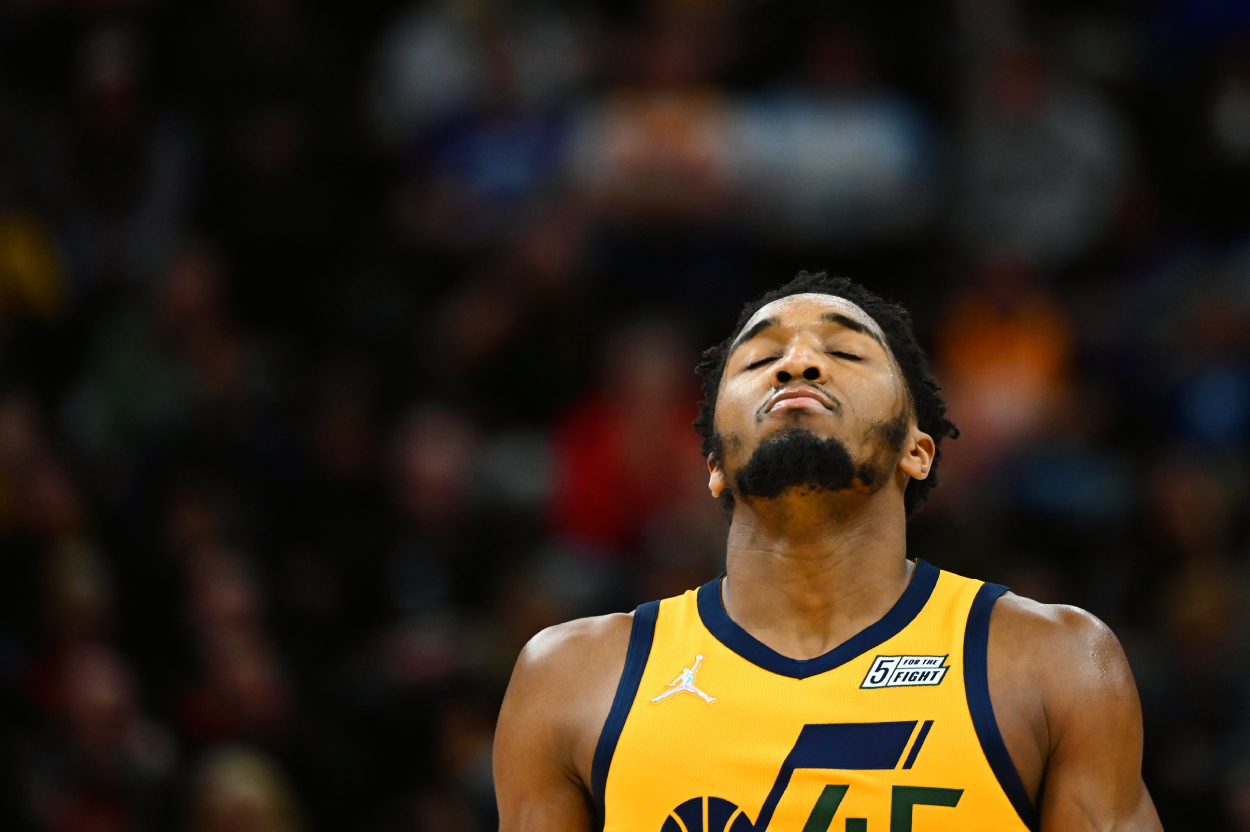 It looked like the Jazz had a chance to become a dominant force last year. They went 52-20 and finished No. 1 in the Western Conference.
But they choked in the playoffs, falling to the Los Angeles Clippers in the conference semifinals. Utah simply had no answer defensively in that series. After allowing just 107.2 points per game in the regular season, they gave up 120.0 per night to the Clippers.
And if they want to go on a deep run this year, they need to drastically improve on that end of the court.
The Jazz are allowing 107.6 points per game this season, but they are just 12th in the league in defensive rating — the number of points the team allows per 100 possessions — at 109.8. Their opponents are also scoring 110.8 points a night in their last 16 games.
Utah's struggles on that end of the court led to an awful January, and it went 4-12 overall. But that also had a lot to do with Donovan Mitchell and Rudy Gobert missing significant time.
If the Jazz want to finally turn into that championship contender they have shown flashes of potentially becoming, though, they need to make a move now.
Jerami Grant and Harrison Barnes are two options Utah needs to consider
Last month, we wrote an article in which we looked at three moves the Jazz should consider before the trade deadline. We listed Jerami Grant and Harrison Barnes as potential trade targets, and that's absolutely who they should try to acquire.
If the Jazz want to bolster their defense, they should look no further than Grant. Kevin O'Connor of The Ringer reported they have had an interest in the Detroit Pistons forward (as well as Barnes), and he would be a tremendous addition.
Grant is fantastic on defense, averaging 1.0 block and 1.0 steal per game. However, he would also give them a boost offensively.
Utah needs help after recently losing 2020-21 Sixth Man of the Year candidate Joe Ingles to a torn ACL, and Grant averaged 22.3 points last season before averaging 19.1 this year. He also knows what it takes to go on a deep playoff run. Grant was on the Denver Nuggets when they went to the Western Conference Finals in 2020.
Barnes, on the other hand, would also be a great option for the Jazz. He's a former NBA champion and would give them the production they are missing with Ingles out. The No. 7 overall pick in 2012 is averaging 16.9 points and would be a better shooting option than Grant, as he's making 40.5% of his three-point attempts.
Without Ingles, Utah now only has two players who shoot at least 4.0 three-pointers a game and make over 34.5% of them. Barnes would help greatly beyond the arc.
Whether the Jazz go after Grant, Barnes, or someone else, though, they need to make a trade. Their championship credentials (and future) are on the line.
The Utah Jazz are running out of time to save their season and future
If the Jazz want to win championships, it's no secret that their success hinges on their two stars, Donovan Mitchell and Rudy Gobert.
However, the contentious history between the two and the lack of playoff success could eventually lead to Mitchell leaving town. The Jazz are potentially a first-round playoff loss away from him wanting to go to another team.
Utah, obviously, doesn't want that to happen. Mitchell has become a superstar, averaging at least 24.0 points each of the last three seasons. So, if the team wants to keep everyone happy, it needs to find a way to improve its roster before Thursday's deadline.
If the Jazz just stick with the guys they have now, they simply won't be able to match up with the Western Conference's top teams. The Phoenix Suns and Golden State Warriors have clearly shown they are on another level. Utah will have a tough time stopping (or at least keeping up) with those offensive juggernauts if it doesn't get Mitchell and Gobert some help.
All in all, it could be an interesting 24 hours in the NBA. And Utah's future could come down to what it decides to do — or not do.
Stats courtesy of Basketball Reference
RELATED: NBA Trade Deadline: A Potential Donovan Mitchell Problem in Utah Proves Daryl Morey and the Sixers Are Right to Hold Onto Ben Simmons