NBA Trade Deadline: Why the Bulls Need to Deal Pau Gasol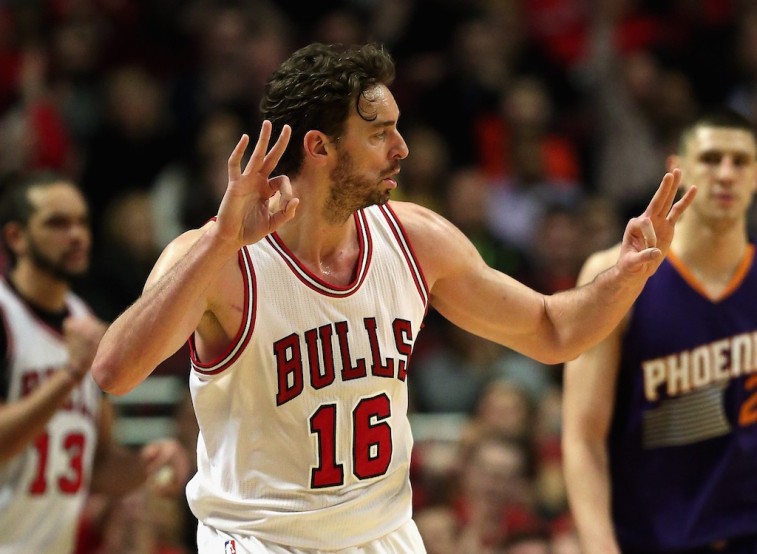 In the offseason prior to the 2014-15 NBA season, the Chicago Bulls signed Pau Gasol as a solid backup plan when they missed out on bringing Carmelo Anthony from New York to Chicago. Gasol was 34 years old at the time and coming off of two injury-plagued seasons with the Lakers, who were fading quickly into a rebuild. Despite not ever fully gelling on the court with Bulls center Joakim Noah, Gasol had a healthy and productive year with the Bulls, even setting a career high in rebounds per game at 11.8.
Gasol has continued his good work in the 2015-16 season and has managed to stay healthy, but his defensive deficiencies are as obvious as ever. By having quality defensive forward Taj Gibson in the lineup with him, the Bulls have tried their best to cover Gasol's inability to rotate and cut off smaller players who are driving to the rim — but it hasn't been enough. Pau's offense makes him a unique center, even at his age, but his poor defense and general lack of boxing out on rebounds has hurt a team that has a thin margin of error for winning as it is.
The Bulls sit at 27-23 at the 50-game mark of the NBA season and are just 2.5 games from falling out of the Eastern Conference playoff picture all together. On the flip side, they're just as close to missing the playoffs as they are to grabbing home court in the first round, so it's not like the season can't be salvaged. Unfortunately, the Bulls' collective hubris was on full display when they  brought back the exact same roster for new head coach Fred Hoiberg, essentially putting a mismatched group on the court with a coach who brings an offensive system they aren't suited for.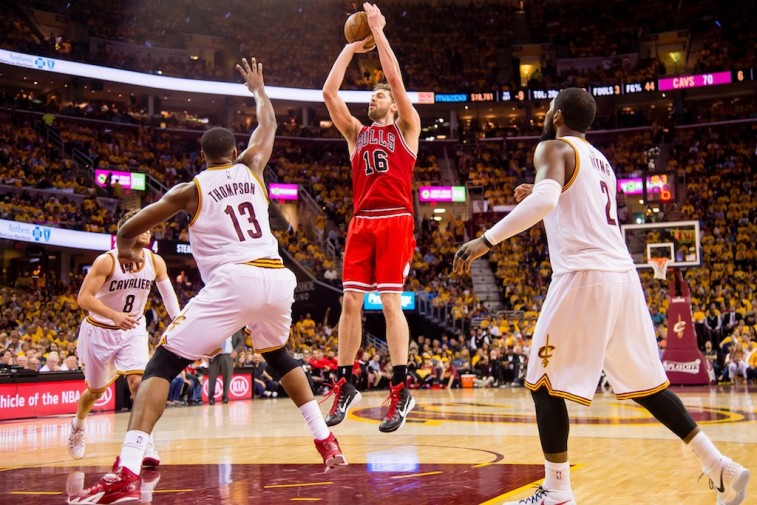 With the general feeling among reasonable people being that this group has no chance of putting things together and coming out of the Eastern Conference in the playoffs — much less beating the Golden State Warriors or San Antonio Spurs in the NBA Finals — the Bulls need to do everything they can to improve the team going forward. With Jimmy Butler as the only real star on the team and Derrick Rose finally starting to perform well since his surgeries, the Bulls are missing several things that keep them from being contenders. They need a strong defensive post presence, they need a realistic replacement for Rose when he inevitably leaves after next season, and they need, in general, to be a younger and more athletic team.
Gasol has an opt-out in his contract this offseason that he's made clear he intends to use, setting himself up for what will probably be one last big payday. Considering the amount of money that the cap will rise this offseason, he certainly looks like he could do better than the $7.7 million that the Bulls would owe him next season, should he opt in. Rather than play out the string, allow him to opt out, and then either try to resign him (bad idea) or watch him move to a real contender, the Bulls should move him and his relatively modest salary now to get something of use in return.
Whether that is draft picks, a young role player with some talent, or sometime else entirely, it needs to be done. An interesting team could be the young Boston Celtics, who are 30-22 and currently tied for third place in the East with the Atlanta Hawks. The Celtics have a lot of future first-round draft picks that they've acquired via trade, and they could package a first-rounder with seldom-used players, Jonas Jerebko and R.J. Hunter, along with promising rookie point guard Terry Rozier, for Gasol. The trade works really well for both teams, giving the Bulls a potential replacement for Rose in two years and providing the Celtics with a playoff-tested center who is an immediate upgrade over Amir Johnson.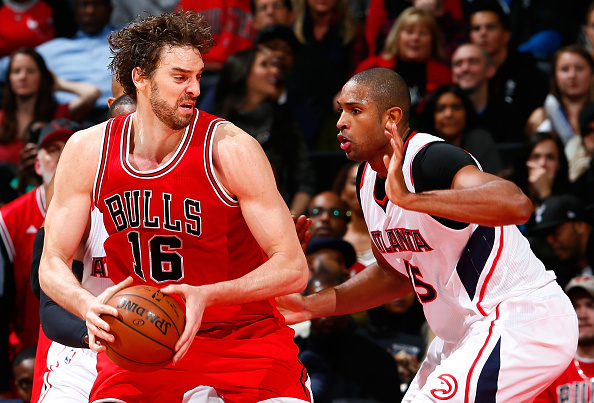 Another team that could be a potential match for Gasol is the Oklahoma City Thunder. The team has a strong overall team, but its center position is a tandem of Steven Adams and Enes Kanter. This could be improved by trading a first- or second-round pick, the 22-year-old Adams, backup point guard D.J. Augustin, and seldom used Steve Novak to the Bulls for Gasol. It would give the Thunder better scoring in the post while giving the Bulls a young center to pair with forward Bobby Portis and guard Jimmy Butler as building blocks for the Bulls' next contender.
The last team that could be a fit for Gasol is the Dallas Mavericks. While they would probably need to include a first-round pick, they could reasonably trade from their depth of point guards and give up Raymond Felton, promising rookie guard Justin Anderson, and reserve John Jenkins for Gasol. This would move Zaza Pachulia (a backup center who has been starting all season for the Mavs) to the bench where he belongs. This unites the Bulls with Anderson, who is 22 years old and could be a useful player in the future, as well as a draft pick who could end up around No. 20 overall next offseason.
Of course, the Bulls don't make big trades often — especially in seasons where they've convinced themselves that they are contenders. They could simply ride things out with this roster and bring Gasol back on a new deal, which would use up their cap space, further compound their problems, and make 2016-17 another waste of a year. But the point is that they don't have to do that. They have options, should they choose to explore them and improve the team for the future. And it begins with trading Pau Gasol.
Statistics courtesy of Basketball-Reference.com.