NBA Trade Rumors: 3 Teams That Could Get Dwight Howard
Since Dwight Howard entered the NBA back in 2004, the 6-foot-11 big man from Atlanta has been one of the most revered talents in the league. With the size and power to bring down rebounds on a consistent basis, block shots at will, and be a scoring threat down low, it felt like just about every team wanted Howard on their roster. However, while Howard's numbers throughout his career are more than respectable (18 points, nearly 13 rebounds per game), his reputation has taken a stark hit over the past few seasons as he bounced from Orlando to Los Angeles to Houston.
Now, with the Houston Rockets struggling to stay afloat in the Western Conference, the team is seeking to move on from the veteran center. Unfortunately for the Rockets, their legitimate trade options are as limited as can be. With the league trade deadline coming up on Thursday, Howard has been involved with several trade rumors over the course of the past few weeks, but few of those rumors hold any truth at all. Despite the low amount of interest, a few teams are still more than likely to pull the trigger before the 3 p.m. EST deadline. Here are those clubs, ranked in order by least likely to make the deal to most likely to get it done.
3. New Orleans Pelicans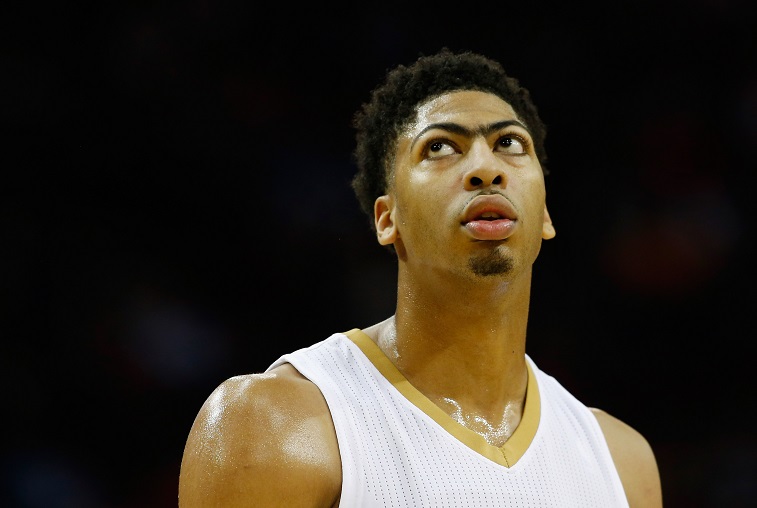 On the surface, New Orleans feels like an unlikely place for Howard to end up. The Pelicans have failed to live up to last season's playoff berth and only cling to a small chance of creeping into the No. 8 spot in the Western Conference this season. However, there are some pieces in place in New Orleans, namely Anthony Davis. If Davis had another force down low to help cause havoc, the Pelicans could become a dangerous team to make a run down the final stretch of the season.
Plus, Tyreke Evans and Ryan Anderson are good enough players to create a solid roster with the potential addition of Howard. Anderson is a great trade chip who they can use to convince the Rockets that they are worthy of the deal. With a limited interest in Howard's services, the Pelicans have a decent chance to pull off a somewhat surprising deal with the Rockets before the deadline. At this point, we'd rate those chances at 30%.
2. Washington Wizards
The Wizards are another team that has failed to live up to preseason expectations — just one year after making a pretty solid playoff run. Many expected Washington to compete for a trip to the Eastern Conference Finals this season, but here they are, sitting on the outside looking in at the playoff field through 51 games played. Event though they aren't in the playoff picture at the moment, Washington still has more than enough time to turn things around, and trading for Howard could be the move that allows them to move up in the conference standings.
With a great point guard in John Wall and a solid scorer, Bradley Beal, already in town, a force down low could make the Wizards relevant and dangerous. Washington has trade chips such as Marcin Gortat and some young talent that could interest the Rockets. That, coupled with the motivation to get a deal done, makes the Wizards viable players in the "race" for Howard. Let's put the potential that they make the trade at 45%.
1. Charlotte Hornets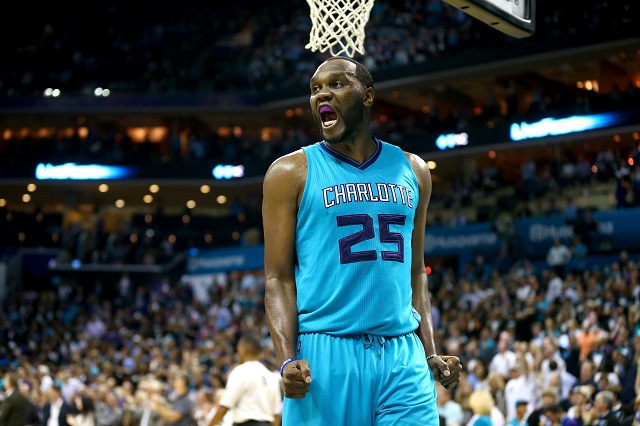 Currently sitting in eighth place in the Eastern Conference, Charlotte should look for a piece to enhance their playoff positioning and make a run at a top-four seed. Howard could be that missing piece that puts the Hornets into Eastern Conference Finals contention mode. The Hornets already have Kemba Walker — an underrated point guard — and Nicolas Batum on deck, but they need more production in the paint if they want to be truly competitive. Al Jefferson seems like a solid trade chip, along with one of Charlotte's many role players.
Interestingly, the Hornets have been rumored to have been close to a deal with the Rockets for Howard, but were unable to make the numbers work. If they truly want him though, Charlotte could have enough to rework the deal and get it done before the deadline. Seeing as the Hornets are committed to adding talent and have been active already this trade season, you have to like their chances to get Howard, especially with Houston's motivation to trade the big man. Let's put Charlotte's chances at 60%.
Statistics courtesy of ESPN.go.com.