NBA Trade Rumors: Bulls Would Be Foolish to Move Pau Gasol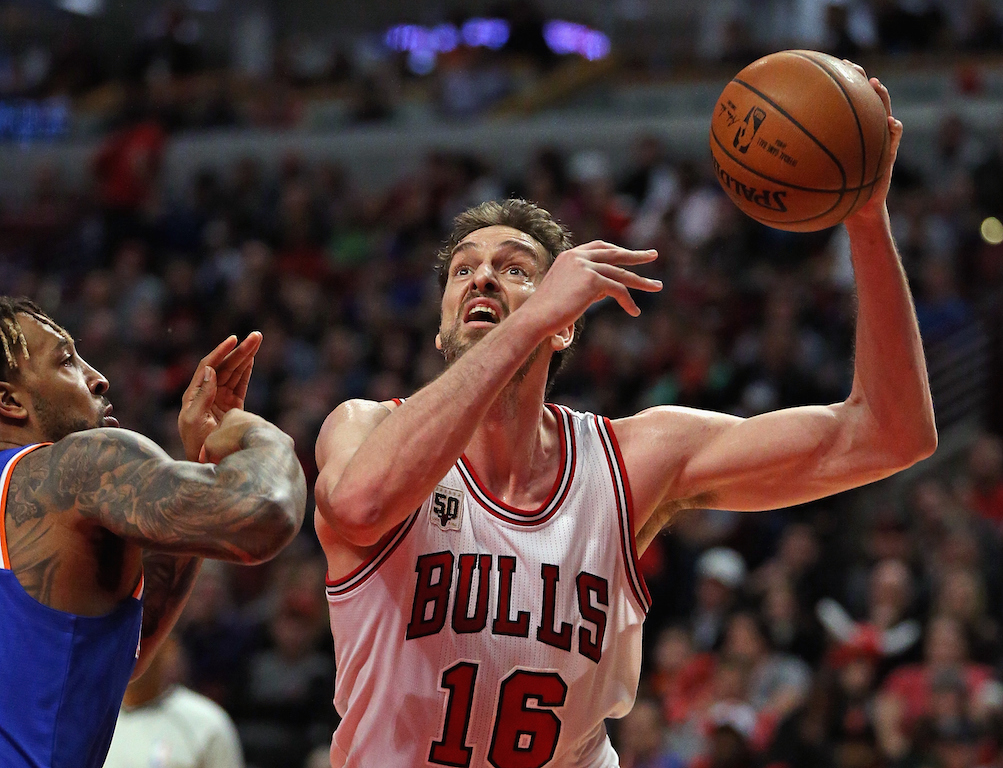 If there's one player who is used to the constant trade deadline chatter, it's without a doubt Chicago Bulls forward Pau Gasol. In his second season with the team, Gasol has once again become the subject of trade rumors with the Bulls struggling to find consistency through the first half of the season. They currently sit in the seventh spot in the Eastern Conference standings with a 27-25 record — just one game from being out of the playoff picture entirely.
It hasn't been what the Bulls anticipated in head coach Fred Hoiberg's first season with the team as there was hope that they'd see a significant increase in overall offensive production in his fast-paced offense. However, they rank 17th in the league with 101.2 points per game, 27th in field goal percentage (43.5), and tie for the second-fewest points per possession at 1.15. This isn't much different from the season prior, under Tom Thibodeau, which saw them average,  100.8 points per game, shoot 44.2% from the field, and rank 11th with 1.22 points per possession.
Chicago was already one of the better teams in the league defense over the last several years under Thibodeau, but they took a significant step back this season. Last year, they were tied for ninth for fewest points allowed (97.8), tied for third in opponent field goal percentage (43.5), tied for second in opponent three-point field goal percentage (33.5), and first in fewest opponent's points per possession (1.13).
The Bulls have remained among the league's best defensively in several categories, such as ranking second in opponent field goal percentage (43.1), fifth in opponent three-point percentage (33.5), and tied for first in opponent's point per possession (1.12). However, there has been a significant increase in points allowed per game, ranking 18th with 101.9.
The Bulls are currently experiencing their most vulnerable season defensively in quite some time, allowing opposing teams to score 100-plus points 29 times and not surprisingly holding a 7-22 record in such contests. This includes losing 11 straight games where the opponent has scored over 100 points as well as three separate losing streaks that involved the opposing team notching more than 100 points. Chicago is also entering the All-Star Break on a four-game skid where the opponent topped the century mark in each contest.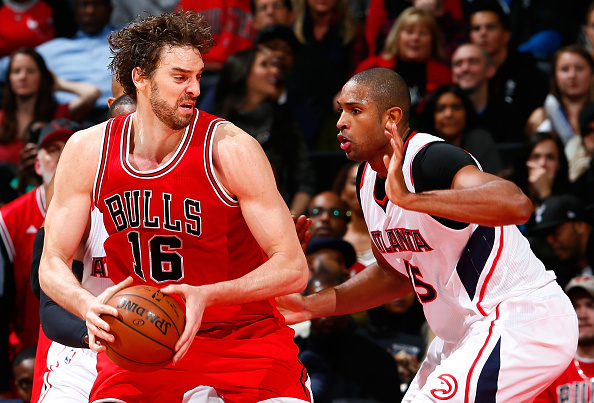 Among all of this porous play, the Bulls have two beacons of hope in the form of Jimmy Butler and Gasol. Butler is putting together arguably a better campaign than his breakout 2014-15 season. Gasol is still playing like one of the best big men in the league, averaging a double-double with 17.0 points, 10.9 rebounds, and 2.0 blocks per game. These numbers put him among the top in the NBA, currently ranking sixth in rebounding and fifth in blocks. He also has the eighth most double-doubles (30) and the third most point/rebound double-double with five or more assists (11) this season behind just Draymond Green (16) and Russell Westbrook (13).
Gasol earned a well-deserved sixth All-Star game selection — due to Jimmy Butler missing the game due to injury — and second straight in as many seasons with the Bulls. This made him just the third big man in team history to be named to the All-Star game in consecutive seasons, joining Joakim Noah and Artis Gilmore. It's clear that Gasol has been a highly productive, stable force for Chicago in his short time with the organization.
What puts his name back in the trade rumor pot is that the Bulls are struggling and he happens to hold a player option for his third year, which means that he could become a free agent this summer. It would be foolish to think that the 35-year-old would abandon the team in free agency because they have given him a great opportunity to play on a competitive team that can vie for an NBA title. Along with that, Gasol has voiced his desire to stay with the team beyond this year even if he does opt out of the final year of his deal.
With that in mind, it makes moving Gasol a bad decision as he's still an extremely productive and reliable player. He may not be the same caliber of a defender as he was during the prime of his career, but he's not the main source of the team's problems defensively. In reality, the issue could lie with Hoiberg. There should be no reason for the front office to consider moving the veteran big man, which is a course of action that would set Chicago back rather than move them closer to NBA title contention.