NBA Trade Deadline: Ja Morant and the Surging Memphis Grizzlies Have the Pieces to Make a Blockbuster Deal and Become Legitimate Championship Contenders
The Memphis Grizzlies have done a bang-up job of surrounding superstar point guard Ja Morant with a young, talented roster. That's helped the Grizz surge to the top half of a loaded Western Conference.
But there are still moves to be made if the team wants to make a legitimate push at an NBA championship in 2021-22.
And Memphis has the pieces to make those moves.
Ja Morant is quietly helping the Grizz become one of the NBA's best teams
It seems to have flown dramatically under the radar, but Memphis has the fifth-best record in the NBA. If the regular season ended on Jan. 9, the Grizzlies would host a playoff series.
Ja is playing like one of the best point guards in the entire league and has led his team to eight consecutive wins from Dec. 26 through Jan. 8.
During that stretch, Morant is averaging 29.4 points, 6.7 rebounds, and 6.1 assists on 53.3% shooting from the floor and 53.8% from three.
But Ja isn't a lone wolf (or bear, in this case). He has a solid supporting cast. And it's that supporting cast that the team could parlay into another superstar to help get Morant flying downhill into his first NBA Finals.
The Memphis Grizzlies roster has the pieces needed to make a blockbuster trade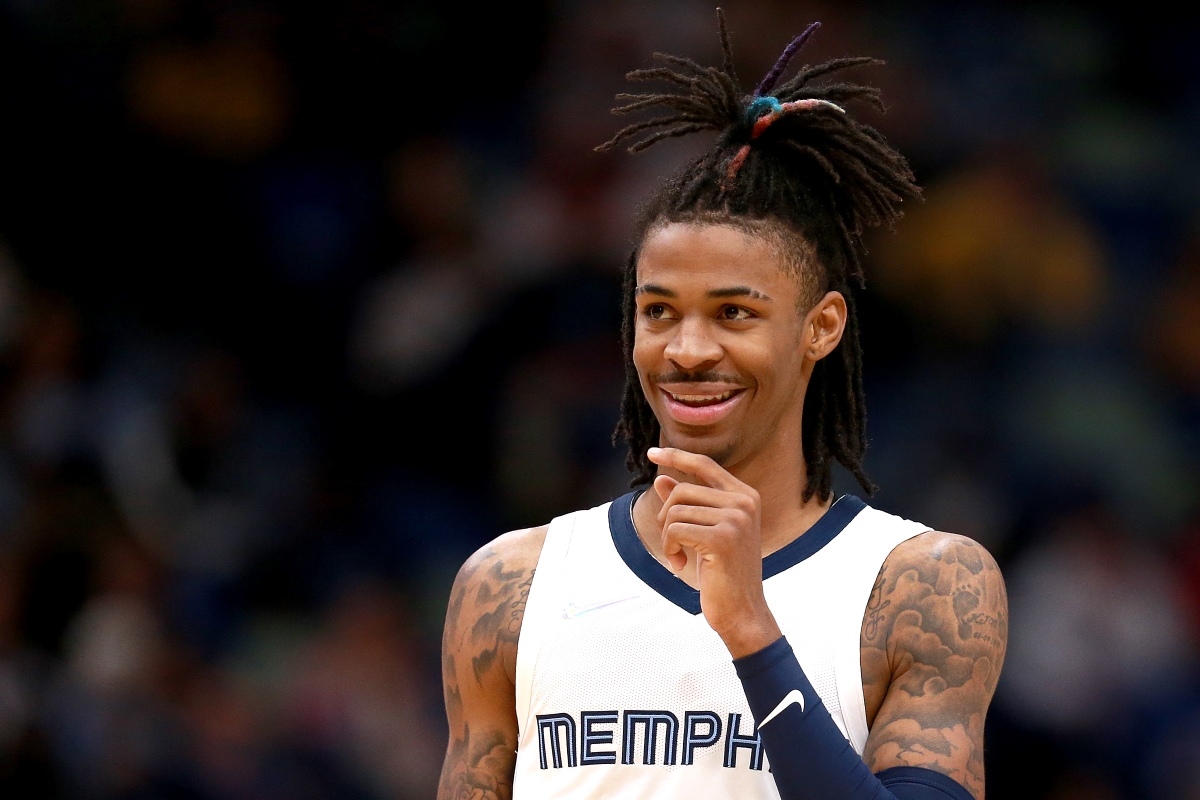 Memphis has eight players who average more than 20 minutes per game. Five players average double figures in scoring.
Four of those players are not named Ja and are 25 years old or younger. That's not counting backup point guard Tyus Jones (21.5 minutes per game, 8.3 points, 25 years old), Brandon Clarke (17.5 minutes, 9.1 points, 25 years old), and rookie Ziaire Williams (18.1 minutes, 20 years old).
If they so choose, the Grizzlies can legitimately go 11 deep on any given night.
That embarrassment of riches could turn into a blockbuster trade that would consolidate Memphis' roster and give the former Murray State Racer a legitimate sidekick.
Forward Kyle Anderson is on an expiring contract with a $9.2 million salary. Dillon Brooks, Desmond Bane, and De'Anthony Melton can all vacillate between the 2 and the 3 spots and are young, productive players. (Brooks was injured during the team's game on Jan. 8 and will miss three to five weeks, according to Adrian Wojnarowski).
Williams was the 10th pick in last year's draft and has proven he can play NBA minutes right now. A 6-foot-9 potential three-and-D player is an incredibly attractive trade chip in today's league.
Clarke is a bouncy, efficient two-way player still on a rookie deal.
A package surrounding a combination of these players, along with some future first-round picks, could net the Grizzlies one of the best players available on the trade market — or even one who isn't yet.
The future could be now for Memphis
Of course, the organization could stand pat with what it has. After all, it's been good enough to climb the standings in the brutal West.
Bane, Brooks, Melton, Anderson, Williams, and Clarke have all played roles for Memphis this season. Maybe the right course of action is to keep everyone together, ride this year out, and see what's available in the summer.
But franchises only get so many chances at a bite of the NBA championship apple. Knock on wood here since Morant is healthy again, but he plays with a Derrick Rose-like recklessness attacking the basket. A point guard who's 174 pounds with that style of play is susceptible to injury at any moment.
If the Memphis Grizzlies so choose, however, they have the pieces on their roster to make an all-in move and shoot their shot right now in 2022.
All statistics courtesy of NBA.com.