NBA Trade Rumors: Sacramento Kings' Forward Harrison Barnes Needs to Be Every Championship Contender's No. 1 Target
There are maybe one or two players available at every NBA trade deadline who have the chance to alter the course of a team's season. This year, that player is Sacramento Kings forward Harrison Barnes.
It doesn't look like Ben Simmons is leaving the Philadelphia 76ers until the summer, at the earliest. Other superstar-caliber players like Damian Lillard or Bradley Beal are likely staying put.
That leaves mid-tier players like Barnes' teammate De'Aaron Fox, the Indiana Pacers' Domantas Sabonis, or Portland's CJ McCollum.
Unlike that group, however, Barnes has the potential to push a team from contending status to NBA champion.
The Sacramento Kings have made Harrison Barnes available via trade
Almost the entire Kings' roster is available to teams before the Feb. 10 deadline.
Sacramento has vacillated on Fox — he was available, and then he wasn't. Then he was available for the right price, but the team wanted to build around him and fellow guard Tyrese Haliburton.
Presumably, that much waffling means he would be available for the right price.
The Kings have openly made everyone else available, according to James Ham of The Kings Beat.
That means Barnes is there for the taking — and he should be taken.
The 29-year-old forward is in the midst of what might be the best season of his nine-year NBA career. He's been efficient, scoring 16.4 points per game (second on the team) despite taking just the fourth-most attempts.
He's shooting better than 40% from deep for only the third time in his career on five attempts per night.
All this while being ninth on the team in usage rate.
The versatile forward is doing it on both ends as well. His defensive rating of 117.3 is second on the team to only Justin Robinson, who's played five total minutes all year.
Barnes has arguably been Sacramento's most consistent player all season, and he's shown over the course of his career he's comfortable as a role player. That's makes him the ideal candidate for a contender to bring in.
Barnes can be the missing piece on a championship team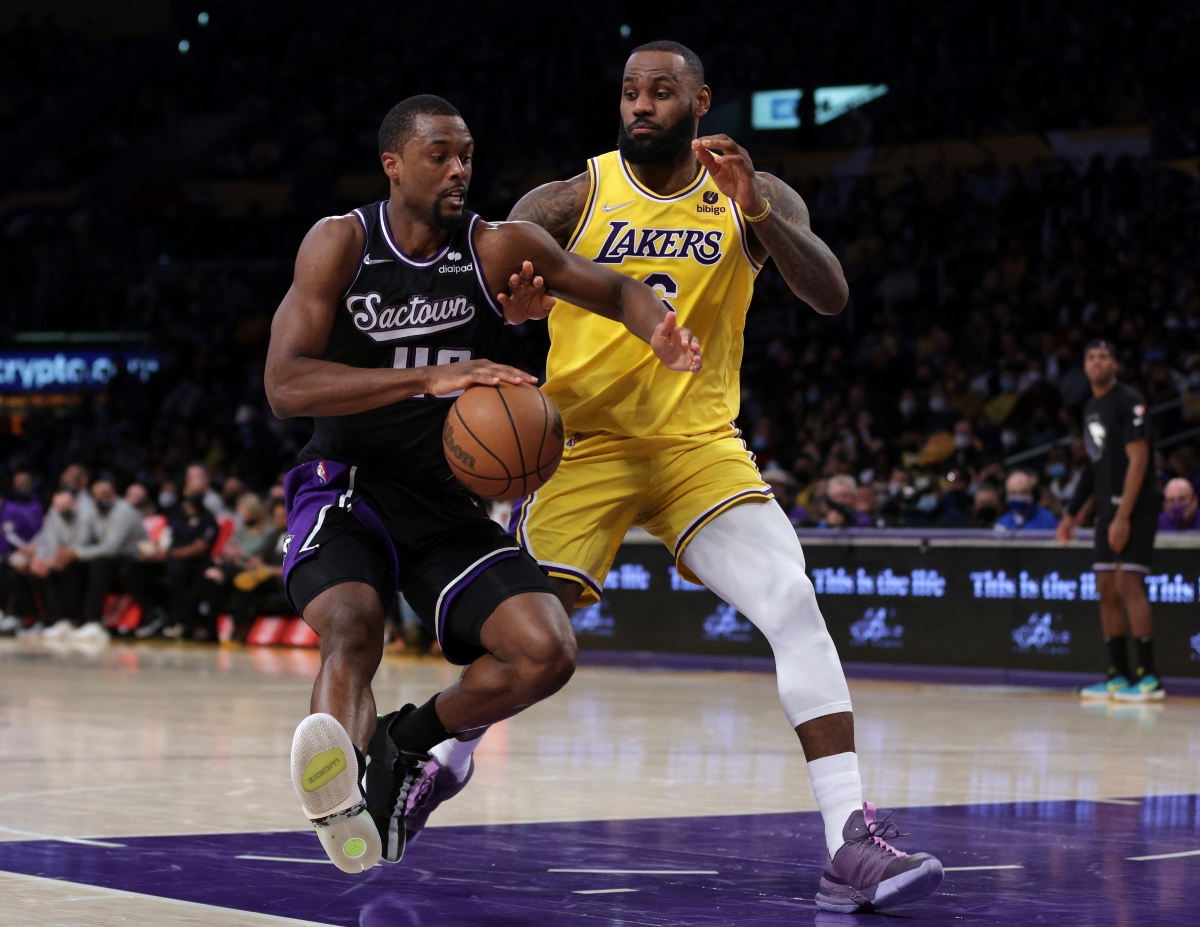 The ability of a player with the size and strength to guard multiple positions while also spacing the floor and knocking down open threes is invaluable and in high demand across the league.
That three-and-D wing is what every team is looking for and can often swing a team's championship odds. Barnes is precisely that — a 6-foot-8, 225-pound strong athlete who can guard three different positions and hit 40% from deep.
If he can do that as a role player in Sacramento, he can do it anywhere.
Whichever team acquires the 2012 lottery pick is getting a player who will find a way to fit in immediately in whatever capacity he's asked to fill.
To put the icing on the cake, Barnes has played 64 career postseason games, starting 56, and already has a championship to his name as a member of the 2014-15 Golden State Warriors.
He started every postseason game that year and played more than 32 minutes per night.
Everything about the forward screams championship-caliber role player.
Which teams are the best fit for the UNC alum?
As stated, Barnes would fit anywhere and do whatever's asked of him. But some teams shooting for a championship could use his services more than others.
A return to either of his former NBA franchises — Golden State and Dallas — would make sense, especially the Mavericks, who could use another shooter and offensive weapon around Luka Doncic.
The Utah Jazz just lost Joe Ingles, and Barnes could easily slide into his spot but be an upgrade over the Austrailian.
Memphis has the assets to bring him in as a low-usage veteran with playoff experience to help Ja Morant and a young Grizzlies team make a postseason run.
The Miami Heat have P.J. Tucker and Caleb Martin playing a position Barnes could fill.
The former Tar Heel is the ideal candidate to sneak in under the radar and grab to move a franchise from a playoff threat to a legitimate title contender.
All statistics courtesy of NBA.com.
RELATED: De'Aaron Fox Trade Rumors: Ranking the 3 Best Landing Spots for the Kings Guard