NBA Trade Rumors: Should Michael Jordan's Charlotte Hornets be Buyers or Sellers at the Deadline?
Positioned three games back of fourth but strangely only two games out of 11th in the tightly packed Eastern Conference standings, the Charlotte Hornets are in a precarious spot now. They have some difficult decisions to make in the coming weeks, foremost among them being is this: Should Michael Jordan's Hornets be buyers or sellers before the Feb. 10 NBA Trade Deadline?
Some clarity as to that burning question could come in the new few days when surging Charlotte tries to keep its impressive winning streak alive. After hosting the rebuilding Orlando Magic on Friday, the Hornets will hit the road to face two teams trying to catch them in the standings — New York (Monday) and Boston (Wednesday).
By then, the young and excitable Hornets should better understand whether they want to buy or sell before the Feb. 10 deadline.
The Charlotte Hornets have been inconsistent, but their highs have been very impressive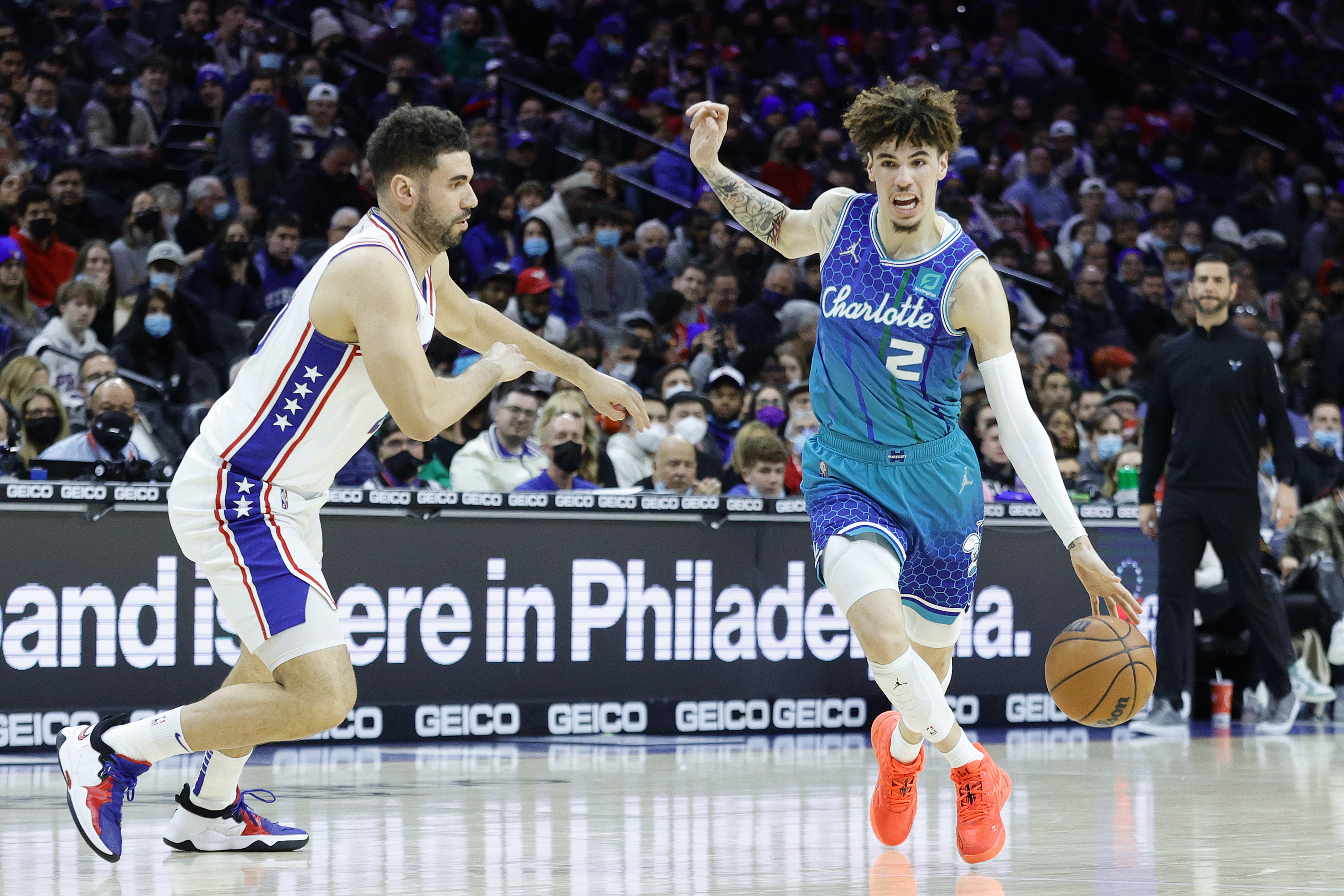 Charlotte showed off its enormous potential in a recent four-game winning streak that was about as impressive as anything that has been done in the NBA this season.
After hanging 140 points on Detroit in a rout, the Hornets swept two home games over three days against the defending-champion Milwaukee Bucks. As if that weren't enough, they went into Philadelphia two nights later and cooled off the equally torrid 76ers with a 109-98 victory. Not only did the Hornets get 30 points from Gordon Hayward, but they also ended the NBA's longest active losing streak to another foe at 16 games. Before a victory that Charlotte nearly led wire-to-wire, it hadn't toppled superstar center Joel Embiid and the 76ers since Nov. 2, 2016.
That win, combined with two beatings of Milwaukee, had to open some eyes around the NBA as to the buzz the Hornets have going.
"I wouldn't say it's a message," flashy forward Miles Bridges said in Charlotte's postgame news conference on Wednesday. "We just have to continue to get better," Bridges said. "These are three good wins against three good teams, but we still haven't done anything yet."
Loaded with youth, athleticism, and offense, the Hornets are the NBA's best watch
Like any young team, the Hornets have lacked consistency and have been incredibly streaky. They started 3-0 and 5-2 and then dropped their next five games. A win in Memphis ended a skid and started a stretch of eight victories in nine games. Then, after slumping back to 16-17, Charlotte ripped off seven wins over the next nine games.
Charlotte possesses the most potent —- and balanced — offense in the NBA. Dynamic forward Miles Bridges leads six double-digit scorers at 19.6 points per game and is a Most Improved Player award candidate. However, it's electrifying point guard LeMelo Ball who is the cog that makes the engine run at a breakneck speed. Head coach James Borrego said the only thing better than Ball's nightly contribution — 19.3 points, 7.6 assists, 7.3 rebounds, and 1.6 steals — is his love for the game.
"He brings a joy to our gym," Borrego said on Wednesday in a news conference in Philadelphia. "If we were having a film session right here, he's upfront, he's talking the most, he's got a great spirit about us. You need that spirit to get through 82 games."
Should the young and dynamic Hornets be buyers or sellers at the NBA Trade Deadline?
The question of whether the Hornets should be buyers or sellers before the NBA Trade Deadline could come down to a dollars-and-sense decision. That's right … sense, because the Hornets will need to be savvy about whether they take on money in any new deals.
Charlotte still owes Gordon Hayward $61 million, and Terry Rozier recently inked a $96 million extension through 2026. Ball is on a collision course with a max contract, while Bridges bet on himself and turned down Charlotte's low-ball, $60 million extension. While he won't get the max, Bridges will likely command something in the neighborhood of the $172 million that fellow 2018 NBA Draft classmates Shai Gilgeous-Alexander and Michael Porter Jr. landed.
To become a team that could potentially win a playoff series — something this iteration of the Hornets is still trying to accomplish — Charlotte needs help defensively. It ranks 29th in points allowed, 24th in field goal percentage allowed, and last in made threes surrendered a night.
Robert Covington, Jerami Grant, Josh Hart, Gary Harris, and even Lance Stephenson should be available, and they would help Charlotte improve defensively. Flipping Kelly Oubre, promising forward P.J. Washington, or even rookie James Bouknight for some veteran defensive toughness would be wise.
The Hornets have suffered for far too long to break up the good thing they have going now. Undoubtedly, Ball and his Los Angeles-based family will be closely watching whether or not the Hornets are aggressive at the deadline and actively trying to win, which could affect his decision to re-up down the line.
Here's to hoping that the Hornets are buyers instead of sellers at the deadline to supplement one of the most electrifying and promising cores in all the NBA.
All statistics are courtesy of ESPN.com.
RELATED: LaMelo Ball Gets a Glowing Kobe Bryant Comparison From Mitch Kupchak