NBA Trade Rumors: Should the Heat Deal Hassan Whiteside?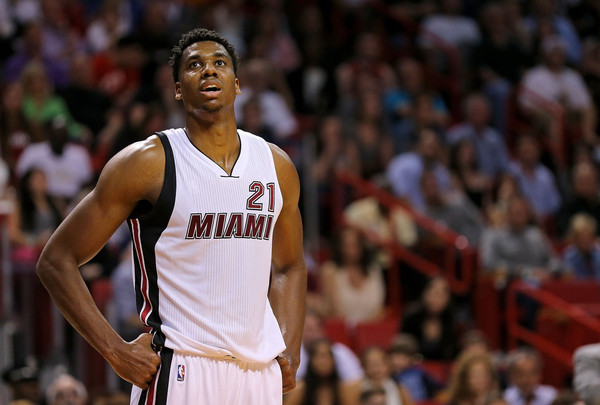 With NBA trade winds swirling and the deadline just days away, the Miami Heat could become an active participant regarding rising star center Hassan Whiteside, who is in the last year of his contract. The team would prefer to keep him past this season, but his breakout play along with limited cap space will put him out of the price range that the Heat can afford in order to re-sign him to a lucrative long-term contract.
Whiteside continues to become a stat stuffer in his second season in Miami, averaging a double-double with 12.2 points and 11.o rebounds along with leading the league with 3.9 blocks per game. He's fifth in the league in rebounding, second in field goal percentage (61.7), fourth with four triple-doubles, and has 19 double-doubles. The 26-year-old has been a diamond in the rough for the Heat, putting up monster numbers along the way.
No. 21 has already become one of nine players in NBA history to record at least four triple-doubles with blocks and the second-fastest to accomplish the feat four times in his first 110 games played. Whiteside is the fastest in franchise history to reach 200 blocks with the team and is on pace to become the quickest in team history to reach 300 blocks and 1,000 rebounds.
Additionally, he set the Heat franchise record with 23 consecutive overall games with multiple blocks, and his 90 blocked shots through the first 22 games ties him for the most in team history — and more than the overall total for four other NBA teams (Cleveland Cavaliers, Detroit Pistons, Dallas Mavericks, and Washington Wizards). He's the third player in the last 30 years to post at least two blocks in 21 straight games to start a season, and has notched career highs this season in points (25) and field goals made (12).
However, along the way Whiteside has had plenty of issues with his maturity on the court, rubbing his teammates and members of the coaching staff the wrong way on several occasions. It's become a persistent issue this season and cost him a one-game suspension once the team resumes play after the All-Star game due to throwing an elbow and making contact with the head of San Antonio Spurs center Boban Marjanovic, which is Whiteside's second suspension in less than a year. This also contributed to the team's willingness to listen to offers for Whiteside prior to the trade deadline next week.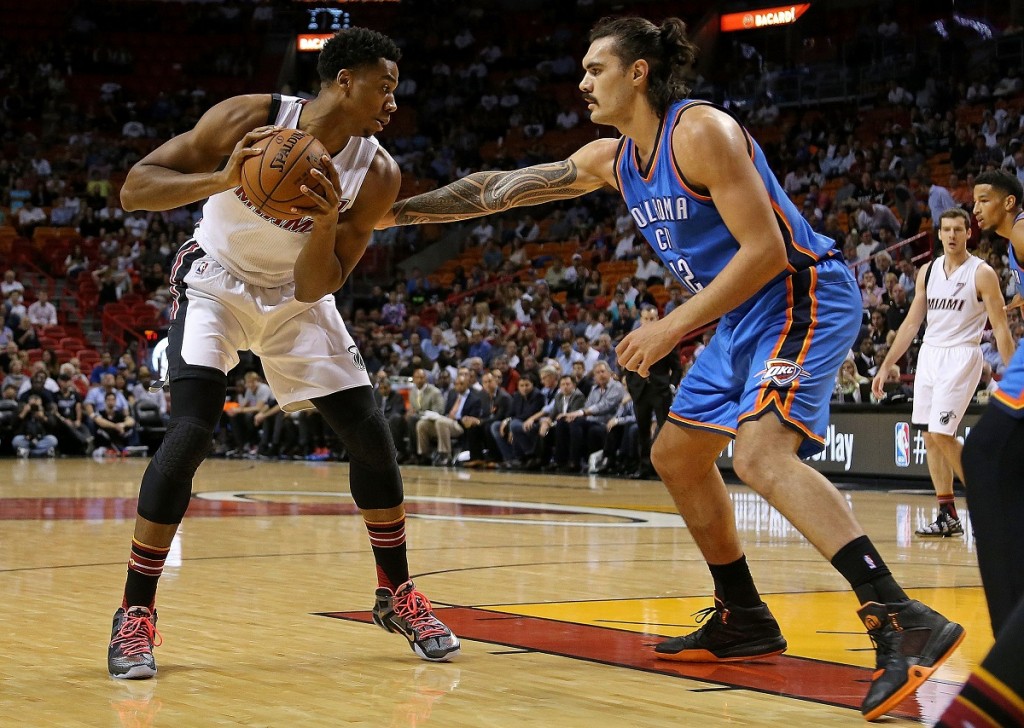 There were already discussions back in December concerning the team gauging interest from the Houston Rockets about possibly swapping him for former All-Star center Dwight Howard, who could become a free agent this upcoming offseason if he declines his player option for the last year of his four-year, $87.5 million contract. Since then, there hasn't been much serious chatter involving Whiteside, but the team has made it known that he's available on the trade market for the right price.
He's currently making less than $1 million in base salary this season, which should alleviate any financial concerns over making a deal. In truth, the Heat know the chances of re-signing Whiteside to a new contract will be slim because 0f their financial situation, which will only become more limited (even with the expected significant increase in the league salary cap due to Dwyane Wade stating that he only desires a return back to the Heat in the offseason when he becomes an unrestricted free agent).
Miami will likely look into every trade scenario to see what's the best offer they can receive in return for Whiteside. All in all, it's a tricky spot to be in, with a player who they would like to keep long-term alongside their solid core of Wade, Chris Bosh, Justise Winslow, and Goran Dragic, who have them in the thick of the playoff picture in the Eastern Conference. If the front office is unable to swing a deal for the promising center, don't be surprised if the next two months are the last in a Heat uniform for Whiteside.