NBA Trade Rumors: Should the Knicks Pick Up Ricky Rubio?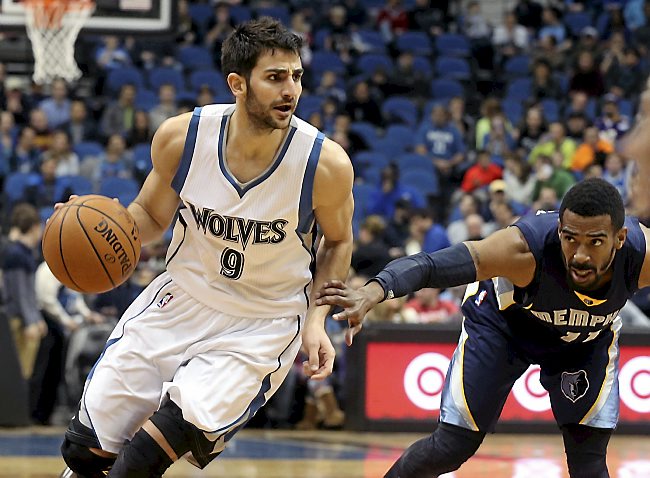 With the trade deadline just two days away, the Minnesota Timberwolves are one of the teams looking to unload several players, including fifth-year point guard Ricky Rubio. This has reportedly caught the eye of the New York Knicks, who are looking for an upgrade at point guard. Rubio has been a topic of discussion in trade rumors over the last couple seasons, but nothing truly materialized.
Things could take shape prior to Thursday afternoon, however, with the Knicks aggressively looking for a better option over Jose Calderon, who is averaging just 7.5 points and 4.1 assists per game, which could become an issue given that he's scheduled to make $7.7 million next season. The team also hasn't received much from backup Langston Galloway, which would make the acquisition of Rubio a step in the right direction for a Knicks team that is sliding out of the playoff picture, currently sitting five games out of the eighth spot in the Eastern Conference at a 23-32 record.
There's no clear indication of what it would take to land Rubio, but the need for a true point guard has been an issue for New York over the last couple seasons. It would significantly help improve much of the team's offensive woes, ranking 23rd in points (99.1), 24th in field goal percentage (43.8), 26th in three-point percentage (33.6), and 24th in assists per game (20.4).
Although Rubio is experiencing a down year in terms of production, averaging 9.7 points and 8.6 assists, he's still one of the better passing point guards in the league with his floor. He currently ranks fifth in assists, third in steals (2.23), and second in assist/TO ratio (3.76-to-1), and he ties the franchise mark with 17 assists in a single game. He dished out five or more assists 41 times this season, including seven games recording double-digit assists. However, he's still an ineffective offensive player shooting just 36.1% from the field, including 29.2% from beyond the arc.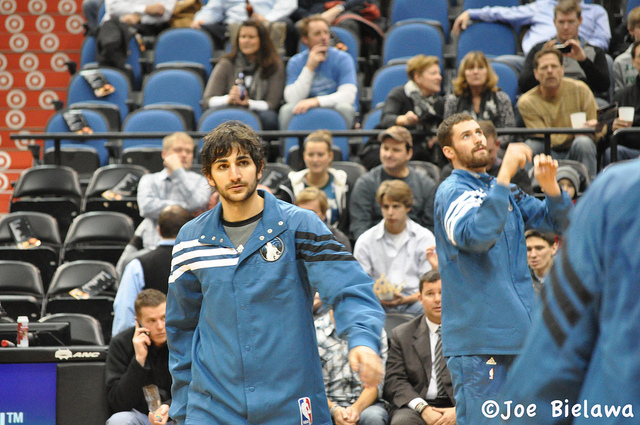 The Timberwolves want to give Zach LaVine an opportunity to play as the starting point guard alongside rising stars Andrew Wiggins and Karl-Anthony Towns, which may push the team to move Rubio. The team's continued interest to move the 25-year-old only signals that the front office doesn't view him as a key part of their core group of players.
Rubio hasn't been underwhelming, but he hasn't developed his offensive game past his passing ability either. His inconsistent shooting makes him a liability on the court. But the Knicks need a player with his skill set, as their current depth at that position isn't helping them contend for a playoff spot in the Eastern Conference. New York has put together a roster that should experience a much better season, especially with the emergence of rookie phenom Kristaps Porzingis, but they have yet to find any consistency.
The addition of Rubio isn't a cure-all move by any means, but it could help them return to the playoff picture in the second half of the season. It's a transaction that would affect the team beyond this season, as he's under contract for three additional years for $42.3 million. New York is desperately looking to get back in the playoffs this season, which was more apparent after Phil Jackson fired Derek Fisher just past the midway point in his second year.
Adding Rubio would be a step in the right direction as he brings stability at the point guard position and would improve the Knicks sometimes stagnant offense. The team has also expressed interest in Atlanta Hawks point guard Jeff Teague, who has become a hot commodity on the trade market over the last couple weeks. All in all, the opportunity to snag a reliable point guard is there; it's a just a matter of New York getting a deal done prior to Thursday's trade deadline.