NBA Trade Rumors: Will the Cavaliers Trade Kevin Love?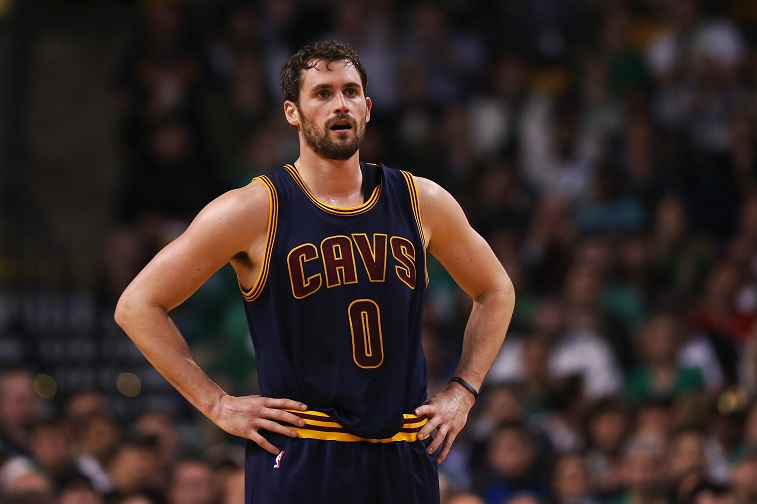 Since the Cleveland Cavaliers made the unexpected mid-season firing of head coach David Blatt last Friday night, the attention has shifted to another prominent topic involving All-Star forward Kevin Love being tossed around in trade rumors.
Love in his second full season with the Cavaliers has continued to struggle to fit in offensively with the team, playing the third fiddle to LeBron James and Kyrie Irving. While the 27-year-old is averaging a double-double with 15.5 points and 10.7 rebounds (seventh best in the league) he's seen his production dip since the return of Irving at the end of last month, and is now averaging his fewest points since the 2009-10 season while shooting just 41.6 percent from the field, (the second-lowest percentage of his career). It's a drastic step down from his final season with the Minnesota Timberwolves averaging a career-high 26.1 points and 12.5 rebounds per game, even if those numbers were slightly inflated.
Still, Cavaliers general manager David Griffin has stated the team has not conducted any trade talks involving Love in any capacity.
"You'd have to go a long way to convince me that we're a better team winning in the Finals without a player like Kevin on our team," Griffin said in an interview on ESPN 850 AM in Cleveland. "We've never once put together an offer involving Kevin, nor have we taken a call on an offer for Kevin."
So why are the rumors starting up fresh now? In addition to his drop in production, it's also timing: Love inked a five-year, $112 million deal last offseason and just become eligible to be traded last week. The noise has only become much louder after the firing of Blatt, as some players on the team reportedly believed that the team meeting announcing the coaching change was actually about Love being traded. This speculation could speaks volumes to the vibe in the Cavaliers' locker room over the past few weeks, and there's no doubt the idea will be a constant topic of discussion with the trade deadline now less than a month away.
So should Cleveland look into dealing away their star big man?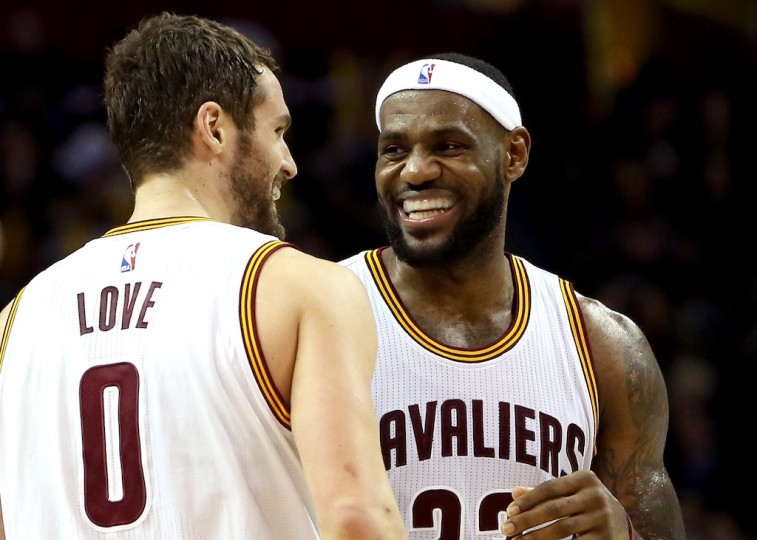 The answer to this is a cut and dry no. Even when he's playing poorly, Love is one of the most talented big men in the game — a great shooter, rebounder, and passer. Yes, there has been plenty of stretch of struggles over his first two years with the team, but it's an ever-changing process of finding his role on the team. Love is still adjusting to being the third offensive option behind James and Irving. This has only become a more prominent issue with the firing of Blatt and his shooting woes in the first two games under new head coach Tyron Lue.
In Lue's faster-paced offense, Love has made just 2-of-12 three-pointers while registering no more than six rebounds in the first two contests. Sure, it's yet another another adjustment period for the three-time All-Star, but it's also just another adjustment period for the three-time All-Star, and the Cavaliers should remain patient with Love as he gets acclimated. There's some truth to the idea that he should be adapting already, but he isn't, and it's unlikely that the team is going to improve by flipping him for someone else.
In fact, no one has to look very far to get a read on the situation: Miami Heat forward Chris Bosh was in the exact same spot — playing behind both James and Dwyane Wade — for four seasons, two of which ended in championship titles. It's a difficult process that Bosh had already warned Love about prior to the start of last season.
"Yeah, it's a lot more difficult taking a step back, because you're used to doing something a certain way and getting looks a certain way," Bosh told Bleacher Report recently. "And then it's like, well, no, for the benefit of the team, you have to get it here.

"So even if you do like the left block, the volume of the left block is going to be different. Now you have to make those moves count. So with me, it was like a chess game. I'm doing this move and thinking about the next move and trying to stay five moves ahead. You're not getting it as much. If you got one or two a game, it's a lot different."
Bosh saw his numbers drop significantly when he became one-third of the Heatles, but his sacrifice played a critical part in helping Miami make it to four straight NBA Finals. The fact that he may have been a better player than Kevin Love is mostly irrelevant: If Love can sacrifice the quantity of his touches for the quality of his touches, it will bring the Cavaliers that much closer to winning a championship. Trading him is unlikely to pay the same dividends.