NBA Trade Rumors: Will the Clippers Move Blake Griffin?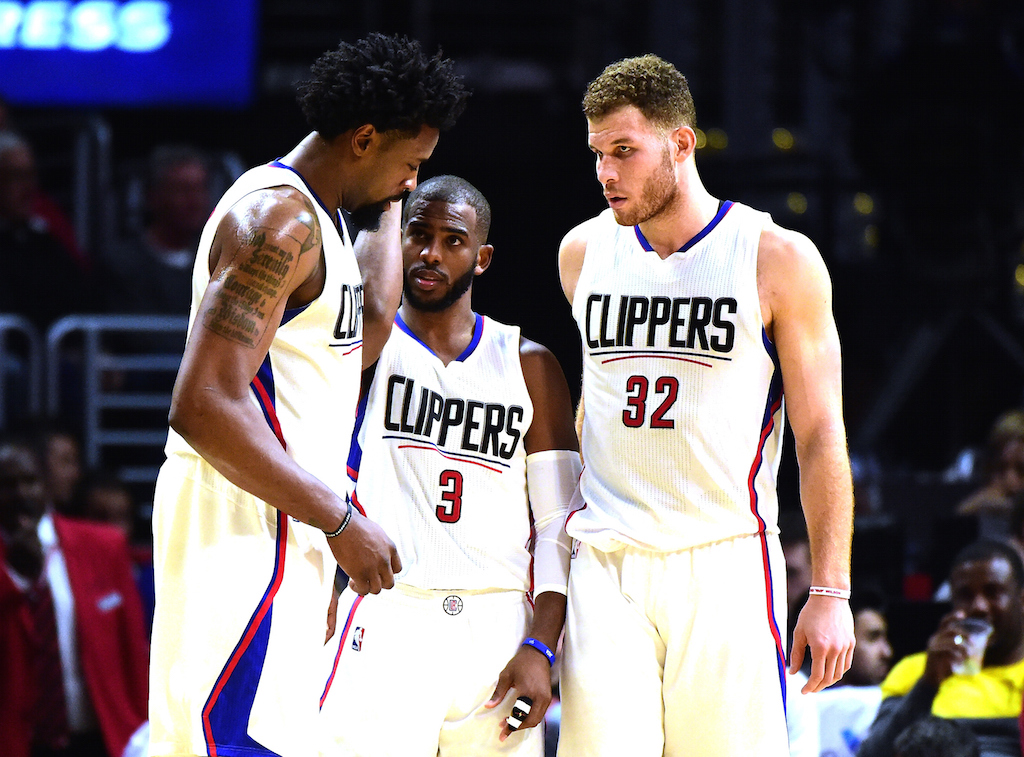 Los Angeles Clippers star forward Blake Griffin is a name you might be surprised to see flying around the trade rumor circuit, but you shouldn't be. The team has reportedly held discussions with the Denver Nuggets about possibly moving the five-time All-Star prior to February's trade deadline. The deal? No one knows for sure, but it's reported to have centered around swapping Blake for oft-injured Danilo Gallinari and human thesaurus for motor Kenneth Faried. 
The 27-year-old, who at the time had been sidelined since December 26, when he suffered a partially torn left quadriceps tendon in the Clippers' Christmas Day win over the Los Angeles Lakers. Los Angeles had advanced no further than the second round of the playoffs with Griffin, Chris Paul, and DeAndre Jordan as the main pieces at the time they may or may not have discussed swapping him out, and it turned out last season ended much the same way.

All of this combined could have the organization at least entertaining the idea of moving Griffin. There are already several reports suggesting that he would be the first player who the front office would consider trading. That said, Clippers head coach and general manager, Doc Rivers, stated on Friday that the team isn't interested in moving Griffin. "Blake's ours and he's going to stay ours," Rivers said Friday, according to the LA Times.
Although Rivers has openly stated that the team will keep the five-year veteran, it has at the very least gotten the ball rolling on the possibility of moving a player once thought to be "untradeable."Griffin has one more year left on his five-year, $94.5 million contract that will pay him a base salary of $20.1 million. Since he wasn't dealt last season, his value is arguably as high as it's ever been.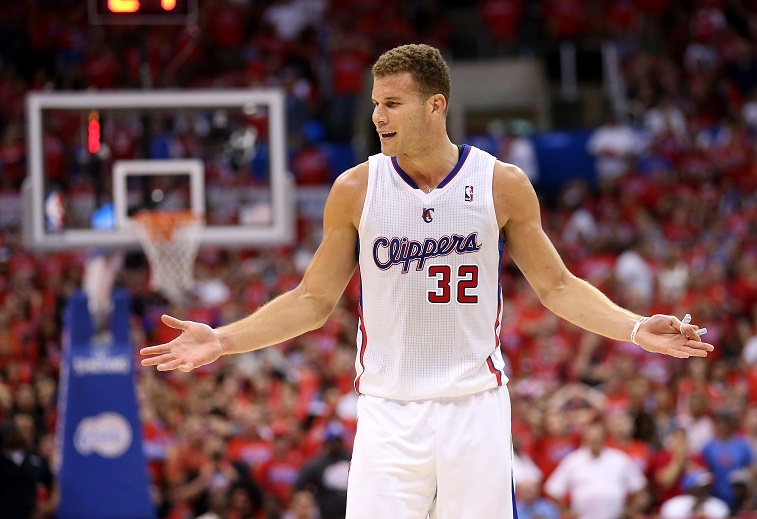 Even though the Clippers may not be willing to trade Griffin, who has averaged 21.5 points, 9.6 rebounds, and 4.0 assists while shooting 52.1% for his career the list of teams will be much longer if they are willing to listen to trade offers. He has become one of the top players at his position and — more appealing –  he's still just entering the typical prime of an NBA career to enter the prime of his career, which could mean that there's more upside to his game as he may develop into a more consistent jumper with a more defined post game.
All of this makes Griffin an enticing trade target, but it will certainly take a lot to pry him away from the Clippers by requiring an offer that will likely involve a few draft picks and a few promising young players or established veterans. He's a rare commodity in the NBA; a legitimate franchise-changing player who would immediately step in as the new face of any team he joins. Although it's highly unlikely that Griffin is dealt prior to this season's trade deadline, it's clear that the Clippers will have to make some tough decisions over the next offseason if they endure yet another early playoff exit.
This would be an even more obvious signal that the team's current structure with this big three in place just doesn't have what it takes to overcome the ultra-competitive Western Conference. There's no telling if dealing Griffin is the right move for the organization moving forward, but with the team stuck being just a playoff contender something has got to give, and moving their star forward could be the first of many cards to fall.