NBA Trade Rumors: Will the Rockets Trade Dwight Howard?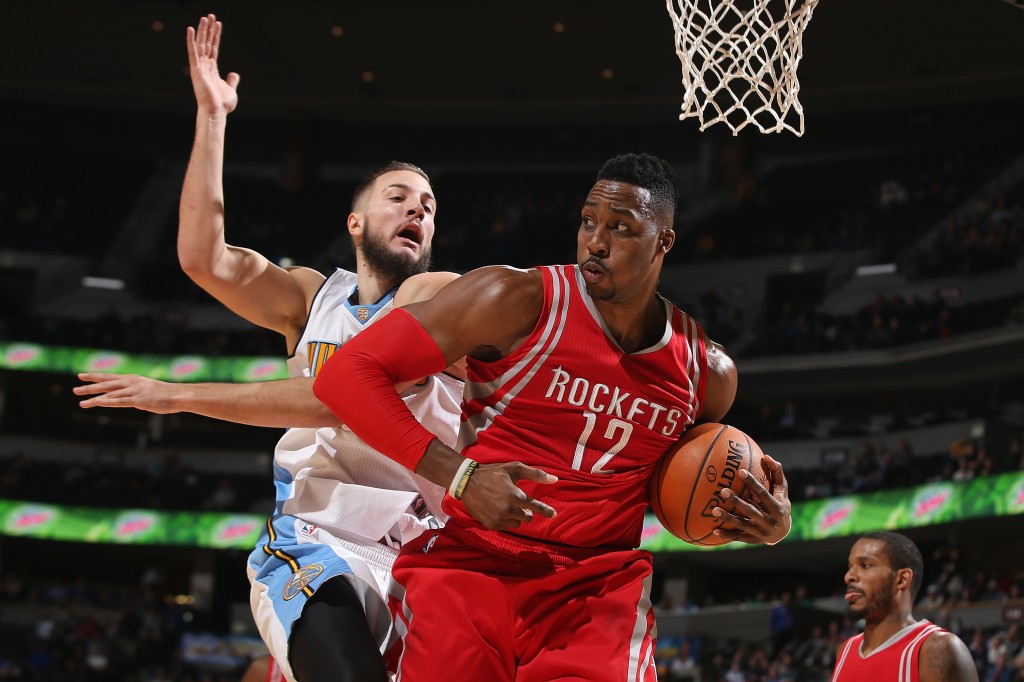 Each season around the trade deadline rumors surface concerning several of the league's top players. Houston Rockets center Dwight Howard has become a topic of discussion, with the Boston Celtics reportedly interested in the veteran big man. Houston stated that they are not interested in moving the 30-year-old, but the team has placed a high asking price on him. Although the Rockets seem content to keep Howard, it's the first time in his tenure with the team that he's been involved in any trade rumors.
The chatter began in December with reports suggesting that's he was unhappy playing second fiddle to James Harden. Howard shot down those rumors, but there has definitely been frustration brewing in Houston with the team sitting a half-game out of the playoff picture in the Western Conference. The Rockets' struggles this season even led to the front office firing Kevin McHale in November after signing a three-year extension in December 2014.
This all makes it fair to stipulate that through this difficult season the Rockets may have at least inquired about possible interest in Howard around the league. Keep in mind that he's currently in the third year of his four-year, $87.5 million contract that contains a player option for the final year. It wouldn't be out of the realm of possibility that the eight-time All-Star would elect to decline the player option in favor of testing the free agent market in hopes of receiving a larger lucrative deal, especially with the league salary cap taking a significant increase with the new TV money finally kicking in next season.
That said, it will take a lot to acquire Howard prior to the trade deadline, as the Rockets will likely ask for a few young players and draft picks in return. Along with taking on his $22.4 million base salary for this season, this could make any trade scenario seem bleak. It's a comparable situation to the one that Blake Griffin faces with the Los Angeles Clippers preferring to keep him. However, unlike Griffin, Howard can become an unrestricted free agent this upcoming summer while the Clippers star forward still has one more year on his contract after this season.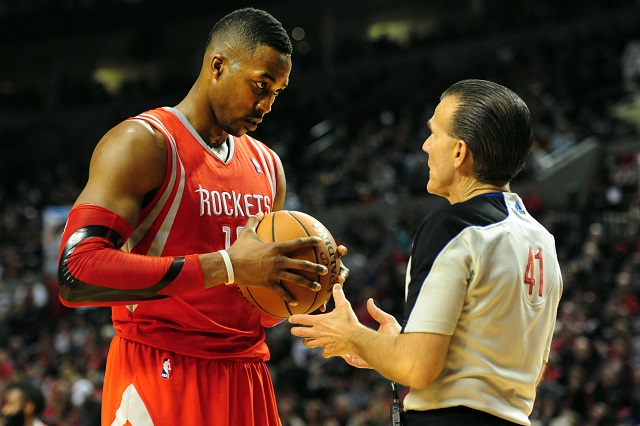 Although he's seen a noticeable decline in his offensive production, Howard is still one of the league's premier big men, averaging a double-double with 14.3 points and 12.0 rebounds along with 1.5 blocks per game. He's currently third in the league in field goal percentage (60.5) and rebounds, 14th in blocks, and tied for 13th with 23 double-doubles. Howard along with Andre Drummond are the only two players in the league averaging at least 14.0 points and 12.0 rebounds per game.
The Celtics possess the assets that could make a deal work between both teams, but it doesn't entirely make much sense for them to move a lot of their assets in order to get a player who can become a free agent in the summer. Howard has also dealt with nagging back and knee issues over the last two seasons, which will likely persist to a greater degree through the latter portion of his career.
It's a lot to gamble on a player, and it's hard to believe that Celtics general manager Danny Ainge would move the assets that he's worked hard to attain over the last couple of years (owning potentially four first-round picks in the 2016 NBA draft as well as multiple first-round selections in each of the next five seasons after that). In the end, Howard's long-term future with the team is uncertain. The Rockets may try to keep him in hopes of making a better pitch to Kevin Durant in free agency, but if that doesn't work out, there could be plenty of change on the horizon in Houston.