10 NBA Trades That Need to Happen Before the Deadline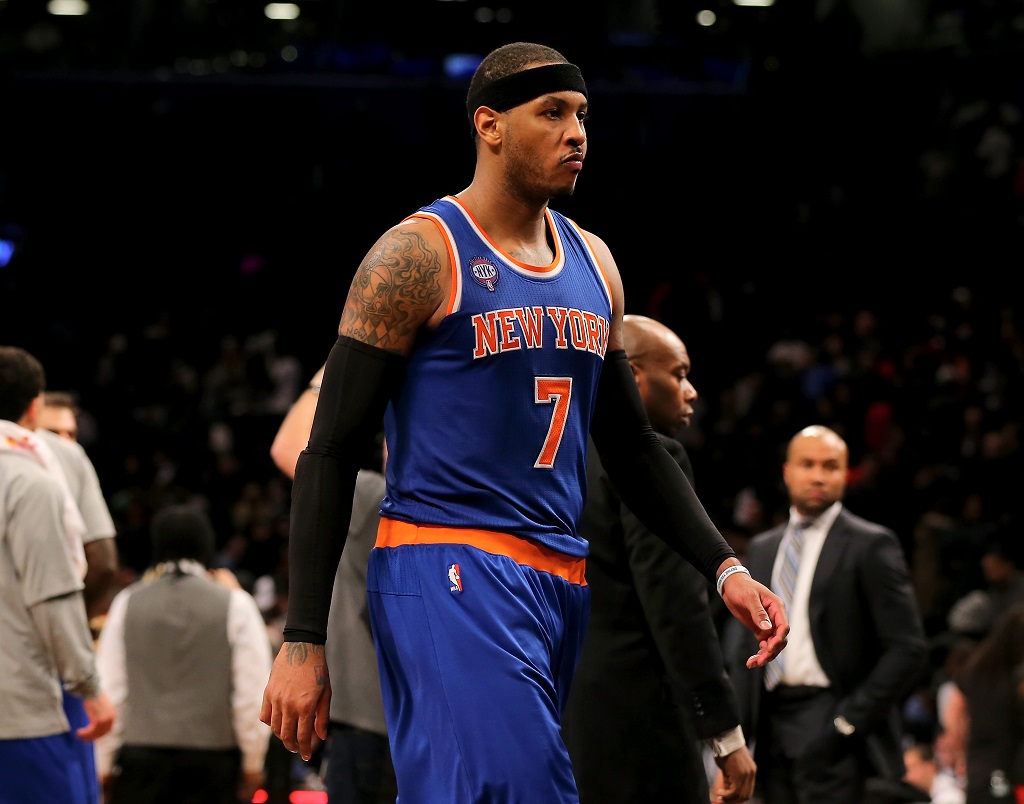 Trading season is upon us! While the NBA trade deadline (February 23) is never quite as active as, say, the Major League Baseball trade deadline, there's still fun speculation and a handful of deals that will go down. Ignore the stats in the big deals, because it's often about way more than just points and rebounds. Bad teams look to shed salaries, rebuilding teams look to acquire assets for the future, and contenders look to shore up their roster for a playoff run. So who should be on the move? While not necessarily everyone that should be traded will be, we dug into the ESPN Trade Machine to take a look at 10 deals that make sense right now.
10. Greg Monroe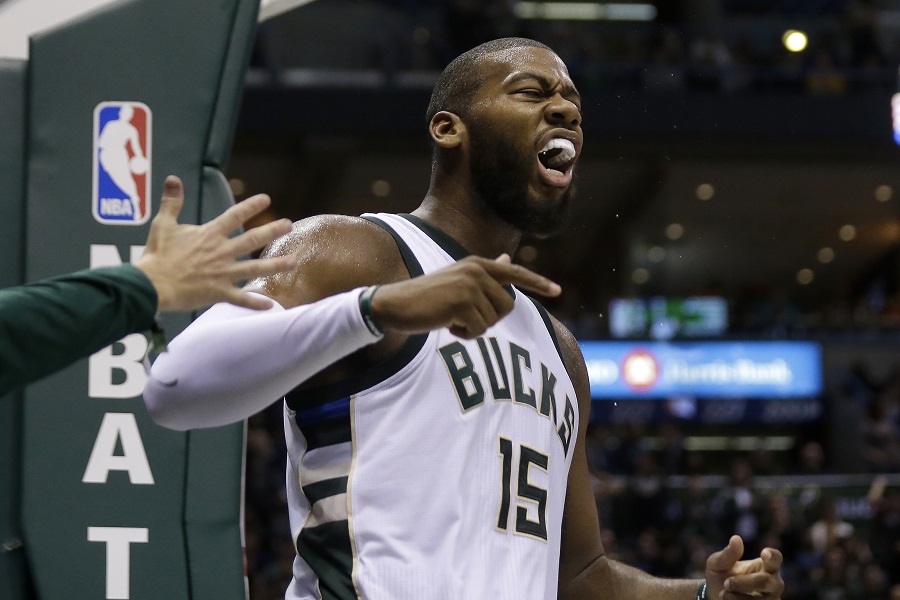 Power forward Greg Monroe has quickly fallen out of favor in Milwaukee, just two seasons after signing with the team. He's no longer in the starting lineup and playing just 21.8 minutes per game, with the team instead opting for a younger, quicker lineup on the court. But for a different team that needs a banger near the basket that can score and rebound, Monroe could be an asset. Because he can opt out after this season, leaving behind $17.9 million, it would be a major favor to Monroe to deal him somewhere that he can rebuild his value.
The Dallas Mavericks have a need for inside scoring, while the Bucks could stand to get more three-point shooting on their roster. A swap of Monroe for shooting guard Wesley Matthews could help out both teams in the short term, giving Milwaukee a better roster right now while providing more future cap space for the Mavs if Monroe does opt out this summer.
9. Carmelo Anthony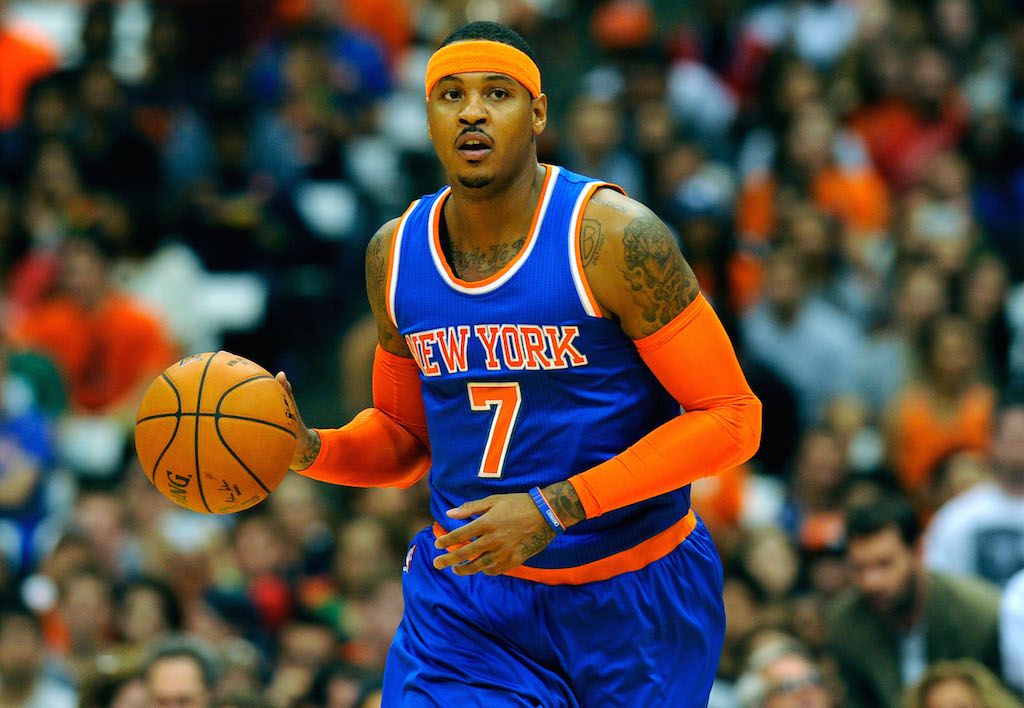 At one point, it looked like Carmelo Anthony wasn't going anywhere. But after some escalating problems between Anthony and team president Phil Jackson, it now looks possible that 'Melo might agree to move. But his home is in New York, where he forced a trade from Denver so many years ago. He even had an option to leave the pitiful Knicks in the summer of 2014 to sign with a then-prosperous Chicago Bulls team that had Derrick Rose, Joakim Noah, Taj Gibson, Jimmy Butler, and coach Tom Thibodeau. He chose to stay in New York then. But should he decide to waive his no-trade clause, Anthony's options might be down to just the Cleveland Cavaliers.
The Cavaliers have lost Kevin Love for at least a month and a half, but a deal surrounding center Tristan Thompson and J.R. Smith could make sense for the Knicks. There would probably have to be draft assets heading to New York in any deal, but Thompson and Smith for Anthony, reserve point guard Brandon Jennings, and center Kyle O'Quinn works from a financial standpoint. The Cavs get assets to keep their championship dreams alive for now, while the Knicks dump Anthony and gain a strong, young center in Thompson.
8. Paul Millsap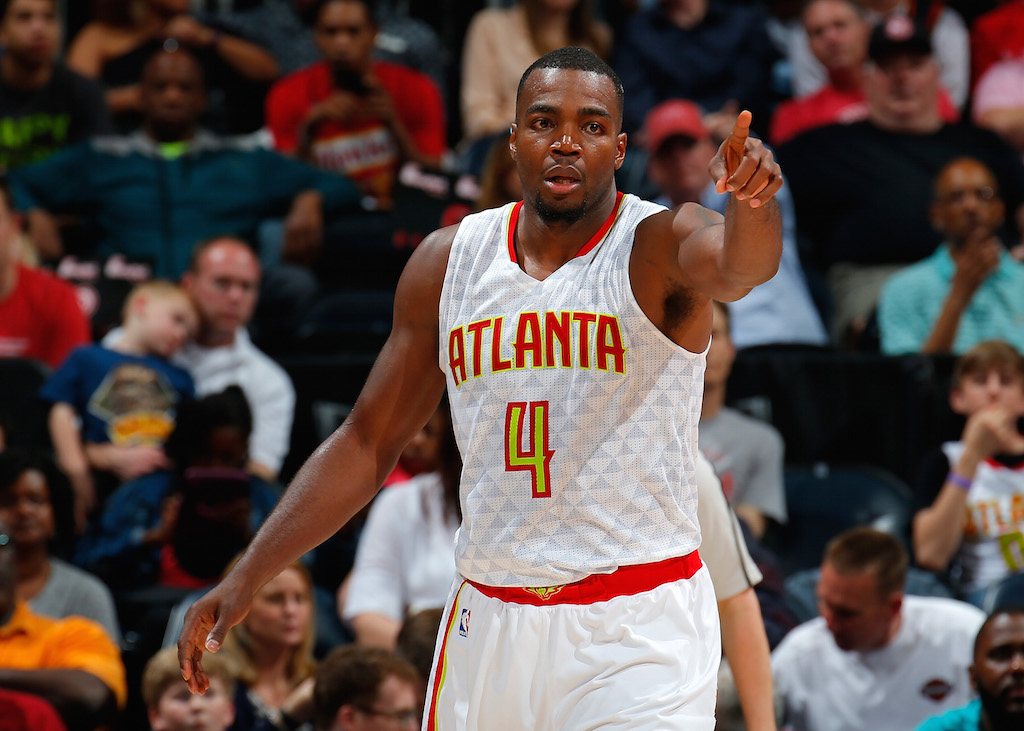 There was some question about whether the Atlanta Hawks would actually move power forward Paul Millsap this year, but that was alleviated a bit when they surprised everyone and dealt away shooter Kyle Korver. Millsap is set to be a free agent, and recently head coach Mike Budenholzer has said that Millsap is staying put. But Atlanta could cash in now by dealing him to a true contender — sorry, Hawks fans — like the Utah Jazz.
Okay, so the Jazz aren't a major contender in the difficult West. But as they've become better, power forward Derrick Favors has shown decline. He's playing just 23.5 minutes per game this season and averaging just 9.2 points and 6.1 rebounds per game, he has dealt with injuries, and there have been rumors that he might be on the move. It might not be the best deal for Utah long-term, considering that Millsap could walk away for no return, but swapping the two forwards makes sense for both teams. The Hawks get an asset that's signed through next season, while the Jazz get better now and get the inside edge on signing Millsap this summer.
7. Taj Gibson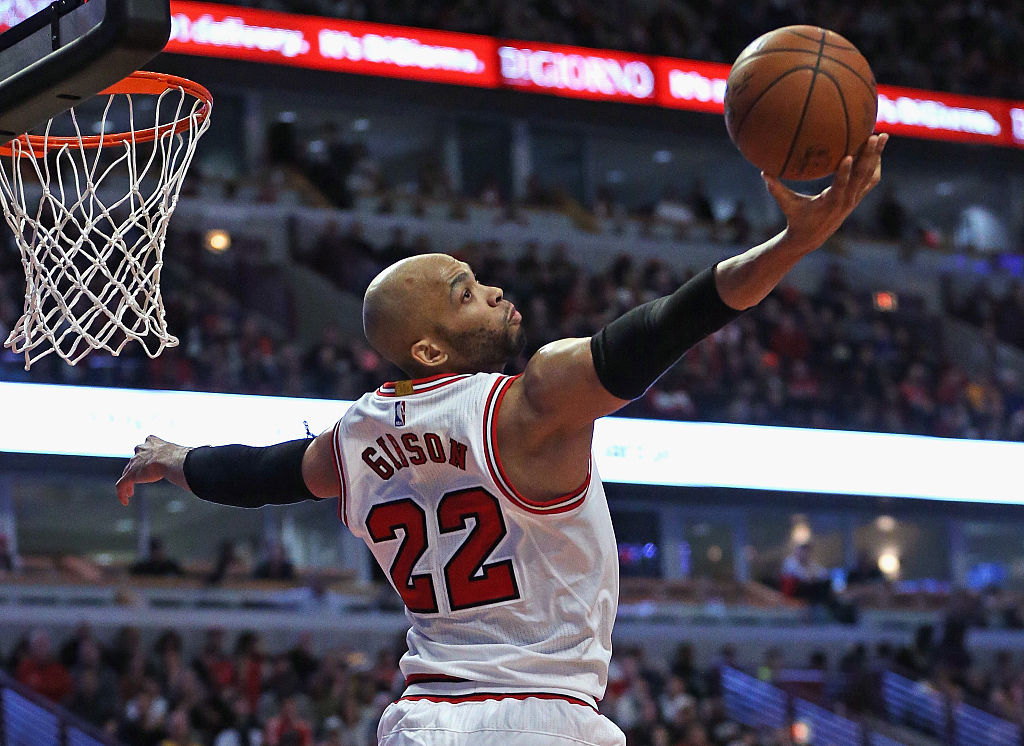 If the Cavaliers can't trade for Carmelo Anthony, the trade deadline could lead them to the Chicago Bulls. Power forward Taj Gibson is coming up on free agency, costs considerably less than Millsap in dollars, and would also cost quite a bit less in trade assets. Gibson is having an underrated season in what has been an underrated career in Chicago, starting for the Bulls and averaging 11.6 points, 6.9 rebounds, and 51.9% shooting from the floor.
Cleveland really could use the frontcourt help, especially with the uncertainty around Love. They don't have a ton of assets to give up, but with Gibson's contract expiring this summer it really shouldn't cost a whole lot. The salary of Iman Shumpert would make the deal work, and if that's not palatable for the Cavs they could go with a package of Channing Frye and DeAndre Liggins instead. Chicago gains some badly needed outside shooting, while the Cavs get some toughness down low.
6. Rajon Rondo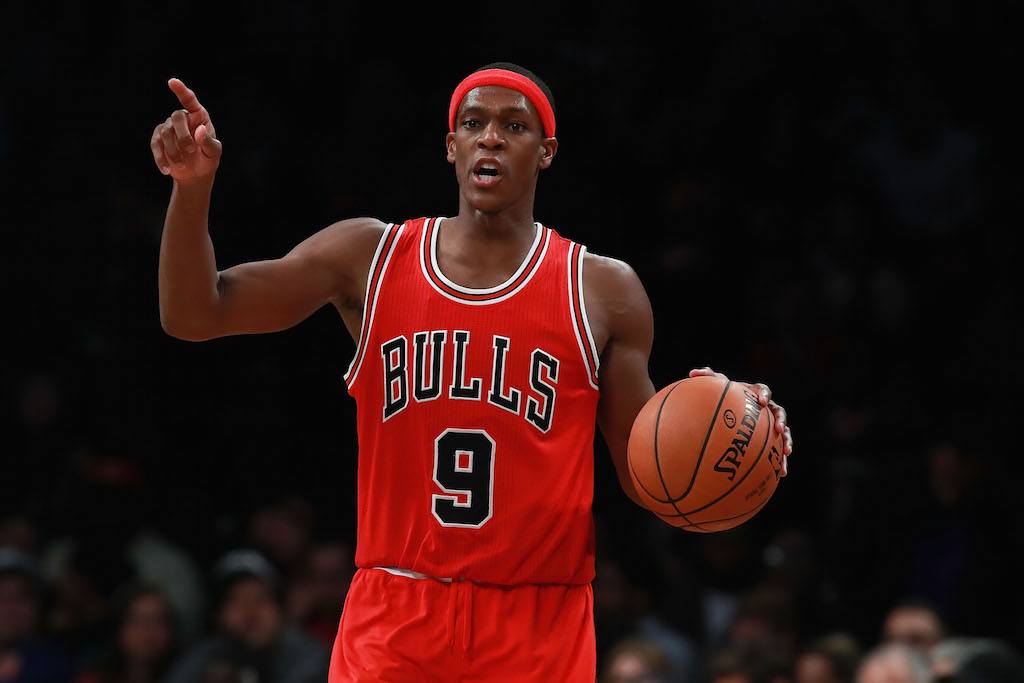 Let's face it, signing Rajon Rondo was a head-scratcher from the start for a Bulls team that has been run over the last few years like a failing business just desperately trying to make a profit. The Bulls brought in a player that didn't fit their personnel or their coach, simply because he seemed to be an upgrade. Spoiler alert: It hasn't worked. Rondo is having one of the worst seasons of his career, when looking at points, assists, and shooting percentage. But you know who needs a backup point guard? The Cleveland Cavaliers.
This is where it gets crazy. The Cavs can acquire Jameer Nelson (the point guard they need) and Mike Miller from the Denver Nuggets in exchange for a first round draft pick and trade exceptions. The Bulls send Rondo to Denver along with their first round pick, and Denver sends back shooting guard Will Barton to open up playing time for 19-year-old Jamal Murray. Everybody wins.
5. Nerlens Noel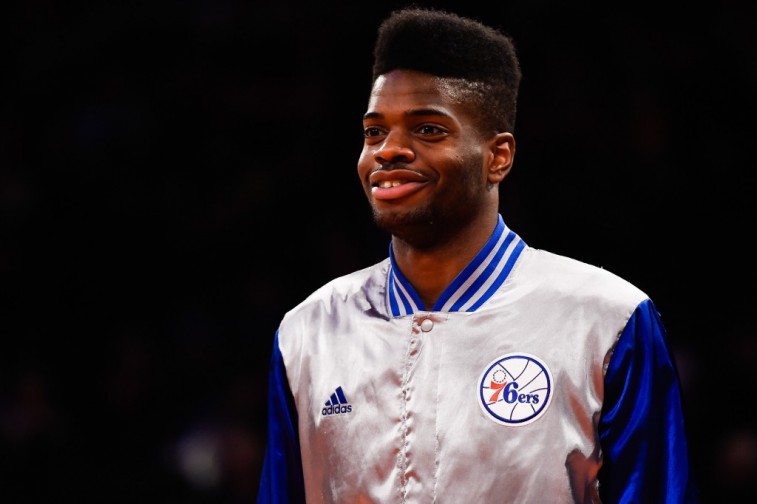 There are two things that the Philadelphia 76ers have too much of: talented, young big men, and losses. They probably can't do much about the latter this season, but they could fix their first problem by trading the forgotten man, Nerlens Noel. After averaging 11.1 points, 8.1 rebounds, and 1.5 blocks per game in 29.3 minutes in his second season last year, Noel has been limited to just 11 games this year — averaging 7.8 points, 3.5 rebounds, and 14.7 minutes per game. The former No. 6 overall pick in the 2013 NBA draft still has talent that could be best utilized elsewhere.
So what about the Portland Trail Blazers? They have a draft pick coming up that should be somewhat enticing for the 76ers. The Blazers could deal forward Noah Vonleh, starter Al-Farouq Aminu, and a top 5 protected draft pick to Philadelphia in exchange for Noel. That would give the Blazers quite the young core of Noel, Damian Lillard, C.J. McCollum, and Allen Crabbe.
4. Derrick Rose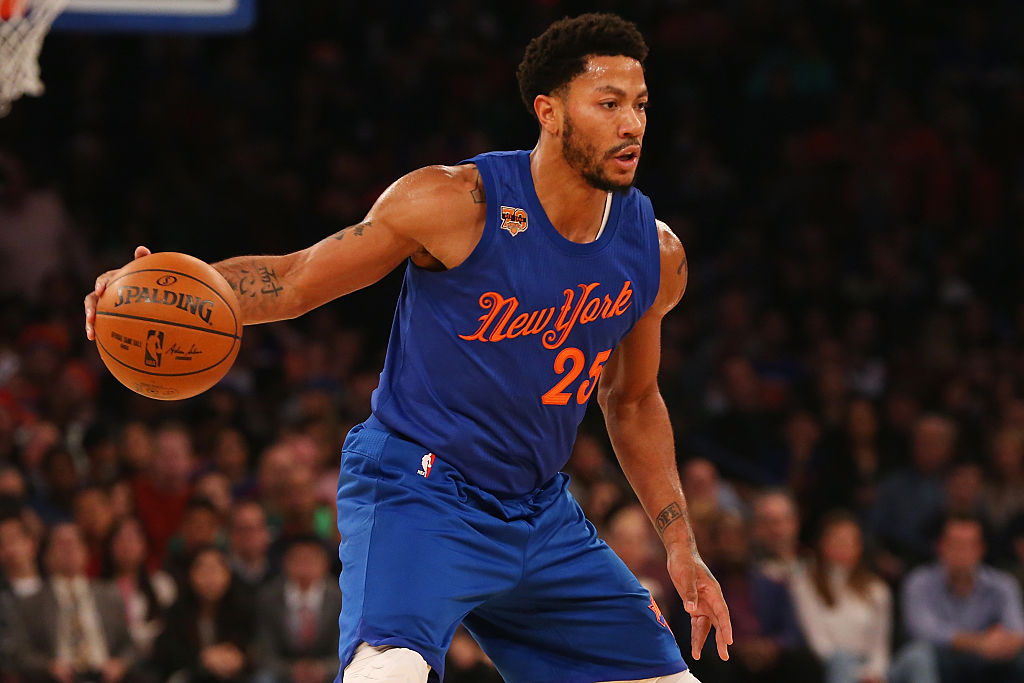 The Bulls surprised a lot of people when they were actually able to trade Derrick Rose last offseason, sending him to the Knicks in return for, essentially, useful players in Robin Lopez and Jerian Grant. Rose is on the last year of his "MVP contract," making around $21 million this season. The Knicks are a disaster, however, and Rose's recent headscratcher of leaving to go to Chicago to attend to a family matter without telling anybody exacerbates the problem. New York needs to compile assets to help build a competitive team, and somebody is probably interested in a half-season of Rose.
The Phoenix Suns currently have a logjam in their backcourt and some cap space, which could be a match. The Suns could dump Brandon Knight, a 25-year-old with career averages of 15.5 points, 4.4 assists, and 35.9% shooting from three-point range in exchange for Rose. Knight isn't a perfect player, but he's still young and might be able to develop with the Knicks in a way that he can't while coming off the bench in Phoenix. The fact that Knight is signed to a relatively reasonable deal for the next three seasons makes this deal sensible for both sides.
3. Jahlil Okafor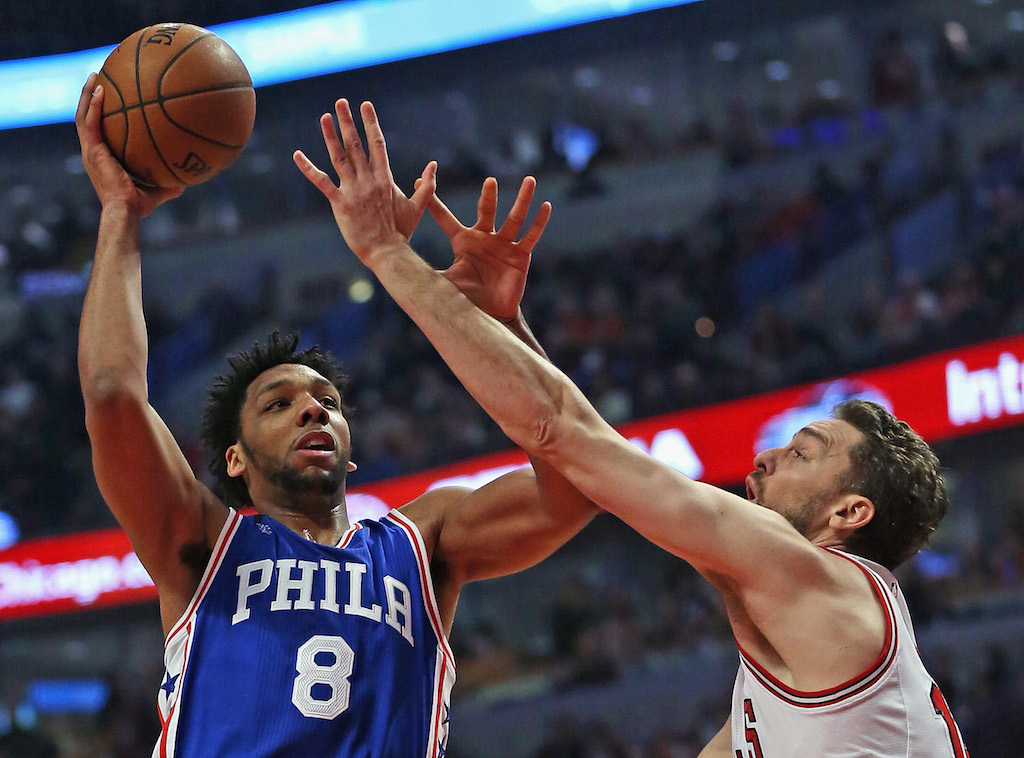 Another player on the Philadelphia 76ers that needs a new home is center Jahlil Okafor. The number three overall pick from the 2015 NBA draft has been a bit of a disappointment in Philly, and with the bulk of big men on the roster it would be good for both parties if the 76ers could find a trade partner. That partner might be the New Orleans Pelicans.
The Pelicans, like the 76ers, aren't going anywhere this season. Sending former Sixers point guard Jrue Holiday–who is set to be a free agent after this season–to Philadelphia along with a future protected first round pick might end up being enough for the Pelicans to swing bringing Okafor on board. This allows Anthony Davis to play more on the perimeter on offense and spreads the floor a bit more, which could help the team improve going forward. With how much cap space the 76ers have, the deal works in theory.
2. Ricky Rubio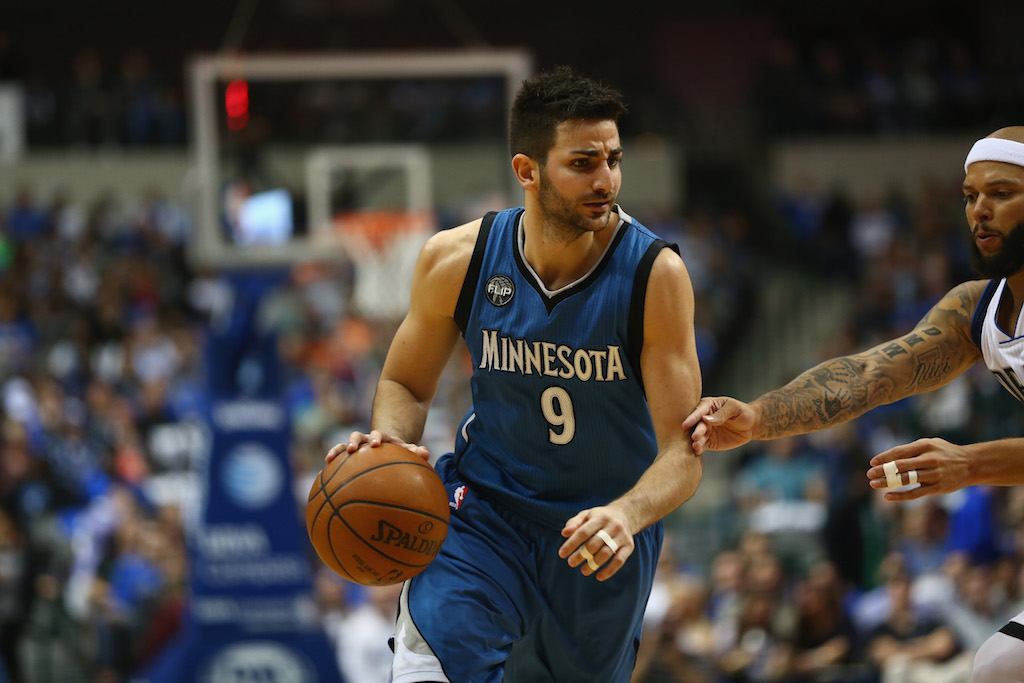 It's no secret that the Minnesota Timberwolves would like to move point guard Ricky Rubio. They have Zach LaVine (who is out for the season with a torn ACL) and Kris Dunn, who are the future of the team in the backcourt, and would desperately like to make a change and give Dunn — as well as fellow point guard Tyus Jones — time to develop. With Rubio signed for two more seasons and making $13.4 million this year, it might be hard to find a match for Minnesota.
But the Brooklyn Nets could be the one. Also a terrible basketball team, the Nets have found themselves trying to piece together whatever they can at the point — running Jeremy Lin and Spencer Dinwiddie out there. The Nets could take on Rubio's salary, giving them a guy who really can't shoot the ball but might be better for distributing to the other players on the roster. In return, the Nets could send veteran guard Randy Foye back to Minnesota.
1. Luis Scola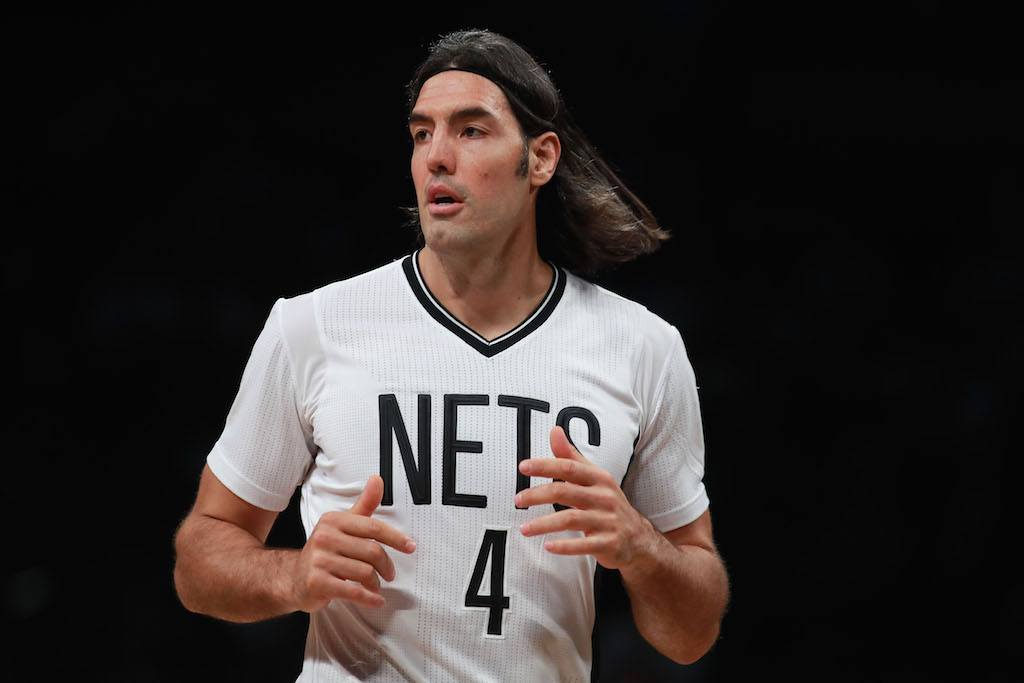 He's an overlooked player because of his age and the team he plays for, but forward Luis Scola could still be of help to a team that needs some scoring in the post. On the season, the Nets' big man is averaging just 13.4 minutes per game to go along with 5.1 points and 3.9 rebounds. Those aren't big numbers, of course. But considering that the team acquiring him would owe just the remaining part of his one-year, $5.5 million contract, it wouldn't be a stretch to find the 36-year-old a new home away from the tanking Nets.
The Houston Rockets could use the veteran forward. He's familiar with the organization, having spent five seasons there to start his career, and would likely be amenable to a deal. Houston would love to unload the disappointing and expensive Corey Brewer, who is set to make $15.2 million over the next two seasons. Brooklyn could swap Scola for Brewer and the Rockets' first round pick (it's looking like it'll be in the 25-30 range) and everyone would be happy with the outcome. The Nets would get a draft pick and Houston would get a player that can help now, plus $7.6 million in extra cap room the next two years.
All stats and information via basketball-reference.com and ESPN Trade Machine.