NBA Twins Brook and Robin Lopez Love Disney, Compare Themselves to Chip and Dale
Brook and Robin Lopez are a rare breed in the NBA, twin brothers who have both had long and successful careers in the league. The 7′ brothers were each first-round picks in the 2008 draft, with Brook going 10th to the Nets and Robin 15th to the Suns. They've both moved around to several teams since then, but both are still in the NBA today.
When the league returned from its COVID-19 pause last summer, the Lopez brothers were probably both thrilled to learn that the league would be finishing its season in a bubble at Walt Disney World because Brook and Robin are both huge Disney fans, and even compare themselves to a pair of animated Disney brothers.
Brook Lopez's NBA career
Brook spent his first nine seasons with the Nets, and was part of the team during the franchise's move to Brooklyn. In June 2017 the Nets traded him to the Lakers, and he played the 2017-18 season there before signing with the Bucks, where he remains today.
He's in the 13th season in the NBA and entering the twilight of his career, so his scoring is down a bit this season. In 14 games, he's averaging 9.7 points, 5.4 rebounds, and 0.9 assists per game.
For his career, he averages 16.7 points, 6.4 rebounds, and 1.5 assists. Brook is in the second season of a four-year, $52 million contract with Milwaukee.
With that massive payday Brook got in the summer of 2019, his career earnings through this season stand at nearly $145 million, and that could end up being in excess of $170 million if he finishes out the final two seasons of his deal with the Bucks.
Robin Lopez's NBA career
Robin has played for more teams than Brook, having spent just four seasons with the Suns after they drafted him. He has been part of three trades in his career, and the 32-year-old journeyman is now in his first season with the Wizards, his seventh team since being drafted.
He has only started in one of his first 11 games this season, and he is averaging 6.5 points, 4.2 rebounds, and 0.5 assists in the first part of the campaign.
That represents a drop from his career averages — 8.7 points, five rebounds, and 0.8 assists. Robin is on a one-year deal with Washington, which is paying him $7.3 million this season, and his career earnings put him over $90 million.
The Lopez Brothers' love of Disney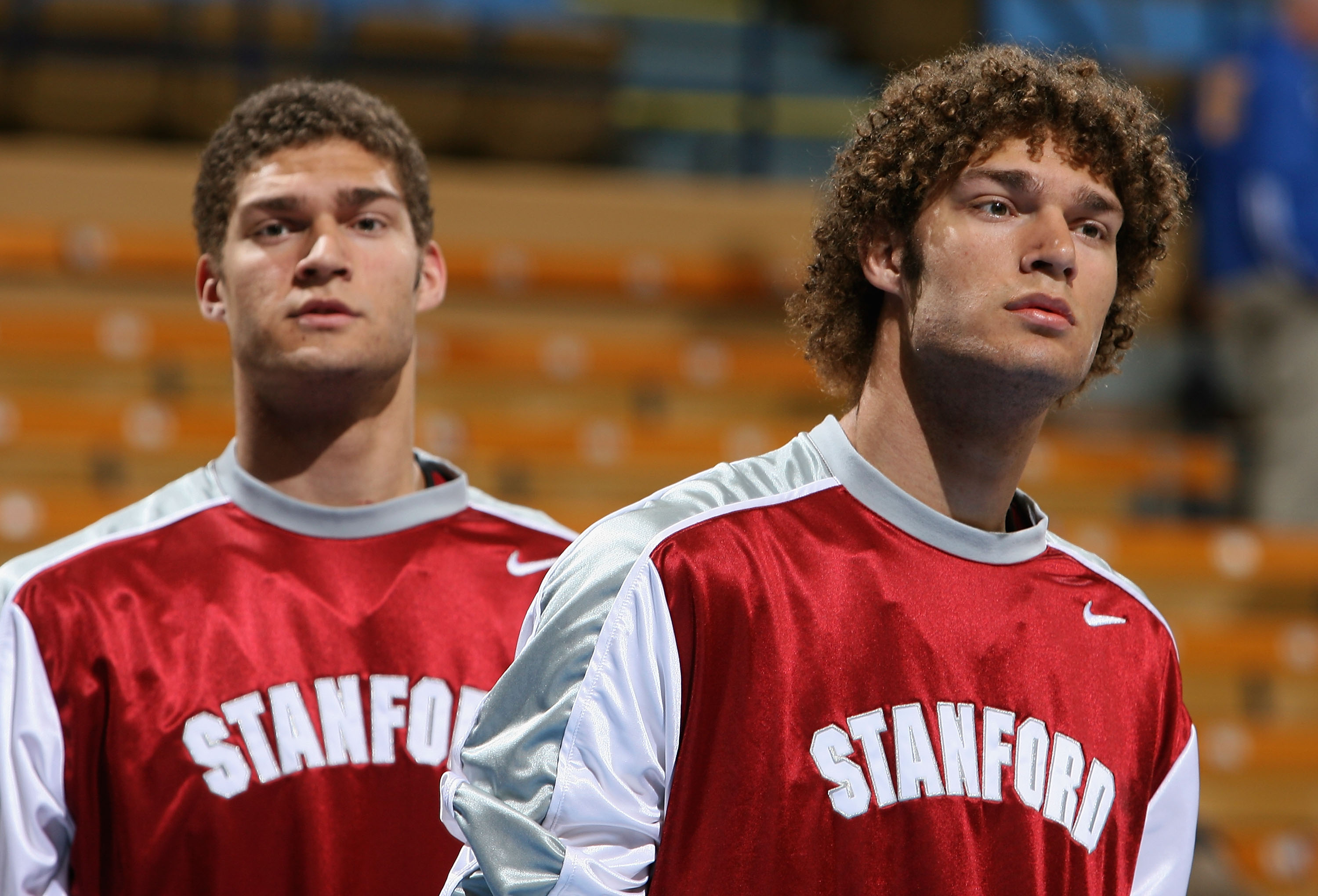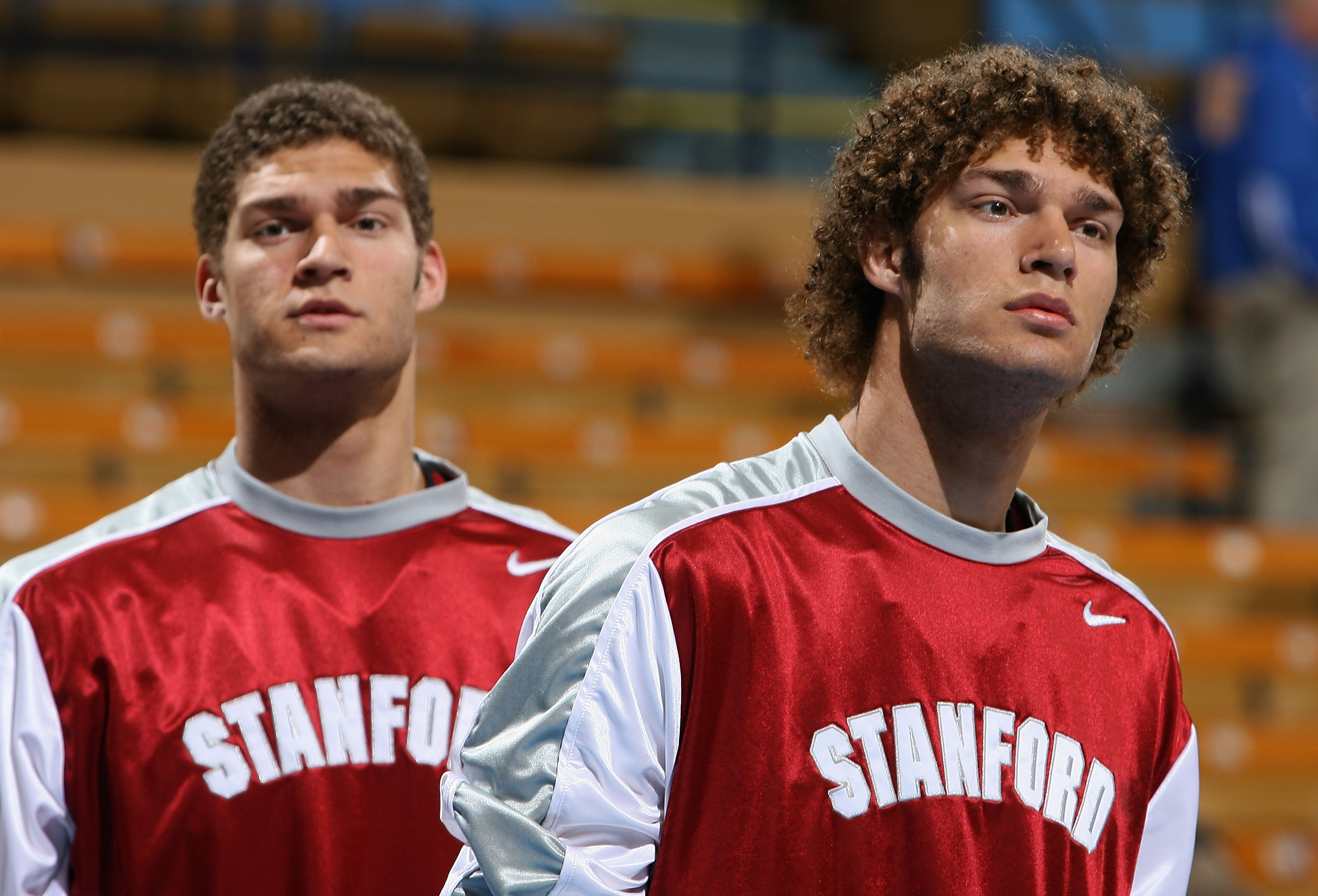 Disney is one of the most popular companies in the world, with tons of megafans around the globe — and the Lopez brothers likely count themselves among that group.
Heading into the NBA's Disney bubble, the twins spoke to the Disney Parks Blog about their favorite Disney memories. For Brook, one of his favorite memories comes from the brothers' first trip to Disney World when they were just 2 years old.
He recalls them dancing with Chip and Dale, who Brook calls "two people who Rob and I then admired and still admire today." Brook admits that the cartoon chipmunks have a lot of qualities in common with the NBA veterans. That list, according to the seven-footer, includes looking alike and quarreling sometimes, but "they can get along too."
The Disney memory Robin shared took place in Animal Kingdom, when it suddenly started to pour out of nowhere, "typical Florida style." They headed to Expedition Everest and repeatedly rode the ride, turning it into a competition to see "who remained standing at the end."
Robin won the impromptu contest and went to Kali River Rapids to celebrate, and he "got even more soaked" there. 
All stats courtesy of Basketball Reference
Contract information courtesy of Spotrac