NBA: 5 Underdog MVP Picks for 2016–17
We all know the NBA teams that are championship favorites in 2016–17, as well as which players are the top bets to win the Most Valuable Player award. But which players have the abilities — and are in the right situations — to potentially shock the world and contend for the MVP award? A few intriguing names come to mind, so we're going to take a look at the five best underdog MVP picks for the award this coming season.
Note: All odds courtesy of Odds Shark.
1. Isaiah Thomas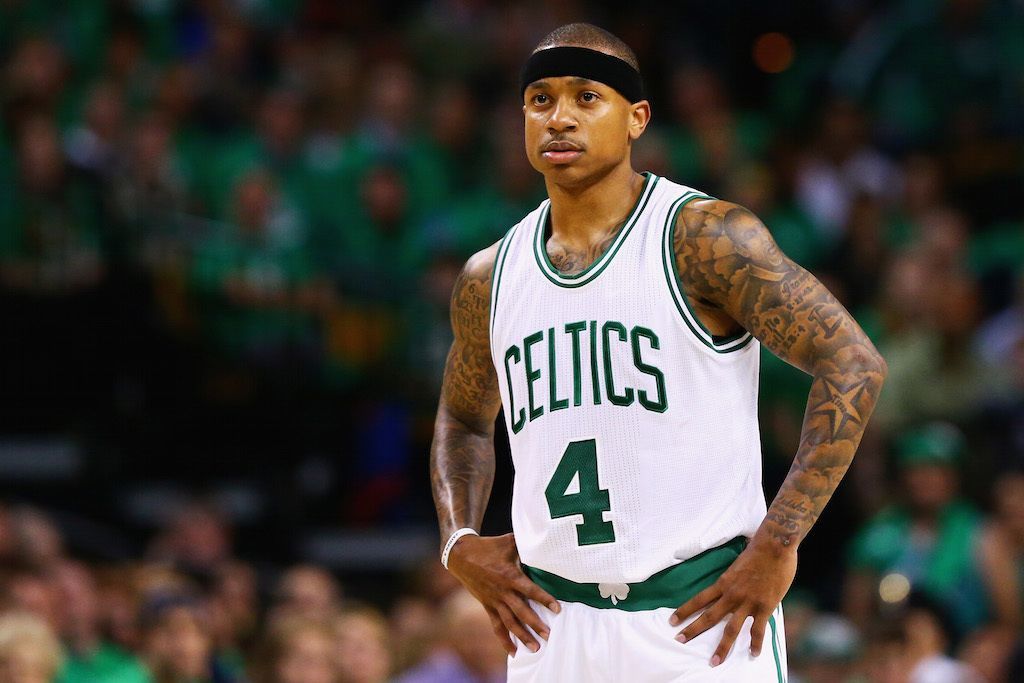 Odds: +6600
There's a whole lot to love about Isaiah Thomas' game, and with Al Horford now in the mix, the Boston Celtics are legitimate championship contenders. To go along with that, Thomas took major strides forward in 2015, averaging a career-high 22.2 points-per-game, as well as nearly matching his career-best in assists-per-game with 6.2. Essentially, Thomas seems to have truly turned a corner, and with odds of +6600 on him to win the MVP award, it's definitely worth giving him some love.
2. Karl-Anthony Towns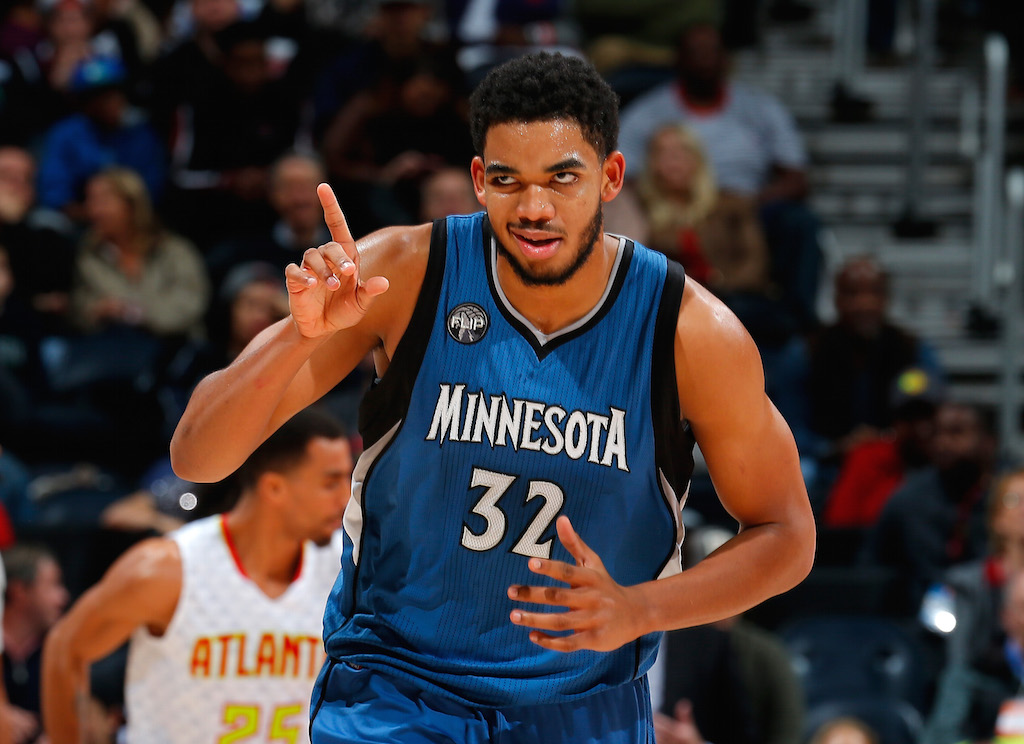 Odds: +5000
When it comes to Karl-Anthony Towns' argument to win the MVP in 2016-17, the issue will likely come down to his team's performance. The Minnesota Timberwolves are loaded with young talent, and if they can piece it all together, they could very well be a playoff team.
After a 29-53 finish last season, the only way Towns will likely win the MVP is if his team makes it back to the postseason at the very least. They may actually need to be even better than a bottom-tier playoff team. With that said, Towns was a stellar rookie, averaging 18.3 points, 10.5 rebounds, and 1.7 blocks-per-game. If he can continue to grow and improve, there's no reason to believe that he won't have his name in the MVP mix.
3. Damian Lillard
Odds: +2800
Damian Lillard is on the fringe of being an "underdog" pick for the MVP award. With that said, there are quite a few names above him. If he's able to continue helping the Portland Trail Blazers improve, and his numbers keep trending upwards, then why not Lillard? His points-per-game and assists-per-game were both career highs last year, at 25.1 and 6.8, respectively. Even more impressive than that, is the fact that he led the Blazers to a 44-38 record in the brutal Western Conference. There's no reason not to love Lillard, and seeing him average over 26 or 27 points-per-game next season doesn't seem too farfetched.
4. Jimmy Butler
Odds: +10000
There's one question that has to be answered before Butler becomes a legitimate MVP candidate during the 2016–17 season. Is this actually Butler's team? Or will Dwyane Wade and Rajon Rondo take over the show? If it's Butler's team, which seems likely, then he may be poised for a real breakthrough that could result in him being an MVP candidate. Butler averaged a career-best 20.9 points-per-game last season, as well as a career-high in assists-per-game at 4.8. He also pulled down 5.3 rebounds-per-game to top it all off.
Butler is a player who can do nearly anything, while proving to be a strong defender as well. The Chicago Bulls have the potential to get back into the playoffs and do some damage. If they can be a surprise top-five team in the Eastern Conference, then don't ignore Butler as a potential MVP candidate. Those odds of +10000 are pretty nice, too.
5. John Wall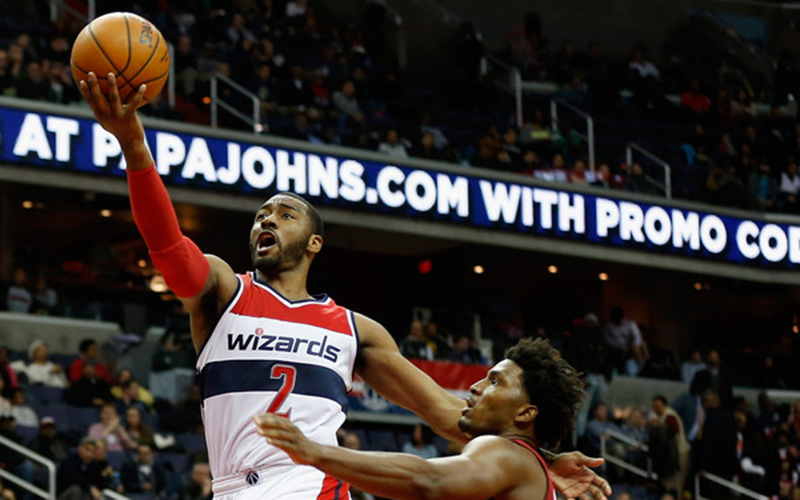 Odds: +5000
It was a bit surprising to see the Washington Wizards miss the playoffs last season, but their 41-41 record wasn't enough to get the job done. Obviously, like we've said before, quite a bit of Wall's push for an MVP depends on how his team ends up doing.
On a statistical level, Wall was posting career-best numbers in 2015–16. He averaged a double-double, with a career-high in points and rebounds at 19.9 and 10.2 respectively. Not only is Wall a great scorer and passer, but he's also a strong defender, as he averaged 1.9 steals-per-game and nearly a block-per-game as well. Wall's speed is pretty much scary to watch, and if the Wizards can become a top-five team in the East again, then why not Wall?
Statistics courtesy of ESPN and Basketball-Reference.