NBA: Was Steve Kerr the Right Choice for Coach of the Year?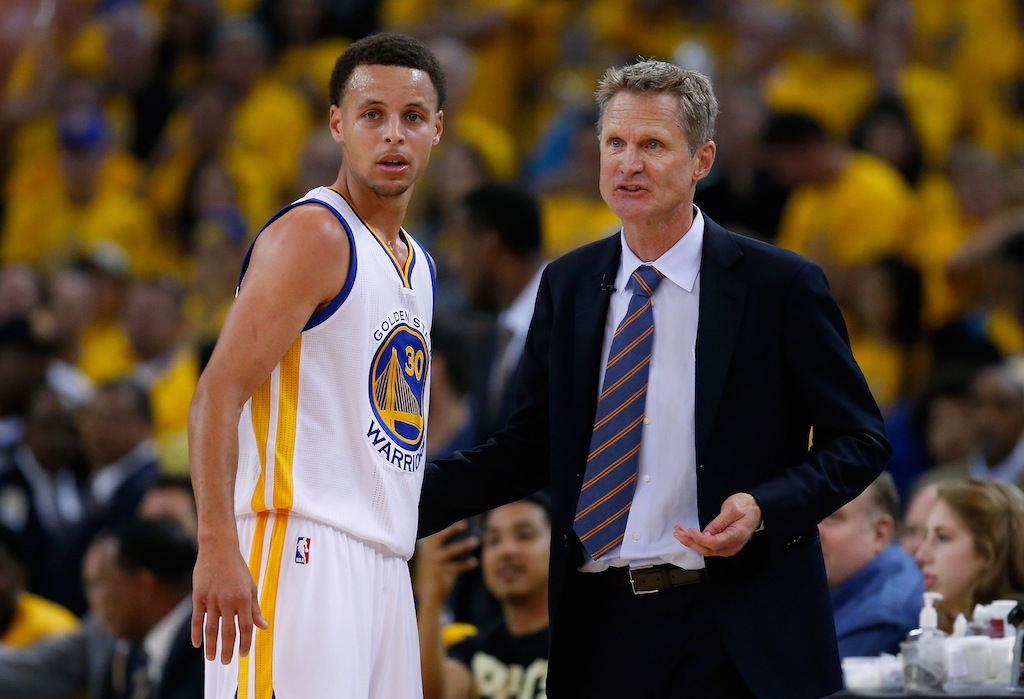 The Golden State Warriors finished off a historic regular season that saw them hold a 73-9 record, effectively breaking the Chicago Bulls' single-season NBA record set two decades ago by one win. This monumental feat helped Warriors' head coach Steve Kerr capture his first NBA Coach of the Year award — in just his second season with the team — after receiving 64 first-place votes from the panel of 130 media members who regularly cover the league.
Portland Trail Blazers' Terry Stotts finished second and San Antonio Spurs' Gregg Popovich was third. Kerr became just the third Coach of the Year winner in Warriors' history, joining Don Nelson (1991-92) and Alex Hannum (1963-64). This comes a season after the Warriors (in Kerr's first year) set a then-franchise record with 67 wins, joining the Bulls as the only teams in NBA history to accumulate at least 65 wins in consecutive campaigns.
In the 2015-16 season, Golden State set a new league single-season record with 34 road wins. They won their first 36 home games, which established another NBA feat by winning 54 straight home games that dated back to last season. Additionally, they were the first team in NBA history to finish an entire regular season without losing consecutive games and without losing twice to the same team.
The Warriors led the league in several offensive categories such as scoring (114.9 points), field goal percentage (.487), three-point percentage (.416), and assists (28.9). They were the first team in NBA history to make 1,000 three-pointers in a single campaign with 1,077 from beyond the arc.
Stephen Curry played a major part in these records with likely his second straight MVP season; he led the NBA in scoring (30.1) and steals (2.14), and he set new league record with 402 three-pointers. Draymond Green put together a stellar season, which helped him earn his first All-Star Game nod. Klay Thompson averaged a career-high 22.1 points and earned his second straight All-Star Game selection while Andre Iguodala finished second in the Sixth Man of the Year voting behind Los Angeles Clippers' Jamal Crawford.
It makes it hard to argue against Kerr as this year's recipient of the Coach of the Year award because of the many historic achievements made by the Warriors under his watch. However, a strong case could be made against him. Due to complications from two back surgeries, Kerr missed the Warriors' first 43 games as he recovered.
In his absence, assistant coach Luke Walton guided the team to an NBA record 24-0 start and a 39-4 mark, which is also best in league history through that span. In fact, a case could be made for Walton being as worthy of the award due to the unmatched level of regular-season success that the franchise experienced under his watch. If not for their hot start with Walton, the Warriors may not have set the new NBA mark for most wins in a single season.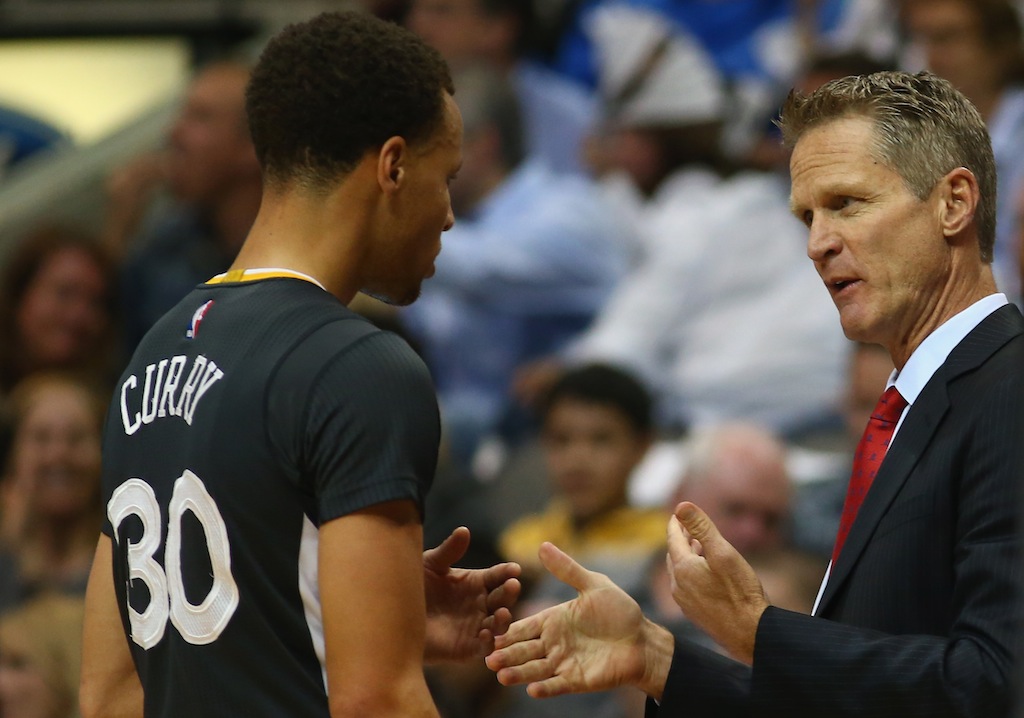 At the same time, this argument elevates the impressive jobs that both Popovich and Stotts have done with the Spurs and Trail Blazers respectively.
Under the three-time Coach of the Year winner, San Antonio finished with a franchise-best 67-15 record with the most wins at home in a single season, tying with the 1985-86 Boston Celtics. They also set the NBA record for most home wins to start a season (38), along with an NBA single-season record with 15 wins by 25 points or more and 21 victories by 20-plus points.
The Spurs were the first team to record 14 wins by 25-plus points through the first 53 games of the season. If not for the Warriors' record-breaking season, there would have been a greater appreciation and a much larger amount of media attention aimed at the Spurs' high level of success, which could have caused Popovich to win his fourth Coach of the Year award.
That said, the most impressive coaching performance this season was from Stotts as he led Portland to the fifth-best record in the daunting Western Conference. And the team was supposed to experience a disappointing season after a huge roster turnover. The Trail Blazers saw the departure of four starters (besides All-Star guard Damian Lillard), including the long-time face of the franchise in All-Star forward LaMarcus Aldridge, who headed to the Spurs via free agency in the offseason.
Obvious signs pointed to the team taking a massive step back, but instead, the opposite occurred as they remained in the thick of the Western Conference. Lillard had the best season of his young career, posting highs with 25.1 points and 6.8 assists. C.J. McCollum had a breakout year posting 20.8 points (44.3% FG, 41.7% three-point, 3.2 rebounds, 4.3 assists, and 1.2 steals, which helped him earn the Most Improved Player award.
Although there was an expected hike in Lillard's production, there was no clear indication that McCollum would play anywhere near the level he has this season, more importantly helping his team contend for a playoff spot. All of this makes Stotts' season look more remarkable. Yes, Kerr helped led the Warriors to the best regular-season record in league history, but it wasn't as astounding as the job that the Trail Blazers' head coach did with a team that many considered a bottom dweller in the Western Conference.
Kerr didn't coach the entire season, and it doesn't give him a strong enough argument to pass up the job that Stotts performed with a team that highly overachieved by finishing as a playoff contender. This alone should have earned him the much-deserved award.
Statistics courtesy of Basketball-Reference.com and ESPN.com.