NBA: What This Season Will Do for Rajon Rondo's Career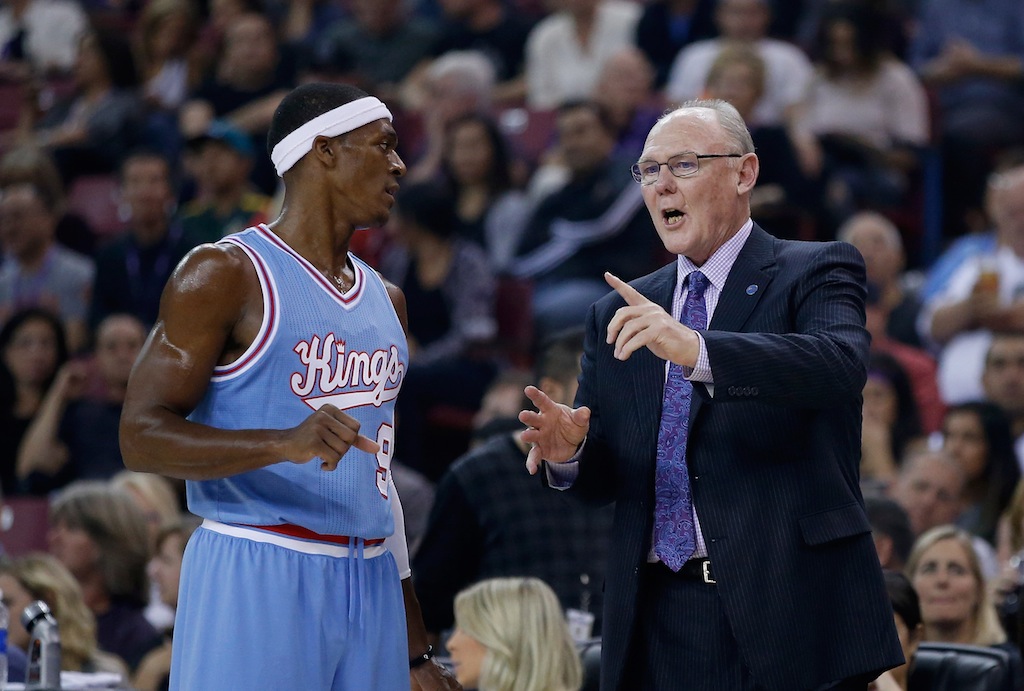 This past offseason, former All-Star point guard Rajon Rondo was an unrestricted free agent for the first time in his career. However, the 29-year-old wasn't a heavily pursued player as he received little interest from teams across the league. In the end, he signed a one-year, $9.5 million contract with the Sacramento Kings to prove that he still had a place in the notoriously unforgiving NBA.
It wasn't that much of a surprise when Rondo didn't draw a significant amount of attention given how he finished the second half of the season with the Dallas Mavericks. His time with the team was disastrous as he had several memorable heated moments on the court with head coach Rick Carlisle, including a verbal exchange in February that led to a one-game suspension.
He was also pulled from Game 2 of their first-round playoff loss to the Houston Rockets after picking up two quick fouls and a technical foul in the first minute of the second half of the game. This ended up being his final game in a Mavericks' uniform as the team announced the following day that Rondo left due to an undisclosed injury. However, it was later discovered that this was a cover up for both sides agreeing to mutually part ways.
In short, he didn't do himself any favors in boosting his value in free agency. What he did instead was make it much clearer why teams were hesitant to put forth a long-term investment. That said, Rondo had already established himself as one of the premier point guards in the league with the Boston Celtics.
While in Beantown, he won an NBA title, earned four All-Star appearances, was named twice to the NBA All-Defensive First Team, selected twice to the NBA All-Defensive Second Team, and was a two-time league leader in assists. Along the way, he developed a reputation for being a stubborn player, but his talent, for the most part, overshadowed that characteristic during his tenure with Boston.
All this made his ninth season in the league arguably his most critical, given that his name across the league had become somewhat tarnished. This lit a fire under Rondo in his first year with the Kings. He led the league with 10.7 assists per game while averaging 12.9 points and a career-high 7.1 rebounds per game. This includes notching a league-leading four triple-doubles, eight double-doubles, 10 games with 10 or more assists, at least seven rebounds 10 times, and four 20-plus point performances.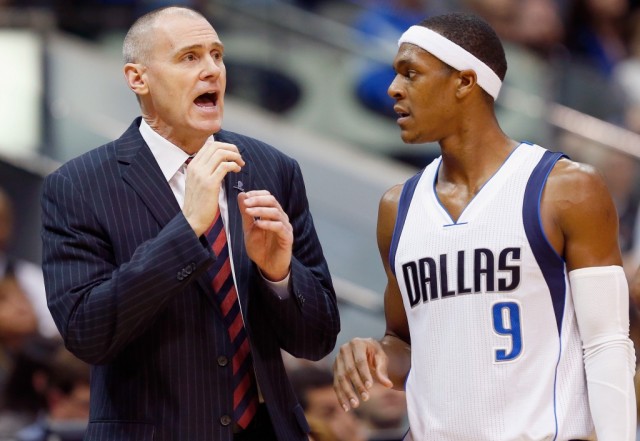 Rondo's strong start has broken several Kings' regular season records in the process, posting the two highest assist totals in a single game (20 against the Charlotte Hornets and 18 against the Miami Heat). He became the first Kings player since Jim Les in 1991 to record 16 assists without a turnover in a game, and he also tied Reggie Theus's record of seven straight games with 10 or more assists.
Rondo is just one triple-double short of tying Chris Webber's franchise record of five in a single season and is currently averaging the highest assist total for any player in franchise history. What does this all mean? Rondo is back to being the tantalizing player he was with the Celtics, posting a double-double or triple-double on any given night.
He seems to have finally regained his form after suffering a torn ACL during the 2013-14 season. This puts him back to being one of the league's best point guards with his elite-level floor vision and passing skills, as well as an all-around game that has arguably become better in his ninth season in the league. The current question about Rondo: Can other teams, who may be eyeing a long-term deal with him, tolerate his strong personality?
He didn't exactly start off on the right foot with Kings head coach George Karl, but the team's recent turnaround is reportedly sparked by what's being described as a "powerful meeting" between Rondo, Karl, and DeMarcus Cousins. It could be the first of many stepping stones toward raising his value in the free agency market next summer, with many expecting huge expenditures thanks to the jump in the league's salary cap from the new TV deal money kicking in.
There have also been some recent rumblings that Rondo could receive a max contract offer next summer, but that could hinge on how his situation plays out with the Kings from both player and coach standpoints. That said, this certainly doesn't take away from what's been a resurgent season for Rondo, which has elevated him back into the NBA's elite point guard status.
All statistics courtesy of ESPN and NBA.com.
Want more great content like this? Sign up here to receive the best of Cheat Sheet delivered daily. No spam; just tailored content straight to your inbox.