NBA: What's Wrong With Derrick Rose These Days?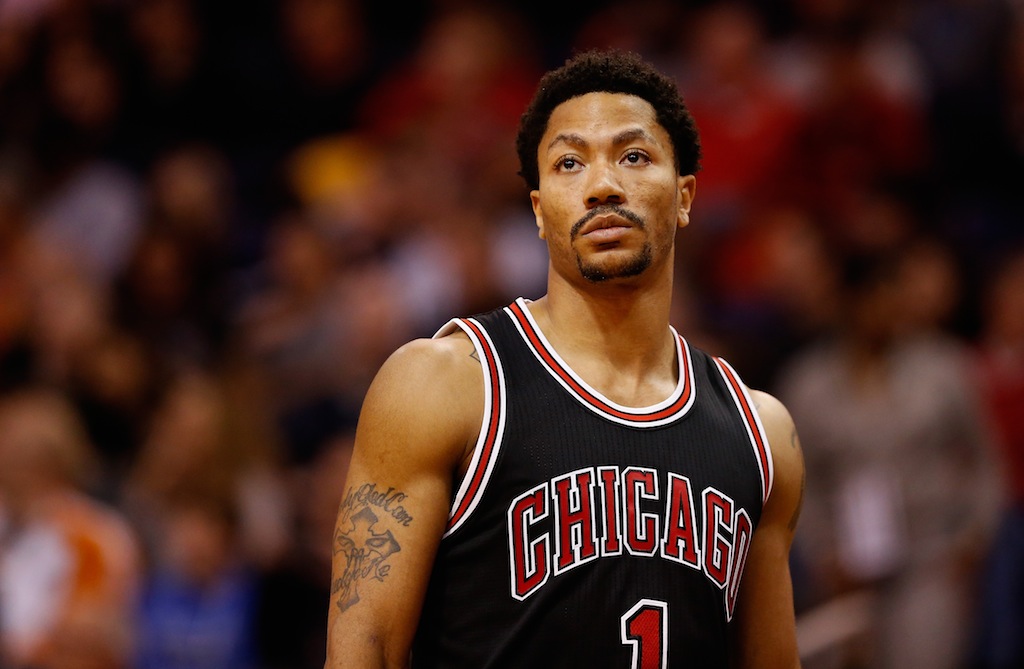 With the Fred Hoiberg era set to get underway, the 2015-16 NBA season offers a fresh start for the Chicago Bulls. The organization is finally firmly behind its head coach, last year's leading scorer Jimmy Butler has been re-signed and is ready to continue his ascent toward superstardom, and this group has all the talent necessary to challenge the Cleveland Cavaliers for Eastern Conference supremacy.
As long as the Bulls keep their eyes on the prize and focus on "the now," there's no reason to think this can't be an exciting one for the fans in the Windy City. Unfortunately, when it comes to staying on message, it would appear that no one consulted Derrick Rose.
While talking with the media on Monday about his frame of mind with regard to the civil suit that was filed against him this summer, Rose decided to take the conversation in a different direction. To that of free agency. The only problem is, for the Bulls' point guard, that period is still two years away. That begs a simple question: Why?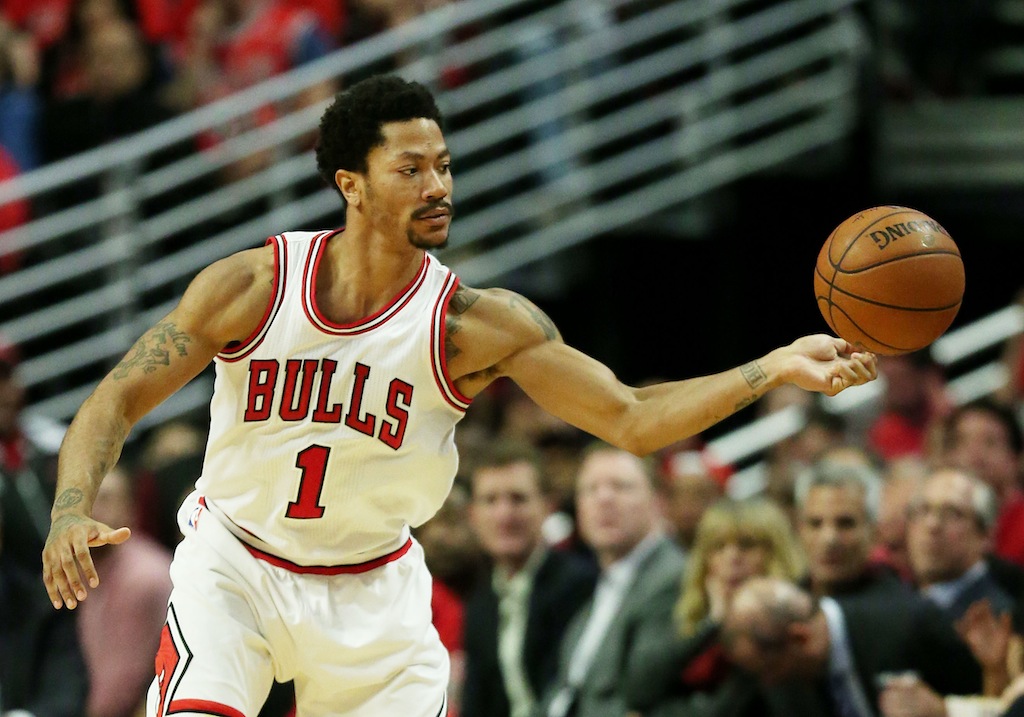 For a guy with a well-documented history of injuries, we couldn't think of a worse time to bring up this topic. You'd think the former MVP would want to take this opportunity to stress how excited he is for the upcoming season, then go out on the floor and remind everyone why many considered him to be the future face of the NBA. But clearly Rose had something he wanted to get off his chest. And the press certainly wasn't going to stop him.
"This whole summer I had tunnel vision," said Rose. "My mindset was just making sure that I was working out every day and spending as much time as possible with my son and focusing on them two things. … Making sure that my family is financially stable — as far as, you see all the money that they're passing out in this league, [I'm] just telling the truth, just knowing that my day will be coming up soon. It's not for me, it's for [son] P.J. and his future, so that's what I'm thinking about right now."
It's not the fact that Rose went out and talked about free agency that has us confused, it's the timing of it all. Shouldn't a guy in his position remain completely focused on the task at hand? After all, since the start of the 2011-12 season, D-Rose has only managed to play in 100 regular-season games. His main priority shouldn't be about getting paid in two years, it should be about finding a way to stay on the court. Unfortunately, considering what happened during Tuesday's practice, that may prove to be easier said than done.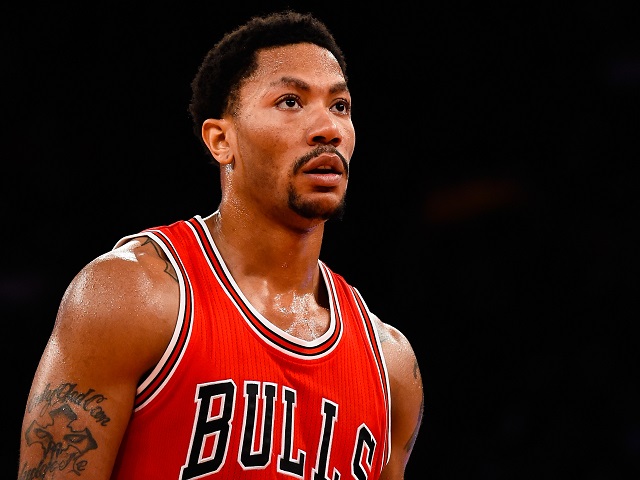 You guessed it. Derrick Rose got injured. Again.
After taking an accidental elbow to the face during the team's first practice of training camp, it was revealed that Rose suffered a left orbital fracture and would require surgery (which he will have on Wednesday). Talk about a tough break.
While the Bulls won't be prepared to talk about the timetable for Rose's return until after he has the surgery, and there is a feeling he could be back for the team's opening-night game against the Cleveland Cavaliers on October 27, this incident is proof that you never know when things are going to go wrong. In the case of Chicago's former No. 1 overall pick, that seems to happen more often than not.
We're not sure if Derrick Rose will ever return to the player he once was. There's a good chance his body won't allow it. However, that doesn't mean he can't regain his superstar status. If he takes care of business on the court, the lucrative payday will soon follow. But that's still two years away and completely out of his control. The only thing Rose does have control over is this very moment. Now's not the time for him to take his eye off the ball. We've seen how that story plays out. And it doesn't have a happy ending.
All statistics are courtesy of Basketball-Reference.com, NBA.com, and ESPN.go.com.