NBA: What's Wrong With the 76ers?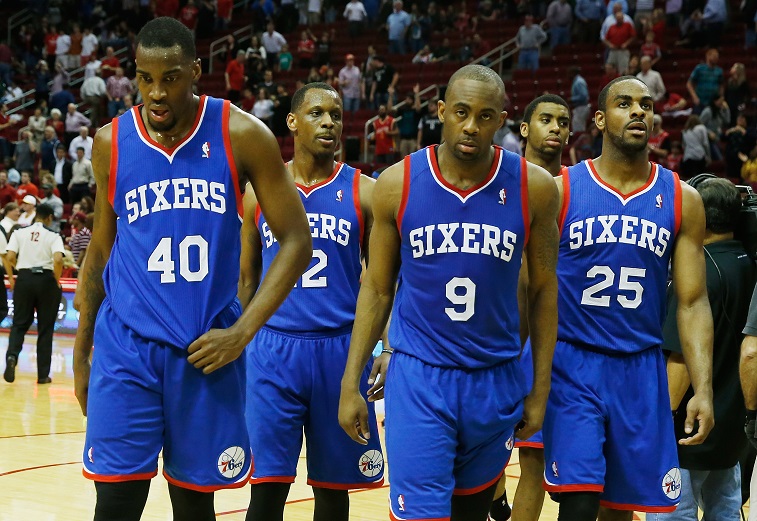 Over the last few seasons, the Philadelphia 76ers have become a bottom-dweller in the NBA. During this time, the franchise has been most associated with the term "tanking," having endured a franchise-record three straight years of losing more than 60 regular-season games, including losing an NBA-record 28 straight regular-season games.
The front office has put together a roster with a couple promising players, such as Jahlil Okafor, Nerlens Noel, and Robert Covington, but the team has yet to shake the label of an undesirable landing spot for free agents. In fact, the last notable free agent to sign with the team was back in 2008, when former two-time All-Star forward Elton Brand put on a 76ers uniform — and then his career went downhill fast.
Since then, Philadelphia has parted ways with many of the prominent players who brought stability to the franchise, such as Andre Iguodala, Jrue Holiday, Lou Williams, Thaddeus Young,  and Evan Turner. There hasn't been a great effort to replace any of these players with proven talent, but instead the team seems content with being a constant in the draft lottery for the first overall pick.
Yes, there has been some change in management with the hiring of a well-respected basketball mind in Bryan Colangelo and the dismissal/resignation of general manager Sam Hinkie, but it requires further upheaval beyond just that. The 76ers have a couple of players — Okafor and Noel — who they can build around, but there must be much more done to help turn around the team.
They may have locked up head coach Brett Brown to a long-term deal, but a coaching change may be needed in order to change the culture and stigma that surrounds the franchise and bring them back to relevance as a playoff team in the Eastern Conference. A major change in the team's philosophy and culture could do wonders in helping them become a franchise associated with winning.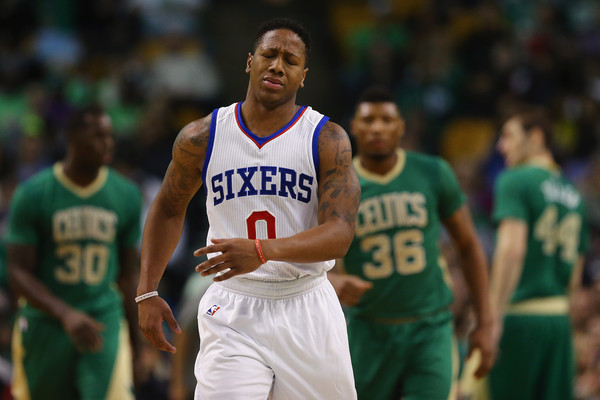 What may help bring together an improved roster — aside from the draft — could be dealing some of their promising players, such as Noel or Joel Embiid if he's able to return to the court and show that he can be an impact player. In return, this could net the franchise a proven player who can speed up the rebuilding process as a reliable core piece. It's a tough spot to be in, but anything that will remove them from their abyss of irrelevancy should be executed.
Keep in mind, Philadelphia isn't too far removed from their days as a constant in the playoff picture, making the playoffs in four out of five seasons from 2007-12. Now, it's a matter of making the right moves to become a competitive team. There's no need to continue stockpiling draft picks because of the franchise's current instability. What it takes to win in the NBA is a roster full of established players along with young talent, and right now the 76ers don't possess the former.
This is what makes the upcoming offseason vitally important for Philadelphia as they hold a significant amount of salary space along with the opportunity to get the first overall pick. With the draft, they could add game-changing talent such as Ben Simmons or Brandon Ingram, who would hasten the rebuilding process and possibly make them a desirable landing spot for free agents. This summer could be a huge opportunity for them to take a step in the right direction.
Statistics courtesy of Basketball-Reference.com and ESPN.com.