NBA: When Gerald Wallace Jumped Over Bostjan Nachbar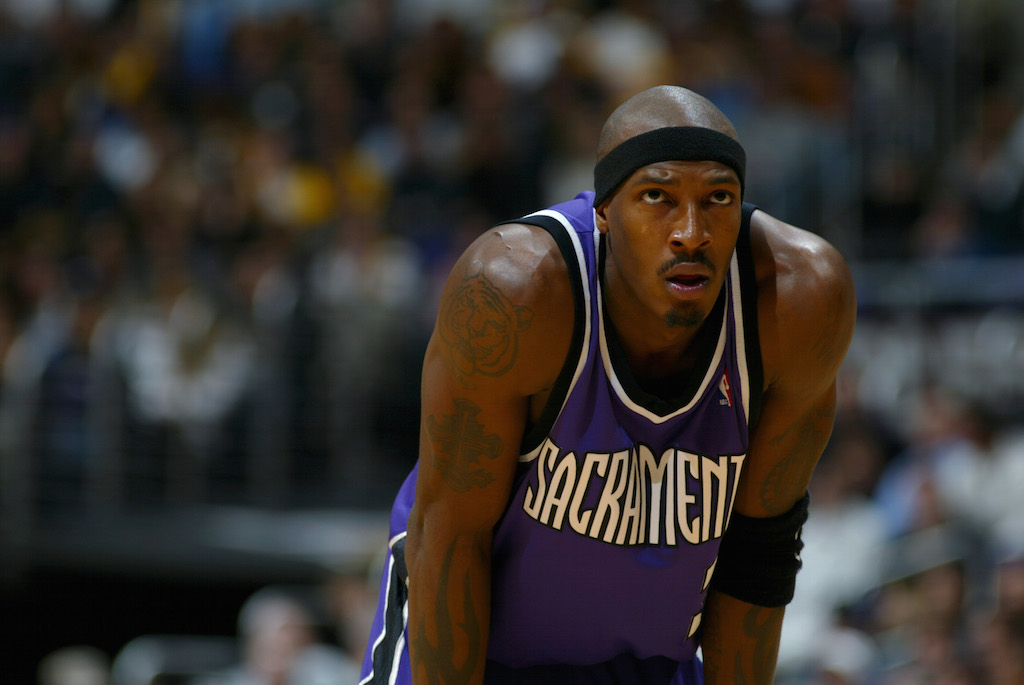 As much as we love watching the game's best players throw down vicious dunks, we believe that some of these feats of pure athleticism hold more weight than others. The way we see it, a dunk that goes down during the NBA postseason, one that completely swings the momentum of a contest, tends to bring more value to the table than a slam that occurs during any old regular-season affair. The truth: Some stakes are simply greater than others. And we're sure most basketball fans can agree with this claim.
However, there's nothing wrong with finding yourself awestruck by the thunderous dunks that occur during games that hold little meaning when it comes to a team's standing in the league. We have no problem showing love to all dunks that take our breath away. Therefore, for this week's "jam-tastic" moment, we look at the time when Gerald Wallace dunked on Bostjan Nachbar during an inconsequential preseason matchup between the Sacramento Kings and Houston Rockets. So sit back, relax, and enjoy another edition of "Throwback Throwdowns."
Unlike the majority of the dunks we break down, this particular case is a bit trickier to dissect. After all, not many folks give the preseason its proper due. However, while we're fairly certain the dunk itself didn't influence the regular season that followed, it's interesting how similar things turned out for these two teams.
As a fan, you never know what you're going to get from a preseason game. And yet, we have to believe that the Sacramento faithful who attended this game between their Kings and the Houston Rockets (prior to the start of the 2003-04 NBA season) were not expecting to have their worlds rocked. But after watching this thunderous slam, how could they have avoided it?
The play started when Sacramento's Wallace caught an outlet pass at half court. The following three seconds looked something like this: Two dribbles, an extension of the ball, a crazy elevation, and a massive dunk right in the face of Houston's Bostjan Nachbar. And like the man said, "Oh my, oh my goodness!"
Both of these clubs would go on to make the postseason in 2003-04. The Kings entered the playoffs as the fourth seed with a 55-27 record, while the Rockets eked into the seventh spot with a mark of 45-37. Ultimately, only one of these two teams managed to make it past the first round. Given that Wallace's dunk could easily represent a microcosm of the entire season, we're sure you can guess which club ended up going home just a bit earlier than the other. Such is the power of a royal flush.
Statistics courtesy of Basketball-Reference.com.