NBA: When Kobe Bryant Taught Dwight Howard a Lesson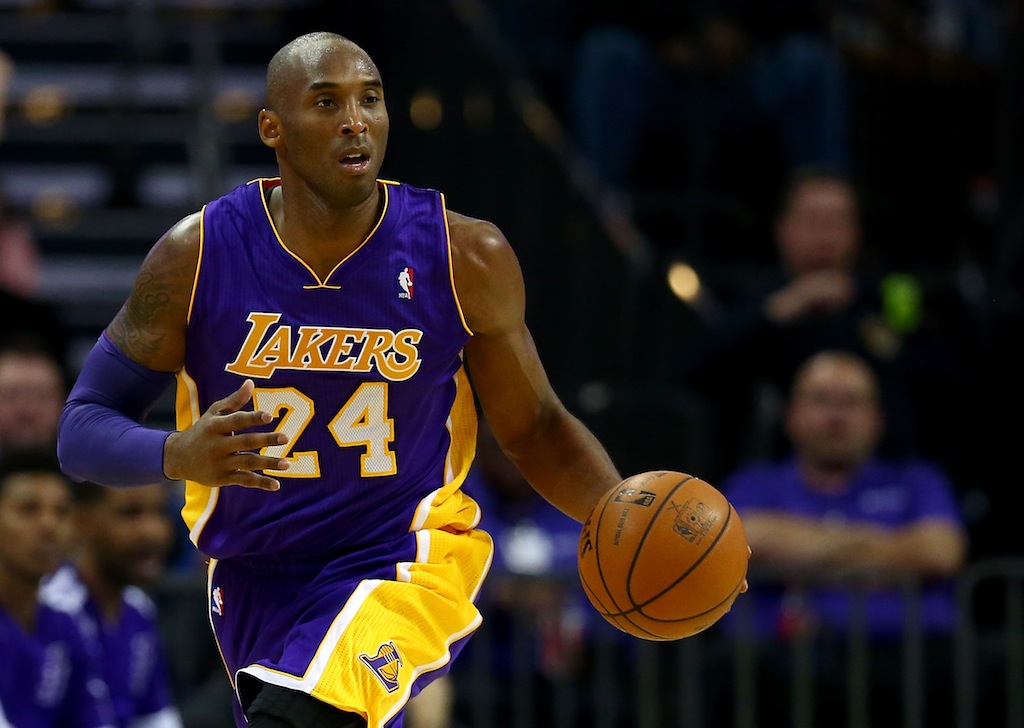 Dunks come in all shapes and sizes, as we occasionally point out. And like snowflakes, despite the similarities that one may see, no two slams are exactly alike. If we are honest, this is part of the reason why we find these acts of physical expression so fascinating. Unfortunately, while we wish our favorite basketball players were able to express themselves in this manner for all of eternity, we know better.
The fact is, there comes a time when even the best dunkers in the history of the sport must face the harsh reality: They can't play this game forever. In the world of pro sports, only Father Time is undefeated. While this is an undeniable truth, it doesn't make it any easier when we are forced to witness it firsthand — especially when the lesson comes in the form of the great Kobe Bryant.
With the recent announcement that the Black Mamba is calling it a career after the 2015-16 NBA season, we're taking every opportunity we can to pay our respects to one of the greatest basketball players in history. While we already looked at Bryant's five best performances since he took his talents to the NBA, it's only fitting that we show some love to one of the greatest dunks of his career. Therefore, in the latest edition of "Throwback Throwdowns," we remember the epic moment when Bryant dunked on Dwight Howard.
Throughout his storied career, Bryant has showcased his exceptional skills more times than we can possibly remember. Yet, even with all these acts of greatness, one example that always comes to mind — and we're not alone in this regard — is that time during the 2004-05 season when Bryant thoroughly introduced himself to a 19-year-old rookie by the name of Dwight Howard.
On November 12, 2004, playing in just his sixth career NBA game, Howard and the Orlando Magic played host to the visiting Los Angeles Lakers. During the third quarter of what turned out to be a 122-113 victory for the home team, D12 was given one of his first lessons as a pro basketball player. And we have a strong feeling Howard never forgot it.
With the Lakers trailing 82-74, Bryant had the ball in his hands, with Orlando's DeShawn Stevenson guarding him. LA's Lamar Odom set a screen toward the middle of the floor and that's when, in one fluid sequence, young Howard's education began. Bryant dribbled right, around the screen and into the lane, then cut back left past Odom's man — a helpless Pat Garrity — and made a beeline for the rim. Howard stepped up, raised his arms, and assumed he could thwart the Mamba. He was wrong.
After two dribbles, Bryant was airborne and did not come down until he viciously dunked the rock in Howard's face, officially baptizing him into the NBA. For Howard, a guy who has since won three Defensive Player of the Year awards, he learned an important lesson right off the bat: Always bring your best when you go against Kobe Bryant.
Class dismissed.
All statistics courtesy of Basketball-Reference.com.