NBA: When Tom Chambers Jumped Over Mark Jackson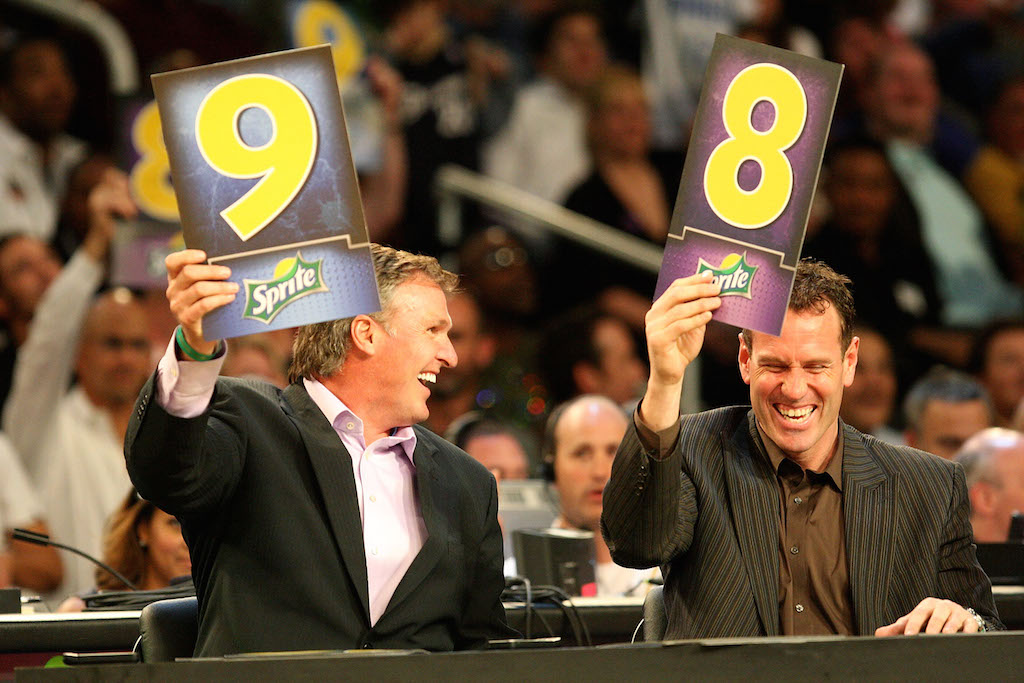 For those of you who were saddened last week because we failed to bring you your regular fix of epic slams, let us apologize. Unfortunately, we were a bit preoccupied with a little event called Super Bowl 50. In case you didn't know, it was sort of a big deal. But have no fear, now that we're a few days removed from the big game and have had just enough time to voice why we believe Peyton Manning should ride off into the sunset, we can now return to our regularly scheduled programs, and give you all what you crave: thunderous jams.
In the past, we tended to focus on the NBA dunks that leave individuals with their jaws on the floor. Whether it's a ridiculous alley-oop or an unsuspecting facial, these jams were the ones that, in the moment, were intended to awe and shock. However, some of the best dunks we've ever witnessed don't necessarily hit you right away. It takes a moment to actually process their greatness. This happens to be one of those times.
During his stint with the Phoenix Suns, Tom Chambers (above left) showcased his incredible athleticism more times than we could possibly count. Yet, there was one incident that, to this day, still stands above the rest. And that was the moment when he essentially "climbed" Mark Jackson and slammed it home. So sit back, relax, and enjoy another edition of "Throwback Throwdowns."
On January 27, 1989, the New York Knicks traveled to Phoenix for a regular-season showdown against the Suns. With a chance to watch their team go for a fourth consecutive win, one would have to believe that those Phoenix faithful in attendance were eager to see how their squad matched up against one of the best teams in the Eastern Conference. In the end, those fans would come away with much, much more.
There's nothing like a beautifully executed two-on-one fast break to get the crowd on their feet. However, this particular sequence run, by Phoenix's Kevin Johnson and Chambers, took things to an entirely different level. It all started when KJ forced New York Knicks point guard Jackson to throw an errant pass, which ended up being stolen by Chambers. And that's when the magic commenced.
Chambers dribbled the ball up the court on the break and passed it over to Johnson on the right side of the floor. With New York's Jackson standing between them and the basket, Johnson immediately dished the ball back to Chambers who, despite being just inside the foul line, took off on two feet and elevated like you wouldn't believe. As Chambers got more and more height, not only did his knees hit Jackson in the chest, but the contact actually allowed him to elevate even higher, making the monster dunk on Jackson's head that much more impressive. It sent the crowd into an absolute frenzy.
The Suns would go on to win the contest 132-30. For his part, Chambers would finish the game with 36 points, nine rebounds, and four assists. And while that stat line was impressive, it would never compare to that single, solitary moment when Chambers climbed Jackson and threw it down right on top of him.
Statistics courtesy of Basketball-Reference.com.