NBA: Where Does LeBron James Rank Among the Top 5 Highest-Paid Small Forwards in 2019-20?
From 2011 through 2018, ESPN's NBARank listed LeBron James as the number one best player in the NBA. He entered this season ranked No. 3 behind Giannis Antetokounmpo and another player on this list of top five highest-paid small forwards, Kawhi Leonard. In fact, three of the league's five top-paid natural small forwards now play in Los Angeles. Here's a look at that list.
1. Kevin Durant, Brooklyn Nets: $38,199,000 in 2019-20
Despite the fact that he will miss the entire 2019-20 season with an Achilles injury, the Brooklyn Nets didn't hesitate to sign Kevin Durant to a four-year, $164.3 million deal this offseason. Durant and Kyrie Irving both signed with the Nets together and are hoping to bring a championship to Brooklyn when Durant returns to action in 2020-21.
Kevin Durant is one of the greatest players of this era and will likely go down as one of the greatest of all-time. The 10-time NBA All-Star won two NBA championships with the Golden State Warriors and won NBA Finals MVP in both of those runs in 2017 and 2018. At just 31-years-old, he still has plenty of time to add to his legacy.
2. LeBron James, Los Angeles Lakers: $37,436,858 in 2019-20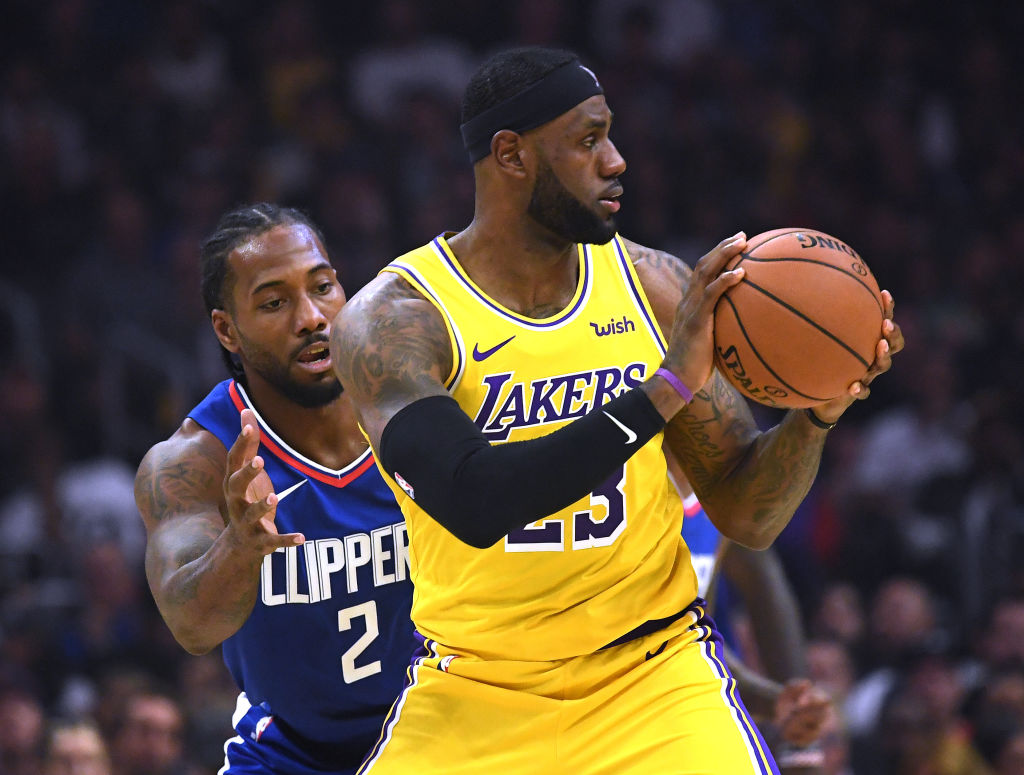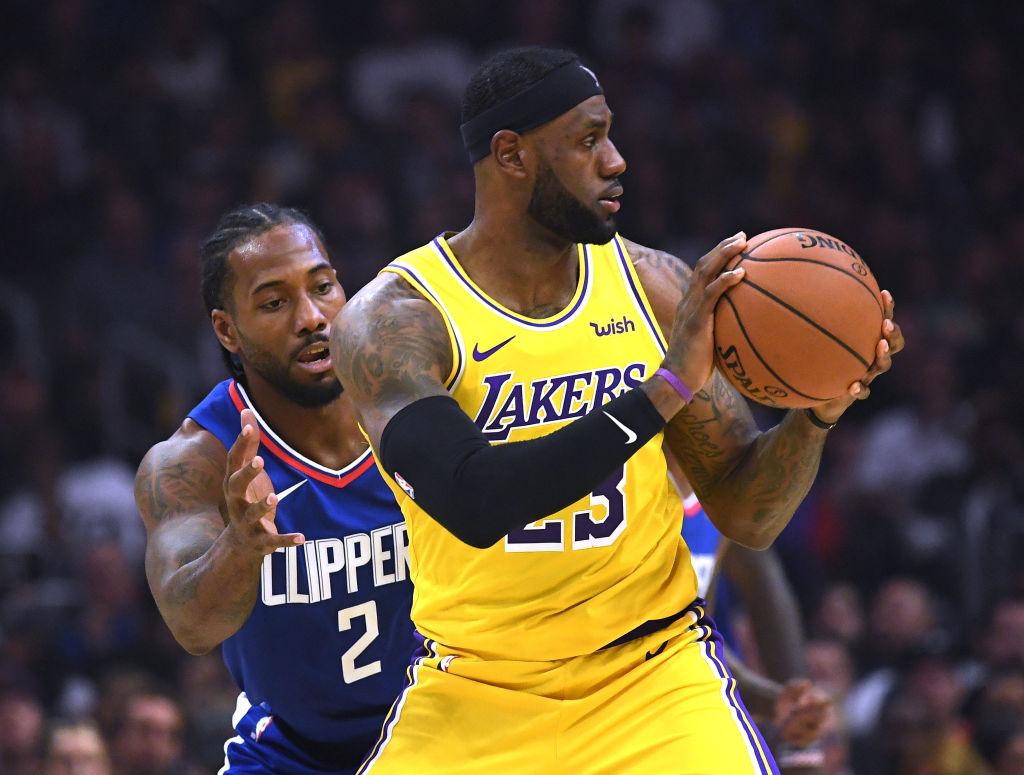 Like Durant, James has a resume that is beyond reproach. The Akron, Ohio native has been an NBA All-Star 15 times, has won three NBA titles with three Finals MVP Awards, and has four regular-season NBA MVP Awards as well. James signed a four-year, $153.3 million deal with the Lakers in 2018-19.
His first year in Los Angeles was hampered by injuries, which forced him to miss the playoffs for the first time since the 2004-05 season. Back healthy this season and with a new superstar teammate in Anthony Davis, LeBron James is in position to get back into the NBA title discussion this year.
3. Paul George, Los Angeles Clippers: $33,005,556 in 2019-20
Paul George had the best season of his career in 2018-19 for the Oklahoma City Thunder, scoring a career-high 28 points per game, collecting a career-high 8.2 rebounds per game, and tying his career-high of 4.1 assists per game. All while playing elite defense. George finished third in MVP voting behind Antetokounmpo and James Harden.
The 29-year-old shocked the basketball world this offseason when he asked the Thunder for a trade to join Kawhi Leonard on the Los Angeles Clippers. George is in the second year of a four-year, $136.9 million contract he signed with Oklahoma City before the 2018-19 season. He will mostly play power forward for the Clippers this season with Leonard in the small forward role.
4. Tobias Harris, Philadelphia 76ers: $32,742,000 in 2019-20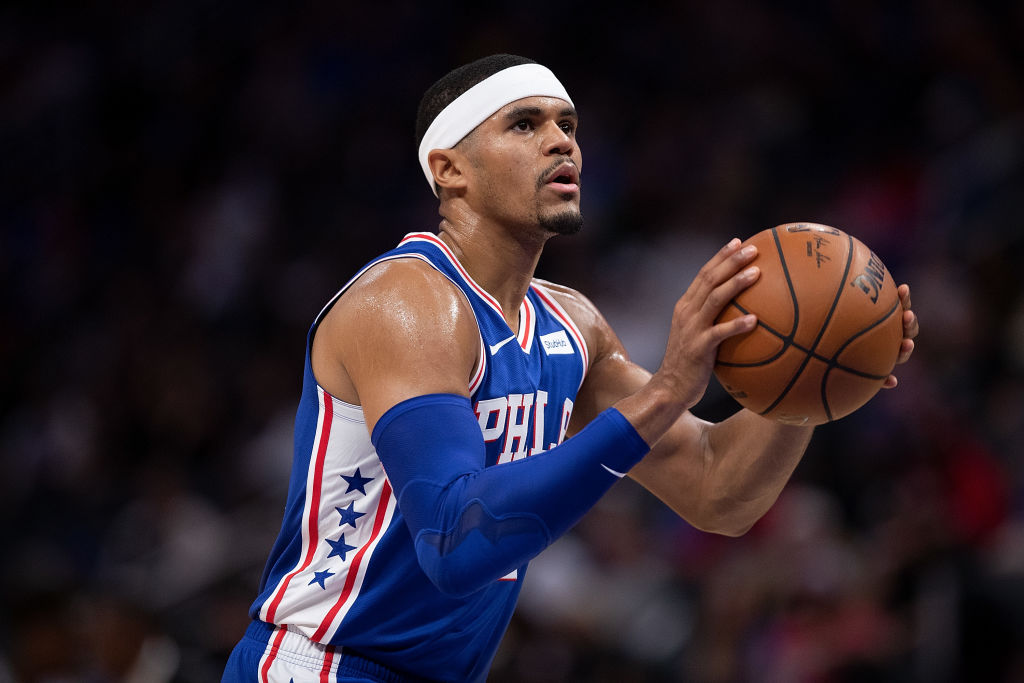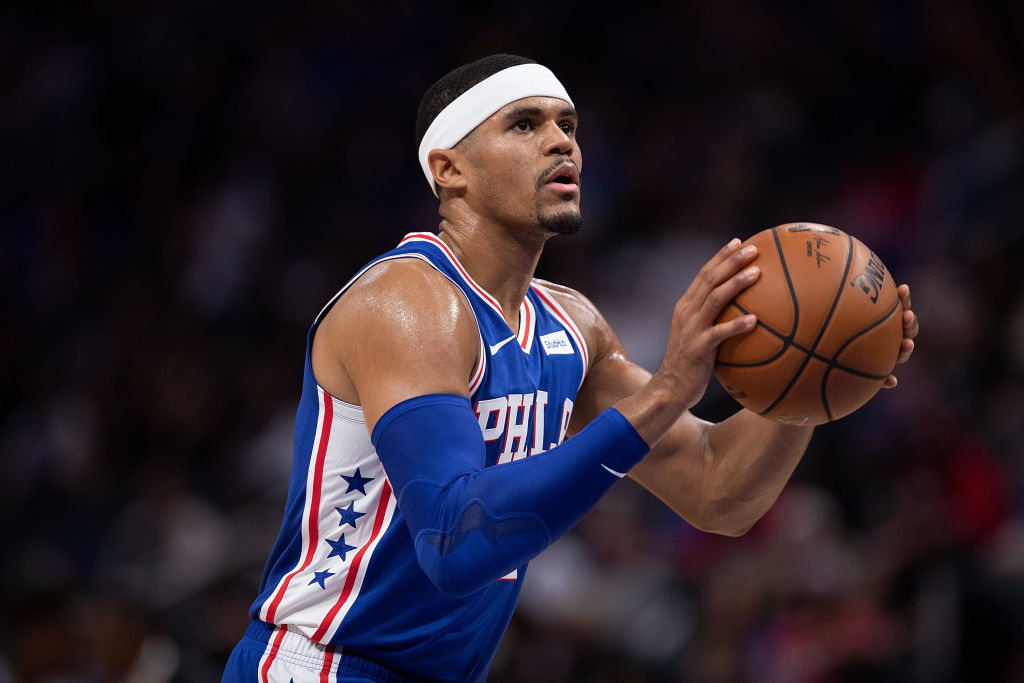 Tobias Harris is far and away the least accomplished player on this list. After making a big trade for Harris last February, the 76ers were committed to locking him up long term, and they did exactly that with a five-year, $180 million deal.
Averaging 19.3 points and 6.7 rebounds per game since the start of the 2017-18 season, Harris has been an effective player on offense. But to live up to this contract, he will need to elevate his game even further.
4. Kawhi Leonard, Los Angeles Clippers: $32,742,000 in 2019-20
And then there's Kawhi Leonard, who signed a three-year, $103.1 million deal with the Clippers this offseason that will give him the freedom to decide what to do next after the 2021-22 season, which is the same season that Paul George's current contract expires. Leonard set new career highs in scoring (26.6 points per game) and rebounds (7.3 per game) during the regular season, and in the postseason racked up 30.5 points and 9.1 rebounds per game in an incredible run that led the Toronto Raptors to an NBA Championship.
At just 28 years old, Kawhi Leonard is entering the prime of his career. The Los Angeles native chose the Clippers this offseason so that he could return home to be closer to his friends and family.