NBA: Which Eastern Conference Teams Could Upset the Cavaliers?
The Cleveland Cavaliers have had their share of troubles this season, but generally things have been good for LeBron James, Kyrie Irving, Kevin Love, and company. They have the best record in the Eastern Conference, one of the best players of all time, and one of the best point guards to appear in the playoffs this season. The concern? Just some reports that the chemistry between James and Irving is non-existent.
But through it all, the Cavs have remained consistent this season. They fired head coach David Blatt, who was 30-11 at the time, and replaced him with Tyronn Lue, who has gone 25-11. Their longest losing streak is three games, which occurred in early December. Despite any real problems the Cavs have on the court, they continue to win basketball games.
But will that end in the playoffs? Are there teams in the East that are qualified enough to take out the Cavs in a seven-game playoff series? Here are the teams that Cleveland might run into problems with, and how likely it is that they could advance after a series against King James.
Detroit Pistons
Potential matchup: first round
Chance of an upset: slim
The Pistons beat the Cavs twice this season in their three times competing (with one matchup remaining in the regular season). Andre Drummond has had some good games, averaging over 20 points and 13 rebounds against the Cavs this season. Cleveland doesn't have the big-man depth to handle Drummond, and they may end up relying on him to miss free throws late in the game. Reggie Jackson has performed well, too, and in general he can be a matchup nightmare for Irving.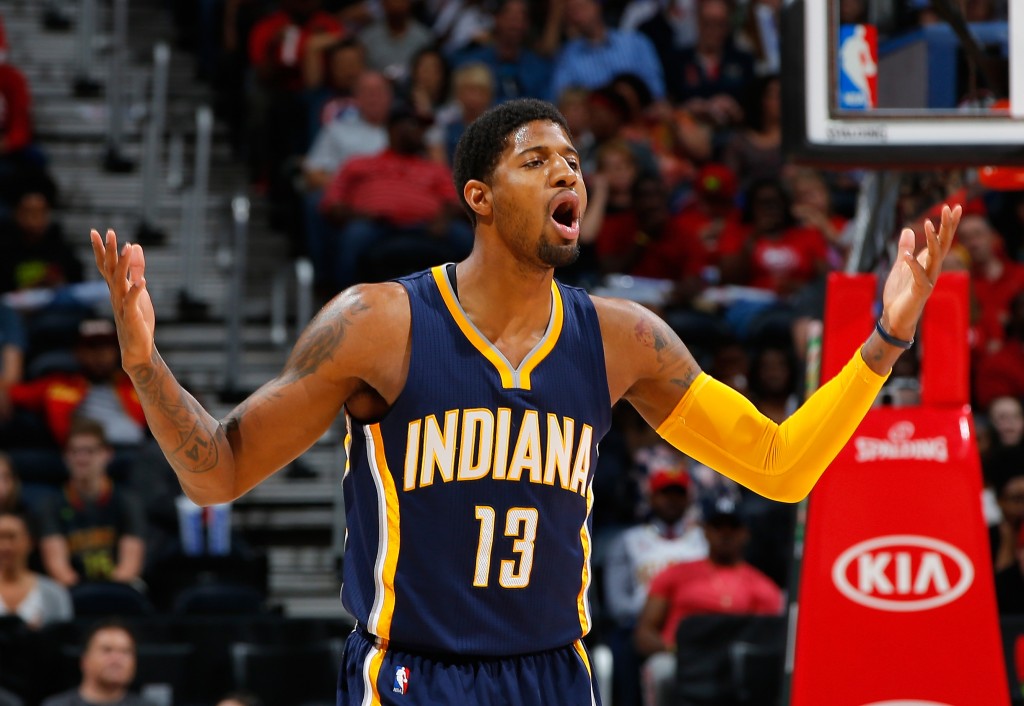 Indiana Pacers
Potential matchup: first round
Chance of an upset: slim
Pacers forward Paul George came back strong after that nasty broken leg in the summer of 2014, which limited him to just six games last season. He's averaging 23.3 points, 7.1 rebounds, and 4.1 assists, and he's posting similar numbers in his three games against Cleveland this season. But the Cavs took all three games of the season series to this point, and while they've all been close, it seems like the Pacers have struggled to close out against LeBron.
Atlanta Hawks
Potential matchup: conference semi-finals or conference finals
Chance of an upset: slim
The Hawks have lost both of their matchups with the Cavs so far this year, with one remaining on the schedule. They've had bad luck with Cleveland since James took his talents back to Ohio, amassing a 3-7 record against them in the regular season and playoffs.
The Cavs swept Atlanta out of the playoffs last year in the Eastern Conference Finals with an average margin of victory of 13.3 points. It's hard to imagine the Hawks — with much of the same squad as last year — having a much better showing, even with Kyle Korver completely healthy this time around.
Charlotte Hornets
Potential matchup: conference semi-finals or conference finals
Chance of an upset: not likely
The Charlotte Hornets went into their February 3 game against the Cavs with a record of 23-25. They won that game 106-97 behind a huge third quarter and a big game from guard Jeremy Lin. Since then, on the back of a 21-7 run, the Hornets have gone from being an under-.500 team to a contender for home-court advantage in the first round.
Charlotte lost two of their three games against Cleveland this year, but they play strong defense under Tom Thibodeau pupil Steve Clifford and might have what it takes to give the Cavaliers some problems.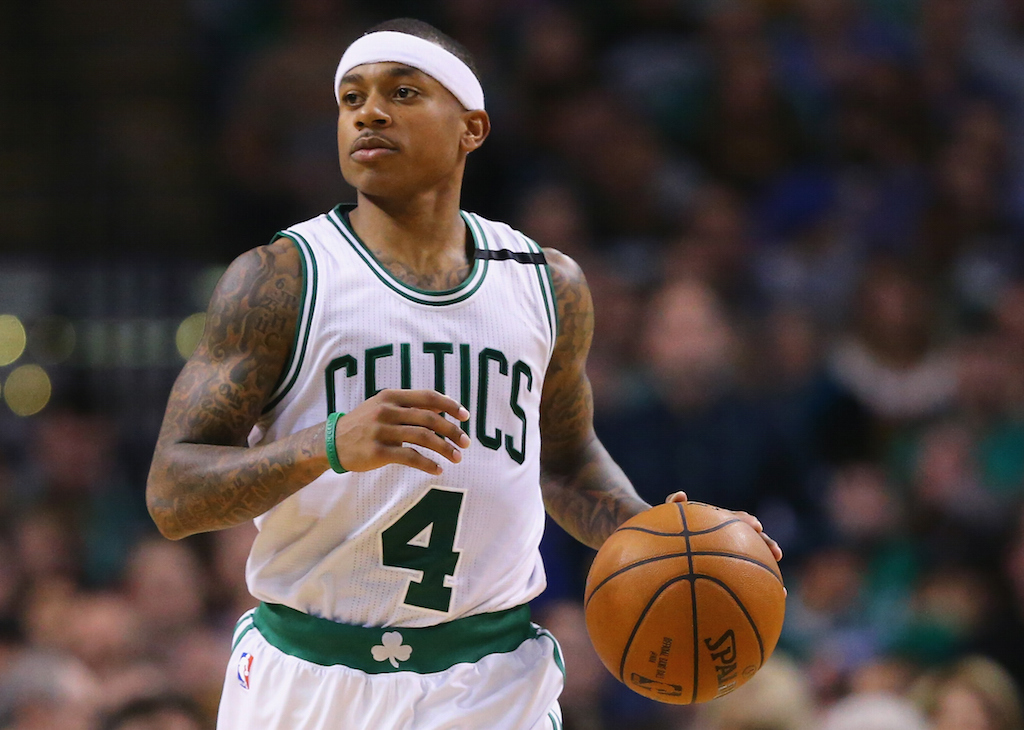 Boston Celtics
Potential matchup: conference semi-finals or conference finals
Chance of an upset: not likely
The Celtics started the season 19-19 but have been on a tear since mid-January, posting a 26-13 record. This includes a one-point victory in Cleveland, blowout wins over the Portland Trail Blazers and Toronto Raptors, and a huge three-point win over the Golden State Warriors on the road — their first loss in their home arena since last season.
The Celtics are young and well-coached, with talented players such as Isaiah Thomas, Avery Bradley, and Marcus Smart. They might be one more big-time player away from competing on the Cavs' level, though.
Miami Heat
Potential matchup: conference semi-finals or conference finals
Chance of an upset: modest
This one is filled with intrigue. If there is any coach in the NBA who knows how to strategize in order to throw James off his game, it might be Heat coach Erik Spoelstra. The Heat are talented when fully healthy, which they haven't been since the All-Star break when forward Chris Bosh had to sit out with a blood clot issue.
But they have Dwyane Wade, healthy and performing well, to go along with defensive and rebounding center Hassan Whiteside, guard Goran Dragic, forward Luol Deng, rookies Justice Winslow, and Josh Richardson, as well as Bosh — if he's able to play.
Toronto Raptors
Potential matchup: Eastern Conference Finals
Chances of an upset: fairly good
With a 12-9 record in early December, the Raptors opened the season on pace to be another middling playoff team in the East. But since then, they've gone 39-16 and established themselves as the clear second-best team in the conference behind Cleveland.
They also beaten the Cavs twice in their three meetings this year, with star point guard Kyle Lowry averaging 31 points and 8.3 assists on a blistering 66% shooting in those games. If there is any team with a reasonable shot at taking down Cleveland in the East, Toronto has staked their claim during the second half of the season.
Follow Ryan on Twitter @RyanDavisBP
Statistics courtesy of Basketball-Reference.com.