NBA: Which Players Will Be Leaving the Bulls Roster?
The Chicago Bulls were supposed to be different under Fred Hoiberg. He's an offensive-minded coach replacing a defensive tactician with a penchant for overworking his players. So far, the 11-6 Bulls look fairly mediocre in most offensive categories, which leads to concern that the roster isn't built for the Hoiberg system.
When he was at Iowa State, Hoiberg employed an offense that relied on three-point shooting, a high pick-and-roll with the point guard and a forward, and a center who stood on the baseline to draw his defender out of the paint. That center needed to be able to shoot and hit the open baseline jumper, as a rule, otherwise it wouldn't be effective in opening the lane for the driving guard.
Outside of Pau Gasol — who can hit the open jumper but frequently shoots them from the top of the key, not the baseline — there are few players who can play center on the Bulls and fit this mold. Taj Gibson isn't really a center, especially in Hoiberg's system, but he could regularly hit that shot. However, much of his value comes from playing around the rim, rebounding, or playing pick-and-roll. Joakim Noah certainly doesn't fit this style of offense — or any, really. Noah has scored just a few more points this season than Stephen Curry has steals.
The Bulls are mediocre, ranking 27 out of 30 teams in offensive rating, but they surprisingly come in third in defensive rating. It seems that some of the Thibodeau defense didn't wear off, which is the only way that the Bulls have maintained such a solid record. They're currently in a good position in the Eastern Conference, sitting in third place behind the Cleveland Cavaliers and Miami Heat, despite their woeful offense, next to nothing from Derrick Rose, and the poor shooting of integral forwards Tony Snell and Nikola Mirotic.
If we assume that the Bulls front office is committed to Hoiberg — who is the fourth head coach hired under vice president John Paxson and the third since Rose was drafted — then we need to assume that they'll begin to construct a roster that fits what he wants to do. It's nearly impossible to speculate about the players they might want to bring in, but we can speculate about who on this roster is worth keeping around.
The kids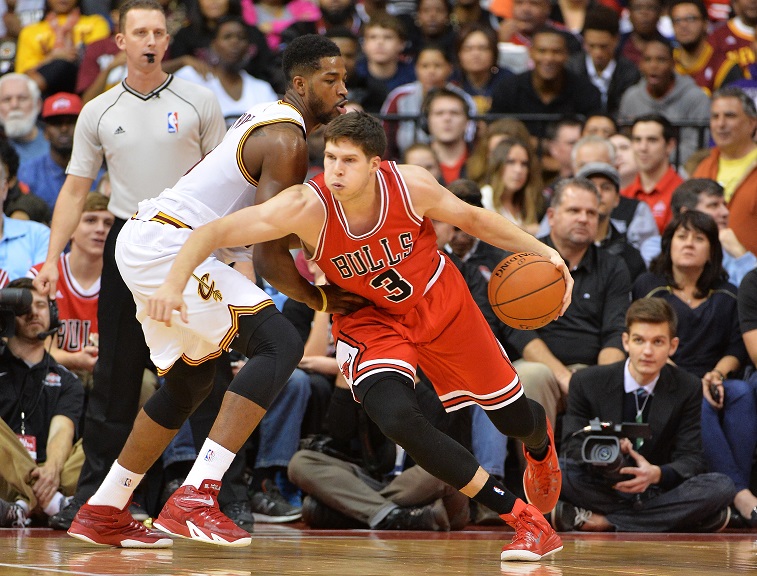 Bobby Portis, Doug McDermott, Snell, and Mirotic are all still playing on their original contracts, making just under $10 million in salary, combined. Portis was drafted this past offseason and is a big man who actually does fit the Hoiberg offense. He can hit the baseline jumper, runs the floor well, and can even rebound and play defense. The problem with Portis is that he's only 19 years old — still a project at this point. However, the Bulls hope that he will eventually develop into a player.
McDermott and Snell are two sides of the same coin. Snell is a quality individual defender, often tasked with guarding one of the more athletic guards or small forwards on the opposing team. He can hit the open three-pointer but has been awful from anywhere else on the floor, shooting 21.7% from inside the arch. McDermott is a great three-point shooter and scorer in general, averaging 9.4 points in 21.9 minutes per game in his second season (after sitting out most of his first). The issue? He's an awful defender, although slightly better as of late.
Mirotic is a difficult case to judge. He's loaded with talent as a big man who can play in the post and rebound, but he can also run the floor like a guard and shoot long-distance. He had a promising rookie season last year, and even stepped up  — averaging 20.8 points in 30.8 minutes — when Rose and Jimmy Butler were out with injuries in March. Mirotic struggled heavily in his new role as starter under Hoiberg, which is concerning for the long-term. In his last 14 games, he's shot 34.9% from the floor and 29.2% from three-point range. He is only 25 years old, and his development is worth keeping an eye on.
Verdict: Keep all four. They're cheap, young, and still developing.
The role players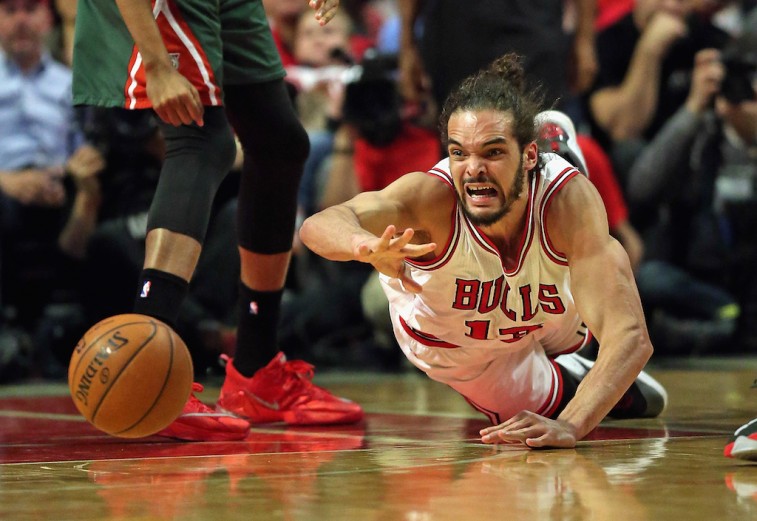 E'Twaun Moore, Kirk Hinrich, Aaron Brooks, Noah, and Gibson came off the bench for the Bulls this season, and at times they perform well. Moore is the only one who is under 30 years old, and he is playing on a one-year deal. He's not a true point guard but can play the position when necessary. If Moore can come back on a bargain deal, he might be worth keeping around, because he's a quality spot-up shooter from long range (which is what NBA teams need these days). On the other hand, Hinrich is in the final year of his contract and will be 36 years old next season — not a likely candidate to return.
Brooks, also on a one-year contract, has gotten hurt and played sporadically throughout the season. He will be 32 years old next season and can score fairly well, for a point guard, by getting to the basket or hitting the open jumper. Noah's numbers are way down this year, due to knee deterioration, poor fit in the system, and reduced minutes. He will be a free agent this offseason as well. Gibson has suffered a reduction in playing time and production — although not as drastic as Noah — and might be better served playing elsewhere next season. He has one year remaining on his contract, at a reasonable cost of just under $9 million.
Verdict: Keep Moore, if possible. Trade Gibson, either for a draft pick or a rotation player, and walk away from Hinrich, Brooks, and Noah. Mike Dunleavy, who signed a three-year deal in the offseason and hasn't played a minute due to back surgery, needs to be traded as soon as possible (if he doesn't just retire).
The stars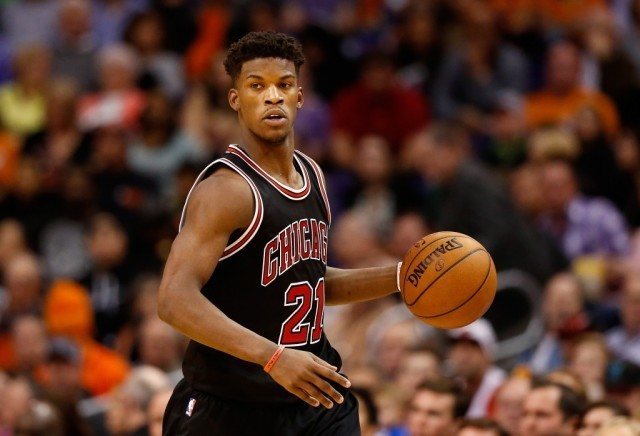 Butler, Rose, and Gasol are the biggest names on this list. They lead the Bulls in many of the offensive categories this season, with Butler leading in scoring at 20.5 points per game. Butler just signed a five-year contract in the offseason, meaning he won't likely head elsewhere. At 35 years old, Gasol has seen a decline in shooting percentages and scoring, but he has still posted decent box-score stats despite performing poorly in the new offense, missing open jumpers, and refusing to box out on rebounds. He has a player option for next season and has recently admitted that he intends to decline the option to test free agency.
Rose is set to make $21.3 million next season; the final year on the contract extension he signed following his MVP year in 2010-11. It's nearly impossible to move him without taking back a contract that the Bulls likely don't want. Rose has seen his performance dip massively since his fateful ACL tear in the playoffs in 2012, shooting 38.8% from the field in 76 games played over the last three seasons. He's stayed mostly healthy this year so far, playing in 15 of 17 games.
However, an eye injury in training camp required surgery that left him temporarily blind in one eye, and it's healed slowly. The best bet for the Bulls is to wait things out with Rose and see how much — if any — of his skills return to form over the next year and a half. If a deal that can improve the team presents itself, they need to jump on the opportunity to trade him. Otherwise, it'll be a game of "wait and see."
Verdict: Let Gasol leave, keep Butler, and wait on Rose for now — but attempt to deal the latter player if the opportunity presents itself.
You can follow Ryan on Twitter @RyanDavisMLB
All statistics courtesy of NBA.com and Basketball-Reference.com.