NBA: Who Is the Best Shooting Guard in the NBA?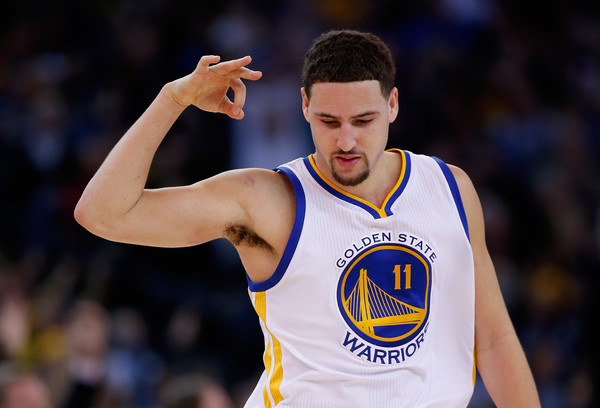 It's amazing what success can do for a person's confidence. Achieving heights nobody has ever reached before can make you believe that you're untouchable. For the Golden State Warriors' sharp-shooting shooting guard, all of that confidence bred by unprecedented levels of success may be getting to his head. A few days ago, Klay Thompson announced to the world that he believes he is the best shooting guard in the NBA today.
While the fifth-year pro out of Washington State has certainly developed into a scoring force for the 26-1 defending champion Warriors, his competition for the title of best two guard in the NBA includes the likes of the Chicago Bulls' Jimmy Butler and the Houston Rockets' James Harden, making his assertion debatable at the very least. Does Thompson have a case? Is his self-declared title actually not all that absurd? Let's break down his numbers and compare them to those of Butler and Harden to find out.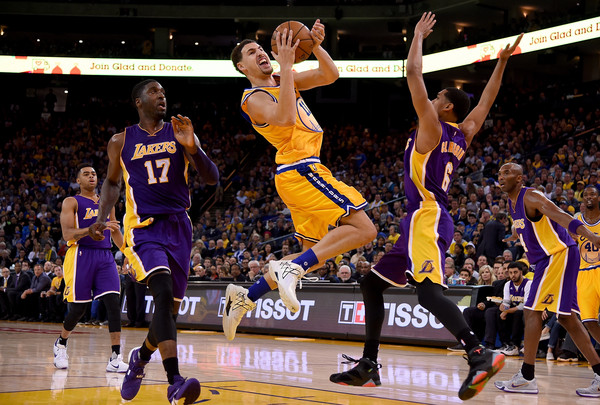 During each of his five NBA seasons so far, Thompson has dramatically improved. His rookie year saw him score a modest 12.5 points per game. In season two, he got that number up to 16.6, and then to 18.4 in season three, before scoring nearly 22 points per game in Golden State's title season this last season. This year, while his points per game total is currently below what he averaged a season ago (19.3 through 27 games), Thompson has improved his field goal percentage and has raised his level of play in other areas of the game.
Most importantly, he has been an integral part of the Warriors' 26-1 start. So Thompson scores 19.3 per game, shoots better than 47% from the field, shoots nearly 44% from behind the three-point line, hits 85% of his free throws, grabs 3.5 boards per game, dishes out 2.5 assists, grabs about 0.6 steals per contest, and commits fewer than 2 turnovers per game. Those are all key numbers for a shooting guard. Overall, they look pretty nice for Thompson (who also holds an 18.24 player efficiency rating; Stephen Curry has the highest PER at 33.06). But how do his competitors' numbers compare?
Jimmy Butler
Butler outperforms (based on season-to-date data) Thompson in several of the significant categories that determine the effectiveness of an NBA player. The Bulls' dynamic shooting guard scores 21.5 points per contest, shoots 45% from the field, sinks 32% of his threes, hits 82% of his free throws, grabs a solid 5 boards per game, dishes out more than 3 assists, manages nearly 2 steals a night, and commits less than 2 turnovers on average. Butler's efficiency rating is also higher than that of Thompson, as he cracks the top 35 with a rating of 20.83.
What these numbers essentially indicate is that while Thompson shoots the rock a bit better, Butler is more efficient and affects the game in more areas than Thompson does. You also have to respect Butler for his dramatic improvement. Now also in his fifth NBA season, Butler upped his points per game average by nearly 7 points last season and appears to be facing an even stronger campaign in 2015-16.
James Harden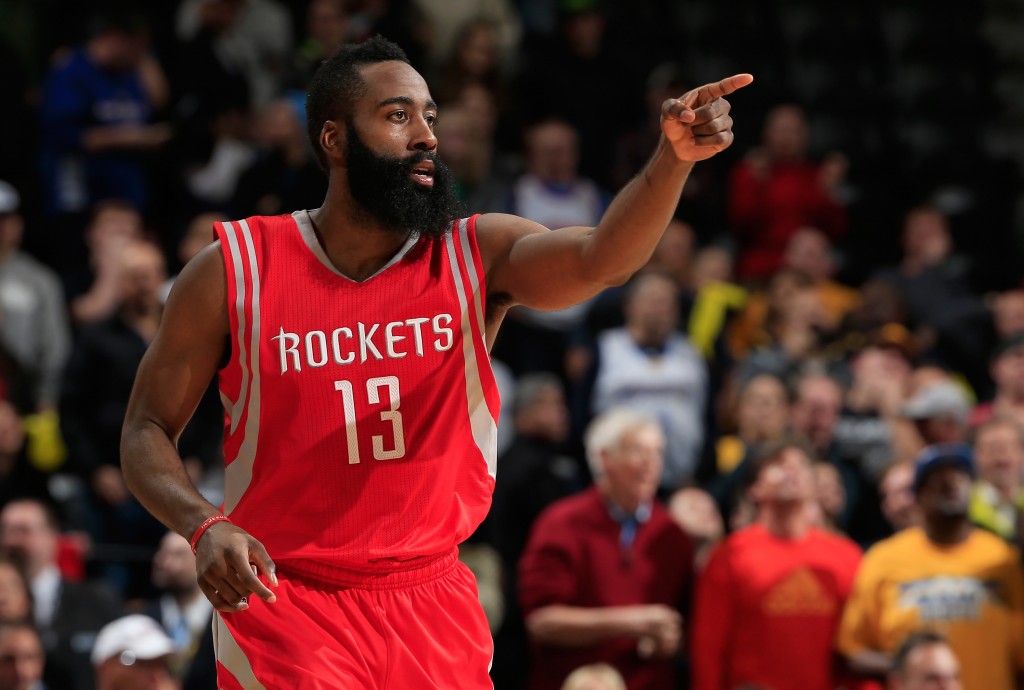 As the MVP runner-up a season ago, Harden is one of the best players in the entire league, even if he faces inconsistencies that seem to constantly derail the Houston Rockets. Really, when you compare his numbers to Thompson's, they aren't even close. Harden is second in the league in scoring at 28.8 points per game, grabs the second most rebounds among shooting guards at 6.1 per contest, shoots 41% from the field, 32% from three point land, nearly 87% from the free-throw stripe, dishes out more assists than any other two guard with 6.8 per night, and manages nearly 2 steals per game.
Harden does turn the ball over at a high rate (nearly 5 per night), but that doesn't effect his efficiency rating of 25.35 all that much (he's sixth-highest in the league). While you see some less-than-desirable stats with Harden (namely his shooting and turnovers), it's important to note that he is easily the go-to man for the Rockets and is asked to handle so much responsibility for his team.
Thompson has such an array of other weapons on his team that the pressure he faces isn't nearly the same as Harden faces. You could also make that case with Butler, who has Derrick Rose and Pau Gasol on hand, among other players. With that, it's pretty clear that the distinction of best shooting guard in the league today belongs to Harden. Thompson and Butler are obviously in better situations however, playing on two of the better teams in the NBA.
Statistics courtesy of ESPN.com and Basketball-Reference.com